Homeschooling? Take the classroom outside with these 8 educational buys
These garden toys, games and kits will be sure to keep little ones entertained and educated while you are homeschooling – rain or shine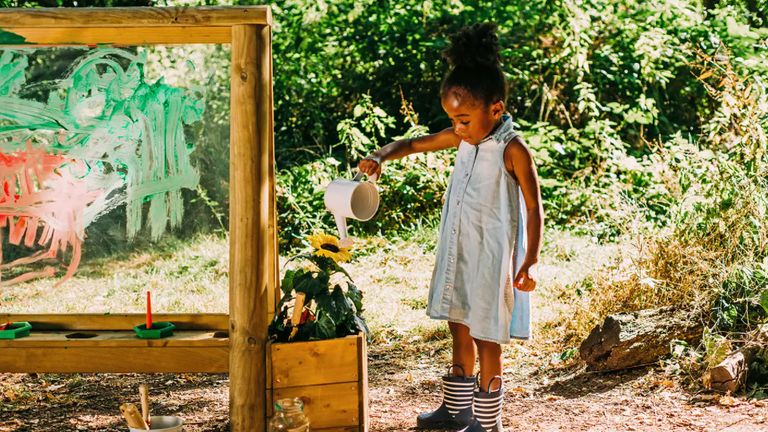 (Image credit: Plum)
Teaching your kids from home? Struggling to do so and make time to get some fresh air? Why not do both, at the same time? We've discovered a range of helpful buys to bring the classroom outside in Lockdown 3.0 – the kids will love it!
Whatever class they are in or age they are, these garden buys will keep them busy for the day while keeping their brain stimulated. And, they should give you some time to finally have a hot cuppa.
From a garden potions kit to sensory play cards, a sports day set and even a sandpit, here are eight top buys for homeschooling, if you want to take things outside. Don't miss our garden ideas for kids for even more outdoor inspiration too. Time to get their wellies on...
1. Buy this card game for sensory garden play
2. Bring Sports Day home with help from this kit – complete with a spoon and egg, bean bags and more
3. Buy them a small trampoline and pass it off as PE – it is exercise!
4. Check out this potion making kit and get mixing with petals, leaves, grass and soil from your garden
5. Invest in a sandpit and leave them to build their kingdom
6. Buy this wooden easel and encourage them to create masterpieces
7. Get the giant chalk out for a pavement lesson
8. Buy a mud kitchen for your garden so they can cook up a storm(y mess)
For after (home)school fun...