Best lawn mower: the standout options for your backyard
Give your lawn the attention it needs with one of our top lawn mower picks for every budget and size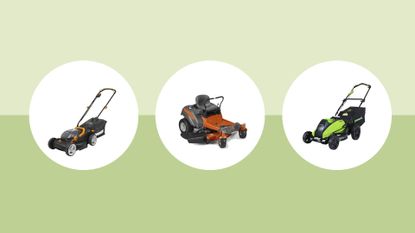 (Image credit: Future)
Are you on the lookout for the best lawn mower to tidy things up this spring? Regardless of whether you prefer a gas or electric lawn mower, we've got all of the options worth knowing about so that you can make an informed decision. That also includes robot vacuums, which you can control remotely, to take the weight off when it comes to this essential gardening job.
Whether you're purchasing your first mower or looking to upgrade your cutting power, there are crucial considerations that we're going to round up to make your experience picking a model easier. That includes the pros and cons of the different types of mower and which would suit you, as well as additional information on the best cordless lawn mower, if that's been on your mind.
Before we dive into the top-performing mowers out there, make sure to keep in mind exactly what you need from your mower, and how much you have to spend. Keep reading to find the best fit for your space, and you'll never resent mowing the lawn again.
---
The best lawn mowers to buy in 2022
Why you can trust Gardeningetc Our expert reviewers spend hours testing and comparing products and services so you can choose the best for you. Find out more about how we test.
The best lawn mower overall
Specifications
Type: Gas
Weight: 88lbs
Cutting width: 21
Size: 9
Reasons to buy
+
Capabilities include mulching, bagging and discharging
+
Easy to store
+
Range of cutting heights and self-propel speeds
Reasons to avoid
-
There's a learning process behind the self-propel lever
Whether one wishes to mulch, bag, or discharge their grass, the Honda HRN216VKA is one of the best on the market, providing users with maximum comfort, control, and convenience.
Self-propel system
Self-propel systems make a lawnmower easier to use, and this particular model has self-propel speeds of up to 4mph, which is impressive. Though we found this feature a little tricky to get a grip on at first when we reviewed it, it was overall a great help for speeding up the process, helping to share the weight of the mower too.
Exclusive system
This machine includes Honda's revolutionary versamow system with clip direct allows you to mulch, bag, discharge, and shred leaves — or even a combination of mulching and bagging simultaneously. Though we found the discharge feature a little unnecessary when we tried this mower out, there is a very convenient clip direct to choose how much grass is bagged or mulched — with no additional items or costs required.
Efficient and powerful
With an easy start, fuel-efficient system, and premium GVC190 engine, this reliable machine will provide users unmatched service for years to come.
Gardeningetc rating 4.5 out of 5 stars – read our Honda HRN216VKA lawn mower review for more details.
2. Troy-Bilt 11A-A2SD766 21 in. 3-in-1 Walk-Behind Push Lawn Mower
The best value lawn mower
Specifications
Type: Gas
Weight: 70lbs
Cutting width: 6 inches
Size: 35' L x 24' W x 18' H
Reasons to buy
+
Equipped with TriAction cutting system for versatility
+
Ease of use
+
Affordable
Reasons to avoid
-
Changing gas can be difficult
The Troy-Bilt TB115 Walk-Behind Lawn Mower features a reliable 140cc Troy-Bilt OHV engine with AutoChoke and one of the best value options.
TriAction cutting system
This machine includes a 3-in-1 steel cutting deck with TriAction Cutting System; side discharge, mulch, or rear bag capabilities. Dual-lever, six-position height adjustment makes it easy to change cutting heights from 1.25 in. to 3.75 inches.
Advanced TriAction cutting system features a rake bumper to lift grass upright, a specially designed blade for a finer mulch, and a symmetrical deck for superior grass flow, eliminating clumping.
Additional features
The TB115 push comes with a choice of side discharge or mulching for disposing of grass clippings, as well as a dual-lever height adjuster for quick changes in cutting height.
3. Greenworks 19-Inch 40V Cordless Lawn Mower
The best cordless lawn mower
Specifications
Type: Electric
Weight: 53.1lbs
Cutting width: 19 Inches
Size : 50' L x 19' W x 42' H
Reasons to buy
+
Run time of up to 3 hours
+
Cord-free and runs on battery
For those in the market for a cordless model, look no further than the Greenworks 2500502.
High-performance
This model features a high-performance G-MAX Lithium-Ion battery to deliver fade-free power with no memory loss after charging. With up to three hours of run-time on one charge, it's ideal for small-to-large yards alike.
Powerful features
The powerful DigiPro brushless motor offers superior performance without any hassle of gas and carbon emissions. Furthermore, there is a 3-in-1 feature to offers versatile options with rear bagging, mulching, and side-discharge capabilities.
Adjustable height
With a single lever 7-position height adjustment, users have freedom and control over their cutting height that ranges from 1-1/8.
4. Husqvarna Z254 54 in. 26 HP Kohler Hydrostatic Zero Turn Riding Mower
The best riding lawn mower
Specifications
Type: Gas
Weight: 770lbs
Cutting width: 54 inches
Size : 72' L x 61.49' W x 34.48' H inches
Reasons to buy
+
Cutting-edge design with proven performance
+
Equipted with Air Technology that is proven highly effective
Reasons to avoid
-
Gas isn't the most sustainable source
Also on our list is the Husqvarna Z254 54 in. 26 HP Kohler Hydrostatic Zero Turn Riding Mower that is perfect for those looking to ride their mower around their yards, which is the true gift that the best riding lawn mowers gives you.
Design
Performance and style hit the grass running with Husqvarna's Z200 series of zero-turn mowers. Cutting-edge design, proven performance, and innovative features combine to make lawn maintenance an event instead of a chore.
Features
Featuring a 54-inch reinforced steel cutting deck, the Z254 mower is powered by a 26-horsepower Kohler engine. Plus, an innovative, maintenance-free transmission makes this an easy mower to own, year after year.
Special Features
Air Induction Mowing Technology allows air to be drawn from the top and bottom of the deck, improving grass lift and delivering a superior cut —classifying this mower in a league of its own, innovation-wise.
5. Worx 40V Cordless Lawn Mower
The best value cordless lawn mower
Specifications
Type: Battery powered
Weight: 29.1lbs
Cutting width: 14 inches
Size: 28' L x 13' W x 16'H inches
Reasons to buy
+
Edge-to-edge cutting
+
Powerful enough for longer grass
+
Good battery life
+
Great performance for the price
Reasons to avoid
-
Some might desire a shorter, neater cut
-
Not the best instructions
If you want to step away from a petrol mower, but not be inhibited by the battery running time, the Worx 40V Cordless Lawn Mower could be the one for you. It is a highly affordable step into cordless mowing, that won't leave you missing out on function.
Two modes
The Worx 40V cordless can be used in Turbo or Eco Modes. Eco helps the battery last longer, yet Turbo mode adds a little more oomph and is noticeable over thicker grass. Working alongside these modes is Intellicut technology which adjusts the speed automatically with different grass conditions, so it keeps consistent cutting efficiency in dense grass.
Cutting power
The deck design of this mower will cut grass close to fencing/walls, leaving a smaller uncut grass area around the edges. It also has seven cutting heights to a maximum of seven inches.
Power
It's powered by two, rechargeable 20V batteries simultaneously which provides extra power and runtime. Worx estimates you should get 30–35 minutes from one charge with them, which should be plenty enough for lawns of around a quarter acre. You can even share the battery with other tools in the Worx range.
Gardeningetc rating 5 out of 5 stars – read our Worx 40V Cordless Lawn Mower review for more details.
6. Ryobi 38 inches 100 Ah Battery Electric Rear Engine Riding Lawn Mower RY48111
The best electric ride on mower
Specifications
Type: Battery powered
Weight: 45lbs
Cutting width: 38 inches
Size: 38.5' H x 46' W inches
Reasons to buy
+
Sustainable ride on alternative
+
Incredible power
+
No fuss with oil
+
Clean level cutting
Reasons to avoid
-
Expensive
-
A ride on mower will be too large for some backyards
Ride-on mowers have often been known as the powerhouse of the gardening world, providing enough force to tackle even the largest of gardens. Now, this electric ride-on alternative opens up that power to everyone, especially those who want to be more sustainable in their purchases and gardening,
Green credentials
This Ryobi model is powered with 100Ah lead acid batteries. With these, you get 2 hours of run time (plenty of time to give your lawn a once over), as well as super quiet running so you won't disturb your neighbor. It charges through a standard 120-Volt outlet, so you won't need to go through the fuss of changing oil ever again.
Cutting power
You can get an ultra-precise cut with the 38-inc 2-blade deck, with a 12-position manual adjustment. That allows you to get the best cut on your grass from the driving seat.
Bonus features
Comfort is built-in to this Ryobi model too, with LED headlights to assist you if you're getting out early in the morning, as well as a USB phone charger and a cruise control feature. That means whenever you're using this mower, you'll be doing so in style and comfort.
---
How to buy the best lawn mower?
Petrol or electric: which is best?
You can pick between mowers powered by electricity, those that use petrol, and even lawn mowers you simply push yourself. Within the electric mower range, you'll find both those that have cable and cordless versions with a battery you'll need to charge.
Mowers with cables A mower with a cable has a limited range, of course, so check there's sufficient length to get around the entire lawn. These don't take up a lot of storage space.
Cordless mowers
These designs aren't limited by a cable. Pay attention to charge time and maximum battery life if you want one of these to ensure you're happy with the numbers. Robot lawnmowers are a type of cordless mower – just one you don't have to push.
Petrol mowers
These will cope with big gardens, but there's nothing to stop you from having one for around 100 square meters and upwards. They are powerful and should help you get finished faster. Bear in mind that you'll need to buy and store the petrol and oil and get one of these serviced.
What types of lawn mower are there?
You'll find cylinder, rotary, and hover mowers on offer. Cylinder mowers have a rotating set of blades that cut against a fixed blade. They'll keep a small lawn looking neat and tidy.
The vast majority of lawn mowers are rotary with a single horizontal blade on the bottom that rotates at speed. They'll cope with grass of different lengths and uneven as well as flat lawns.
Hover mowers are different again and hover on a cushion of air. They're best used in small to medium gardens but will cope successfully with uneven grass and slopes.
What about the grass box?
How many trips you make to empty the grass box will be determined by its capacity. If you don't have much to mow that's not an issue, but the bigger the garden, the more the grass box should hold.
You may want to go for a mower that mulches, cutting the clippings into finer pieces and then returning them to the lawn where they add nutrients.
Go for a mower without a grass box and no mulching feature and you'll be raking up the grass at the end – something to consider when thinking about your spring lawn care requirements.
What about cutting width and height?
When learning how to mow a lawn, you'll pick up that the wider the cutting width the mower offers the bigger the area it cuts in one go and hence the faster you'll finish a mowing session. For a large lawn, go for 42 to 48 inches and above; 40 inches or fewer is fine for a small lawn, and between the two will work for a medium lawn.
Adjustable cutting heights are handy: they'll allow you to set the height you want the grass to be when you've finished.
What other features should you look out for when buying a lawn mower?
Don't want to push the mower? Look out for a self-propelling mower as you buy the best lawn mower, and if you want stripes on your lawn, you need a mower with a rear roller. A foldable handle, meanwhile, will mean your mower demands less storage space.
Electric mowers save you the trouble of gas and fumes, though they do add another appliance to be charged up. Ride on mowers give you the power you need if you're tackling a large lawn, whilst learning how a robot mower works will ensure you are equipped with the height of convenience, as you can simply set them off to complete the task for you.
If you live with neighbors close by, then sound levels should be another consideration, especially If you like to get this job done early in the morning. Electric mowers tend to be quieter to run in general.
Beyond this, there are other usability features that might make you happier in the long run. That includes mowers with headlights, charging ports and molded hand rests.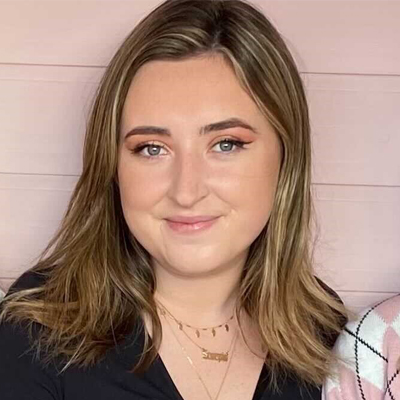 Molly is the Ecommerce Writer for Gardeningetc and spends her time searching the internet for the next best thing for your garden. When she's not writing, she would most like to be swimming in the nearest sea/ocean or getting through her neverending pile of novels. She's a huge fan of houseplants and loves identifying new plants and trees on walks too.