The new 2023 garden trends to get excited by – and recreate in your backyard
These stylish new garden trends for 2023 are all you need to put your dream outdoor space together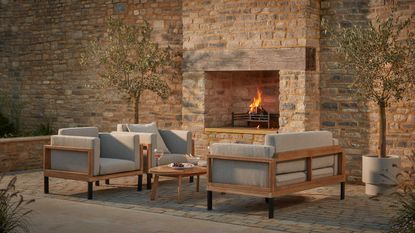 (Image credit: Cox & Cox)
It's a brand new year, and there's lots to get excited about in terms of the hottest garden trends for 2023. Now's the perfect time to plan a stunning new look for your outdoor space – and these ideas are sure to get you inspired.
So, what's on our radars for the next 12 months? As expected, sustainable and eco-friendly plots aren't going anywhere. But, the new approach to these has a more sophisticated slant, well away from the messy, wilder look of previous years. Our changing climate has also impacted the planting picks set to be big – low-maintenance and low-water is the focus here.
And then there are the 2023 garden trends for colors, materials, and themes to create a space that's the epitome of style. With help from the experts, we've rounded up the key looks, so you can weave them into your own garden design ideas.
The top 2023 garden trends you need to know about
Whether you want to freshen up the look or go for a complete overhaul of your outdoor space, these garden trends for 2023 will provide plenty of ideas.
1. Upgraded eco-friendly spaces
The focus on creating more sustainable backyards is here to stay for 2023. 'We expect gardeners to garden more than ever with nature and the environment in mind, a trend that has been swelling year on year...' says Guy Barter, RHS Chief Horticulturist.
However, it's predicted that the rewilding movement will be getting an upgrade, as garden designers and homeowners look for ways to incorporate eco-friendliness without sacrificing the style they want for their outdoor space.
As garden designer and member of the Society of Garden Designers (MSGD) Tomoko Kawauchi says, 'It's not really viable to design a small London courtyard as a wildflower meadow and a naturalistic-style of planting does not always work for town gardens or with a client's lifestyle. I'm interested in creating an environmentally healthy garden without affecting my design ethos, which is contemporary and functional.'
Garden designer Helen Elks-Smith (MSGD) agrees. 'Wildlife and insects don't need gardens and landscapes to have a particular design aesthetic,' she says.
'They don't care whether a garden looks "wild" or whether it looks "formal" – what matters is habitat, food sources and shelter. Creating a wild garden or trying to recreate a native environment is just one approach; there are others and it's important that different approaches and design aesthetics are encouraged and allowed.'
Incorporating bird feeders, backyard ponds, plants for pollinators, and shrubs with berries for hungry birds can all encourage more wildlife to your plot, while looking smart and stylish.
2. A spotlight on soil
'With peat-based bagged compost set to be banned in the UK in 2024, more gardeners will seek out environmentally friendly, wood-based compost alternatives,' says the RHS.
They comment on how seaweed and biochar feeds could be used to complement these alternatives. Green manures can also be used to help improve soil quality while providing habitat and food for wildlife.
In the same vein, DIY composting methods, including the likes of bokashi and worm composting, are also set to gain popularity – while helping households to reduce waste.
In an article for The Guardian, Dr. Mark Gush, head of environmental horticulture at the RHS, comments on the trend of regenerative gardening. This is all about improving the environmental conditions so that biodiversity can flourish.
'At our gardens, we apply a no-dig technique, use cover crops, and apply a mulch,' he says. This is so that the soil is nurtured and protected, he explains, and can release nutrients throughout the year. It also means evaporation is minimized and temperatures are regulated.
Matthew Childs (MSGD), also comments on mulches, predicting that they'll gain more attention in the new year. 'It may not sound very exciting, but we're going to be thinking much more about how we dress the surface of planting areas to help keep moisture in and competing weeds out,' he says. This, he adds, is so that our planting schemes are more resilient to the changing climate.
Matthew adds how he will be using recycled building materials such as crushed concrete, as well as fruit pits and nut shells to form natural mulches and path surfaces.
3. Dazzling drought-tolerant gardens
Speaking of climate change, designers are leaning towards tougher gardens that can tolerate hotter summers and less rain.
This means that xeriscaping – a type of landscaping that focuses on drought-tolerant planting – will be moving further into the spotlight.
Beauty and color needn't be sacrificed. Matthew Childs, for instance, comments on the use of long-flowering salvias, which are great for wildlife. Tina James (MSGD) is also a fan of these vibrant, colorful plants, and likes to blend them with ornamental grasses for a sense of movement.
Another planting pick set to come back into fashion is the rock rose, as predicted by Tommaso del Buono (MSGD). He explains how they can thrive in hot, dry conditions, and are low-maintenance, fast-growing and offer prolific blooms. They can grow over walls, in mixed borders, or in rockeries, he adds.
Prairie planting also works with this theme. For the Garden Media Group's Garden Trends 2023 Report, Jeff Epping, the 'Godfather of gravel', suggests starting with grasses such as prairie dropseed, little bluestem, big bluestem, or switchgrass. Coneflower, rattlesnake master, prairie baby's breath, smooth penstemon, cup plant, stiff coreopsis, asters, and goldenrods can then be layered for a beautiful, drought-tolerant tapestry.
It's no surprise that the formal, water-guzzling, and high-maintenance lawn is still losing its popularity of the past. For 2023, landscaping with gravel is much more in vogue. Tomoko Kawauchi agrees with this prediction, and already includes gravel in all of her projects.
Don't forget about trees. 'Damage from heat and drought can stress them and make them more susceptible to disease and insect infestations,' comments the Garden Media Group.
Dan Herms, Ph. D., a scientist at Davey Tree, says we need to make informed decisions about which trees to plant for the changing climate. Trees are one solution to battle a warming planet, he adds. Luckily, there are lots of drought-tolerant trees to choose from.
4. Creating a Mediterranean-inspired haven at home
It's not just planting choices that we'll be taking from warmer climes. The Mediterranean garden trend is hot on our radar for 2023 when it comes to outdoor styling.
The Garden Media Group highlights a Greek-inspired look for gardens, with statues and boxwood hedges seeing a revival. Think stone walls, archways, olive trees in pots, terracotta garden planters (try Wayfair for a selection), shaded seating areas, and symmetry. 'Grow bulbs, such as agapanthus and cyclamen, for a natural, timeless look,' they add.
Cox & Cox also highlights the trend for 2023, noting a use of elegant iron accents, simple design, and tactile, natural materials such as wicker and stone. 'This is a warming Mediterranean look that speaks more of country than coast,' they add.
Such an aesthetic is well-suited to smaller plots and courtyards, as well as patios or decks in larger yards.
5. Dramatic color palettes
2023 is looking to be a bold year in terms of garden color schemes. The Society of Garden Designers predicts darker tones of blue, purple, and gray to be big news. These moody tones will be lifted with smaller bursts of brighter colors, they add. Helen Elks-Smith, for instance, says she will be using smokey blues and purples as well as soft grays and greens, with pops of color to provide dramatic contrast.
Tommaso del Buono also sees a move towards darker foliage and flowers, such as the deep purple Aquilegia 'Black Barlow' and the very dark purple-black foliage and stems of Actaea 'Brunette'. He reveals how he will be experimenting with vivid pinks for that boost of color – using the likes of nerines and the giant tree dahlia 'Dahlia imperialis'.
It's not just planting that will take on this more dramatic tone. Tommaso adds how darker natural stones are increasingly popular. He plans on using heavier-hued paving and other landscaping: a great way to add depth and create a dramatic backdrop for greenery.
Hand-in-hand with the Mediterranean theme – but also with a nostalgic 70s-throwback feel, depending on how you style it – we're expecting to see more terracotta in gardens, too.
It adds warmth and vibrancy to a scheme, says the Garden Media Group, suggesting it be used as a highlight amongst more gentle, modern palettes. Think terracotta-toned patterns, cushions, and rugs – and pair it with rustic materials derived from the earth, such as Moroccan-inspired ceramics.
6. Low-cost options
Cutting costs and finding affordable alternatives is increasingly important for many. So, it's no surprise that for 2023, many gardeners will be looking for ways to create a beautiful outdoor space for less.
In terms of planting, Morris Hankison at Hopes Grove Nurseries comments on the trend of buying bare-root plants. 'With the price of so many essentials going up so quickly, it's good to know you can still buy beautiful bare-rooted trees, shrubs, and hedging plants for a fraction of the cost of potted plants,' he says. What's more, buying bare-root plants is better for the environment.
'In short, bare-root plants have by far the smallest carbon footprint when compared to pot-grown, root ball or trough-grown (instant hedging) stock,' he says.
Herb gardens are also set to gain popularity, says the RHS, as a cheap and easy way for people to boost their cooking. Searches for herbs were up almost 600% this fall, compared to 2021, they explain. Most can be grown cheaply from seed and are hardy and perennial, so are a great way to add more greenery to a garden (or a window sill).
There are other cheap ideas for gardens to try in the new year, too – and many can also help to reduce waste. Using salvaged materials is as on-trend as ever, for instance. This was demonstrated at 2022's RHS Chelsea Flower Show in Lynne Lambourne's 'ReThink' garden for Gardena, where she used materials such as old pallets and doors to make decking and raised planters.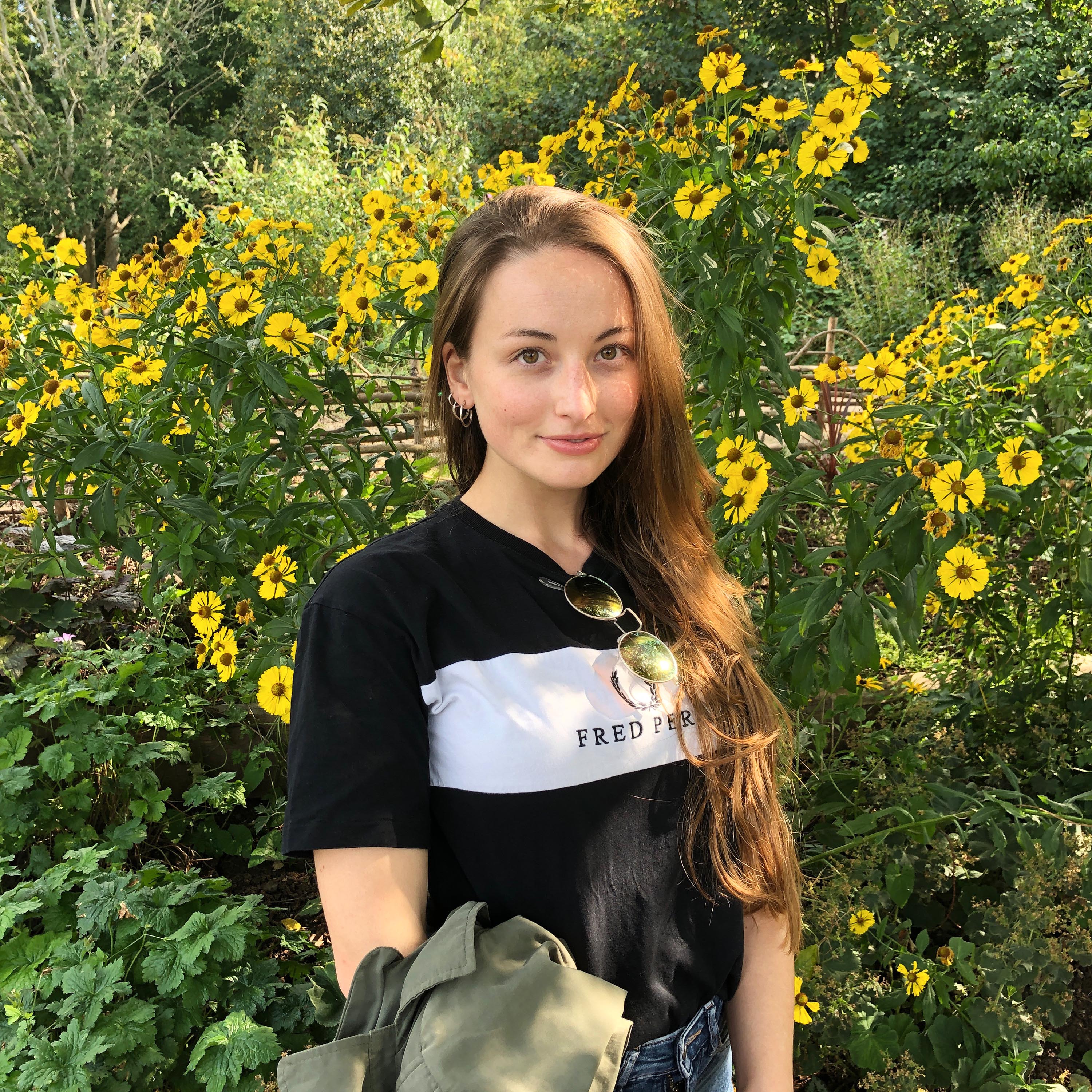 The garden was always a big part of Holly's life growing up, as was the surrounding New Forest where she lived. Her appreciation for the great outdoors has only grown since then. She's been an allotment keeper, a professional gardener, and a botanical illustrator – plants are her passion.