Best grill 2023: 10 grills reviewed, from gas to charcoal
Gardeningetc reviews the best grills from Weber, Char-Broil, Traeger and Big Green Egg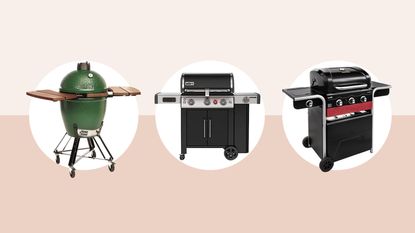 (Image credit: Future)
No yard is complete without the best grill. Whether it's a gas, charcoal or pellet model, a grill will see you through the summer months with endless family cookouts and garden parties. Choosing the best grill will require a bit of research, but we've done the hard work for you and tested top choices from Weber, Char-Broil, Big Green Egg and more.
While testing, we took into consideration how easy these grills were to assemble, the convenience of the cleaning process, and the additional features on offer. Some grills come with smartphone controls that allow you to monitor the temperature of your food or remotely, and other pellet grills come with self-feeding hoppers that keep fuel levels at the perfect point for your desired heat level. Most importantly, we made sure these grills did a brilliant job of cooking everything from sausages to steaks.
There are a few signs of a great grill all of which we tested for in our grill reviews. One is the consistency of the heating elements, which make sure that your food is evenly cooked through without any toughness. Many opt for charcoal grills to make sure their food comes out smokey and packed with barbecue flavor, but an increasing amount of the best gas grills come with cast-iron grates to allow it to season over time, delivering max flavor for your flame-grilled chicken or veggies.
The best grills of 2023
Why you can trust Gardeningetc Our expert reviewers spend hours testing and comparing products and services so you can choose the best for you. Find out more about how we test.
The best grill you can buy
Specifications
Cooking surface: 669 sq.in
Fuel: Gas
Burners: 3
Smart: Yes
Side burner: Yes
Reasons to buy
+
3 gas burners
+
Large cooking area
+
Built-in smart cooking technology
+
Strong, sturdy, and built to last
+
Impressive warranty
Reasons to avoid
-
Takes a while to assemble it
-
A top-of-the-range BBQ with a price tag to match
If you like smart tech then you're going to love cooking on this smart grill. Once you've built the Weber Genesis II EX-335 GBS (it takes a bit of time), you'll be able to monitor everything from your phone, so you can simply let the gas grill do all the hard work while you relax in the backyard. It's this built-in smart technology that gives this grill its premium price.
There's no denying that this grill is big in stature so if you want to store it inside during the colder months then you'll need a large space in your shed or garage. The side tables don't drop down flat either, so you can't even reduce the width of the BBQ to help with storage. It would be worth investing in a suitable cover if you want or need to keep it outside.
It's advised in the manual that the grill will need a thorough deep clean at least twice a year, but if you use it fairly regularly then you should aim to do this quarterly. The instructions are pretty comprehensive and this took us around 45 minutes to do when reviewing it.
The very best Kamado grill
Specifications
Cook surface: 262 sq. in
Fuel: Charcoal
Burners: Not Applicable
Smart: No
Side burner: No
Reasons to buy
+
Very simple to use
+
Built-in temperature gauge
+
Versatile
+
You can grill quite a few times with one load of lump charcoal
Reasons to avoid
-
Cart not included in the price
If you have preconceived notions about charcoal grills – throw them out. The Large Big Green Egg, as featured in our best kamado grill guide, surpasses everything you think you know about charcoal grilling and is a great one to introduce you to this grilling style. This kamado-style grill and smoker is designed with an interior ceramic material that allows for temperatures of up to 750 degrees and versatile cooking experiences, including baking, roasting, grilling, or smoking.
Many people dislike charcoal grills because the lighting process can seem complicated, but that's not the case with this egg. Just fill up the Large Big Green Egg with lump charcoal (never use briquets or lighter fluid), open the chimney and bottom draft door, and then light a fire starter. It takes 15 minutes to heat to about 400 degrees. Manage the temperature by opening and closing the chimney and watch the temperature move up and down on the built-in gauge.
You can cook quite a bit on the Large Big Green Egg, from steaks to ribs, vegetables, soups, and chili. Smoking meats, like fall-of-the-bone ribs, brisket, or salmon, is easily done with this grill. Bake desserts, bread, or even a pizza (especially with the added purchase of a convEGGtor, a ceramic barrier that allows for indirect cooking). The only drawback is that the price for the Large Big Green Egg doesn't include a cart to hold the grill, which is necessary if you don't have an outdoor kitchen which you want to integrate the grill into.
The best charcoal grill
Specifications
Cook surface: 445 sq. in
Fuel: Gas
Burners: 1
Smart: Yes
Side burner: No
Reasons to buy
+
Affordable
+
Wi-Fi connected
+
Compact
+
Built-in meat probe and fan
+
Two side shelves with hooks
+
Super large cook surface and warming rack
Reasons to avoid
-
Meat probe wasn't always accurate whilst testing
-
Burns charcoal fast
This compact and affordable grill from Char-Griller comes highly rated by our reviewer Alex. She enjoyed using this gas grill in her yard, for cooking everything from veggies to fish and meat, all at the same time. It's very easy to use thanks to its smart capabilities, which means that you can cook alfresco minus the stress of timings, and without the need to constantly check on your barbecue. It has a generous cooking area considering its compact size, and it even has a warming rack.
A very simple to use grill, it has porcelain-coated steel and cast-iron cooking grates though you'll need to season them ahead of use. What we love about this grill is that you can set the desired temperature and it will alert you once it's ready for your food. It also has a built-in meat probe and a fan, plus a removable warming rack. It's great for cooking for large parties. It offers plenty of onboard storage thanks to two side shelves and a couple of hooks for your tools. Plus, it has a shelf underneath the actual grill for holding drinks, etc...
Whilst cooking, we noticed that this grill did burn through charcoal quite fast. When it comes to cleaning and maintenance, ash removal is simple. You can roll it back into your garage afterward or buy a cover and leave it out.
The best hybrid grill
Specifications
Cook surface: 420 sq. in
Fuel: Gas and coal
Burners: 3
Smart: No
Side burner: Yes
Reasons to buy
+
Hybrid BBQ
+
Comes in a range of sizes
+
Easy to transition from gas to coal
+
Side burner included
+
Easy to clean
+
Warming rack included
+
Thermometer dial on the lid
+
Plenty of cooking space for the whole family
Reasons to avoid
-
The side burner is a little low
-
Assembly took a while
Can't decide whether to cook on gas, or cook on coal? The Char-Broil Gas2Coal can do both. This is something which our reviewer loved about it; it was so convenient to be able to cook with gas, and tasty after throwing on some authentic smokey charcoal. The cooking results were preferred when cooking with charcoal, but the gas burners were so easy to ignite and made for a quick BBQ with painless clean-up. It really is the best of both worlds.
Assembly, however, did take a while but it was totally worth it. And another thing to note is that the side burner grate is positioned high above the burner itself, which means it's vulnerable to gusts of wind and also takes a while to heat a saucepan or frying pan. This is easy enough to just put down the cover of this burner and use it as a resting place, though.
Cleaning and maintaining the Gas2Coal is relatively easy and is something which should be done after every use. It's a little messier to clean after using the coal owing to having to dispose of the ashes, but this is something which is to be expected when cooking with this fuel type.
The best portable grill
Specifications
Cook surface: 160 sq. in
Fuel: Charcoal
Burners: Not Applicable
Smart: No
Side burner: No
Reasons to buy
+
Easy to store
+
Great for terraces or balconies
+
Ideal if you have no garage storage
+
Cleans in dishwasher
+
Hinged lid
+
Great for traveling
+
Lightweight
Reasons to avoid
-
Not the best for parties
-
No built-in thermometer dial
If you are searching for a portable grill to take on vacations, or on a camping trip, then this one from Weber is brilliant. In fact, we tested it on a city terrace that's compact in size, and it fared very well. It offers everything a normal-size charcoal can, without a huge amount of floor space required to do so. It's the best bet for anyone short on space with a tiny budget and a small family to feed. Plus, it's totally faff-free with no extra features such as a side burner or Wi-Fi connectivity.
Equipped with a lid, you can use this grill to cook anything from a dozen burgers to kebabs, sausages, and even large joints of meat and veggies, too. Just bear in mind it doesn't have a built-in temperature dial. The size of its cooking space is impressive considering its footprint, though you might need to batch cook on it if you are cooking for a large group. You can also use it to indirectly cook your food and you could create a keep warm area on your grill. This all-in-one unit is easy to store and even easier to cart around. Its legs are foldable and help keep the grill secure when not in use. It's super easy to clean due to its compact size and you can put its grates in a dishwasher for ease.
This grill also comes in a gas version for those who are interested in a portable grill but want the ease of gas cooking.
The best smoker grill
Specifications
Cooking surface: 575 sq. in
Fuel: Wood pellets
Burners: Not Applicable
Smart: Yes
Side burner: No
Reasons to buy
+
Smart
+
Easy to use
+
Large cooking space
+
Versatile
+
Self-fueling
Reasons to avoid
-
Expensive
-
Pellets are hard to find
-
Large in size
We were blown away in testing by how powerful the Traeger PRO 575 Pellet Grill is when it comes to smoking, grilling, and cooking. It's definitely one for serious cooks, or for anyone who likes to impress their guests. Cook fish, meat, and veggies with this pellet grill. It's got a drum-shaped body that can fit larger cuts of meat, too. It's an ideal buy for anyone with plenty of patio space, and a love for outdoor cooking.
A Wi-Fi-operated smoker grill? You heard us right. You can receive alerts when your food reaches the ideal temperature, and monitor your grill from the Traeger app even when you're indoors. Simply fill the hopper with pellets, plug it in, switch it on at the back, select the temperature you want it to reach, press the ignite button and you're sorted. It automatically adds more pellets when required, and if you're cooking a joint of meat it makes sense to use the meat probe. This connects to your phone so that you can check cooking progress as you rustle up a side salad or clean the house before guests arrive. Considering its size, it's also quite simple to clean after use, too.
The best portable gas grill
Specifications
Cooking surface: 160 sq. in
Fuel: Gas
Burners: 1
Smart: No
Side burner: No
Reasons to buy
+
Folds down for easy storage
+
Easy to use and clean
+
Ample cooking space
+
Handy prep surface
+
Very easy to assemble
Reasons to avoid
-
Quite heavy for a portable design
-
Gas canisters are disposable and not very eco-friendly
The smart design is what caught our eye with the Weber Traveler. It has a generous cooking area but folds down to a pull-along for easy transportation. We rated it 4.5-stars out of 5, mostly because of how easy it is to use, clean and cart around. It's app-connected, too, and it offers a handy prep surface. It's the ultimate portable gas grill for large families that might want to avoid a charcoal option. If you're often staycationing, then this is the buy for you.
Beyond the sturdy wheels and grippy handle, this grill is useful for more than just traveling. Because it folds flat we could imagine it propped against the wall of our garage when not in use. It's also got smaller, disposable gas canisters that won't take up much space, either. Whilst handy for being on the go, this is something to consider if you're trying to be eco-conscious. Design aside, we were wowed by the cooking space that Weber has been able to pack into the Traveler. It cooked up corn and an enormous tomahawk steak with plenty of space to spare. We think it could cook for four to six people, easy.
8. Weber Genesis SPX-435
The best smart grill
Specifications
Cooking surface: 994 sq. in
Fuel: Gas
Burners: 4
Smart: Yes
Side burner: Yes
Reasons to buy
+
Feature-packed
+
Great for large families
Reasons to avoid
-
Large price tag
-
Huge size
-
Long assembly time
-
Can't stay at one temperature
The newest Weber grill to join the Genesis family, the SPX-435 is brilliant for any budding chefs, or for anyone who takes cooking on their grill seriously. This smart grill offers everything you need to cook a wow-worthy feast outdoors, to impress your neighbors and your dinner guests. Moreover, its features make it easy to use whether you are cooking for 4 or 24 people. It offers almost 1,000 square inches of cooking space in total, plus it has a side burner.
The Weber Genesis SPX-435 is capable of cooking anything. This even includes your Thanksgiving turkey, plus extras. Even better? You can use it after dark thanks to its built-in lighting, plus it has plenty of space to keep any food warm to help balance timings. It features heaps of storage including two side tables (one of which is a secret burner) for extra prep space. It also has a storage locker underneath. It has a thermometer probe to ensure your meat and fish are properly cooked to perfection, this probe is smart and will notify your phone once your food is ready. Just bear in mind that this grill can't keep itself at a set temperature without your help.
When it comes to storage, you'll need to ensure you have somewhere spacious for this grill to live in the wetter months. A large grill like this does require some time spent on maintenance. The grill grates need to be brushed before each use and you'll need to check for grease and discard any that might be lurking in the grill's tray.
9. Everdure Furnace Gas BBQ
The best looking grill
Specifications
Cooking surface: 466 sq. in
Fuel: Gas
Burners: 3
Smart: No
Side burner: No
Reasons to buy
+
Easy to use
+
Great color range
+
Sizeable
+
Looks great
+
Storage shelf
Reasons to avoid
-
Slightly tricky to clean
-
Pricey since it's not smart
-
No keep warm area
The latest grill from world-renowned chef Heston Blumenthal, the Everdure Furnace is the ultimate gas grill for anyone with a keen eye for cooking, and for those who would rather spend money on something that's created with style in mind. This do-it-all model can have your food cooked fast, whilst looking lovely in your yard and impressing your guests in more ways than one. While testing, we found that it's great for amateurs and chefs alike, and we loved that it has three burners that you can individually control. It's a prime example of both function and form.
Ready to cook within five minutes, you can use this gas grill to cook pretty much anything you desire. With a built-in temperature gauge, it's easy to use even when you're cooking for a large group of people. It's plenty sizeable for tackling a party, in fact, it can cook up to 28 burgers at one time, and it has heaps of space so that you can separate your burgers from your wings and your veggies. Unfortunately, it doesn't have a keep warm space although you could use one of the burners on the lowest temperature for this. Design-wise, it comes in a range of colors and offers storage space underneath for holding everything from your buns to your Ketchup. And in terms of build, it's definitely made to survive years of use, though it's too nice to leave outside for the elements to damage. It's on wheels for easy moving.
We also tested the Everdure Force 2 which is a very similar barbecue but with two burners instead of three. We rated this 4 stars out of 5 also. If you have a smaller budget, a smaller family, and a smaller yard, then go for the Force 2 instead of the Furnace.
10. Weber Smokey Joe Premium
The best small grill
Specifications
Cooking surface: 147 sq. in
Fuel: Charcoal
Burners: Not Applicable
Smart: No
Side burner: No
Reasons to buy
+
Compact and lightweight
+
Simple to use and clean
+
Decent amount of cooking space
+
Lid + holder for it
+
Comes in 6 different colors
Reasons to avoid
-
No handles for carrying apart from the handle on the lid
-
The tuck-n-carry lid isn't the most secure for transporting
At just 14.5" in diameter, this tabletop grill is the best buy for anyone with a smaller yard, terrace, or balcony to work with. It's a great option if you're on a smaller budget, too. Not to mention that it cooks burgers exceptionally well, plus you can fit more than you would think on its cooking space. We tested this grill over a number of uses and have decided it's best for anyone who needs something compact that won't take up any floor space in their yard.
Compact and lightweight at just 7.7lbs, this grill stands on three legs and it comes with a lid so that you can evenly cook your food every time. This lid will give your food a desirable yet subtle smoky taste, and with enough cooking space for 6+ burgers or three steaks, you could also use this grill to cook a small chicken with ease. We even used it to cook an entire Tomahawk steak. Just bear in mind that since it's fuelled with charcoal it doesn't have temperature control. The lid also can sit on a stand to shield wind away whilst your grill is lighting, or whilst it's lit.
Due to its nature, you can take this grill with you to the beach, for a picnic, or even on vacation. Its lid handle even tucks under the main handle, though we noticed when testing that this isn't the most secure if you are worried about ash or charcoal spillage. It's available in six fancy color options and it can easily fit under your arm for carrying, or inside a cabinet for storing, and you can leave it outside if need be. When it comes to cleaning, just give the cooking grates a rinse in your sink and wipe down the interior. It's pretty simple to keep clean.
---
How we review grills
Our tips for finding the grill? Make sure you're buying from a brand you can trust - that's why our grill reviews can be a useful place to check before you make that all-important purchase.
We always put the grills through their paces in our reviews, cooking a wide range of different food on them to see how well they fare. And we don't just use them once either. Our reviews can be months in the making as we aim to use them as many times as possible before writing the review so we can give you a really in-depth and honest opinion on whether they are worth the investment.
Our editor, Beth, tested our number 1 pick, the Weber Genesis II EX-335 GBS. She lives in the Midlands in the UK with her husband and two kids, and spends a lot of time in her garden hosting BBQs for family and friends.
She's cooked on both charcoal and gas BBQs for a number of years, but the Weber Genesis was the first smart barbecue she has tested. She rated it 5 stars thanks to its ease of use, clever features and the great results she got when grilling on it.
Alex is a freelancer for Gardeningetc, with lots of hands-on experience with some of the best grills. She lives in Dallas and with an acre of land that came with her new home, she has lots of patio space to play with when it comes to grilling. In fact, she has reviewed a total of three grills within this guide.
Alex has had hands-on experience with Weber Genesis SPX-435 whilst reviewing it for our sister brand, Homes & Gardens.
She's also tested the sought-after Big Green Egg, giving it 5 stars too.
She recently tested the Char-Griller Akorn Kamado Grill and was very impressed by its size and capabilities, giving it 4.5 stars out of 5.
Millie is the Head of Reviews at Future, concentrating on our homes and gardens brands. Millie reviewed the Char-Broil Gas2Coal for us in her parent's countryside backyard. She loves this hybrid grill and its convenience and rated it 4.5 stars in total.
Annie has tested a huge range of portable grills for us on her terrace in London. With a small amount of space to work with, Annie rates these grills on what they can offer bearing in mind their footprint, and how convenient they are to use and store.
Annie tested the Weber Go Anywhere and she loved it. In fact, it's now her go-to grill for cooking burgers, sausages, and other smaller barbecue foods. She rated it 5 stars and thinks it's great for taking on days out or vacations.
The Weber Smokey Joe Premium has also been tested by Annie, and it now resides in her parent's back garden. She used this grill to cook everything from kebabs to a Tomahawk steak, and it cooked all food extremely well. It's not as portable as the Go Anywhere, but is a handy buy for smaller spaces for sure.
Ginevra is the Deputy Editor at Ideal Home, though she often reviews products (mostly grills) for Gardeningetc, too. Gin has a small family and a small patio, so she's always searching for something compact yet feature-packed.
Gin tested both the Traeger PRO 575 Pellet Grill and the Weber Traveler Go for us. She enjoyed cooking on both, having rated them 4.5 stars out of 5. The Weber grill she tested is a portable option that would be great for campers, otherwise, it folds away to sit in your garage and take up minimal space. The smoker, on the other hand, is quite sizeable but it can really do it all.
The Everdure Furnace review was carried out on our sister brand Livingetc, by Editor Pip Rich.
How to choose the best grill
There is a lot to consider when buying a grill for your BBQ area, but the most important factor is the fuel. That's because the type of fuel a grill uses can tell you what your cooking experience will be like and how your food might cook. Here's what you need to know before you start kitting out your outdoor grill station:
Should I buy a gas grill?
Gas grills are super popular, especially among those who don't have a lot of experience with grilling. Simply open the gas valve, turn or push the ignition button, and the grill is ready to go in about 10-15 minutes. For many, that's a simple and efficient way to grill, especially on a week night or when you have a lot of mouths to feed.
That said, gas grills aren't known for producing the tastiest of flavors among grills. Sure, they can achieve those delightful grill lines and the food will taste good, however, if you want a gas grill and juicier flavors choose an infrared gas grill or one that has flavorizer bars. Though they work in different ways, they both result in food that's tastier and tender.
Should I buy a pellet grill?
If a grill uses wood pellets, there are a few things you can assume about it. First, it will need an outlet to work. Second, it will be designed so that you can put the wood pellets in a hopper, set a timer, and leave the grill alone until the food is ready.
Wood pellet grills are pretty self-sufficient, and many are outfitted with Wi-Fi (though not all). Plus, they're great for smoking or grilling meats because they add that woody-smoky flavor that you could only otherwise achieve with actual wood.
Should I buy a charcoal grill?
Many barbecue enthusiasts swear by charcoal grills and smokers, because they allow you to smoke meats. If you buy a charcoal grill, you'll need to see if it allows for briquettes or lump charcoal (or both). Many modern charcoal grills will have a basket that makes ash clean up quite easy. When it comes to how to cook on a charcoal grill, keep in mind that it will take a bit longer for the charcoal to heat before you start cooking, though some charcoal grills are designed so that it only takes 15 minutes.
Now you've chosen your preferred grill, make sure you read up on how to clean a BBQ, so you can keep your grill on great condition regardless of whether you've opted to cook with gas, wood pellets or charcoal.
What to consider when buying a new grill
When deciding on the right grill for you, you should ask yourself how many people you want to cook for, and whether you have any fuel preferences. Another big factor is the price, because some grills come in at well over $1,000, which will not be an option for every buyer.
How much does a grill cost?
Many grills come in at over $1,000, but it is easy to find a good grill for under $200. There are some features you can forego if you want to save some money and still find a quality, well-made grill. One is the number of burners, because most grills will go down in cost as they get smaller in size. Another thing to consider is that kettle charcoal grills tend to be less expensive than gas grills, both in the ongoing running cost and in the up-front purchase price.
What size grill do I need?
Many grills will come with clearly marked dimensions and even an indication of how many burgers will fit onto your cooking area. While this is helpful for conceptualizing your grill before you press pay, it's not always a good indication of how many people a grill will cook for.
When you think of grills you've attended or hosted in the past, you'll likely remember that most food cooks very fast and can be done in batches, meaning only one or two burners will be needed to feed a whole family if you're happy to spend more time on the cooking itself.
What fuel type is best?
There are three main choices: gas, charcoal and pellet. However, many grills also come in 'hybrid' designs which use electricity or gas to heat charcoal for an easier cooking experience.
If you want to stick to one fuel type, a gas model will heat fast and simply require a dial and ignition button to get going. However, they do mean you have to buy gas canisters to keep your grill going, and these can sometimes run out unexpectedly.
A charcoal grill will simply require briquettes to keep it running, but you'll need to spend more time igniting and maintaining a charcoal BBQ. They can make it hard to get consistent temperatures, but they will give your food a smokey flavor every time. To get the best from your new grill, our guide on how to light a BBQ has step-by-step advice.
There are also electric grills for creating your alfresco meals. They're convenient but there's no smoke, of course.
Cleaning your grill
Gas grills tend to be easier to clean than charcoal models, and you won't need to dispose of ash between uses. In our tests we did find that some fat and food remnants would fall through the grates of our gas models, and we did have to get stuck in to remove these.
Take a look at whether you can use the dishwasher to help you clean up after cooking, plus our guide on how to clean grill grates has some useful tips.
Storing your grill
Some grills are designed to be storage-friendly, with foldable designs that can be propped against a wall when not in use. Many gas grills come with side panels that will act as a food prep area when raised, but can be lowered to make them easier to put in the shed when not in use.
Don't forget that a grill itself will need storage in winter – or a good cover. Wheels to help you move it into storage are also handy if it's a weighty model.
For more outdoor cooking options, check out the best pizza ovens.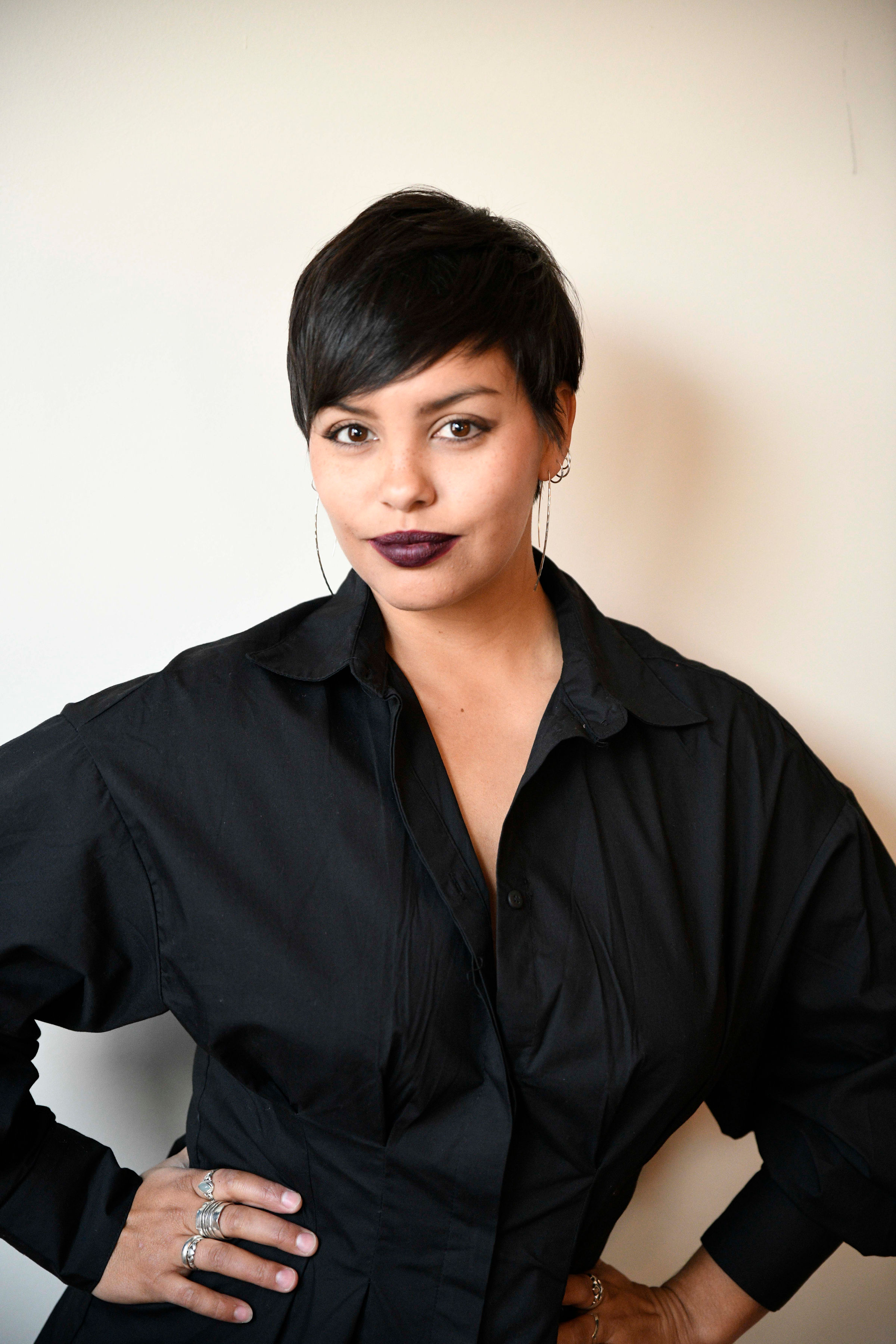 Alex Temblador is a Dallas-based award-winning author and freelance writer that has covered home, design, architecture, and art in publications like Real Homes, Gardeningetc, Home & Gardens, Dwell, Architectural Digest, Artsy, Neighborhoods.com, Culture Trip.