How long do hot tubs last? The experts reveal what to expect
Knowing how long different hot tubs last – from acrylic to inflatable – can help you decide the type to invest in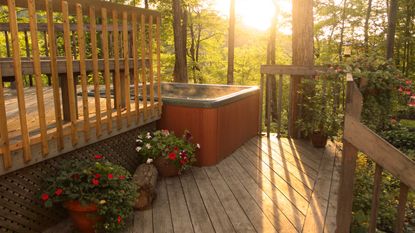 (Image credit: sarahneal/iStock/Getty Images Plus/Getty Images)
How long hot tubs last is an important factor to consider when shopping for a garden spa. After all, the longevity of a design can help sway your decision when choosing the best hot tub for your backyard.
There are two distinct categories available – inflatable hot tubs and rigid hot tubs – says Cara Bradney of Hydrolife. 'As with most things in life, you do tend to get what you pay for,' she adds. In most cases, you'll need to weigh up the upfront costs with how quickly a tub needs replacing.
How long do inflatable hot tubs last?
'If you are just dipping your toe in, so to speak, to see if a hot tub is right for you, then an inflatable one might be a good place to start,' says Cara.
The portability, affordability and rapid setup time makes inflatable hot tubs a tempting backyard addition for many homeowners – and there are plenty available to buy (including many on Amazon). However, they don't tend to last as long as rigid designs.
'In general, inflatable hot tubs have a shorter lifespan of three to five years,' says the team at Lay-Z-Spa, a leading brand of inflatable tubs. 'However, if they are properly cared for, they could last for up to seven to ten years or more.
'Hard shell hot tubs typically have a slightly longer expected lifespan,' the team continues, 'however, they cost significantly more upfront to purchase and install.'
How long do acrylic hot tubs last?
If you want a more permanent patio feature, then consider a rigid tub made from durable acrylic. These luxurious spas – often with LED lighting, waterfall features, and sometimes, Bluetooth speakers – are more expensive than inflatable ones and can't be moved around your plot. But on the plus side, they last longer.
'If you buy wisely, you should be enjoying soaking in the garden for well over ten years,' says Cara. 'At Hydrolife, we often hear from our customers who have had their Jacuzzi hot tub for around 15 years.'
How long do wooden hot tubs last?
Like acrylic tubs, wooden tubs (which are often wood-fired, too) can be expected to last longer than inflatable ones. Plus, they have the benefit of a more organic look.
There are a few things that can impact the longevity of a wooden hot tub's life, as explains Will Stewart, the founder and director of Cedar Spring Recreation.
These include the type and quality of wood used, which plays a massive role in a tub's lifespan, he says. 'For this reason, most traditional wooden tubs in North America are made of Western red cedar, while Japanese Ofuro soaking tubs are most commonly cypress or hinoki. These woods have a natural ability to resist rot and carry natural longevity.'
Ensuring the foundation beneath the tub is away from standing water can also help delay the onset of wood rot, as can an internal finishing, such as a sealant, or a vinyl or steel lining, adds Will.
As with any style of spa, hot tub maintenance is essential, too, to increase their longevity. 'It's not uncommon for an extremely well-maintained cedar hot tub to be in use nearly two decades after being built,' says Will.
More top tips to help your hot tub last longer
A regular cleaning routine is essential – 'It is always important to follow the manufacturer's recommended maintenance and care guidelines, regular cleaning of the water, replacing filters, and checking and maintaining the pH balance of the spa water,' says Lay-Z-Spa. Proper hot tub winter care can also help it stand the test of time.
And if an inflatable tub gets a puncture, it's often possible to fix it. Lay-Z-Spa supplies a repair patch with their tubs, and also sells a Vinyl Repair Kit that will help create a secure and durable repair for continued long-lasting use.
It's also important to buy your tub from a trusted retailer.
Whatever your budget, buying a hot tub is an investment and it's important that it lasts as long as you expect it to. It's also essential that the retailer will be able to stand the test of time and supply replacement parts down the line, if needs be, says Cara. 'If the company you bought the hot tub from can no longer source a part for you, it might result in you having to replace the whole item,' she says.
'Sadly, there are unscrupulous retailers out there,' says the experts at The British and Irish Spa and Hot Tub Association (BISHTA). They highlight how these are especially prevalent online, through marketplace websites and particularly 'only' on social media, trying to capitalize on the surge in demand for hot tubs.
'Some are selling cheaply made products that can cost you more money in the long term to run as they are much less energy-efficient. The companies selling these hot tubs may not be capable of replacing cheap parts that malfunction,' they add.
Hot tub warranties are also really important, Cara says, and they vary massively across the industry. 'The best advice is to do your research. Find out where they are made and understand how the warranty works. Some companies, like Jacuzzi, include the cost of labor in their warranty – but many don't.'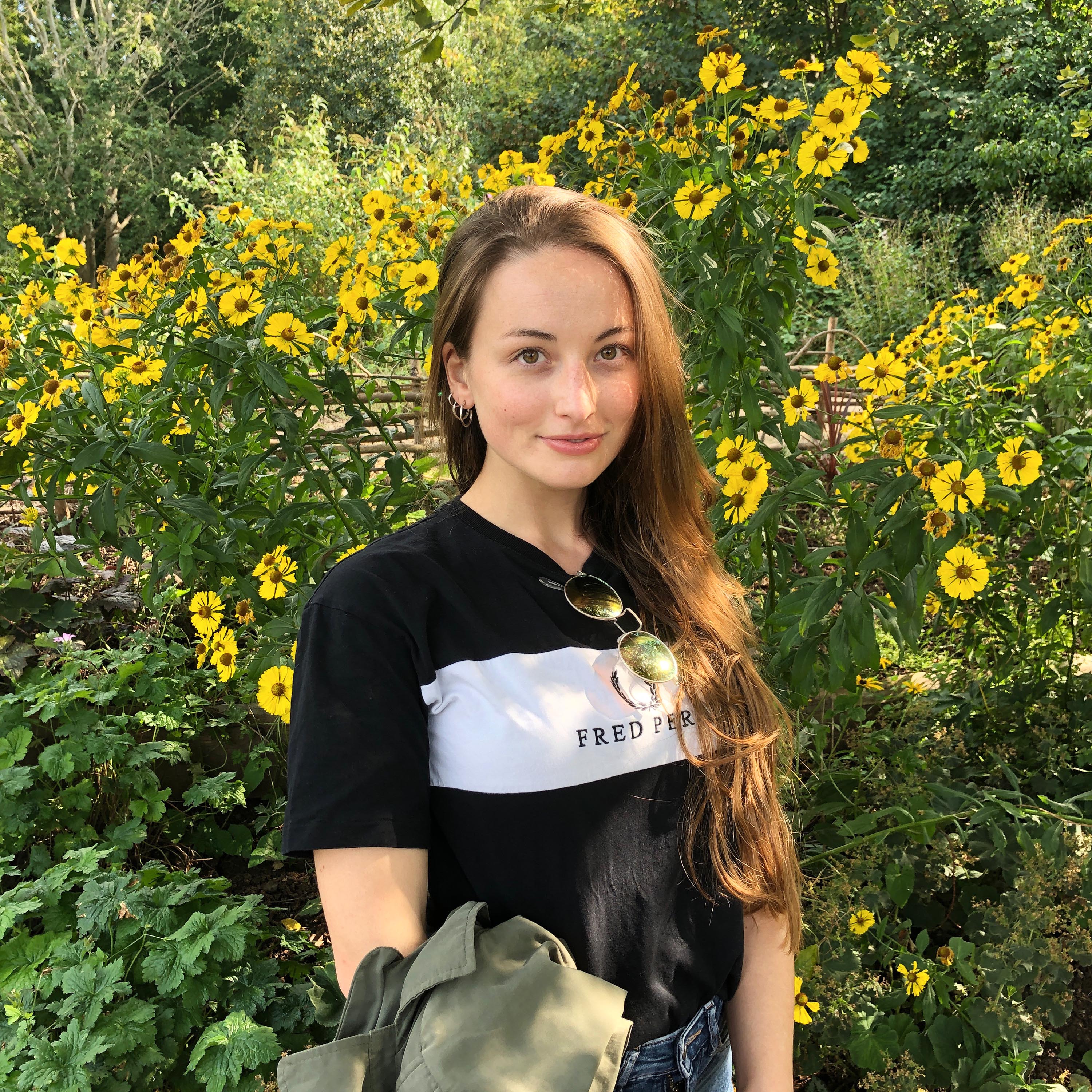 The garden was always a big part of Holly's life growing up, as was the surrounding New Forest where she lived. Her appreciation for the great outdoors has only grown since then. She's been an allotment keeper, a professional gardener, and a botanical illustrator – plants are her passion.