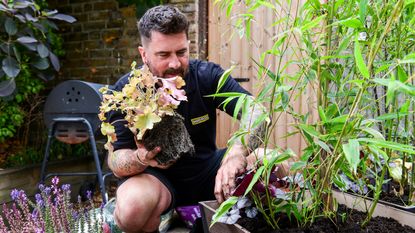 (Image credit: HIPPO)
When you're embarking on a garden makeover, big or small, one thing that's inevitable is the mess! We've all seen pristine 'after' shots or bleak 'before' images of people's DIY outdoor living endeavours. But it's likely you won't have seen just how much debris was created as part of the process.
HIPPOBAGs, one of the UK's leading rubbish clearance providers, rated 'Excellent' on Trustpilot, offers a brilliant service for clearing a garden space ahead of making improvements, but also after work has taken place. And if eco considerations are dear to your heart, HIPPO's strong environmental policies ensure that over 95% of all waste collected is diverted from landfill with the remaining disposed of in a responsible way.
To demonstrate just how valuable waste disposal is in a garden makeover, HIPPO recently ran a competition for someone to win a garden makeover by TV gardener Michael Perry. The prize also included £2,000 B&Q vouchers and a HIPPOBAG and collection to get rid of the garden waste generated as part of the makeover.
The winning makeover
Oak House Children's Home in IIford, London, was the lucky winner of a garden makeover from celebrity gardener Michael Perry, aka Mr Plant Geek, thanks to waste removal experts HIPPO.
The competition received almost 2,500 entries from individuals keen to win the high-value prize. The makeover took place this summer with a number of the staff from the home helping out alongside Michael.
Making improvements
Michael, who spent 18 years as a plant expert for Thompson & Morgan before branching out into gardening work on TV shows like ITV's This Morning, was instrumental in developing the initial garden designs, ahead of joining the team at Oak House to help them transform the space.
'It was fantastic to be involved in a project that has a genuinely positive impact on the everyday lives of vulnerable young people,' he says. 'We transformed the fairly run-down, grey outside space at Oak House into a chill-out area that is brighter, more engaging and better for socialising.'
'The space will become more colourful and more inviting as the plants grow and the children will be able to enjoy the garden in a more interactive way thanks to the addition of edible plants, like herbs, mint and marigolds. We also installed some solar powered festoon lights so that the area can now be used during the evening too.'
Positive outcomes
'The children and staff at Oak House were overjoyed to win this competition,' says Sabrina Agyei, Manager of Oak House. 'The young people use the garden, which is outside our main classroom, on a daily basis for socialising but also as a space to regulate their emotions.'
'This makeover has transformed an already valuable outdoor space into a much brighter, more inviting environment where we will be able to run lessons and children will be better able to relax and socialise. Thank you so much to HIPPO for the makeover. It looked fantastic and, at night, when the lights turn on, the space looks amazing!'
How to deal with garden waste
When it comes to planning your own project, it's important that you factor in the waste which needs clearing to make a space for any new outdoor living elements before you can start the process. As well as the mess which will be created and need to be cleared as you go.
General garden waste, i.e. foliage and grass clippings etc, can be put in your garden waste bin. However, as the team at Oak House discovered, with a proper garden makeover you'll be unearthing all sorts of unwanted waste, odd bits of old patio furniture and who knows what else, as your project progresses.
Not knowing what to do with this sort of mess, which may be too small an amount to warrant a skip, but too large a quantity to be able to dispose of properly yourself, can be a mental and physical barrier for gardeners to embark on their own DIY makeovers.
The HIPPOBAG is a great choice to cover all your bases and ensure that your waste is dealt with efficiently, legally and in an eco-friendly way. Then of course all that's left is to sit back and admire your hard work!
For more information
Prices start at £13.99 for the MIDIBAG only or £174.99 for the MIDIBAG with collection directly from your house. For more details, contact HIPPO on 0333 999 0 999 or visit the website.
And for the latest news and updates, you can also follow HIPPO on Facebook, Instagram and Twitter.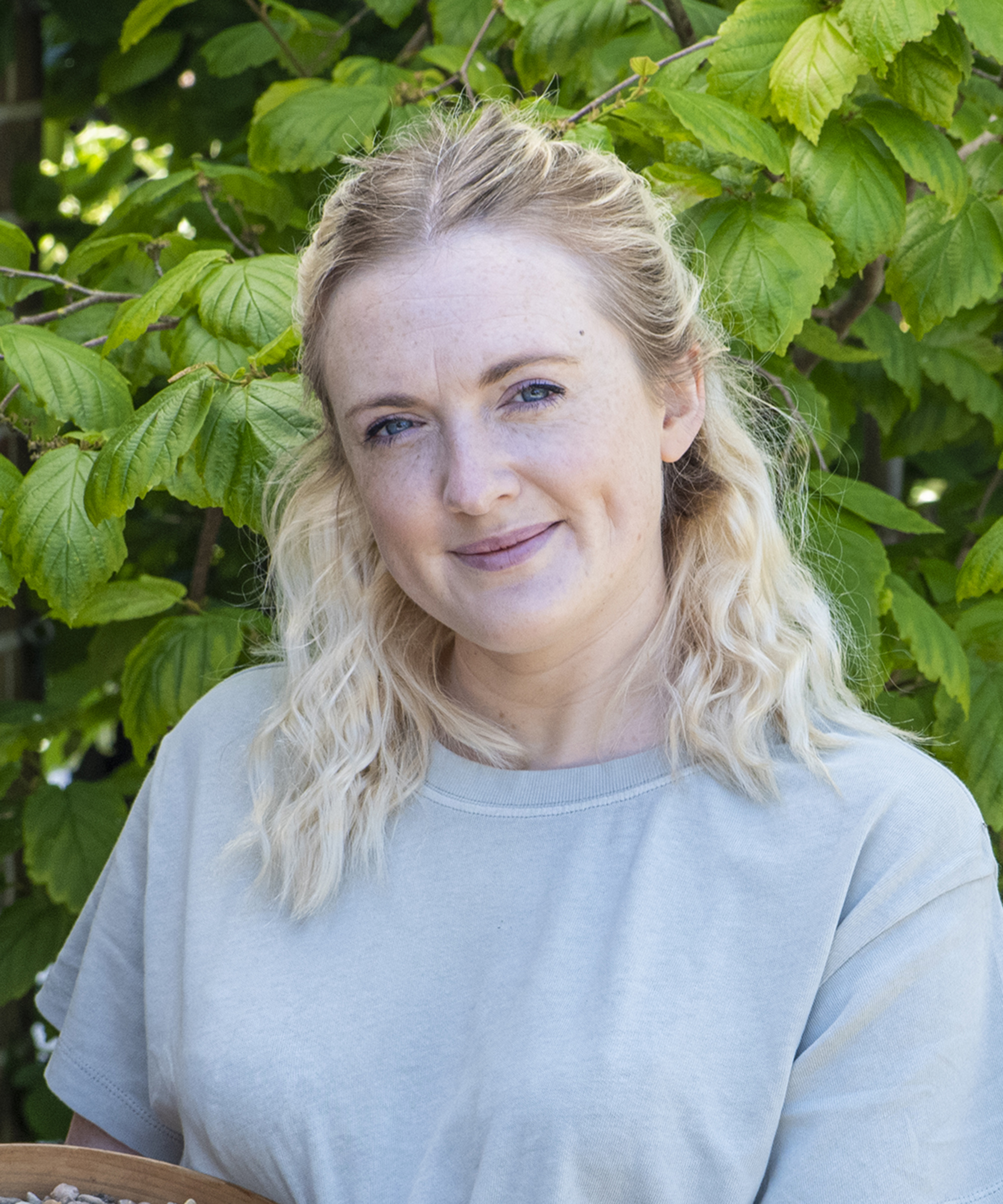 Teresa has worked as an Editor on a number of gardening magazines for three years now. So she is lucky enough to see and write about gardening across all sizes, budgets and abilities. She recently moved into her first home and the garden is a real project! Currently she is relishing planning her own design and planting schemes. What she is most passionate about when it comes to gardening are the positive effects it has on our mental health to grow and care for plants, as well as being great for the environment too and help provide food and shelter for wildlife.