How to grow viburnum: add colour, fragrance and fabulous foliage
Want to know how to grow viburnum? You're in good company. Voted the Chelsea Flower Show plant of the decade, this is one plant you should definitely add to your garden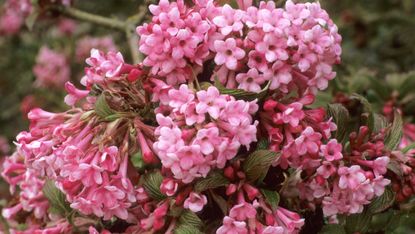 (Image credit: Alamy)
Learn how to grow viburnum and you'll gain a happy-go-lucky shrub that will settle into pretty much any soil or position in your garden with the minimum of fuss.
You can count on viburnums to do their own thing without needing too much attention. That's why they're so popular. But with just a little extra TLC they can be coaxed into an elegant shape, and you can also max up the amount of flowers and berries you get.
This plant has so much going for it. First up, the delicious scent. Although not all viburnums are fragrant, many are. Next consider the clusters of pretty pink or white flowers that are long lasting and no bother as they don't need snipping off when they fade.
Then there are the glossy berries that follow the flowers, in shades of red, yellow, black and even vivid blue, and sometimes you even get two colours in one cluster. And while many feature bold evergreen foliage that adds year round structure and interest, others bring dramatic leaf colour to the autumn garden.
Viburnums are good for wildlife too as birds love them, either as nest sites or for their generous crop of berries. So it's a win all round. Read on to find out more and don't miss our guide to garden borders for more planting suggestions.
When to plant viburnum
It's best to plant viburnum in spring or autumn. They like thorough preparation before planting and prefer well-cultivated soil that's been enriched with leaf mould.
Some will also grow in chalky soils, but they all dislike being waterlogged.
Not sure what type of soil you have? Our guide to soil types explains how to find out.
How to grow viburnum
Hardy and robust viburnums are easy to grow. They will flower best in a sunny spot, but can tolerate shade. A few varieties prefer full shade so always check the plant info tag. You can find more shade loving plants in our guide.
Plant winter flowering types where they're sheltered from the early morning sun to avoid flowers and leaves getting scorched when bright sunshine follows a chilly night.
To plant your viburnum, dig a hole as deep as the root ball but at least two to three times wider. Backfill with some of the soil and then add water to the planting hole before filling with the remaining soil. Keep your eye on the new shrub over the coming weeks to check the soil isn't too dry.
If planting several viburnum together (they're great for hedging), be sure to leave enough space in between as they don't like being crowded.
As with all plants give them a bit of TLC in the beginning and they will flourish.
How to grow viburnum in a pot
They love a pot as long as it's a big one. Most varieties will thrive in containers if the pot is large and deep enough but must be fed, watered and re-potted regularly as they will be more needy than garden grown ones.
Also be sure to add some grit to the base of the container so they don't become waterlogged. Once settled in they can be clipped into a smart lollipop shape that's perfect for the porch or for adding something different to your patio gardening ideas.
How to care for viburnum
Be sure to water viburnum regularly during any dry spells or hot summers. You can apply a slow-release fertilizer to viburnums as well if you want to but it isn't necessary.
In autumn they love a mulch with weed-free organic matter. Do this every other year. It will also help the soil to retain moisture. Our guide to mulching is packed with useful tips on how to do this.
How to prune viburnum
While light pruning can be done anytime, it's best to do any major work in late winter (although not if there's a risk of frost) or spring.
Some thoughtful pruning with the best secateurs after they've flowered will help with their general shape, although most will naturally develop their own elegance if you just leave them to get on with it.
Most pruning is done for shaping purposes only so if you prefer a less structured look leave well alone.
If you want to keep the size under control viburnums should be trimmed back by about a third every year. This gives natural-looking results without harming the shrub.
Old or overgrown shrubs may require extra work. Thinning out of woody or unsightly branches can help.
Problems with viburnum
Viburnum beetle can cause leaves to fall off. Although this means the plant looks tatty it usually survives. If you decide to treat it with chemicals the best time is early spring when the larvae first appear. Never spray the shrub when it's in flower.
Viburnum whitefly live on the underside of the leaves and cause mould to appear on top of the leaves. Fortunately it's quite rare. Treat in midsummer when the flies appear, and don't spray the plant when it's in flower.
Blackfly can occasionally affect viburnum too causing stunted growth, curled leaves and mould. You can try chemical controls or for a natural solution encourage more useful insects in your garden like ladybirds to control the blackfly.
10 of the best varieties of viburnum to try
There are so many different types of viburnum to choose from, both in terms of colour and how spectacular the berries are. Here are some of our favourites.
1. Viburnum x bodnantense 'Deben'
This fast growing variety is known for its fragrant flowers. Deciduous and winter flowering, sometimes starting as early as October and continuing until spring, clusters of pink buds open steadily, bursting into heavenly scented white flowers.
2. Viburnum nudum 'Pink Beauty'
Creamy white, early summer flowers are followed by a prolific display of vivid pink berries eventually turning dark blue, each cluster a mixture of colours as they mature. You can see the berries more clearly when the pretty autumn leaves drop.
3. Viburnum plicatum f. tomentosum 'Kilimanjaro Sunrise'
With blushed-white lacecap flowers covering the shrub, followed by scarlet berries turning black and plummy autumn colour this is a great all rounder. It's compact too so good for small garden ideas, plus it's a hero RHS Plant of the Decade.
4. Viburnum sargentii 'Onondaga'
With two seasons of colourful foliage, one in spring then again in autumn, new growth is deep crimson slowly turning purple, with large maple-shaped leaves. In spring the large white lacecap flowerheads burst open from deep red buds.
5. Viburnum tinus 'Eve Price'
A compact and dependable form of this bushy, shade-loving, glossy, small-leaved evergreen with deep pink buds opening to blushed-white flowers through autumn into spring. This is followed by metallic blue berries that eventually turn glossy black.
6. Viburnum opulus 'Notcutt's Variety'
This large, rounded shrub features clusters of white flowers and long lasting translucent red berries. The glossy leaves turn orange and red in autumn too, and this variety grows as tall as it is does wide. The common name for it is guelder rose.
7. Viburnum carlesii 'Aurora'
An invaluable deciduous variety, the trusses of bright red buds open to white-pink flowers that create sparkling clusters in spring. The strong and sweet scent from the pale pink flowers is intoxicating, and the red berries gradually turn glossy black.
8. Viburnum dentatum 'Blue Muffin' ('Christom')
Outstanding for its prolific production of dark blue berries in late summer, these are followed by white flowers in late spring. Unusually neat and bushy in growth, its orange purple autumn foliage colour is an additional attractive feature.
9. Viburnum davidii
Low, spreading, evergreen ground cover with bold glossy foliage, white flowers are followed by brilliant turquoise berries that slowly turn darker. Needs male and female plants to fruit, the best nurseries will sell them separately.
10. Viburnum betulifolium
Add drama to the autumn garden with this stunner. The white flowers of summer are followed by glistening red berries like redcurrants, weighing down the branches with heavy dropping clusters and lasting well into winter.
Where to buy viburnum
There's a huge range to choose from garden centres, specialist growers and online. They're inexpensive as shrubs go and there's one to suit every garden. Use our quicklinks below to head straight to leading suppliers, or scroll down for some of our top picks.
Shop viburnum in the UK
Shop viburnum in the US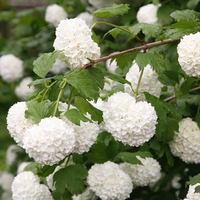 Viburnum opulus 'Roseum' from Waitrose Garden
In May and June this vigorous deciduous shrub is smothered with large, snowball-like clusters of white flowers. With maple-like green leaves that become purple-tinted in autumn it's an excellent ornamental plant for a sunny border.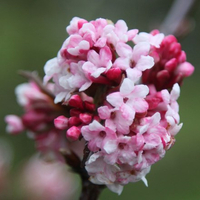 Viburnum x bodnantense 'Dawn' from Crocus
Dense clusters of fragrant, dark pink flowers from November to March. This upright, deciduous shrub is perfect for perfuming winter gardens. To fully appreciate the deliciously scented flowers plant close to a doorway or path in sun or partial shade.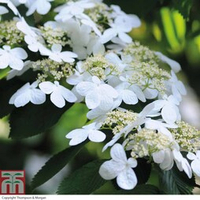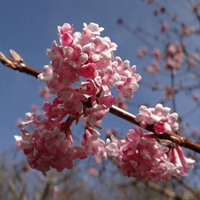 Viburnum bodnantense 'Charles Lamont' from Suttons
A deciduous, upright shrub with attractive foliage that changes from bronze-tinged through green to red during the year. Highly-scented pink flowers are produced from October all the way through to March. Good for planting near to walkways.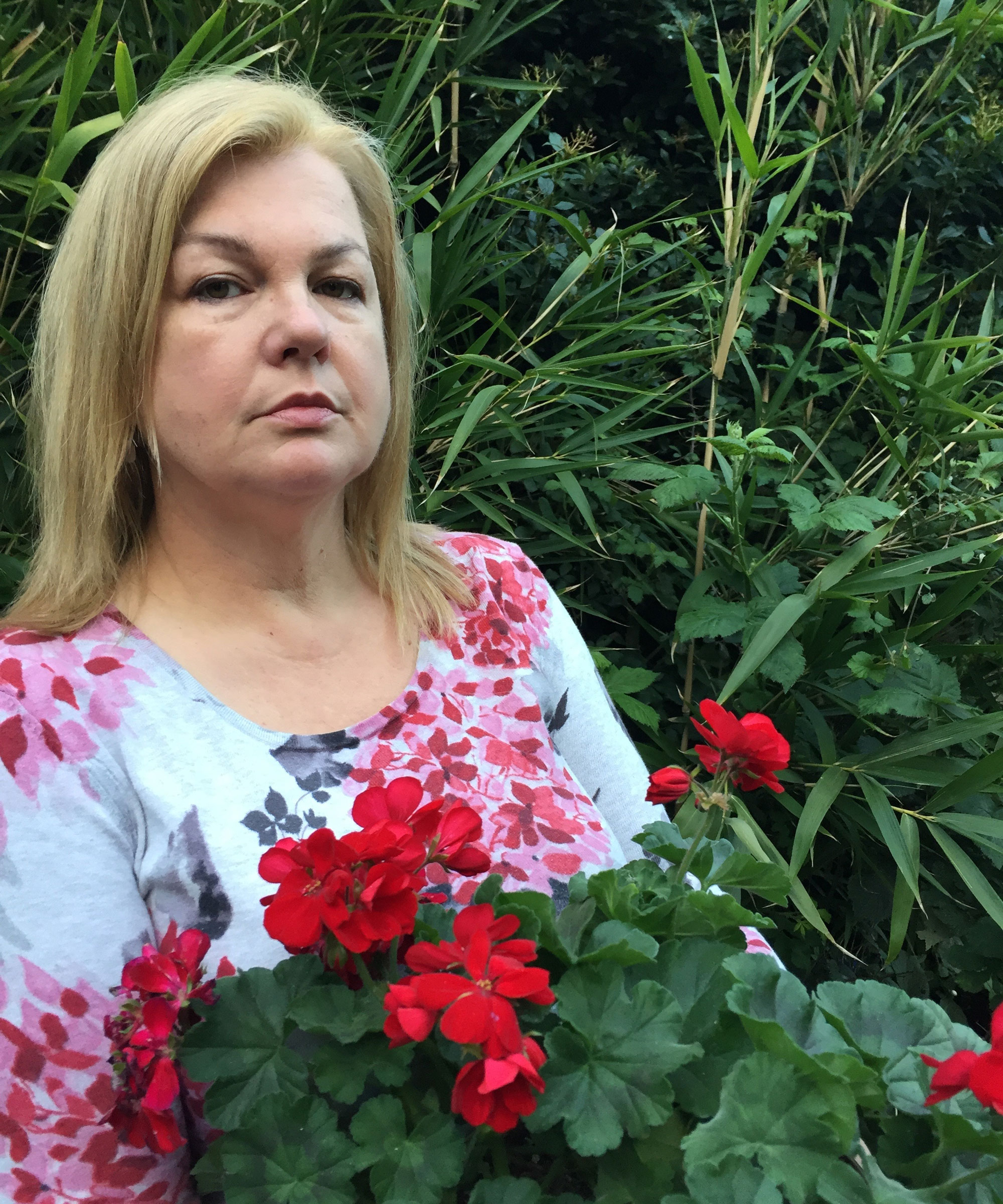 Lifestyle journalist Sarah Wilson has been writing about gardens since 2015. She's written for Gardeningetc.com, Livingetc, Homes & Gardens, Easy Gardens and Modern Gardens magazines. Having studied introductory garden and landscape design, she is currently putting the skills learned to good use in her own space where the dream is establishing a cutting garden.