Gardening expert David Domoney shares clever hack to check a tree is healthy using a penny
David Domoney's coin hack is a shortcut to working out whether your plants and shrubs are fighting fit or could do with some extra TLC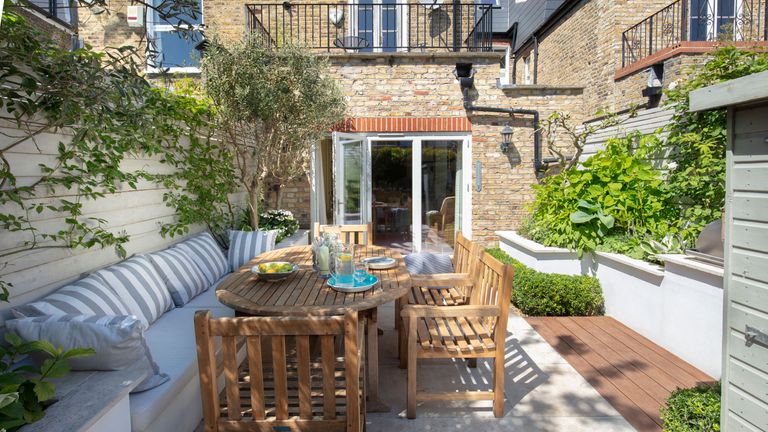 (Image credit: Future / David Giles)
Whether you have an orchard or an extensive shrubbery collection, keeping an eye on the health of your plants and trees can be difficult. However, presenter and horticulturalist David Domoney coin hack is the perfect shortcut to test the health of a plant without reaching for your best hand saw.
David Domoney often shares handy gardening tips on ITV's Love Your Garden and social media. On a segment for the British TV show This Morning, he explained how you could use a coin to scrape a layer of bark off a branch to check the condition of your trees or plants.
'If you're not sure what's dead or what's alive, I'll give you a good tip,' he said. He held up two branches one that is dead and one that was alive.
'Here's what you do. You need one of these. It's an expensive bit of equipment, it costs 2p,' he joked. A penny or quarter will also work for the job as you just need it to scratch off the bark.
After scratching the outside of the bark off, the presenter explained that you could see that the inside of the branch was dry and brown. This indicates that the tree is not healthy, it is tricky if not almost impossible to revive a dying tree, so it is important to address the problem quickly.
On the other branch that David had scratched the bark off, it was green inside. This indicates that the tree or plant is alive and well so you can hold off the tree surgeons for another day. You might even consider investing in another tree, if so take a look at our best trees for small gardens guide.
If you're not sure if your plants could benefit from the penny test, the Royal Horticultural Society (opens in new tab) suggests looking out for these tell-tale signs of poor health - stunted growth, poor leafing up, premature leaf fall, yellow or browning leaves or shedding of branches.
The penny hack can also be used to help when pruning shrubs. This is particularly handy if the plant hasn't come into leaf yet.
Similar to the example above simply scrape a small patch of bark on a branch, if it is brown it is dead and can be cut off. It is green and white inside it is alive and well and should be left alone.
As the News Editor on Gardeningetc, Rebecca covers everything from the common mistake your making when pruning your roses, to handy tips about how to keep your houseplants alive. She has been covering all things gardening for two years across Homes & Gardens and Ideal Home. There isn't a single gardening trend that passes without her knowing about it.
She's currently the proud owner of a thriving container garden on her small city balcony and a jungle of houseplants. Small gardens and container plants are her specialties.
Sponsored by