The RHS Chelsea Flower Show 2021 has been postponed until autumn for the first time in history
The RHS Chelsea Flower Show has been forced to postpone its May event until autumn due to the rising infection rate in the UK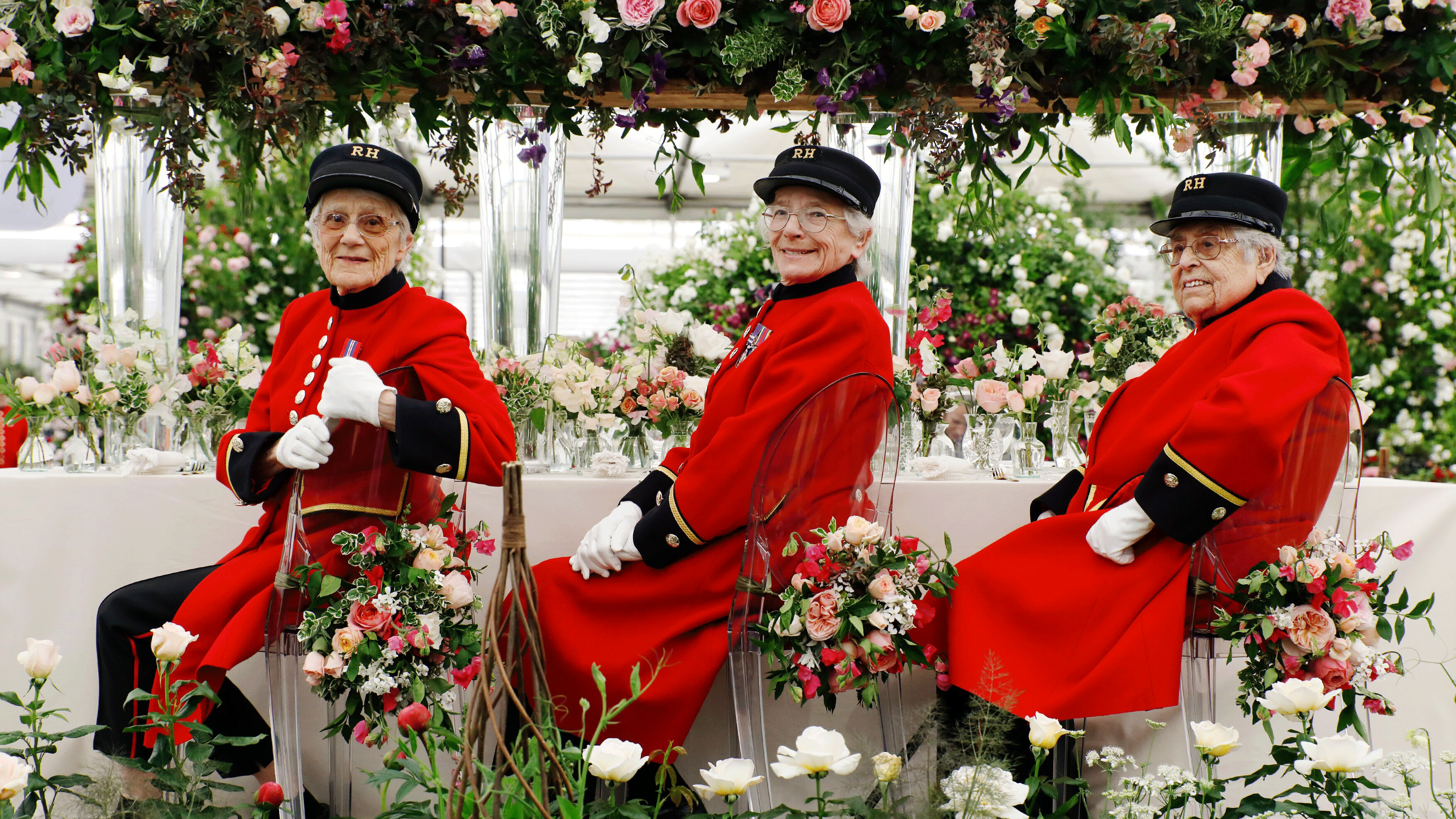 (Image credit: RHS / Luke MacGregor)
The RHS Chelsea Flower Show is usually the highlight of a British spring. However, for the first time in the show's history, it is due to be postponed until autumn.
This morning, The Royal Horticultural Society announced that is is postponing the show for the first time in 108 years due to the worldwide pandemic. Instead of taking place between 18th May and 23rd May, the show has been moved to the 21st of September. However, it will still be hosted in its usual location at The Royal Hospital, Chelsea.
Measures had been put in place to try and ensure that the show could happen safely in May. Organisers planned to reduce the number of visitors and to spread the show over an extra day. However, the current UK Covid infection rate made it impossible to go ahead with these plans.
'In these challenging times we have always followed Government advice and made difficult, responsible decisions with the health and safety of people our key concern,' explains Sue Biggs, RHS Director General in a statement.
'Whilst we are sad to have had to delay RHS Chelsea and are sorry for the disruption this will cause, we are excited that we are still planning to bring the world's best loved gardening event to the nation at a time when more people are gardening more than ever.'
The RHS Director General notes that the autumn dates might not be suitable for everyone, however she is optimistic about the opportunities the new autumn date might bring.
'We know that the autumn dates may not be suitable for everyone, but with our fantastic industry partners we will do everything we can to support them and create a show that will be a moment in history.'
'It will be exciting to see different horticulture and showcase the key autumn gardening season at the world's most famous flower show. We believe many designers and nurseries will look forward to working with different plants that would not be available or at their best in May.'
'Never have so many people gardened in recent times, nor needed the benefits of gardening more, so we will do our utmost to deliver a beautiful, uplifting and different RHS Chelsea safely in September 2021.'
However, if you can't wait until autumn to get your garden design ideas fix, the RHS plans to host another RHS Virtual Chelsea Flower Show online in May. The virtual show took the place of the show last year and was hugely successful, with millions of people across the UK and around the world tuning it.
The RHS has said that it will be in touch with everyone who has already purchased a ticket for the event. The autumn event will follow the same plan as the one for May, including lasting for six days instead of five, with a reduced number of visitors.
The RHS shows in Hampton Court and Tatton Park are still planned to go ahead in July. However, keep an eye on the RHS website (opens in new tab) for any changes.
Read more:
As the News Editor on Gardeningetc, Rebecca covers everything from the common mistake your making when pruning your roses, to handy tips about how to keep your houseplants alive. She has been covering all things gardening for two years across Homes & Gardens and Ideal Home. There isn't a single gardening trend that passes without her knowing about it.
She's currently the proud owner of a thriving container garden on her small city balcony and a jungle of houseplants. Small gardens and container plants are her specialties.
Sponsored by