Christmas pizza recipe: try this festive twist on a classic
Try topping your Christmas pizza recipe with pigs in blankets and tangy cranberry sauce for the ultimate flavour combo this festive season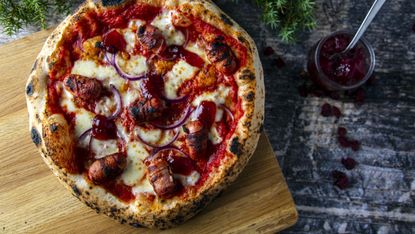 (Image credit: Future)
Looking for a Christmas pizza recipe to try out in your pizza oven during the festive season? Try topping your classic pizza with pigs in blankets and a tangy-sweet cranberry sauce for the ultimate flavour combination. These mini bacon-wrapped sausages work like a dream in a mozzarella and cranberry mix up that feels both comfortingly familiar because of the connotations of Christmas dinner but at the same time very new and different. We can't believe no one thought of this idea before!
There's a definite chill in the air but cooking outside remains one of our favourite things to do, especially at the weekend and if we've got our thermals on. With one of the best pizza ovens you can whizz up authentic wood-fired pizza like this one every time and the best thing is it takes just minutes. Read on to find out how to make this delicious seasonal recipe, which makes four 12 inch pizzas.
With thanks to the team at Ooni for sharing this delicious recipe with us
Christmas pizza recipe with pigs in blankets and cranberry sauce
Ingredients for the classic pizza dough:
380ml cold water
4 tsp salt
20g fresh yeast (or 9g active dried yeast or 7g instant dried yeast)
600g '00' flour, plus extra for dusting
Ingredients for the pigs in blankets and cranberry sauce topping:
20 tbsp classic pizza sauce
20-30 mini pigs in blankets
320g fresh mozzarella
2 small red onions, thinly sliced
12-16 tsp cranberry sauce
Pinch crushed black pepper
Method:
1. Prepare your pizza dough ahead of time. Place two-thirds of the water in a large bowl. In a saucepan or microwave, bring the remaining water to the boil, then add it to the cold water in the bowl. This creates the correct temperature for activating yeast. Whisk the salt and yeast into the warm water.
2. Put the flour in a large bowl and pour in the yeast mixture. Stir with a wooden spoon until a dough starts to form. Continue mixing by hand until the pizza dough comes together in a ball. Turn it onto a lightly floured surface and knead for about 10 minutes, until it is firm and stretchy. Return the dough to the bowl. Cover with cling film and leave to rise in a warm place for about 2 hours or until doubled in size.
3. Divide the dough into 4 equal pieces. Place each piece of dough in a separate bowl or tray, cover with cling film and leave to rise for another 30-60 minutes, or until doubled in size.
4. Place each ball of dough on a lightly floured surface, flour your hands and use your fingertips to press the dough into a small, flat disc. Working from the centre, push the dough outwards while spreading your fingers, making the disc slightly bigger. Pick up the pizza dough and gently pinch it around the edge, allowing gravity to pull it downwards into a 12-inch circle. Take care when doing this as you don't want it to tear. Repeat this process with the remaining dough.
5. Once the pizza dough is fully stretched, lightly flour your pizza peel (a tool for sliding pizzas in to the oven) and lay the base on it. If at this point you see any small holes in the dough, gently pinch them back together.
6. Preheat you pizza oven at 932°F (500°C). You can use a special thermometer to accurately check the temperature inside the oven.
7. Spread an even layer of pizza sauce over the base. Add the cheese, sausages and onions, dividing equally between the pizzas. Drizzle over some of the cranberry sauce.
8. Slide the peel into the oven and bake, rotating the pizza regularly. Once done, remove the pizza from the oven, season with black pepper, and spoon over more cranberry sauce if desired.
9. Cut the pizza into slices and serve right away, then repeat three more times.
Our top-rated pizza ovens
Love the idea of a cooking pizzas alfresco this festive season? Check out our top pizza ovens below for info on where to buy them at today's best prices.
Read more: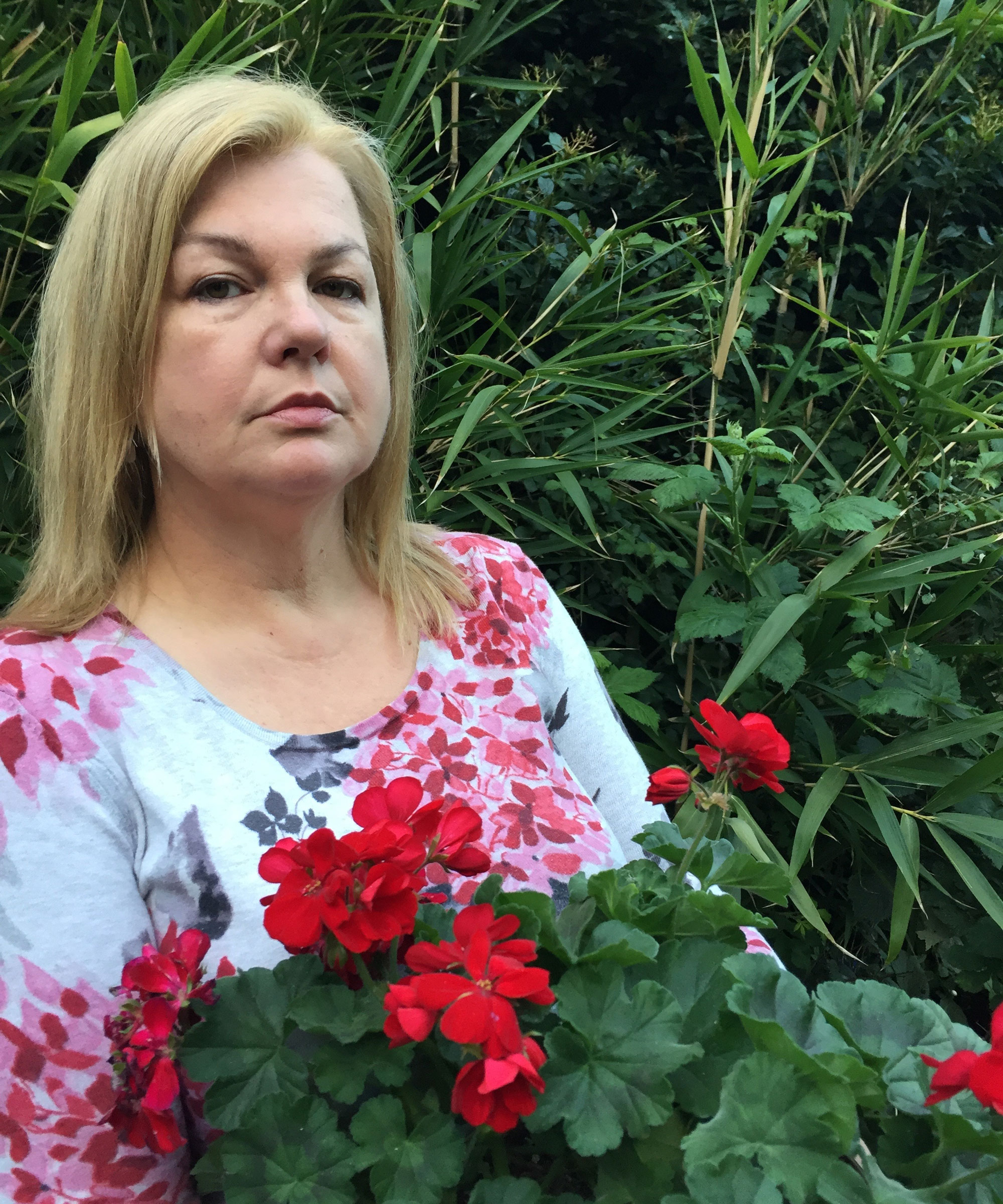 Lifestyle journalist Sarah Wilson has been writing about gardens since 2015. She's written for Gardeningetc.com, Livingetc, Homes & Gardens, Easy Gardens and Modern Gardens magazines. Having studied introductory garden and landscape design, she is currently putting the skills learned to good use in her own space where the dream is establishing a cutting garden.