How to create a herb garden: plant and grow your own herbs
Learn how to create a herb garden and have a ready supply of herbs to scatter over salads, snip into a cocktail, add to a barbecue marinade, or simply enjoy their colours and scent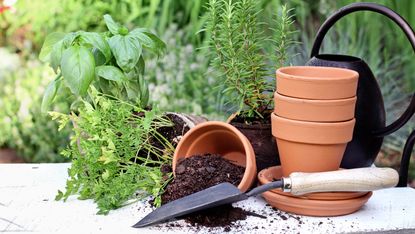 (Image credit: Getty)
A herb garden is a brilliant addition to any outdoor space. The plants look good, taste amazing and provide fragrant foliage and flowers. Bees love them, and many herbs have properties which are proven to boost our sense of wellbeing. The definition of a herb is a plant with seeds or leaves that can be used for flavouring, food, medicines or perfume. Introduce some to your own plot and you'll never want to buy them from a supermarket again!
Read on for expert tips on how to grow a herb garden, then head to our garden ideas gallery for more garden inspiration. Plus, you'll find more grow your own ideas at our dedicated hub.
Which herbs should I choose for a herb garden?
Make a list of the kitchen herbs that you often use, such as sage, basil, chives, mint and rosemary. Herbs are inexpensive to grow, so why not experiment with a few new ones too? Try Mrs Burns' Lemon Basil or some Chocolate Mint for a delicious and different taste.
Herbs can be annuals, which means you enjoy them just for one season, or perennials, which grow back every year.
WHERE AND WHEN TO PLANT
Perennials such as oregano, thyme, sage, mint, rosemary and chives are slower growing, and last for years, so it's worth giving them a permanent home in the ground, whereas basil, coriander and dill are faster growing annuals which work well in pots or raised beds. The best time to plant herbs is between March and August.
To make a herb garden in a border, choose a sunny, sheltered spot with well-drained soil. Dig it over and add some well-rotted manure. If the soil is heavy clay, include coarse grit for extra drainage.
Decide on the layout of your herb garden, thinking about how the plants will look side by side. If you are using plug plants, arrange them on the soil before digging a hole. Carefully check the plant instructions on the pot to make sure they have sufficient space to grow. Some herbs, including mint, sage and horse radish, are fast-spreaders. For seed sowing, mark out some lines with string attached to canes, and label the rows.
Sow hardy annual seeds such as coriander, dill, and chamomile directly into the soil. If you scatter them at 3-4 week intervals, it ensures a regular supply through the growing season. Alternatively, germinate the seeds on window ledges or in a greenhouse, and plant out when frost risks have passed in early to mid- May.
If you don't have room for a separate herb area, include some in mixed borders, or plant in a small raised bed.
Some herbs, such as rosemary, are tricky to grow from seed. Instead, take cuttings from existing plants. It's an easy and cost-effective alternative.
GROWING HERBS IN POTS
Some herbs are better suited to growing in containers than in the ground. Go for the largest pot you can find with drainage holes. Fill a quarter with gravel, topped up with multi-purpose compost. Remove herbs from their pots and tease out the roots. If you are putting more than one plant in the same pot, leave 15cm between them. Add a few slow release fertiliser pellets to each pot and water with a full can.
It's fine to combine different herbs in the same pot, but they must share the same growing needs. Thyme and rosemary, or sage and thyme are perfect partners, as they are both sun-lovers which can tolerate dry conditions. Rocket, chervil, chives and parsley require a shadier position and more water.
Caring for herbs
Watering
Herbs in pots should be kept moist, but not saturated. Water in the morning if possible and aim at the compost, not the leaves, as this may cause mildew.
For herbs in the ground, water when soil feels dry to the touch. Herbs which prefer to be kept moist (never soggy) are basil, mint, dill, rocket and chives.
Feeding
Feed herbs with a regular dose of general-purpose liquid fertiliser. This helps to keep them green and leafy.
Pests
Aphids tend to leave herbs alone, partly because of the strong smell of the essential oils they contain. Occasionally, you may find greenfly or blackfly clustered at the top of soft herbs, such as chamomile. Remove these with your fingers, or spray with a mix of mild washing up liquid and water. Avoid using pesticides on edible plants.
HOW TO HARVEST HERBS
Cut herbs carefully and they will grow back more strongly. Only remove a third of the foliage at any one time, and take leaves from the outside of the plant, leaving the new ones in the centre. Evergreen herbs such as rosemary, sage and thyme can be picked all year round, but they will only sprout new growth in spring and summer.
PRESERVE YOUR HERBS
Capture the taste of summer by saving herbs to enjoy in the colder months, when they struggle to grow outside.
Herbs with woody stems such as thyme and rosemary can be dried. Cut them on a sunny, dry morning before the essential oils evaporate. Remove shrivelled leaves and bind the stalks together with twine. Hang somewhere warm, such as an airing cupboard or utility room, for up to four weeks. Transfer to a screw top jar or an airtight tin.
Soft, leafy herbs including parsley, lemon balm and tarragon are good to freeze. Pick the leaves, and pop into ice cube trays. Fill each compartment about three quarters full, then top up with water. Label before freezing.
Read more: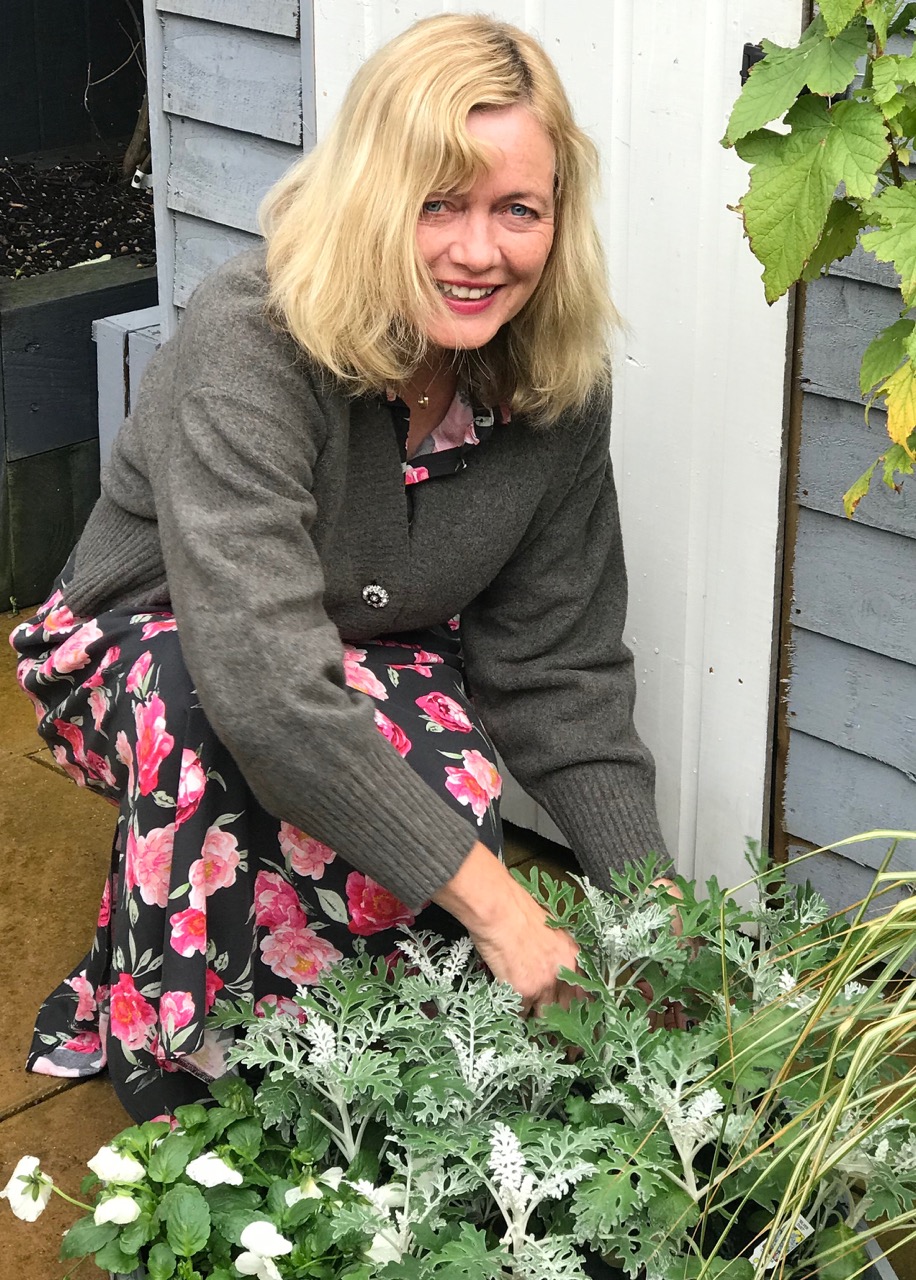 An experienced freelance journalist, editor and columnist writing for national magazines and websites, Fiona now specialises in gardens. She enjoys finding and writing about all kinds, from the tiniest town plots to impressively designed ones in grand country houses.