How to grow bottlebrush: give your garden an exotic touch with these low-maintenance plants
Learn how to grow bottlebrush and add a dash of vibrant tropical colour to your garden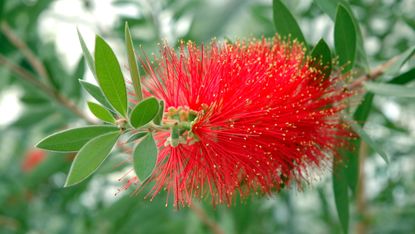 (Image credit: Future)
If you've never thought about learning how to grow bottlebrush, you might want to reconsider. With their vibrant spiky flowers, exotic bottlebrush (also known as Callistemon) are instantly recognisable.
They add a striking modern touch to your summer garden and the flowerheads inject a bold splash of colour to your planting that lasts for months. As well as the more common red varieties they also come in shades of hot pink and lemon yellow. So if you love exotic blooms and like to create a tropical vibe in your outdoor space this one is a must!
Keep reading for top tips on how to grow them, then head over to our guide to garden borders for more advice on choosing your planting scheme.
What climates are suitable for growing bottlebrush?
As you might guess from looking at their dramatic crimson blooms bottlebrush is not native to the UK. As they originate from Australia they do well anywhere that benefits from a hot and tropical climate. They also make striking conservatory or greenhouse plants, and thrive in containers.
In colder climates such as the UK, they will thrive in some areas but they're not hardy outdoors in all parts of the country. They will flourish in more favoured locations such as the south west of England and other coastal areas, as well as in sheltered spots in urban gardens.
Where to buy bottlebrush
Although you can buy bottlebrush seeds, you'll typically buy bottlebrush as a potted plant that can be planted straight in a container on your patio or out in the garden in a border. Check the quicklinks to key suppliers below, or scroll on to see our top picks.
Where to plant bottlebrush
Planted outdoors, bottlebrush is more comfortable in mixed borders, particularly if associated with other Australian (as well as Mediterranean) plants with drought tolerant foliage. These include salvia, hebe and rosemary. You can find out how to grow rosemary in our guide.
They also look good with other flamboyant tropical varieties such as yucca, palms and Chinese rice paper plants. But bottlebrush are not a natural fit with cottage-style planting, where they look out of place.
They need a sunny, sheltered position away from cold winds. A border with a south- or south-west facing wall is ideal, as are courtyard gardens and city gardens, patios and conservatories. The smaller varieties do well in containers too.
How to grow bottlebrush
Generally unfussy when it comes to soil, bottlebrush tolerates poor sandy conditions, but does not thrive in shallow, chalky soils unless plenty of organic matter is dug in. They will tolerate drought as long as it is not too prolonged.
Once established they do not need any special attention and are generally problem-free. Our kind of plant!
When to prune bottlebrush
Lightly prune just after the bush has finished flowering to keep them under control, cutting just behind the spent flowerhead. Most bottlebrush do not take kindly to being hard-pruned, although C citrinus 'Splendens' can be cut more severely if needed, and this is also best attempted immediately after flowering.
5 VARIETIES OF BOTTLEBRUSH TO LOOK OUT FOR
Take a look at these great varieties and give them a try in your garden.
1. Callistemon citrinus 'Splendens'
One of the more popular varieties of bottlebrush, 'Splendens' is a medium-sized evergreen with slender arching branches and bright crimson flower spikes that grow to 15cm. It will reach a height of between 4-8 metres and a spread of 2.5-4 metres over a 10-20 year period.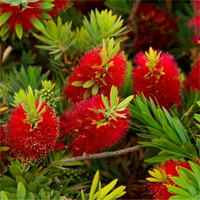 2. Callistemon citrinus 'Mauve Mist'
A spreading, evergreen shrub with small mid-green tapering leaves, this one doesn't grow as tall as some bottlebrush varieties. The more unusual but very pretty mauve-pink flowerheads are produced in 10cm long spikes in summer. It will reach a height and spread of 2.5-4 metres over a 5-10 year period.
3. Callistemon rigidus
Also known as stiff bottlebrush, this variety has narrow dark green leaves that are around 15cm long, and bright deep red 10cm flower spikes in summer. One of the smaller types of bottlebrush bush, this reaches a height and spread of between 1.5 and 2.5 metres in a ten to twenty year period.
4. Callistemon viminalis 'Hot Pink'
We all like to grow something a bit different, and this plant is a real beauty. It loves a sheltered corner and is early to flower, with frothy blooms in a warm shade of pink which attract plenty of bees and butterflies. It grows to a height of 1.5 metres and spread of 1 metre so is a good choice for small gardens.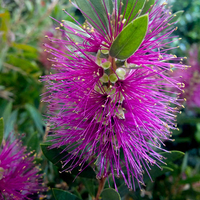 5. Callistemon pallidus
Finally, something a little different. This lemon bottlebrush is an erect or spreading evergreen shrub with slender branches. The young shoots are silvery or red and covered in silky hairs, and the cream or pale yellow flowers appear from late spring to midsummer. It's a taller variety and grows to a height and spread of 2.5-4 metres in ten to twenty years.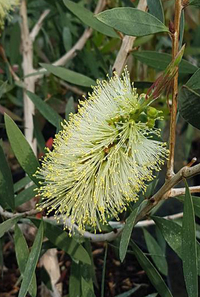 Read more: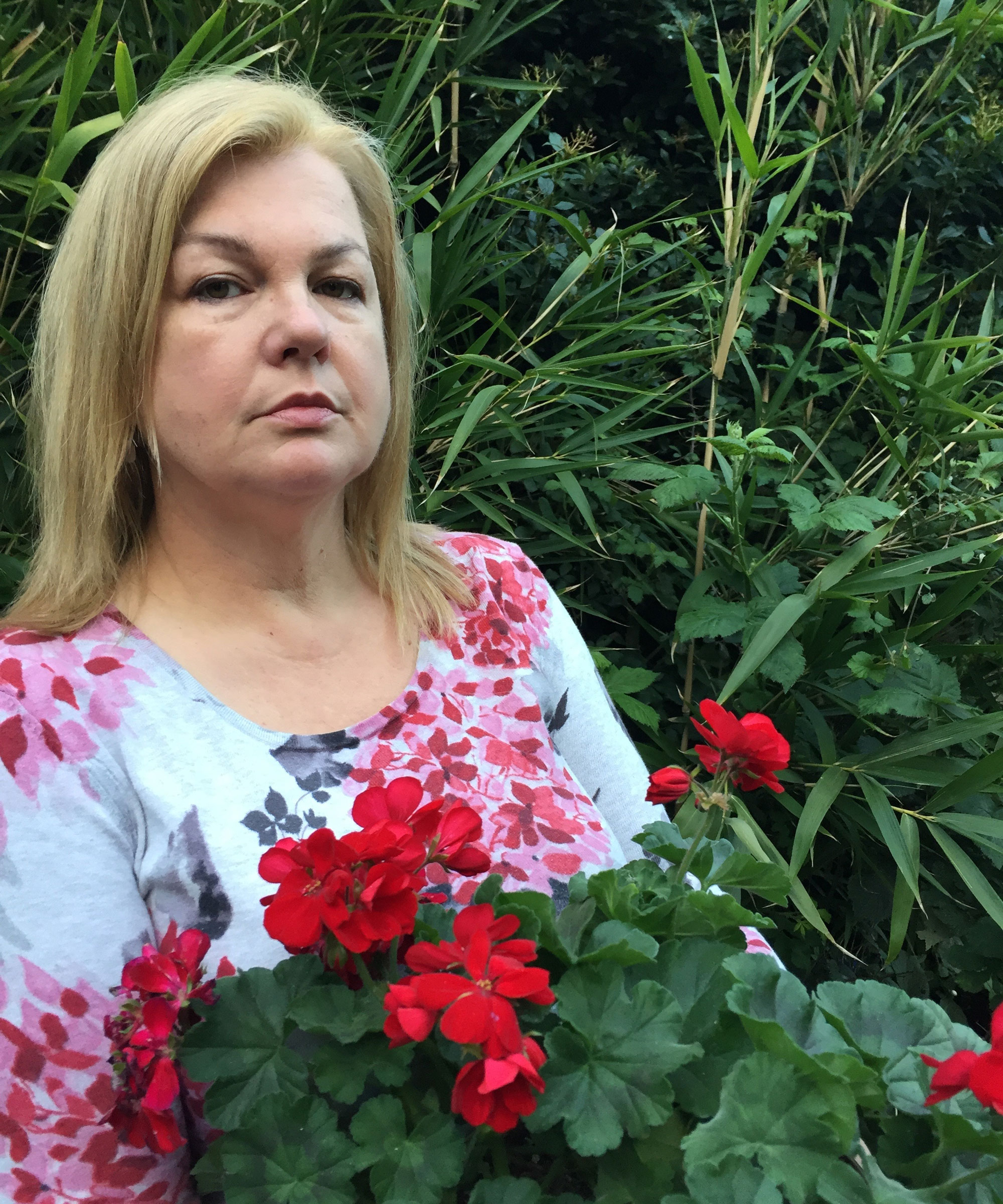 Lifestyle journalist Sarah Wilson has been writing about gardens since 2015. She's written for Gardeningetc.com, Livingetc, Homes & Gardens, Easy Gardens and Modern Gardens magazines. Having studied introductory garden and landscape design, she is currently putting the skills learned to good use in her own space where the dream is establishing a cutting garden.