How to grow ferns for low maintenance greenery
Learn how to grow ferns and add lush greenery to any garden. They're easy to look after and look good all year round too. Here's what you need to know...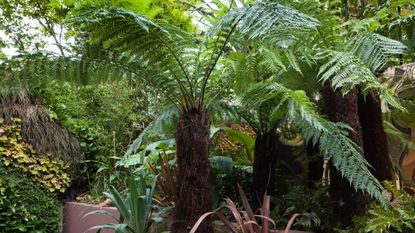 (Image credit: Alamy)
Once you know how to grow ferns, you'll have plenty of options for adding greenery to your garden. Ferns are so easy to grow too. They come in an amazing range of textures, colours, sizes and shapes. As well as British native ferns that are ideal for planting in drifts in shady corners, tall tree ferns with their arching fronds are good to create a tropical mood in a sheltered spot such as a patio or courtyard. Whether fine and feathery or lush and exotic, the intricate foliage will transform a space into a leafy paradise, at the same time adding both texture and structure to your planting.
In the perennial plant category, ferns return year after year. In fact some are evergreen and keep their foliage all year round. The leaves comes in a range of other colours besides green, and can be tinged with purple, pink, silver or bronze. They're tough plants too and can be kept outdoors all year round but always check the label. Tree ferns aren't hardy though, so will need a protective jacket. Read on for our top tips, then head to our guide to buying plants online and get your ferns delivered direct to your door.
When to plant ferns
It's best to plant ferns in spring or autumn. They prefer things cool and shady so this gives them time to get established before the more extreme temperatures of summer or winter set in. They can thrive in a sunny spot as long as you keep them well watered. If you're planting them in spring try mixing in blooms such as wood anemones, snowdrops, cyclamen and hellebores as these make excellent planting partners.
Different types of fern
Shapely and structured
Add drama to the garden with shuttlecock and hart's tongue ferns. These look good in contemporary schemes if you plant them in geometric blocks or combine them with lacy-frond ferns to create a textured tapestry of green.
Ground hugging
The maidenhair spleenwort fern is perfect for squeezing into the nooks and crannies of dry stone walls. They can be arranged in such a way that they create an effect like modern wall art.
Hardy and evergreen
There are many types of hardy fern that range from the architectural ones with arching foliage to groundcover, as well as a range of leaf shapes and textures. Soft shield ferns are particularly good for giving winter interest. They look magical when their frost-tipped fronds shine in the winter sun.
Indoor ferns
The smaller varieties are a good choice for house plant fanatics as most will thrive in pots in the house as long as you position them in a cool spot that's out of direct sunlight. Choose a Boston fern, bird's nest fern or feathery maidenhair fern for brilliant indoor greenery. Some types are a good choice for terrarium or bottle gardens too.
How to grow ferns
Plant ferns in the garden in dappled shade or in a spot that receives early morning sun. They tend to prefer slightly acidic soils and those rich in organic matter, which will hold on to moisture at their roots. They are easy to plant and should settle into their space fast as long as it's well drained. You can plant them in containers too. Use a good peat-free multipurpose compost with some horticultural grit mixed in for drainage.
How to care for ferns
Ferns generally require very little maintenance throughout the year, but will continue to look good if yellowing deciduous fronds are removed in late autumn and older fronds on evergreen varieties are removed in late winter or early spring to make room for new growth. Water them regularly until they become established. The soil should be moist not sodden. After that watering is only usually required during hot spells, except for ferns in containers which can dry out more quickly as well as those planted beneath trees as the soil tends to be drier.
Problems to look out for
A low-maintenance option once established, ferns should thrive as long as they are in the right spot and not allowed to sit in water-logged soil. Slugs and snails may have a nibble at the young fronds as they unfurl, so use organic pest control if this is an issue. Tree ferns need damp humid conditions and will not survive if they become too dry so water the trunk regularly in hot weather. They will also benefit from a liquid feed once a month.
Beautiful ferns for your garden
Want to try growing ferns in your garden? Here are some of our favourites...
Maidenhair spleenwort ferns
Attractive maidenhair spleenwort ferns (not to be confused with the maidenhair houseplant variety) love to take a hold in cracks and crevices and are ideal to create a modern living wall. This miniature variety of lime green trailing fern looks lush all year round as they're evergreen. Here they are partnered with pointy-leafed hart's tongue ferns, which are also super hardy, evergreen and love spreading themselves around on a wall.
Shuttlecock ferns
The fantastic feathery foliage of shuttlecock ferns unfurls from tight whorls to add some structured planting to your beds and borders. The lime green leaves fan out like a plume and that's why it's also known as the ostrich fern. It will do well in a shady spot and will eventually grow to around a metre in height to add some fine lacy detail to your planting.
Tree ferns
Ferns come supersize too. We love the contemporary look that tree ferns add to a modern garden. Dicksonia antartica is one of the hardier varieties with arching filigree fronds for a touch of the tropical. It will grow to around 4 metres tall and does best in a partly shaded spot. It needs a bit of TLC if temperatures drop, so use a horticultural fleece to see it through cold snaps.
Japanese tassel ferns
The finely divided foliage of these evergreen ferns is covered in golden hairs as they unfurl. They work well in garden borders or pots, mixed in with some other varieties such as hart's tongue ferns. They are hardy too so won't be bothered by cold winters.
More plant advice: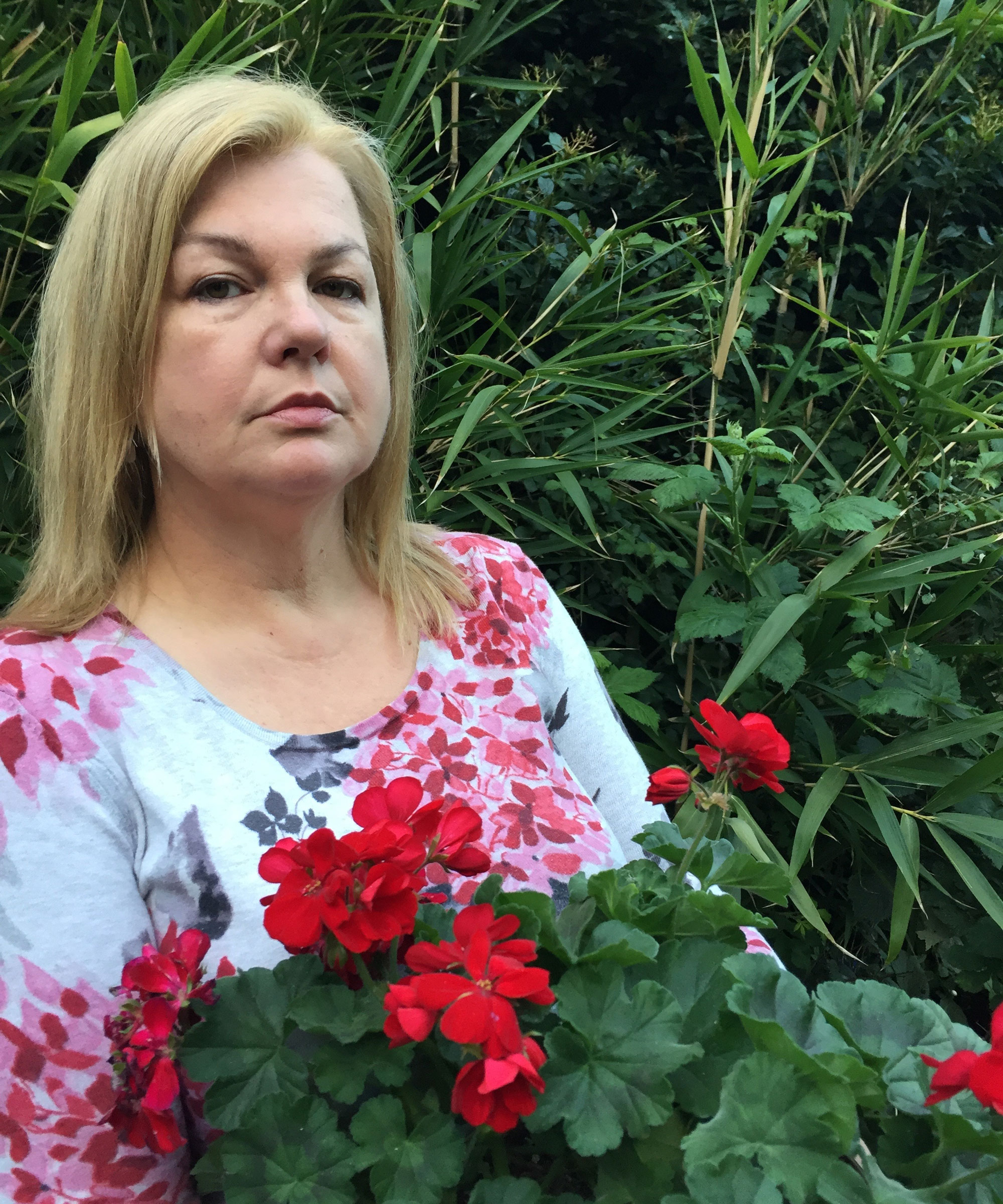 Lifestyle journalist Sarah Wilson has been writing about gardens since 2015. She's written for Gardeningetc.com, Livingetc, Homes & Gardens, Easy Gardens and Modern Gardens magazines. Having studied introductory garden and landscape design, she is currently putting the skills learned to good use in her own space where the dream is establishing a cutting garden.