How to grow camellias and pack your winter garden with gorgeous blooms
Follow our advice on how to grow camellias and you'll have the ideal addition to your garden in the colder months. Here's what you need to know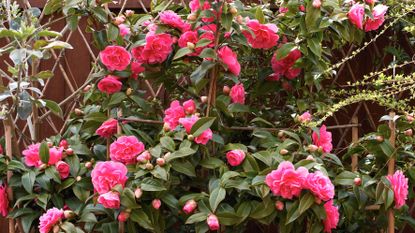 (Image credit: Alamy)
Who wouldn't want to know how to grow camellias? The bright, colourful blooms will spring to life when there is precious little else in flower, bringing a splash of joy to any garden in winter. These evergreen shrubs, with bright glossy green foliage are bold and elegant; and what's more, they love a shady spot.
We love them because they are hardy enough to be very happy outdoors in a cool climate. Flower buds may need temporary protection during periods of extreme cold and frost, but generally camellias are relatively trouble-free, with few pest and disease problems.
They come in a variety of sizes, but are generally slow growing, don't need much pruning and only occasional feeding. And for a plant that is relatively low maintenance, the rewards are very high.
For camellia success the two things you have to get right are the aspect and the soil. They prefer shade, but will suit most locations apart from east-facing, as early morning sun can harm the flowers. And they need acid soil to grow successfully in the ground, although most will perform just as well in pots. Keep reading for our expert tips on growing colourful blooms, then head over to our best plants for winter colour for more ways to add interest to your garden during the colder months.
WHEN TO PLANT CAMELLIAS
If you don't already have a camellia in your garden, autumn is the best time to plant one. Choose a shrub with plenty of buds forming and you should get a good display in your first season.
Plant in lime-free soil improved with humus. Never plant a camellia in a situation where the plants receive the early morning sun in spring as a quick thaw will cause buds and flowers to drop off.
HOW TO GROW CAMELLIAS
The main thing to remember is this: they don't like limey soil. If you're not sure about your soil type then read our guide to soil types to help. If your soil is slightly acidic then you don't need to worry: you can treat them like any other evergreen shrubs. If not scroll on to the next section for how to grow them in containers.
If your soil is good for camellias then choose a site that's shaded by overhanging deciduous trees, but plant well away from the trunks to avoid root competition. Moist – but not soggy – soil is best. If shade from trees is not available, choose a north-facing site. Alternatively, if you can be sure to water regularly in summer, plant on a south- or west-facing wall, where plants will flower even more prolifically.
HOW TO GROW CAMELLIAS IN POTS
Camellias are ideal plants for large containers as they adapt well to container life; also, in areas with limy soil, it's easy to provide the growing medium that suits them best.
Choose a bagged ericaceous compost from the garden centre and plant in spring or autumn. Set trailing plants such as ivies or vincas around the edge, along with clumps of dwarf bulbs. As your camellia grows and spreads, these other plants may eventually be squeezed out.
Watering is crucial; ensure roots never dry out by drenching with rainwater whenever necessary. Drought at flowering time will cause bud drop; drought in summer leads to poor growth and poor bud formation.
Some gardeners site the camellia tub in a prominent position for flowering, then move it elsewhere for summer – just don't forget to water. You can also move the container into the conservatory for flowering, then back outside after.
HOW TO CARE FOR CAMELLIAS
The brighter and sunnier the situation, the more watering your camellia is likely to need in the drier months. Conserve moisture by mulching with weed-free organic matter in autumn. If irrigating with tap water, be sure that it's soft (lime-free); hard water may be too limey. Rainwater is best, and watering camellias is the ideal use for water in your water butt.
In poor soil, an annual rhododendron fertiliser feed in spring will help keep plants growing and flowering well. Little pruning is required, although occasional snips to improve the overall shape are sometimes necessary.
Camellia growing mistakes to look out for
Camellias are generally easy to grow, but they can be prone to some issues, such as yellowing leaves. We've rounded up the key camellia problems to look out for and tips on how to avoid them in our dedicated guide.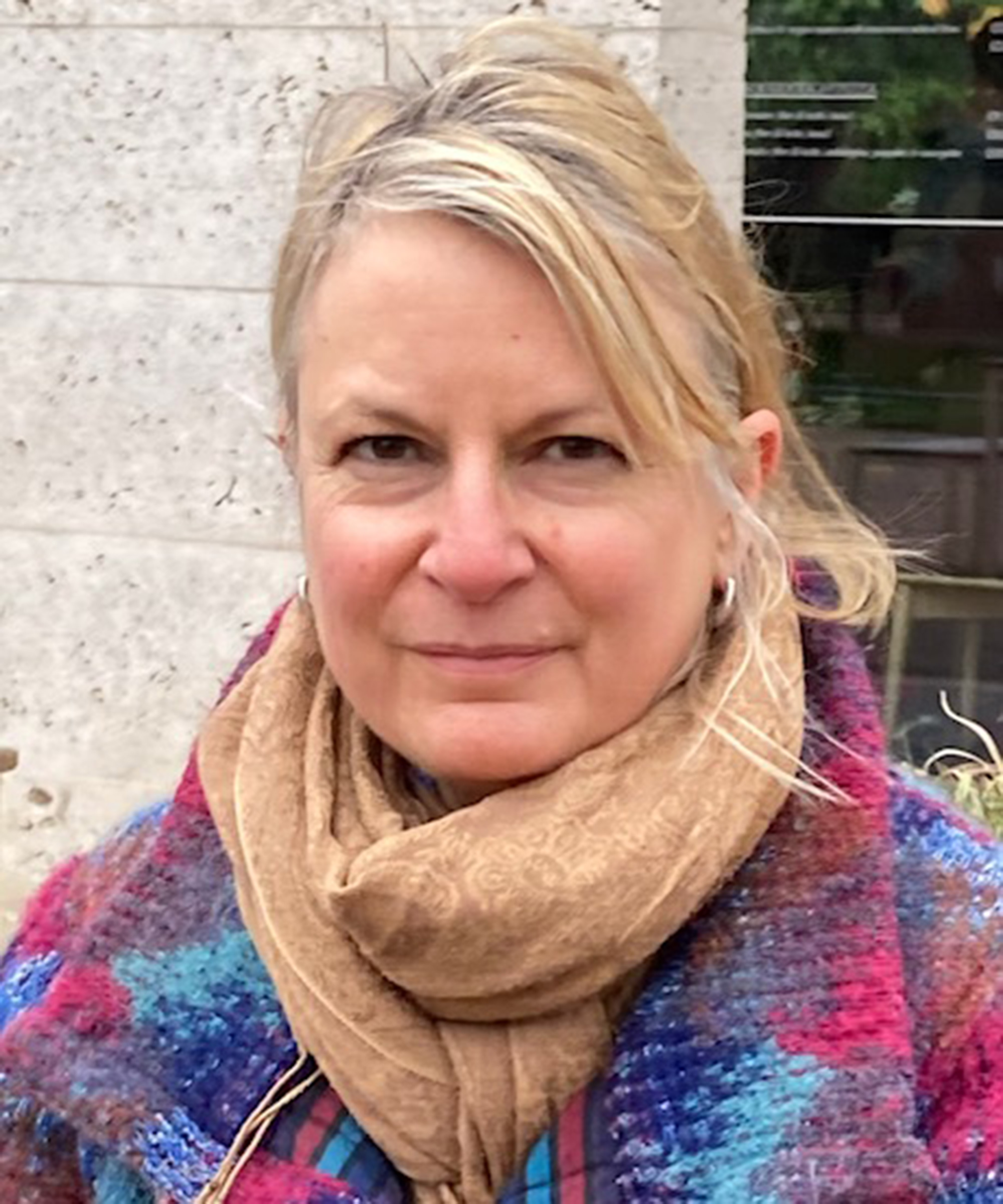 In her years of gardening, Camilla has designed planting schemes for gardens large and small in and around London, written about plants and how to grow them, and worked on BBC gardening TV shows. She's passionate about sharing tips, advice and the joy of plants in this great community of gardeners that we're all part of, and she now also works as a therapeutic horticulturist, teaching growing for wellbeing and mental health. Her unfulfilled ambition is to crack the ultimate dog-friendly garden - she thinks getting it right depends more on the dog than the plants...