How to grow hardy geraniums: they'll keep you in beautiful blooms for years to come
Once you find out how to grow hardy geraniums, you'll discover just how great these are for everything from filling gaps in flowerbeds to creating stunning pots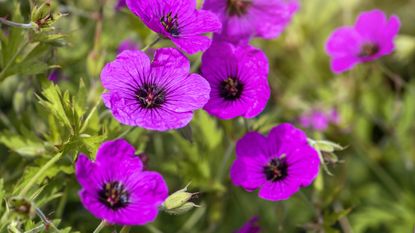 (Image credit: Getty)
Want to know how to grow hardy geraniums? Whether you're looking for a way to boost the interest and provide ground cover for your flowerbeds, or add colour to your pots, hardy geraniums are a versatile and easy-to-care-for option. The real beauty of this flowering perennial, however, is that there is a variety for every occasion and every style of garden.
Read on for our top tips, then check out our guide to where to buy plants online if you're looking to add some new plants to your garden collection.
Where to plant geraniums
Classic country borders
Mix hardy geraniums with other classic, cottage-style plants to give that classic mounds-of-colour feel.
Add some impact
Line a path or fill a bed beside a seating area with the same flower for a more modern look. Go for self-seeding varieties, such as those of Geranium pratense, and your beds will always be full of blooms.
In raised beds
Mound-forming or creeping varieties will soften edges and go well with alpines.
In pots and baskets
Geraniums make the perfect pop of colour with evergreen grasses or foliage. They look especially good with terracotta pots or with dark willow baskets for a more country-garden feel.
Natural wonder
Bees are outstanding pollinators and are necessary to the health of your garden (and our world as a whole). They also love hardy geraniums. The long-lasting purple Geranium 'Rozanne' flowers throughout the bee season, so it's a perfect choice.
How to grow hardy geraniums
You can buy hardy geraniums as bare root or potted plants, and they can be planted out in the garden throughout the year. Bare root plants will be a cheaper option to buy, but do bear in mind that you'll need to plant them in a pot at home for a few weeks to encourage growth, before you can transfer them to the garden.
Hardy geraniums will prefer moist but well-drained soil that enjoys full sun or part shade, but they can still thrive in shady parts of the garden. As they're low maintenance, you won't need to water them too often – as a general rule, it's best to only water the plants if the soil becomes very dry. If they're in pots or planted in full sun, they might require slightly more watering.
How to care for geraniums
Many geraniums will give you a second flush of flowers if you cut them back, ensuring that you've clipped off all dead flowers in May or June. The exception is mound forming, small-leaf varieties, which should be left alone to ensure they flower continuously.
One of the great things about hardy geraniums is how easy it is to get more! Self-seeded seedlings just need digging up and popping in a pot with compost till they're ready to replant. If your plant is getting a bit big or old, hardy geraniums are robust enough to dig up and split with a shovel. Simply remove dead or old stalks and replant the separate pieces where you want them.
Adding compost or manure to the plants annually will encourage further growth and ensure beautiful blooms the following year.
Problems to look out for with geraniums
Hardy geraniums are surprisingly easy to care for – once planted you can generally leave them to it! Slugs, snails and other insects will typically make a beeline for other plants rather than attacking hardy geraniums, making them a great low-maintenance choice for any garden.
Clever combos
Geraniums fill pretty much any gap but here are some ideas for plant combinations you'll love:
Colour contrast: roses
The dark foliage of Geranium pratense 'Dark Reiter' works well as it blooms just before roses. Or try 'Orion', a sterile deep-blue variety.
Ground cover combo: dianthus
Compact hardy geraniums such as the Cinereum group mix well with smaller dianthus, rock roses and other mat-forming alpines. Ideal for pots and rockeries.
Late-summer dazzlers: purple and flame shades
'Rozanne' (see below) deserves a spot in any late summer border. The blue flowers combine well with asters of any colour, orange heleniums (such as 'Moerheim Beauty') or red crocosmias.
Shady woodland: ferns
For covering spots under trees, spring-flowering hardy geraniums go well with hardy ferns, hellebores and spring bulbs.
Gorgeous hardy geraniums to try in your garden
We've chosen some of our favourite geraniums so you can give them a go in your own garden. Take your pick from these top choices.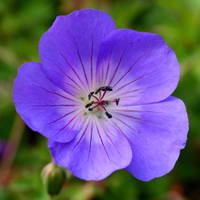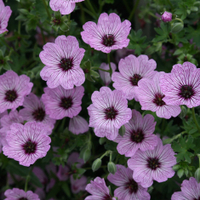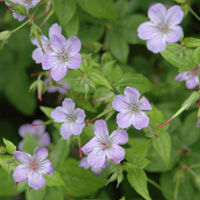 Geranium nodosum at Waitrose Garden
Loving shade and dry conditions, this lilac variety is great for spots beneath trees and shrubs. Flowers from May until August. Height 50cm; spread: 50cm.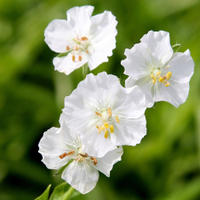 Equally happy in damp or dry conditions, this is the perfect shade dweller as the white flowers, appearing in May and June, really light up dark corners. Height 60-80cm; spread: 60cm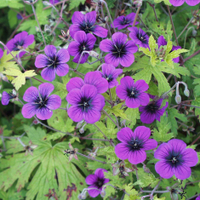 Geranium 'Ann Folkard' at Crocus
A larger, more dramatic variety, with trailing yellow-green foliage and vivid magenta flowers with a black centre that will stay around well into autumn. Height 1m; spread 60cm.
More plant advice: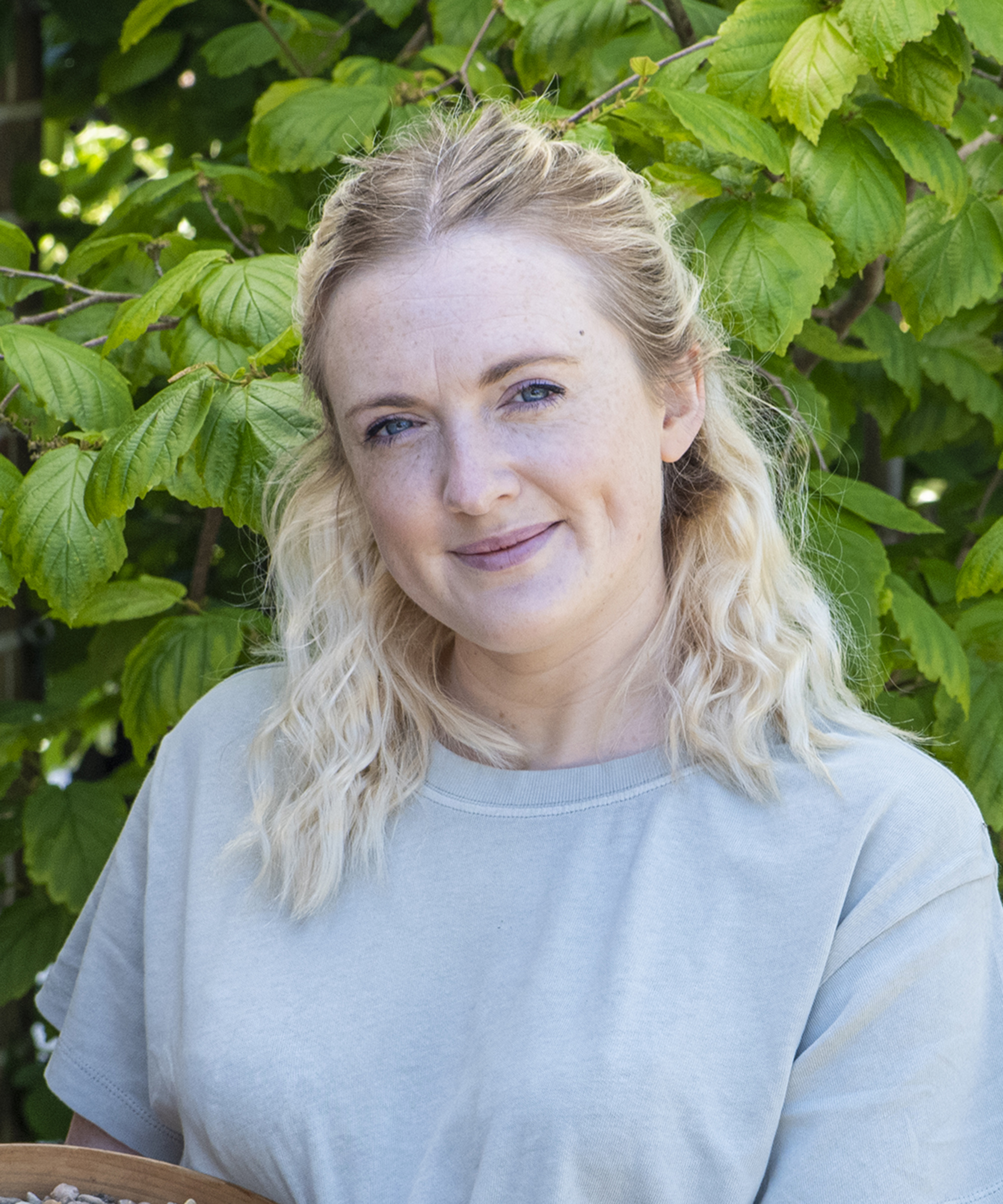 Teresa has worked as an Editor on a number of gardening magazines for three years now. So she is lucky enough to see and write about gardening across all sizes, budgets and abilities. She recently moved into her first home and the garden is a real project! Currently she is relishing planning her own design and planting schemes. What she is most passionate about when it comes to gardening are the positive effects it has on our mental health to grow and care for plants, as well as being great for the environment too and help provide food and shelter for wildlife.