How to make a bug hotel: it's easy to achieve in four easy steps
Encourage bees and insects into your garden by learning how to make a bug hotel – it's the perfect DIY project to try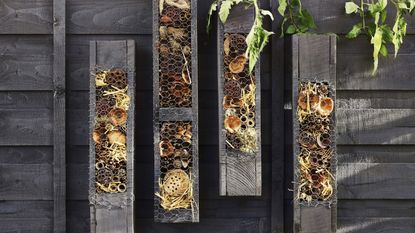 (Image credit: Cuprinol)
Learn how to make a bug hotel and you will soon have visitors flying in from all over to stay in its five star rooms. Finding easy wildlife garden ideas is something we're always keen to try, and this simple DIY project is a great way to start encouraging tiny creatures into your outdoor space.
One of the best ways to invite passing insects and bees to stick around long enough to pollinate your plants is to give them a place to rest and nest. Bees in particular are an essential part of ensuring our gardens flourish, and when you realise that there are 35 species of bees under threat of extinction in the UK alone, anything we can do to give them a helping hand is well worth the effort.
This simple DIY project from Cuprinol uses a wooden pallet for the main frame of the bug hotel, and it's easy to create in a weekend. You don't need acres of space for this DIY design either, as it works just as well in small city gardens and on balconies as it does in larger outdoor spaces.
Simply attach the finished design to a fence panel, the side of a shed, a wall or even a tree, and your new residents should soon be buzzing with excitement.
How to make a bug hotel
You will need:
1 rough-sawn wood pallet
3 flat-head nails
Sandpaper/flexible sanding pad
Selection of natural materials, such as hessian, jute, natural dried grasses, cut bamboo etc
8-10 metal pins and screws
Fixing bracket
Staples (DIY not stationery)
Step one: saw the pallet
Saw off the end of the pallet using a handsaw. Make sure that you're in a well-lit area and that the pallet is placed on a secure surface with plenty of space around you. Lever off one of the planks from the discarded pallet and nail to the back of the cut section, creating an open-fronted box with two long slots.
Step 2: paint the wood
Lightly sand the box, then dust off the surface after sanding with a clean brush or cloth to remove any dust or residue. Next, paint the surface with two coats of Cuprinol 5 Year Ducksback wood treament to add colour and protect the wood. Make sure you allow it to dry completely after each coat.
Step 3: fill the frame with materials
This is the fun part as you get to fill each slot with natural materials. Kids will love having the opportunity to join in with this part of the project too as it's super easy to do. Simply layer up your pine cones and hessian, jute, grasses and bamboo. There's no real method to it; just be creative and do your best to pack it with goodies for the bugs.
Step four: cover the front with chicken wire
Cut a length of chicken wire to cover the open front of each box and hammer in small staples to keep it securely in place. Trim the wire to size using wire clippers. Fix the bracket to the back of the hotel, then simply hang it off a fence (or wherever you have chosen to hang it in your garden) and wait for the bugs to set up home in their new hotel. Job done!
What is the best design for a bug hotel?
Whether you prefer a rustic chicken wire condo or a vibrant hexagonal sky rise, the only limit is your garden space. A bee hotel doesn't have to be massive to be effective.
Try a variety of natural materials to see what works best (cones, bark, straw, card tubes, terracotta, bricks, etc.), but think about the comfort of your guest. Tubes need to be at least 100mm deep and have diameters between 6-10mm.
Where is the best place to put a bee or bug hotel?
Bees prefer sun, so a south-facing wall is perfect. The ideal height for a bee hotel is 1-1.5m off the ground so you can keep an eye on the comings and goings of your hotel guests.
Once settled in, bees like to stay nearby, so keep your hotel close to fragrant, nectar-rich bee friendly plants, fruit and veg plants. Just like us, bees appreciate the nearness of a pretty view.
Head over to our guide on how to create an eco friendly garden for more ways you can do your bit for the environment.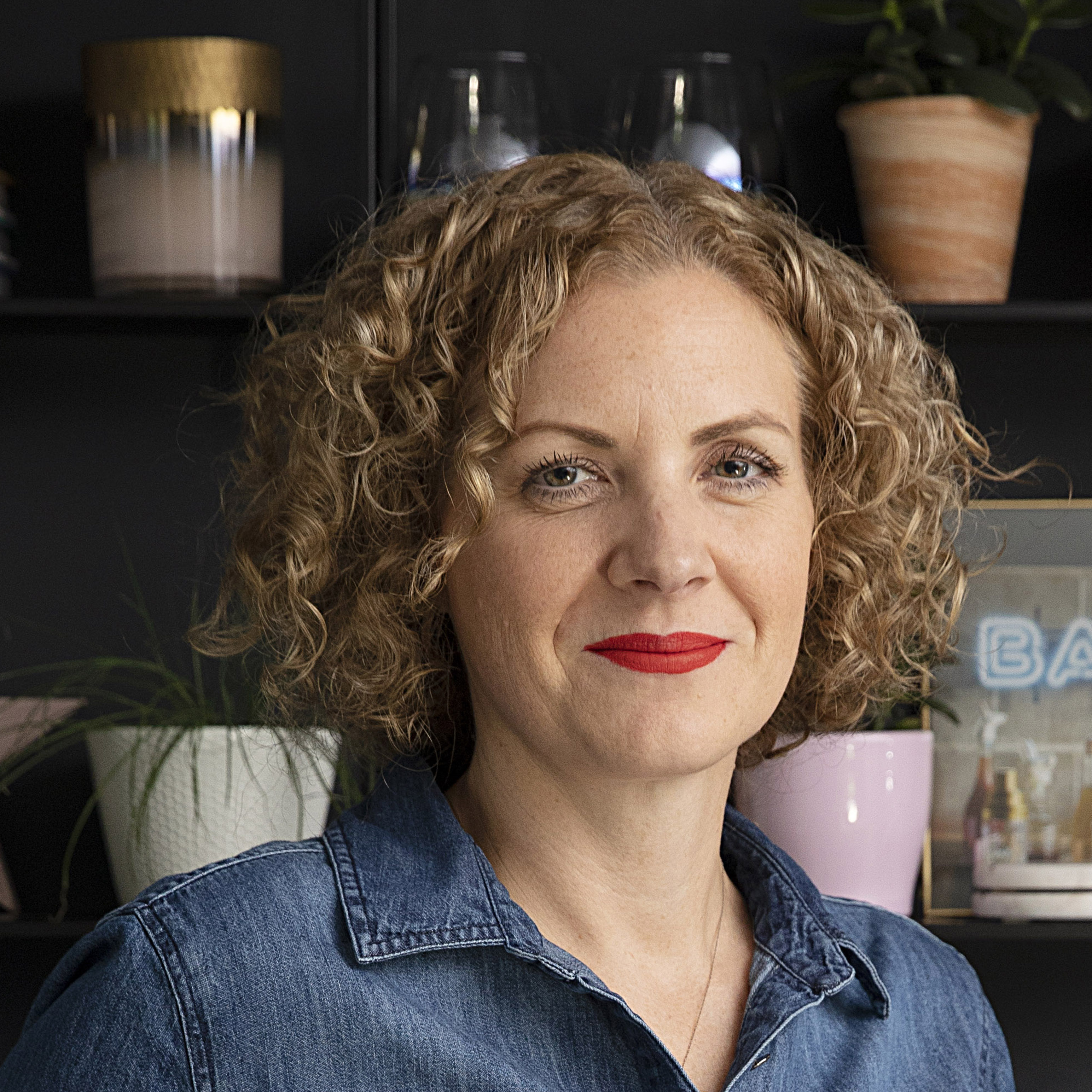 For the past 18 years, Beth has worked for and contributed to a number of leading magazines in the UK, including Real Homes, Ideal Home, Period Living, Grand Designs and Good Homes amongst others. Now the editor of Gardeningetc.com, Beth's attention is firmly outdoors. Her own garden is a really important part of her family's home, and she loves spending time tending to the veg patch or entertaining friends and family at a summer BBQ or alfresco pizza night.