Best garden hoses
Switch to a garden hose that fits your garden and storage space. There's a version here for every outdoor area.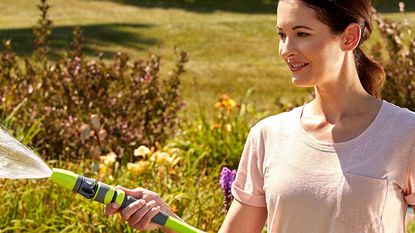 (Image credit: Flexzilla)
Keeping your plants healthy is a whole lot easier if you have a garden hose to water them. But you'll likely also need it for washing your car and even to rinse a pooch with a penchant for mud. The range of available options includes traditional garden hoses as well as expandable, space-saving designs. So, take a look at our top picks.
Best overall
Easy maneuvering
Designed to be flexible in all weather, this design can be easily moved around bushes and trees. Even though it's 75-feet long, with an additional 5/8-inch lead-in, the hose is lightweight, so it's not hard work to carry around the yard.
Pros:
All-weather flexibility
Lead-in hose
Lightweight
Cons:
Doesn't lay flat
Prone to kinks
When not in use the Flexizilla doesn't lay entirely flat, even though the company advertises that it does. It also tends to kink, as most hoses do, but this one is usually easy to untwist, even when using it. This garden hose can be coiled around a hose reel, or around itself for storing. However, the hose does need to be completely emptied of water otherwise it won't coil up correctly and will cause additional headaches when trying to put it away.
Best expandable
Stores tidily
When this 25-foot hose is retracted, it's just 9 feet in length, making it easy to put away neatly. It boasts USA standard solid brass fittings and is lightweight at only 1.8 pounds when empty. The included nozzle has eight different spray levels, though the hose works with other nozzles, too.
Pros:
Expands to 25 feet
Connectable
8-pattern pray nozzle
Cons:
Not safe for drinking
Catches debris
The FitLife garden hose has connectors designed to attach to other hoses to give you more length if you need it. To avoid leaks, it has a triple-layer latex interior and an interwoven elastic fabric on the exterior. The exterior fabric has accordion-type folds that will pinch and collect dirt, grass clippings, and other debris. Also, the inside of this hose is prone to holding moisture, so it isn't safe to drink from this hose.
Best leader hose
Abrasion-resistant
This hose is 3 feet in length and made from metal making it the perfect leader hose for extending your garden hose just a little bit.
Pros:
Crush resistant
Easy connection ends
The Cesun Direct garden hose has comfortable, non-slip grips covering the connectors on both ends. This lets you twist the ends onto the faucet, nozzle, or another hose without needing to turn the hose ring. The material used with this hose doesn't kink, which is helpful. Also, this hose handles a decent amount of water pressure. It's ideal for more compact yards and for watering small potted plants.
Best 100-footer
Comes with bag and holder
If you have a big yard to get around, the VIENECI garden hose expands from 33 feet to a full 100 feet for watering distant areas. It returns to its smaller size when the water is no longer flowing through. You can stash it in the bag or hang it on the holder (both included) to store.
Pros:
Kink-free design
Expands to 100 feet
Storage bag and hanger included
Cons:
Gets dirty easy
Doesn't last long
This expandable water hose has a flexible material on the outside that doesn't kink as it fills and drains water. It also makes it easier to roll or coil up after you're done. The outside is porous, so it's easy for dirt and gunk to collect in it. Also, several consumers have reported only being able to use the VIENECI garden hose for one season because it tends to spring leaks rather easily.
Best hose and reel
Hang it on the wall
Keep your hose ready to use without tripping over it with this clever model. Screw the reel to the wall near your tap and 98.5 feet of hose can be pulled out as far as necessary. There is an extra 6.6 feet of hose that runs from the reel to your outside faucet. The reel includes a 180-degree pivot bracket, making it easy to move and reach where you need to go.
Pros:
Long hose length
9-pattern nozzle
Pivot bracket
Cons:
Difficult to retract if extended to its max
To rewind, all you need to do is tug the hose, and it tidies itself in seconds. However, if the hose has been extended to its max length, it isn't easy to retract since there isn't more hose to tug on in order to start the auto reel. Twinkle Star does include instructions on how to troubleshoot this issue, but it's a good idea to be aware of the problem and take measures to avoid it. A 9-pattern nozzle is also included with purchase.
Our verdict
Why you can trust Gardeningetc Our expert reviewers spend hours testing and comparing products and services so you can choose the best for you. Find out more about how we test.
A garden hose will help you get a whole host of chores done, including tending to your plants, cleaning the car, and even your pooch. Our top pick is the Flexzilla Garden Hose. It's 75-feet long and designed to be flexible, so you can work around landscaping and planting.
For a large garden, go for the VIENECI Expandable Garden Hose. It's 100 feet in length when the water's turned on, but retracts to just 33 feet, making it compact to put away. Or, check out the Twinkle Star hose reel. This keeps a 98.5-foot hose out of the way, so you don't trip on it either while you're using it or after you're done. The reel can be carried or mounted while the spray nozzle has nine different patterns to help you control how much and how strong the water stream is.
How should you store your hose?

Leaving your hose spread out in your yard is possibly the quickest way to destroy it. To increase the longevity of your hose, you should consider storing it safely when not in use. If you want to give your hose the best chance of a long life, you should do a few simple things.

1. Make sure your hose is not affected by extreme temperatures. Keep in a shed or garage when not in use. Sunshine will make a hose brittle, and freezing will make it split.

2. Coil your hose and hang it. Keeping your hose coiled and hung on a hook or winder will stop the hose from kinking, which can cause cracks.

3. Keep it away from sharp objects. This may seem obvious, but your hose shouldn't be in a position to be sliced or punctured by tools or even sharp corners on the concrete.

If you keep your hose indoors, wound up, and on a hook/winder when not in use, you should be able to use it season after season.
Why trust us?
At GardeningEtc, we recommend the best products to enhance your life. As expert curators, we handpick products based on quality and usefulness to positively impact your day-to-day, from cart to doorstep. We take our responsibility seriously — testing products, reading reviews, and sourcing knowledgeable outlets to ensure our selections are worthy of your time and money. We deliver detailed product overviews, balancing objective information with subjective opinions, so making the best choice for your home and lifestyle is as easy as possible.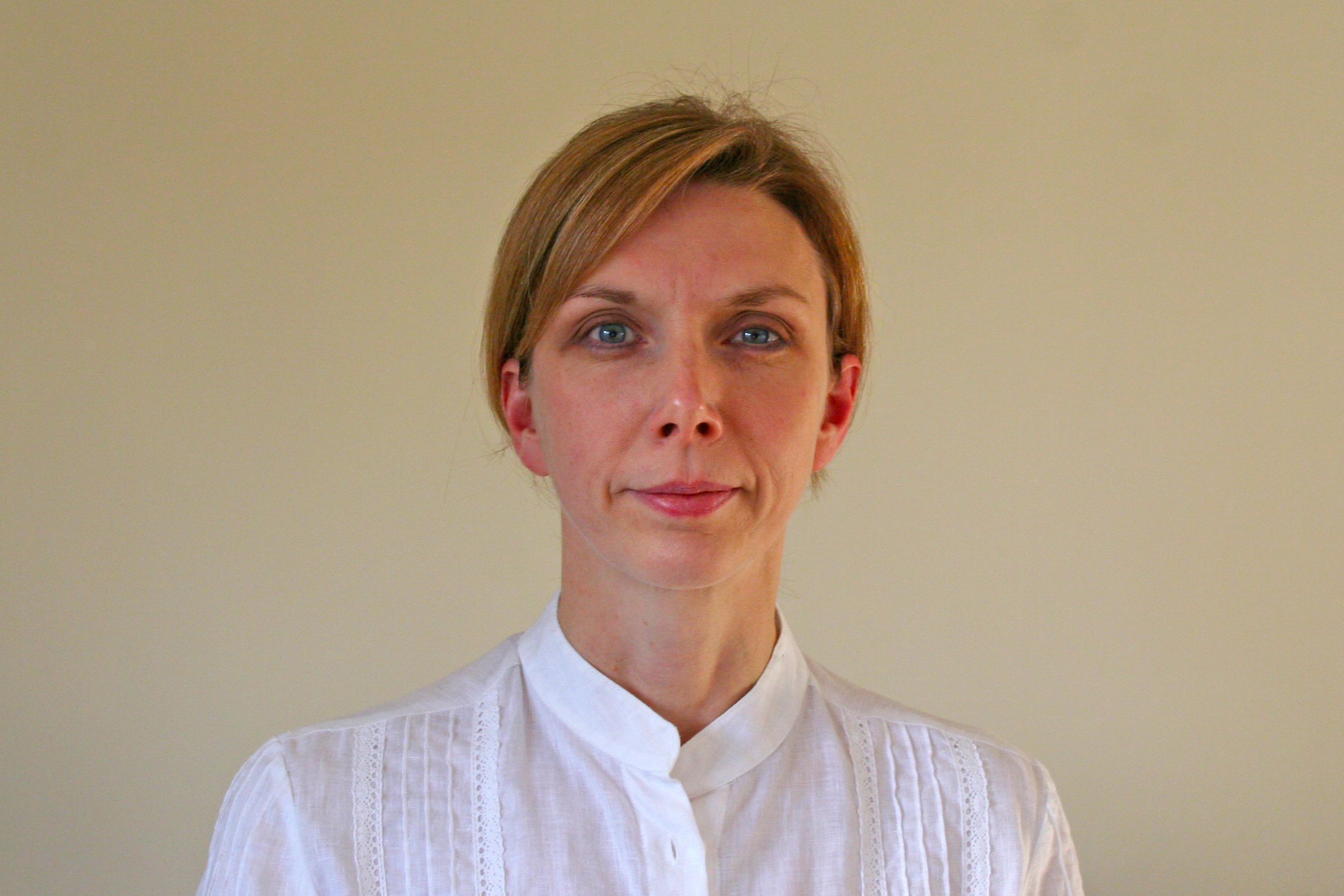 Sarah is a freelance journalist and editor writing for websites, national newspapers, and magazines. She's spent most of her journalistic career specialising in homes and gardens and loves investigating the benefits, costs and practicalities of home improvement. It's no big surprise that she likes to put what she writes about into practice, and is a serial house revamper.