5 ways to get a stunning jewel garden like Monty Don's
Love the stunning mix of colours in Monty Don's jewel garden? Here's how to combine splashes of crimson, orange and purple as dahlias and cannas become stars of the show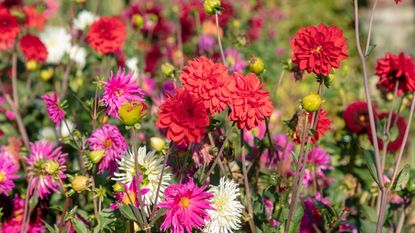 (Image credit: Alamy)
This time of year is a magical time in Monty Don's jewel garden, which is at its best in early September. We love how he talks about the colours and textures being like a rich tapestry, and it makes us want to get out in our own gardens to recreate the seasonal delights of dahlias, cannas, zinnias and echinacea filling the borders with splashes of bright, strong colour.
Inspired to give it a try in your own garden? Keep reading for our round-up of five of the best plants to choose if you want to cram colour into the September garden, then check out our garden design ideas for more stunning outdoor spaces.
1. Tropical cannas
A photo posted by @themontydon on Aug 31, 2020 at 7:28am PDT
With their vibrant orange colour and lush foliage featuring attention seeking stripy pink markings, canna bring a tropical touch to your garden in late summer. They add drama as they can grow very tall and look fab gently swaying in the breeze. If the conditions are right (they like it hot and wet, with plenty of feed) they will end up towering over you, as has happened here with Monty's 'Durban' variety. They also love growing in a pot on the patio.
2. Easy echinacea
Monty grows echinacea more for their eye-catching coppery seed heads than their mauve flowers but we think they're equally good to look at as they sprawl about among the delphiniums and rudbeckia to fill a border with ease. Also known as coneflowers, they tick every box. They're easy to grow, add late summer colour, and the bees and butterflies love them.
3. Dazzling dahlias
The dahlia's revival in popularity continues. Its reputation for being gaudy has been pushed aside as the demand for these eye-catching blooms rockets. Yes they hog the spotlight but in a jewel garden they are truly the stars of the show. An intense crimson variety such as 'Bishop of Llandaff' will cram in colour from July until September. This variety also has bronze-coloured stems and foliage, which adds another layer to the vivid colour palette a jewel garden demands.
4. Zingy zinnias
As summer eases into September you can't beat zinnias. One packet of seeds will provide a gorgeous colour explosion right up to the first frosts. They come in a range of opulent shades to suit a jewel garden, everything from vivid red and hot orange to purple, pink and lemon. Another thing we love about zinnias is the profusion of flowers, which means you can snip plenty to fill vases indoors without leaving any obvious gaps in the garden.
5. Vigorous Crocosmia
Adding a mass of foliage and arching spikes of red or orange flowers, crocosmia is a robust addition to any jewel colour garden. A variety like vermilion-hued 'Lucifer' feels exotic too, which is no surprise when you find out it's from South Africa. After flowering, the sturdy clumps can be divided creating a fast way to fill a border with a riot of blooms. It's easy to grow if you plant it in a sunny spot, doesn't require feeding and rarely needs watering. Our kind of plant!
More planting advice: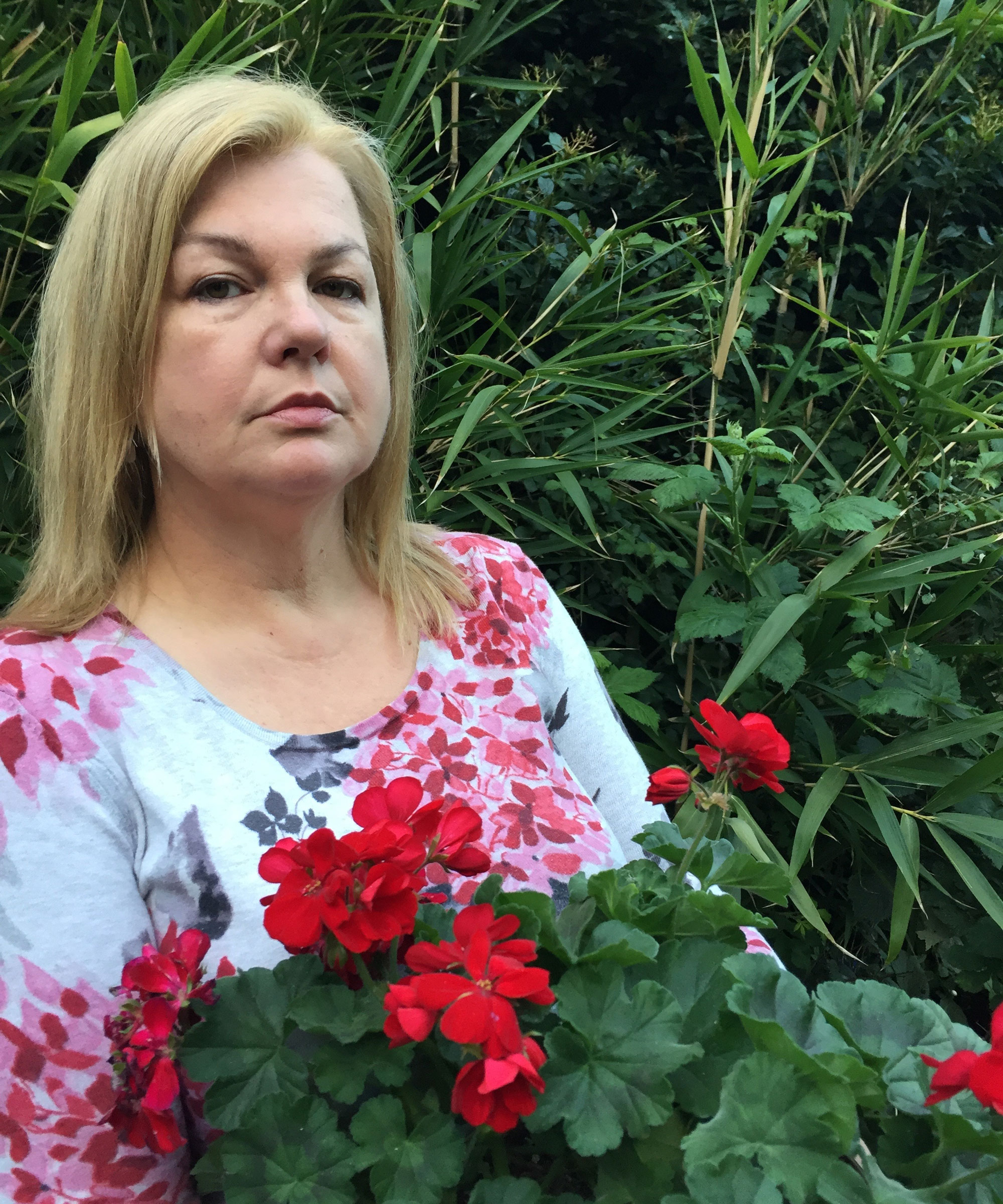 Lifestyle journalist Sarah Wilson has been writing about gardens since 2015. She's written for Gardeningetc.com, Livingetc, Homes & Gardens, Easy Gardens and Modern Gardens magazines. Having studied introductory garden and landscape design, she is currently putting the skills learned to good use in her own space where the dream is establishing a cutting garden.