Garden expert Sarah Raven shares her favourite new flowers for 2021
From sweet peas to salvia, each of these new varieties is as beautiful as the last. Read on to find out Sarah Raven's perfect picks for your garden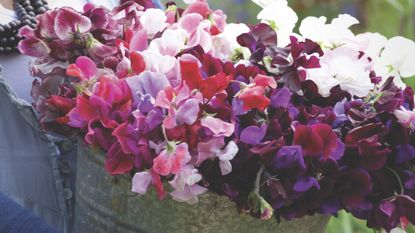 (Image credit: Sarah Raven (photo: Jonathan Buckley))
Now is the perfect time to start thinking about what blooms you'd like to see in your garden this year. If you've already been checking out our guide to garden borders, you might want to consider some brand new varieties to refresh your flowerbeds and pots with.
In true Sarah Raven style her new ranges for 2021 are all about beauty and productivity. Her flowers are often ideal for cutting and displaying in vases and plenty are perfect for pollinators which will ensure your garden will give wildlife a warm and friendly welcome.
Many from the new spring catalogue are available to order or pre-order now, ready to go straight in the ground when they arrive on your doorstep. We've chosen five from her range of new varieties both for their like-ability and grow-ability.
Each of these varieties will have their own preferred growing conditions and levels of care required. So scroll on and find out which would be the best pick for your own garden.
1. SUMMER CARNIVAL SALVIA COLLECTION
The name 'Summer Carnival' should give some indication of what to expect from this new collection of salvia plants. Order now and they'll be delivered to you in late May as pot plants.
They like a sheltered position so the back of a border is the ideal location for them. They like full sun so they're ideal for south- or east-facing gardens where they'll get plenty of light.
Soil wise they tolerate most types but they must be planted in well-draining soil and kept moist throughout the growing season. Do so and you will be rewarded with vibrant blooms from May through to November and they'll keep coming back year on year.
Our guide to soil types will help you work out the growing conditions in your space.
2. PELARGONIUM 'DEERWOOD LAVENDER LASS'
Sarah Raven herself admits that this pelargonium is one of her favourite choices for table arrangements. Stick it in a terracotta pot on a sunny outdoor table and it will flower effortlessly for six months of the year!
Keep watering them well in summer and a bit of deadheading will encourage a second flush of blooms taking you all the way to November.
Available to order now and young plants will be delivered around April. These can be kept in a greenhouse or sunny windowsill until temperatures have risen sufficiently. This will be some time in May.
They are happy in a border but are ideal for pots. Make sure you add some slow release fertiliser to the container to ensure healthy blooms.
3. ERIGERON KARVINSKIANUS 'LAVENDER LADY'
'I could not be more excited about this plant,' says Sarah of Erigeron karvinskianus 'Lavender Lady'. Erigeron are perennial daisy flowers. They can be ordered now for delivery at the end of February and they can be planted out directly in situ when they arrive.
Position them in full sun and add a sprinkling of mycorrhizal fungi to the base of the hole before you plant them.
Their lovely pastel purple colour will be calming and soothing, ideal for planting in a yoga space or meditation garden.
This variety is the classic colour scheme for cottage garden ideas, but also work well in contemporary designs with pale-coloured hard landscaping. They can also be used to tone down bolder colours.
4. HELIOTROPIUM ARBORESCENS 'REVA'
Heliotropes are frost-tender shrubs also known as 'cherry pie' plants, describing the rich perfume of the flowers. This variety would be one of Sarah's 'desert island' pot plants. Available for delivery in early April they can be planted out straight away.
They can manage sun and partial shade and although they are technically perennials they are treated as annuals in the UK as they don't survive the frosts. Order it now and plant it in pots on a patio and choose somewhere where the scent can really be enjoyed.
You'll find more great planting suggestions in our patio gardening ideas.
5. SWEET PEA 'PRINCESS ELIZABETH'
If you're wanting to grow flowers for cutting this year then look no further than the Sweet Pea 'Princess Elizabeth'. They can be sown as seeds undercover until April or you can order them as young seedlings which can go in the ground in April.
These are climbers so you will need to plant them near a support. Grow them 15cm apart and with 2 plants per support. If growing in containers make sure they are deep pots. This plant likes full sun and most soil types.
There's more expert growing tips in our guide on how to grow sweet peas.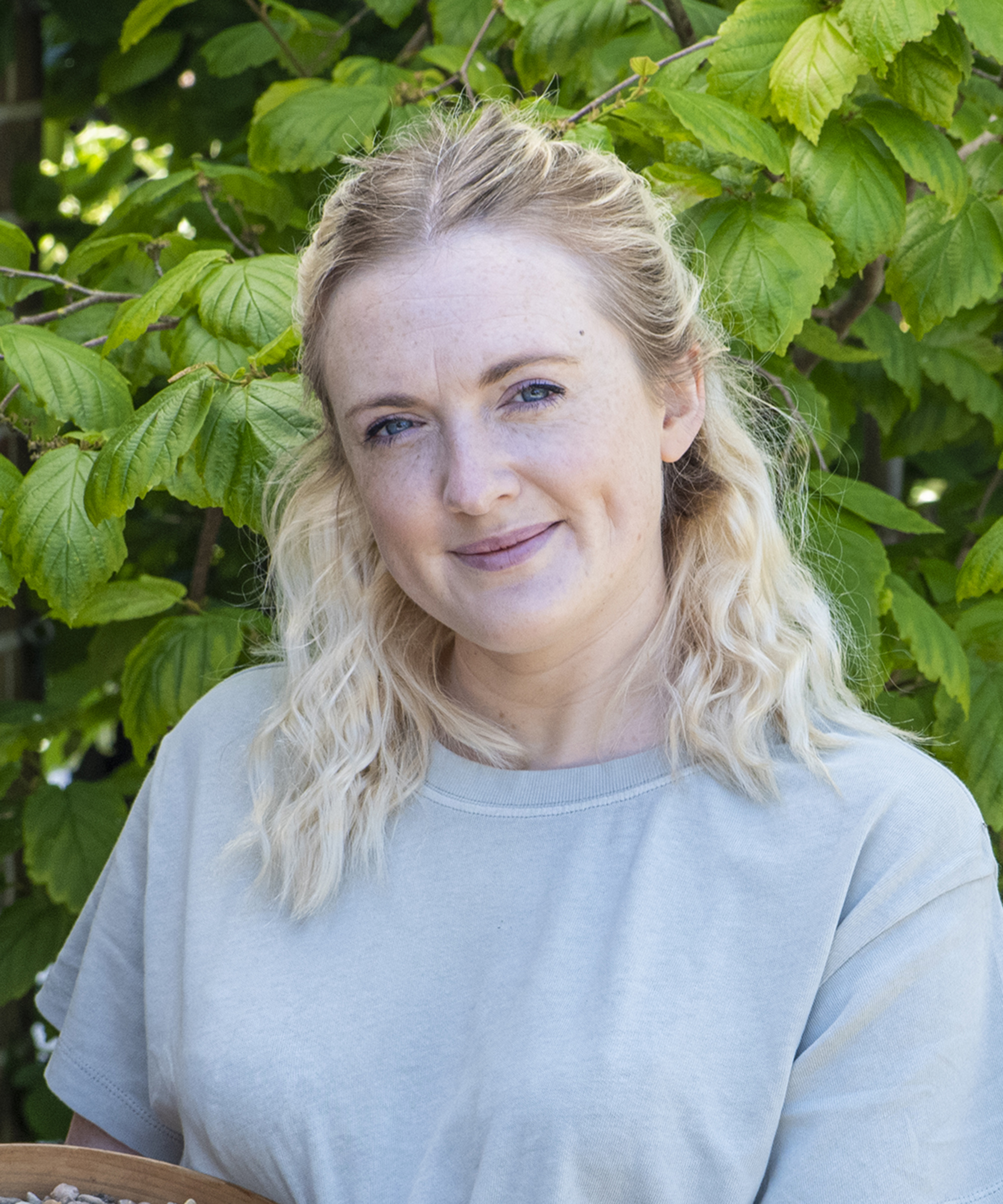 Teresa has worked as an Editor on a number of gardening magazines for three years now. So she is lucky enough to see and write about gardening across all sizes, budgets and abilities. She recently moved into her first home and the garden is a real project! Currently she is relishing planning her own design and planting schemes. What she is most passionate about when it comes to gardening are the positive effects it has on our mental health to grow and care for plants, as well as being great for the environment too and help provide food and shelter for wildlife.