The best edging plants: easy ways to define key areas of your garden
Perfect for every style and size of space, our top edging plants will help you to highlight key features, flowerbeds and garden landscaping with striking results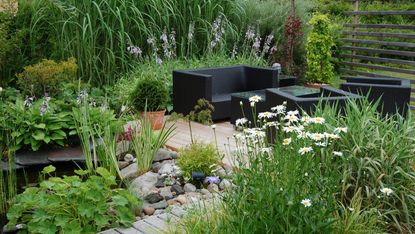 (Image credit: Getty Images)
Beds, border and patios stand out more when they are defined with edging plants. It's a simple way to give your space a designer look, without a hefty price tag. There is an edging plant to suit every garden style, from minimalist to romantic cottage.
Typically, edging plants are grown alongside various garden features to add definition. It could be dividing a lawn from a path, zoning a patio, separating a shed or delineating the boundaries from a neighbour's plot. Hard landscaping is one way of doing the job, and of course, that is the low maintenance option, but creating a living boundary will add heart and soul to a garden.
Keep reading to find the right edging plants for your space, then head over to our guide to garden borders for more inspiration on how to create stunning flowerbeds.
What are the best edging plants?
The first step is to decide which areas of the garden would benefit from some extra definition. The best plants to choose will depend on the site (wet, dry, exposed or shady, for example) and your own personal taste and style. Clipped and controlled, low and slow-growing or lofty and elegant, there is an edging plant to suit every plot.
Edging plants can be subtle, such as a strip of green foliage used simply to soften the harsh edges of brick, steel or stone, or the plants can become a striking feature in themselves. A ribbon of tall, airy grasses counts as an edging plant. So, too, does an upright row of sedums, with fleshy blue green leaves and a contrasting flat-topped pink flower.
Then there are more conventional choices, such as vivid green Lady's Mantle, with its informal low growing froth of foliage. At the other end of the style spectrum, a structured box hedge may be clipped into a tight shape at any height offering a crisp, clear boundary. More work, but maximum impact.
Create scent with fragrant edging plants
Brushing or crushing certain plants releases wafts of fragrance, which means that they are ideal for edging a path. For a low grower with a delicate lemon aroma, creeping thyme (thymus serpyllum 'Magic Carpet') is a top choice. It will form springy, evergreen cushions of foliage, 5-10cm high. Use it to line a path to the front door, and if someone does tread on the mat of green, it will reward them with a blast of lemon scent. It has pretty pink flowers from May to August, but the fragrance is in the evergreen leaves. Plant it if your path gets plenty of sun and the soil is well drained.
Corsican mint is another well behaved, low grower with a sweet scent. The vivid green leaves (which are used to flavour the liqueur crème de menthe) will thrive in poor soil, and they won't top 6cm tall. It's a great choice for shade loving plants, as it will thrive in shady, damp conditions.
For a taller foliage fringe, easy-to-grow rosemary works well. It gives year-round green, is tough and resilient and it has a distinctive herby aroma that may make you think of Mediterranean gardens when you brush past. To create a clean-looking border with rosemary, plant it around 30cm apart, in a well-drained soil. Prune it any time from mid-spring to early autumn. To edge raised beds, try prostrate rosemary instead. It grows horizontally and will creep over the edges, softening hard lines and creating a wall of spicy scented leaves. There's more advice on how to grow rosemary in our guide.
Go for light and airy edging plants
Make a swishy border that you can see through, perhaps to line a patio, or to create a semi-screen for a shed or a separate seating area. Learning how to grow ornamental grasses is ideal for this purpose.
Once of the easiest to grow is blue fescue, which makes an elegant edging for patio ideas. It has distinctive needle-like blue green foliage and grows in tussocks up to around 0.5m. Drought tolerant and extremely low maintenance, it pairs well with modern garden ideas.
For a taller grass which wafts and moves in the breeze, Mexican feather grass is effective. It has wispy, fringed flower heads, and will grow up to 60cm tall. It has a spread of 30cm, which is worth bearing in mind when planting. To remove scruffy foliage in the spring, simply rake it through with your hands. For a smaller garden, consider Japanese silver grass (Miscanthus sinensis). The foliage is narrow and compact, with vertical bands of white and green, making it appear silver from a distance. It has crimson-red plumes of flowers, which later change to tan.
Use edging plants to soften hard landscaping
Newly built gardens can appear harsh, with unforgiving, angular hard landscaping ideas. To smudge these hard lines, add a fast-growing soft fringe. One of the best is erigeron karvinskianus or Mexican fleabane, a profusion of tiny, daisy-like flowers dancing on skinny stems. It will quickly spread to fill a space and can be used to great effect along the edge of paving slabs, between steps, or to soften the edge of raised beds. Fleabane does self-seed and spread, which means you may need to keep an eye on it to make sure it stays only where you want it to grow, but it's a very reliable performer, which will flower from around June to the end of October.
Lady's Mantle, or Alchemilla mollis, creates a lush, dense and low border, and it is especially pretty as an anchor plant around the edges of flowerbeds. The rounded leaves have crinkled edges, and when raindrops land on them, they reflect the light. Tiny, bright yellow-green flowers appear in summer. Another easy grower, the only task is to trim off any untidy leaves.
Nepeta, or catmint as it is commonly known, is a fast-growing perennial which will quickly line a walkway with clouds of misty purple flowers which will keep coming from late spring to autumn. It forms large clumps, and as it's one of the best bee friendly plants it will be a magnet for pollinators. Bear in mind that it will die back in winter.
Go for clearly defined edging plants for a formal look
If you like your garden to look sharp and pulled-together, a clearly defined edge will please the eye. This can be achieved with box hedging (buxus sempervirens), a dense evergreen plant with neat, dark leaves. It is a modern classic which can be kept low and compact at around 30cm tall. The cheapest way to buy is to opt for a bare root plant, to be planted between November and March. It should be left to grow for two to three years, and then it can be shaped and trimmed back once or twice a year with a pair of sharp shears. You'll find more advice on planting bare root trees in our guide.
Box, particularly in city gardens, can be hit with a disease called Box Blight, but there are a couple of alternatives which will give a similar effect without the risk of infection. Japanese Holly (Ilex crenata) is one, and Japanese Spindle Bush (Euonymous japonicus) is another.
Use edging plants to create a bright contrast
An informal floral edge of golden flowers is created by Senecio Sunshine, a hardy evergreen shrub which will grow in most soil conditions and in full sun or partial shade. It has soft, fuzzy silvery grey leaves to contrast with the sunny bright blooms. This plant is slow growing, and low maintenance, with just a light trim needed after it finishes flowering.
To edge and unify a mixed border, Hebe Red Edge is a brilliant choice. It is a small, low growing shrub with grey green foliage with a bright red tinge, and it looks striking in a winter light. In summer it has spikes of lilac/white flowers in June and July. It grows to around 45cm tall, with a spread of 60cm, and it only needs minimal pruning after flowering. It will also tolerate poor soil, but it does prefer a sheltered spot.
Want the lowdown on your soil so you can choose the best plants for your garden? Head over to our guide to soil types for expert tips.
How far apart should you plant your edging plants?
You will need to buy a number of the same plants to achieve a uniform look. Measure the space you want to fill. Read the plant label carefully to determine the spread (that is how wide the plant will grow). Then work out how many plants you need to buy. The plants may well take a season or two to fill out, but it's worth being patient rather than planting them too close together. Overcrowded plants will not thrive.
Read more: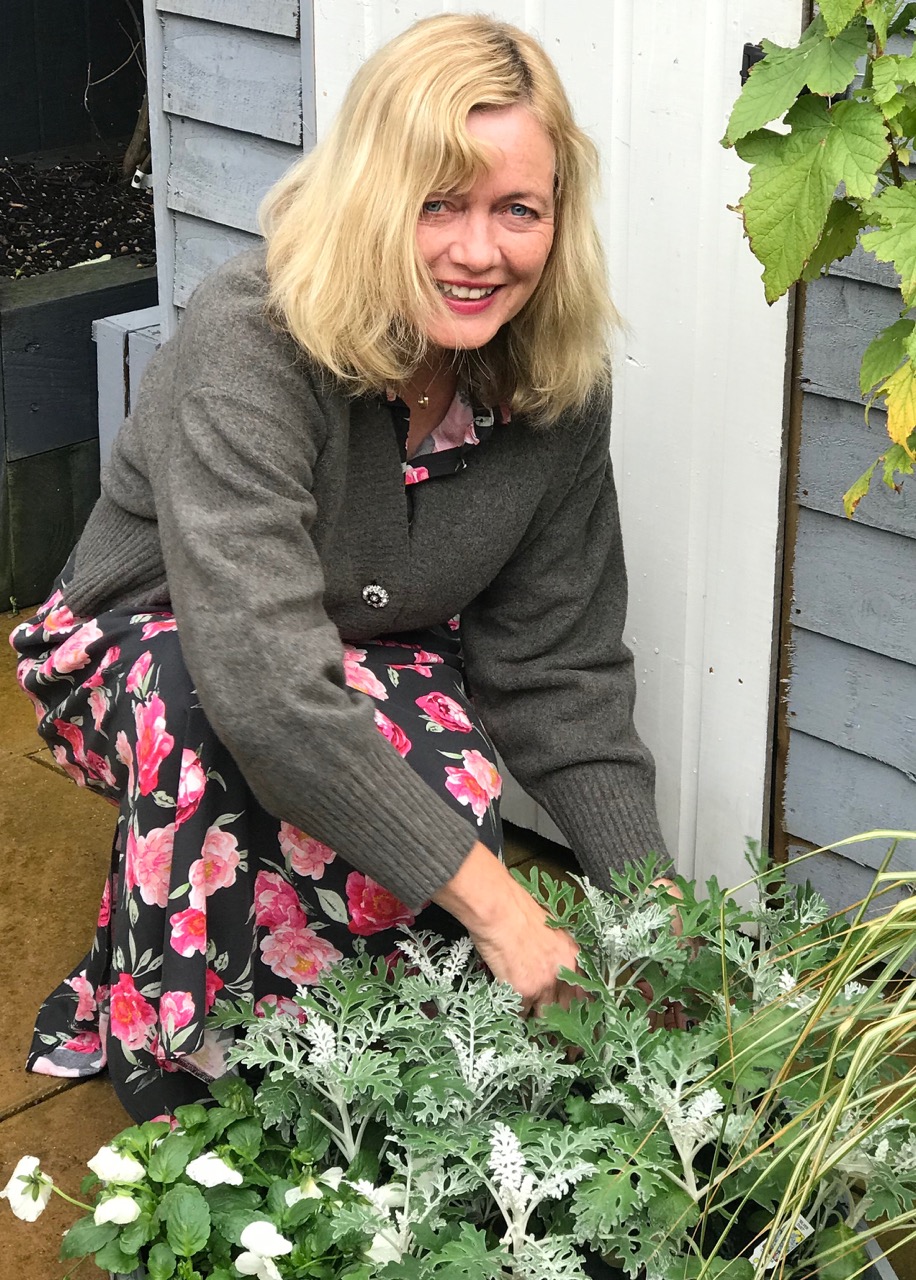 An experienced freelance journalist, editor and columnist writing for national magazines and websites, Fiona now specialises in gardens. She enjoys finding and writing about all kinds, from the tiniest town plots to impressively designed ones in grand country houses.