The best fast growing hedges for your garden: take your pick from these choices
Our top fast growing hedges are ideal for creating the ultimate garden screen or an attractive boundary. Here's what you need to know...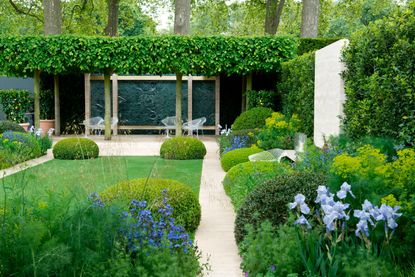 (Image credit: Alamy)
If you're thinking of planting fast growing hedges, chances are you're looking for ways to either hide an ugly view, gain privacy from the neighbours or maybe even reduce the noise from a busy road. For all of these reasons, planting a hedge is a smart solution. It creates a softer barrier than fencing, and it is more beneficial for wildlife, too.
The drawback is that hedges can take time to establish – unless you select a fast-growing plant, of course. Some species can grow almost a metre in one year, which means that you won't have to wait too long for your green screen to start taking shape.
Keep reading for our top fast growing hedges to plant in your garden, then check out our best trees for small gardens for more ways to add interest, privacy and structure to your garden space.
1. Thuja
Growth rate: 75cm a year
A dense and bushy evergreen conifer with fan-like sprays of leaves which have a spicy aroma. There are many different types, but Thuja plicata is a popular choice, with its fresh green foliage in spring and copper bronze shades in the autumn. The hedge is low maintenance, but it can be prone to drying out, so it needs watering in the spring and summer, and mulching to seal in the moisture over the winter months. Once it is established, keep it pruned to control the height and apply a plant food in the spring growing season.
2. Laurel
Growth rate: 30-60cm a year
The Laurel family includes shrubs, hedging plants and topiary. One of the best for hedging is the cherry laurel. It has rounded, glossy leaves, with delicate white flowers in summer and red berries in winter. It creates a dense screen, which is suitable for noise reduction, and it is an effective wind break.
Another good choice is Portugese laurel, which has dark green leaves, similar in shape to bay, and these grow on attractive maroon stems, with flowers in summer and berries in the autumn and winter. This is a tough, hardy hedge which will survive in most conditions, but it is best avoided if you live in a coastal area. To keep it under control, it should be pruned once a year in late summer, after nesting season is over.
3. Hornbeam
Growth rate: 20-40cm a year
Although it is a deciduous plant, hornbeam holds on to its foliage once the colours have turned from zesty green to warmer, autumnal tones, so you are assured of a privacy screen throughout the year. It's a moderately fast grower, but it will create a lovely neatly shaped, classic hedge which can be easily pruned and contained to a manageable height. The best pruning time is in late spring, and again in early August. Hornbeam likes heavy soil, and it will tolerate normal, clay or chalk. It is best planted in the autumn. The density means that it creates a very effective barrier to wind and noise. It has green catkins from late spring through to autumn.
4. Bamboo
Growth rate: 75cm a year
These plants work particularly well in a contemporary style garden, where the gently rustling, upright foliage creates a stylish hedge with a modern aesthetic. The downside is that some bamboos can be invasive and hard to control, even finding their way into neighbouring gardens. If you choose wisely, this should not be a problem.
Go for clump-forming bamboos, such as umbrella bamboo (fargesia murielae) or a fountain bamboo (fargesia nitida) which are less likely to intrude where they are not wanted. They are best planted in spring or summer in rich soil, and they will tolerate full sun or dappled shade. Bamboos need to be watered during dry spells, and they will appreciate a feed in spring and summer. Prune them annually, and do not be afraid to give them a brutal chop, as they will bounce back and will easily reach 5m tall.
5. Shrubby honeysuckle
Growth rate: 40-60cm a year
The beauty of this fast-growing evergreen, also called lonicera nitida, is that the more you clip it, the denser it becomes. It has tiny leaves on supple, whippy stems, and sometimes produces small creamy flowers in spring, and blue-black berries in the autumn. It is a good choice for a medium-sized hedge, as it won't grow above 3m. It will tolerate a shady spot, but is best kept out of very windy sites, and it will not suit coastal gardens.
A low-maintenance plant, it really just needs a mulch in the spring. If it starts to look untidy, you can trim it at any time of year, except extremely cold wintry days, although early summer and autumn are the optimum times. Head over to our guide to mulching for our expert tips on how to mulch.
6. Privet
Growth rate: 30cm a year
Tough and robust, privet is evergreen or semi evergreen, which means that only a very harsh winter will cause it to lose its neat oval leaves. There are two types, garden privet (Ligustrum ovalifolium) and wild privet (Ligustrum vulgare), both of which are reasonably fast growing and will offer privacy and shelter. Although they are hardy plants, which will grow in a sunny or shady spot, privet needs to be kept well-watered for the first two years after planting. This hedge will not overwhelm the garden, as the ultimate height is around 4m. Prune privet hedges once or twice a year to maintain the shape, although try to avoid nesting season between March and July.
How to plant a fast growing hedge
Prepare the ground
It's important to prepare the ground thoroughly before you plant. Weed thoroughly six weeks before you are ready, then again just before putting in your new hedge. Add some well-rotted compost to the planting hole.
What type of plants to buy
Hedge plants are usually sold as either bare root, root-ball or container/pot grown where the plants are more mature. Bare root plants are the most cost-effective choice. It is easy to buy them by mail order – and there are many places to buy plant online, including nurseries which specialise in hedging plants. Bare roots should be planted between October – March. Container grown plants will give you a head start if your need for privacy is urgent, but they will cost more.
Get the right spacing
Spacing varies depending on what you have chosen. For laurel, go for no less than 60cm between plants. Bamboo spacing will depend on the species, so check the label carefully but it usually around 1m-1.5m. Privet can be placed closer together – around four plants per metre is ideal and hornbeam spacing should be about three plants per metre.
Speak to your neighbours
Before planting a hedge, let your neighbours know what you are doing, and reassure them that you will keep the barrier neatly pruned and contained. The last thing you want is for your peaceful green screen to trigger a feud with the next-doors!
Keeping your hedge in shape
Once your hedge has taken shape, you'll need to keep on top of regular pruning to encourage new growth and keep it looking its best. Choosing one of the best hedge trimmers is a great place to start.
Read more: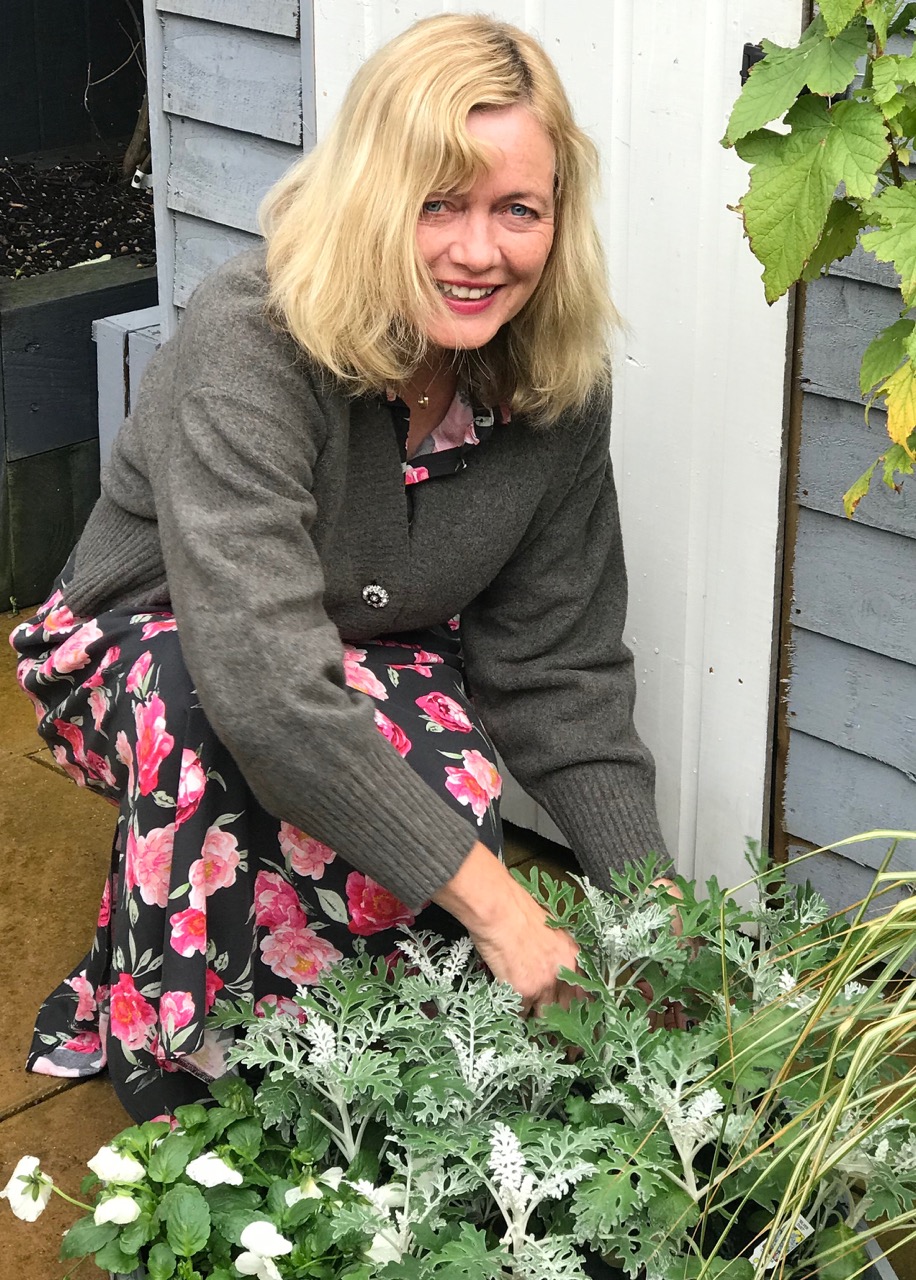 An experienced freelance journalist, editor and columnist writing for national magazines and websites, Fiona now specialises in gardens. She enjoys finding and writing about all kinds, from the tiniest town plots to impressively designed ones in grand country houses.