Best hedge trimmer: turn your hedges into masterpieces with these 6 trimmers
Discover our top gas, battery, and pole hedge trimmer picks for small and large hedges.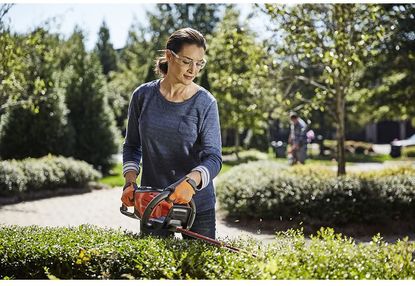 (Image credit: Amazon)
From clearing wild summer growth, to a winter prune for healthy plants next year, the best hedge trimmer will make maintaining your hedges a lot easier. While pruning shears are efficient, it can take hours and a lot of energy to shape up hedges, shrubs, and overgrowth manually, so this power tool is a must for larger yards.
We searched through the best brands for the most efficient gas- and battery-powered hedge trimmers. Among this list, you'll find hedge trimmers for privacy hedges, wild brush, and smaller hedges that you'd like to design into unique topiary shapes. We have included the cutting width and length so you know what kind of reach each has. Weight is an important factor too for something you will be holding, potentially at height, so that is specified.
Save yourself endless hours of sweat and wear by investing in one of these hedge trimmers today. And don't forget to keep the rest of your yard looking tidy – see our pick of the best lawn mowers for all your grass upkeep needs.
Best hedge trimmer for 2023
Why you can trust Gardeningetc Our expert reviewers spend hours testing and comparing products and services so you can choose the best for you. Find out more about how we test.
1. Husqvarna 115iHD55 Cordless Battery Hedge Trimmer
Best hedge trimmer overall
Specifications
Power: Battery
Blade length : 22in
Cutting capacity: 0.63in
Weight : 7lbs
Reasons to buy
+
Two-year warranty
+
Lightweight hedge trimmer
+
Starts with the push of a button
+
savE button maximizes battery time
The Husqvarna 115iHD55 Cordless Battery Hedge Trimmer cuts through hedges like butter. Powered by a 36.5V battery and weighing only seven pounds, this lightweight trimmer with a 22-inch dual-action blade is perfect for medium-to-large hedges.
The keypad on this hedge trimmer has two buttons. One button will instantly start the hedge trimmer. The second button is the savE button, which lets you maximize your battery time. Otherwise, when this button is not in use, the motor works at a highly efficient rate so that the hedge trimmer runs stronger, but doesn't last as long.
Although this hedge trimmer is expensive, it does come with a two-year warranty and the Husqvarna name which has a reputation for being a high-quality brand.
Best budget hedge trimmer
Specifications
Power: Battery
Blade length : 22in
Cutting capacity: 0.55in
Weight : 4.74lbs
Reasons to buy
+
Lightweight
+
Dual-action cutting blade
+
Double switch for supreme safety
+
Great value for money
The SnapFresh Cordless Hedge Trimmer can tackle most hedge trimming jobs – even unmanageable brush – making it a great value for money buy. It might not have the cutting width of more advanced models, but if you are fairly new to hedge trimming and need something that is super safe and easy to use, you will see why we love it.
Dual-action blades means it is good for everyone, whether left or right handed and as it is so light, it is easy to lift for cutting everywhere in your reach safely. It has a guard too and secondary switch so you can't accidentally turn it on.
Gardeningetc rated 4.5/5 stars: read the full SnapFresh Cordless Hedge Trimmer review
3. Poulan Pro PR2322 22-Inch 23cc 2 Cycle Gas Powered Dual Sided Hedge Trimmer
Best gas-powered hedge trimmer
Specifications
Power: Gas
Blade length: 22in
Cutting capacity: 1in
Weight : 11lb
Reasons to buy
+
Anti-vibration technology
+
Powerful 23cc engine
+
Cuts through 1-inch limbs
Reasons to avoid
-
Heavier than battery-powered hedge trimmers
People don't like gas-powered hedge trimmers because they tend to be heavier and vibrate quite a bit. That's not exactly the case with the Poulan Pro PR2322 Hedge Trimmer. While the 23cc engine has a powerful output, anti-vibration technology helps to reduce fatigue and makes the 11 pound hedge trimmer easier to hold for longer periods of time.
The rotating handle is the best feature of this hedge trimmer because it allows users to cut hedges at various angles without having to perform odd (and unsafe) movements to reach difficult spots.
The dual action stainless steel blades are 22 inches long and can cut through limbs and vines that are as thick as an inch in diameter.
4. BLACK+DECKER 60V MAX Cordless Hedge Trimmer
Best battery-powered hedge trimmer
Specifications
Power: Battery
Blade length : 24in
Cutting capacity : 1.5in
Weight: 8.4lbs
Reasons to buy
+
Reduces vibration
+
24-inch dual action blade
+
60V battery is longer lasting
+
Cuts through thick branches with POWERCUT feature
Reasons to avoid
-
Doesn't have a rotating head
The biggest drawback about battery-powered tools is that the battery doesn't always last as long as you need it. The BLACK+DECKER 60V MAX Cordless Hedge Trimmer has a 60V battery which means you'll be able to trim your hedges for much longer than other battery-powered hedge trimmers. You can keep track of the charge with the onboard battery indicator.
Even more impressive is the fact that the 24-inch dual-action blades are designed to reduce vibration and can cut through branches that are up to 1.5 inches thick. And if the blades get stuck on a limb, all you have to do is hit the POWERCUT button and the hedge trimmer will 'power through' that thick branch.
5. DEWALT 20V MAX Cordless Pole Hedge Trimmer
Best pole hedge trimmer
Specifications
Power : Battery
Blade length: 22in
Cutting capacity : 1in
Weight : 11.25lb
Reasons to buy
+
Can reach up to 12 feet
+
Battery-powered trimmer
+
Head adjusts to seven different positions
Reasons to avoid
-
Pole can be top heavy when head is adjusted
Tackle tall and large hedges with the DEWALT 20V MAX Cordless Pole Hedge Trimmer. This battery-powered hedge trimmer has 22-inch steel laser-cut blades that can reach up to 12 feet when the pole is fully extended.
The blades have a 1-inch cutting capacity and can reach difficult places thanks to a 180-degree articulating head that can be positioned in seven different ways. This design feature makes it easy to cut the top and bottom of a hedge without needing a ladder or squatting near the ground.
That said, users have noted that when the head is adjusted to one of these positions, it can make the pole a bit top-heavy and not as stable.
6. Walensee Cordless Grass Shear & Hedge Trimmer
Best hedge trimmer for shaping and designing
Specifications
Power: Battery
Blade length : 8in
Cutting capacity : Not advertised
Weight : 1.3lbs
Reasons to buy
+
Powered by batteries
+
Doubles as a grass shear
+
Lightweight and easy to handle
+
Perfect for shaping and designing hedges
Reasons to avoid
-
Doesn't advertise the cutting capacity (but we think it is best suited to smaller jobs)
The Walensee Cordless Grass Shear & Hedge Trimmer is the perfect tool to shape your hedges to perfection. No cord will get in the way when using this hedge trimmer as it's powered by two lithium-ion batteries that last up to 1.5 hours. This handheld tool is lightweight with a short 8-inch blade. It's the perfect size for cleaning up edges or shaping a hedge into a topiary design.
One of our favorite aspects of the Walenese Hedge Trimmer is that it has a double-safety button design. This means that the blade stops running if both buttons aren't pressed at the same time. A bonus feature is the included grass shear that can replace the hedge trimming blade.
Hedge Trimming Tips
If you don't know how to trim a hedge the tips below are a great starting point – especially if you are using a powered hedge trimmer.
1. Straight lines
Straight lines can be very hard to accomplish when trimming your hedges. Doing it 'by eye' can result in uneven lines or the trimming away of more hedge than necessary. There are a variety of tips and tricks you can find online, but many people tie strings to poles so they can follow the line.
2. When to trim
Formal hedges, or hedges that are shaped into nice, even lines, may require two to three trims per year. Some hedges are meant to look a bit more 'natural' and these may only require trimming once or twice per year. Certain plants have particular rules for trimming – like box hedges, which can't be dry when you trim (so trimming at the height of summer is not advised). Do some research into the type of hedge you have and the best method and time for trimming to keep that hedge healthy and long-lasting.
Just getting started? These are the best hedge plants.
3. Tall hedges
Tall hedges will require that you buy a pole hedge trimmer or an extender for your hedge trimmer. Trimming on a ladder can be dangerous, so it's best to have a tool that extends your reach while you have your feet planted on firm ground.
4. Remove leaves as you work
When hedge trimming, you need to stop and survey your work on occasion. This will mean removing branches and leaves that you've cut, before taking a step back to get a full picture view. Grab a pair of the best secateurs to help you with the finer detailing.
5. Less is more
Don't let yourself get carried away when hedge trimming. Make small cuts as you trim from the bottom to the top. You don't want to cut off too much of your hedges or make big mistakes that will require some major trimming.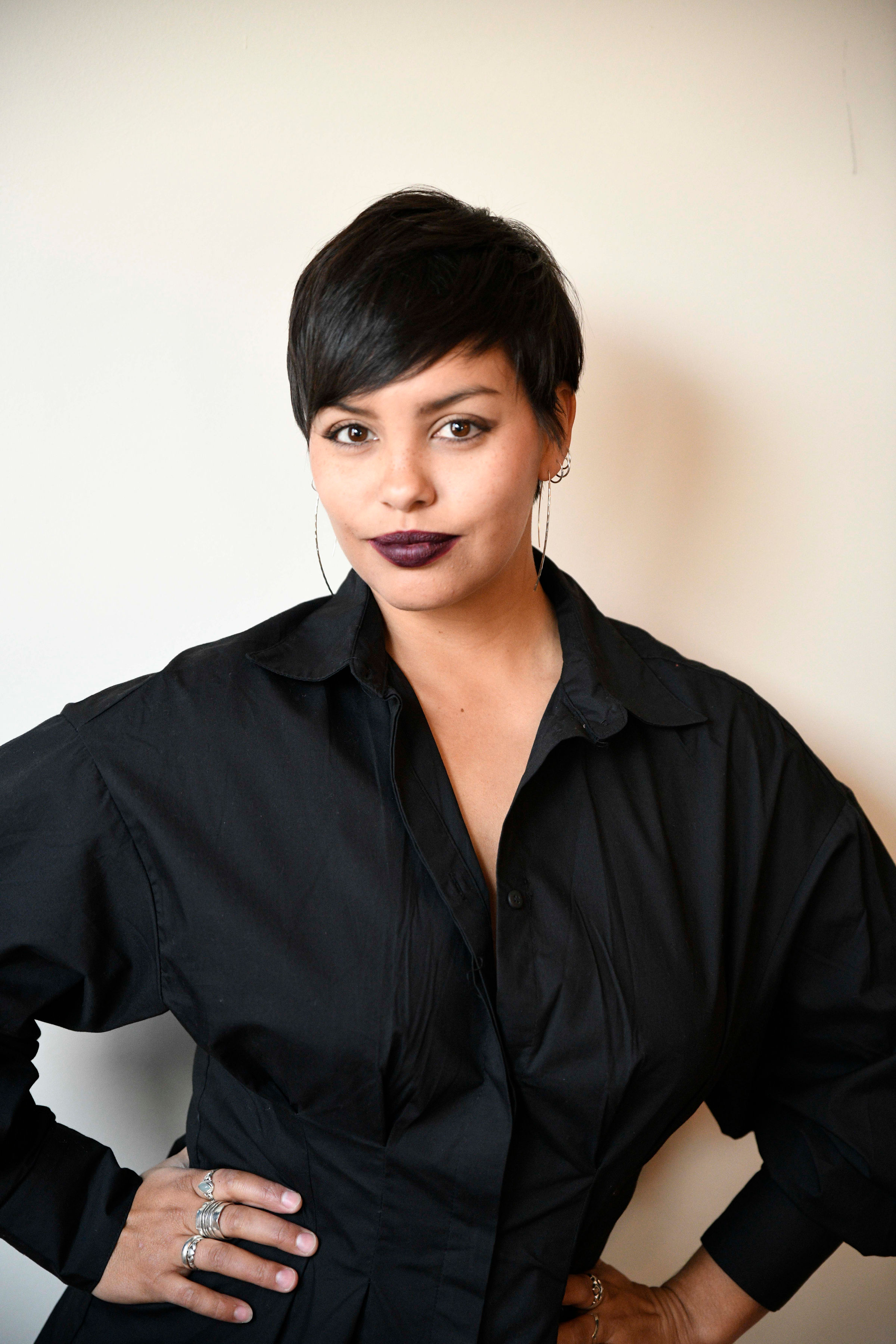 Alex Temblador is a Dallas-based award-winning author and freelance writer that has covered home, design, architecture, and art in publications like Real Homes, Gardeningetc, Home & Gardens, Dwell, Architectural Digest, Artsy, Neighborhoods.com, Culture Trip.