How to paint a shed: five simple steps to give your humble garden shed a fresh new look
Wondering how to paint a shed? Follow our straightforward guide and your shed will be summer-ready in no time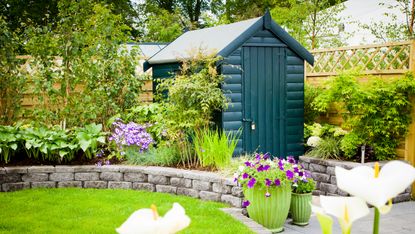 (Image credit: Westbury/Getty Images)
Wondering how to paint a shed? It's an update that only takes a couple of days, and will make a huge difference to your entire plot.
And, if you've been eyeing up our shed ideas, you might be in the mood to give your own a spruce, especially now that warmer weather is on its way. You don't need many materials, and it's actually a really satisfying job to do – perfect for a dry weekend.
Maybe you'll opt for a vibrant colour to make your shed a feature, or something more natural to blend into surrounding greenery. Or perhaps a pale hue is the one for you. Whatever colour you choose, painting a shed is a surefire way to add personality to your plot. And, as a bonus point, it'll help protect your shed from the weather, too.
So keep reading to find out how to paint in a shed in just a few steps, then grab your brushes and get started.
You will need:
Hand brush with stiff bristles
Old sheet/large, flattened, cardboard boxes
Old newspaper
Protective gloves
Protective goggles
A smaller paint brush for nooks and crannies
5L tin of paint – try Cuprinol Garden Shades for lots of lovely colours and prolonged weather protection
Step one: Clean your shed
Is your shed looking a bit disheveled after the winter months? Maybe there's a few cobwebs nestled in the cracks, a smattering of dirt along the door from muddy boots, or even a patch of algae lurking on the shady side. If that's the case, then a good place to start when painting your shed is is by giving it a good clean.
Grab a stiff hand brush and wipe off any debris. And, if there's algae around, then you'll need to use a bit of warm soapy water to clean it off, then rinse and leave to dry before proceeding.
Step two: Protect your surroundings (and yourself)
Next up is to cover the surrounding surfaces, to protect them from paint splatters. This is especially important if your shed is on paving stones. Pop an old sheet around the bottom of your shed. Flattened cardboard boxes will also do the trick. Move any outdoor furniture and your best BBQ safely out of the way, too.
If your shed has windows, then cover them with newspaper, secured by putting masking tape along the edges. This will make painting much easier and will avoid drops of paint getting on the panes. Cover any metal details with tape, too – think handles, hinges, and locks.
Then, pop on some protective gloves and goggles, and you're ready to get started.
Step three: Get painting
Now for the fun part! Give your paint a good stir, and then start painting from the top of your shed downwards, as the team at Cuprinol suggests.
You can use a paint roller for large areas, or a wide fence and shed brush if your prefer. For tricky nooks and crannies, use a smaller brush.
Try not to overload the brush or roller, or let paint collect in crevices, as suggests B&Q. This will help to avoid runs or drips.
Step four: Leave to dry
Once your first coat of paint is on, you can pop the kettle on and have a well-deserved rest. Leave it to dry, normally around four hours or so.
Step five: Apply a second coat
Apply your second coat of paint, just as you did the first.
And then, you're done! Step back and admire your hard work and enjoy your shed's fresh new look.
Do I need to sand my shed before I paint it?
It's always better to apply fresh paint to a smooth surface. So, if your shed is looking a little flaky from a previous painting endeavour, or is slightly on the splintery side, then give it a good sand before you start painting.
To do so, simply wrap sandpaper around a block and remember to move in the direction of the grain for the best finish.
What is the best colour to paint a shed?
There's no right answer when it comes to the best colour to paint a shed – it entirely depends on the style you're after.
For contemporary plots, try vibrant brights, or cool black. From Cuprinol's Garden Shades, we love the bold orange of 'Honey Mango', the radiant 'Dazzling Yellow', or the inky 'Black Ash'. A shed painted in one of these tones will make a fabulous addition to our modern garden ideas.
But maybe you prefer a softer feel. Well, if you love a romantic look and our cottage garden ideas, then opt for pretty pastels or simple white. Try Cuprinol's 'Pale Jasmine', or 'Pale Thistle' for a subtle violet hue. They'd make lovely colours for she shed ideas, too.
Some prefer a more pared-back look for their shed – if that's the case, you can't go wrong with the deep green hue of Cuprinol's 'Holly' tone, or the rich brown of 'Seasoned Oak'.
And remember, you don't have to paint your shed all in one colour! Add a contrasting tone to the window frames or the door, for a playful look. Head over to our '6 shed paint ideas: quick and easy ways to give your garden shed a new look' feature for more inspiration.
When is a good time to paint a shed?
According to the team at B&Q, it is best to paint your shed when the weather is dry, and when there is no rain forecasted for a few days.
And in terms of season, spring is a great time of year to paint your shed, to help your garden look its very best come summer.
Ready to choose your perfect paint shade? Find the right product for your project in our guide to the best exterior wood paint.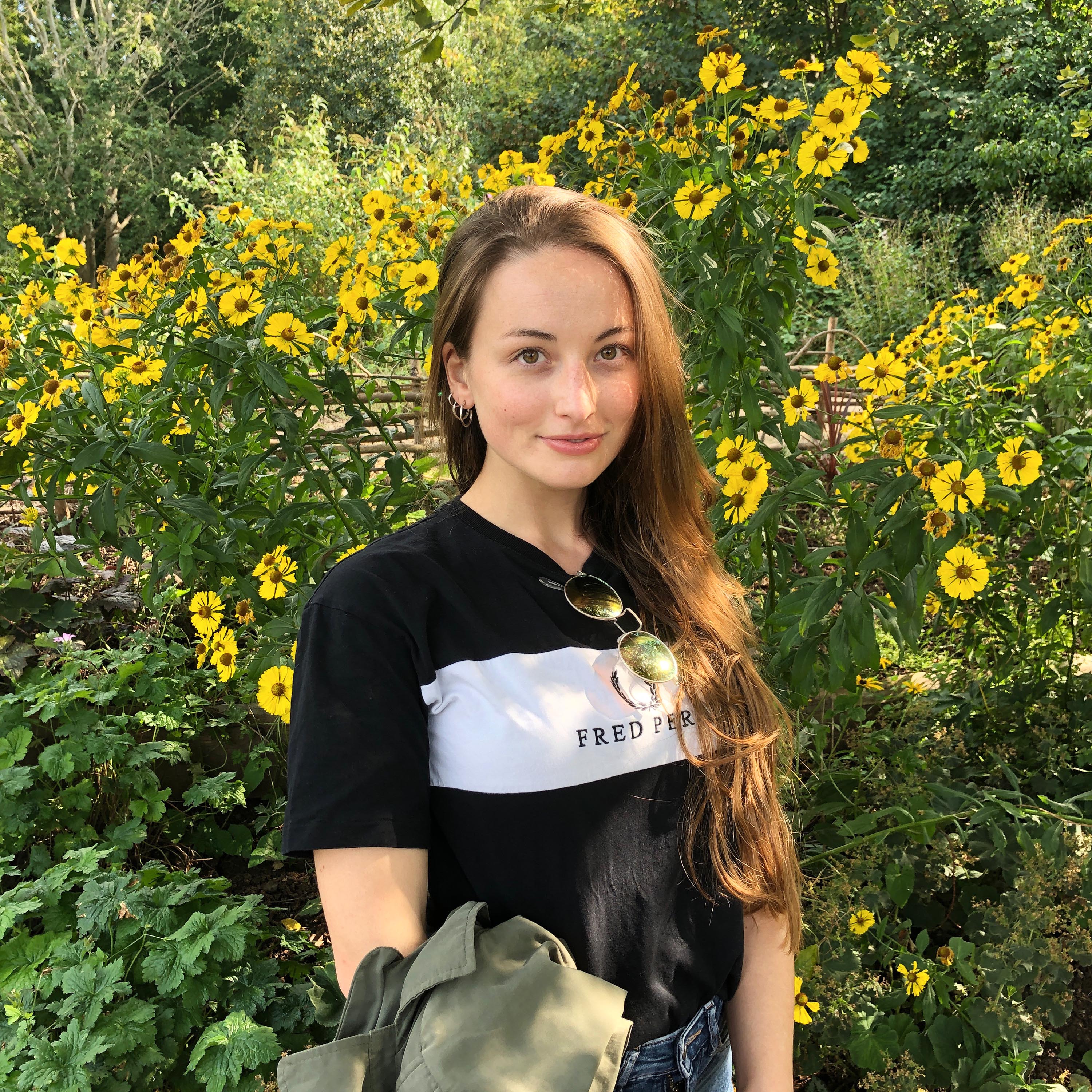 The garden was always a big part of Holly's life growing up, as was the surrounding New Forest where she lived. Her appreciation for the great outdoors has only grown since then. She's been an allotment keeper, a professional gardener, and a botanical illustrator – plants are her passion.