How to plant a winter container: follow our step-by-step guide for adding seasonal colour
We show you how to plant a winter container to give your garden an instant lift in the colder months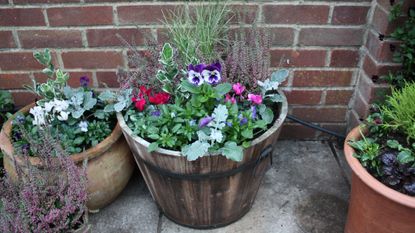 (Image credit: Future)
Follow our tips on how to plant a winter container and you'll bring a touch of loveliness to your garden when there's not much else going on. Positioned on the patio where you can see it from the house or in the porch to welcome you home, it can really help to lift your spirits on grey days.
A mix of bright flowers and berries with shapely evergreens and graceful grasses always looks good. Go for instant impact with pretty colour combinations or perhaps try a more minimal statement pot with ornamental foliage that adds interesting shape and texture.
Keep reading for our expert tips on how to plant a winter container, plus follow our planting recipes to create two stunning looks you'll love. There's even a handy shopping list of plants included to make life even easier.
If you need more inspiration for adding interest during the colder months, you'll find plenty of suggestions in our winter garden ideas.
Top tips on planting a winter container
Make sure you put your container into position before you start filling it otherwise it will be too heavy to move. Fill the pot generously as plants grow slowly during the colder months and you don't want to leave any obvious gaps.
Once planted up, put the pots where they will get most light. Regularly check the compost for signs of drying out, and be careful not to overwater them.
Want some help choosing suitable plants? Head over to our best plants for winter pots for our top picks.
How to plant a winter container
1. All winter containers should have drainage in place to prevent plant roots getting sodden. Use plenty of crocks or broken up polystyrene plant trays. If possible, also raise the pot on feet or bricks for increased drainage and to avoid frost damage.
2. Mix some slow release fertiliser in with multipurpose compost and part fill your pot, gently firming in as you go. Position the largest plant, which becomes the 'backbone' of your planting scheme, teasing out any dense roots as you go.
3. With your largest plant in place, experiment with the layout of other plants before committing to planting. Move them around to achieve the effect you like best. Aim for a good contrast between any foliage and flowering plants.
4. Work from one side of the pot to the other. Rather than fill the pot with compost and then dig out planting spaces, place each individual plant. Once you are happy with the arrangement start to pack compost around the roots of each plant, firming them in as you go.
5. Water regularly, but let compost nearly dry out in between times so it doesn't become waterlogged.
1. Create a colourful winter mix container
You will need:
1 x Carex 'Frosted Curls'
1 x Euonymus 'Emerald Gaeity'
1 x winter-flowering pansy
2 x heather plants
2 x potted cyclamen (we chose red and pink)
2 x viola
3 x cineraria
Carex grass comes in a range of colours, and either arching or curly leaves like this one. It adds height and feathery texture to your display, and will look good all winter. The cream-tipped leaves of the eunonymous adds structure to the heart of the arrangement, and is partnered here with a winter-flowering pansy that will keep going all winter long.
The rest of the planting takes on a symmetrical formation featuring pairs of winter heathers, cyclamen and viola, with the cineraria offering silvery foliage to complement the pinks and purples of the flowers.
2. Create a sculptural winter foliage container
You will need:
1 x Phormium 'Sundowner'
1 x Carex buchananii
1 x evergreen such as laurel
1 x Wintergreen Gaultheria procumbens
1 x Hellebore argutifolius
1 x heuchera 'Winter Joy'
A tall and architectural phormium with its arching leaves creates height and drama as the 'thriller' planter, while the ornamental bronze carex grass adds a contemporary touch.
You always need a good evergreen in a winter container and this laurel does the job perfectly as a 'filler'. The large red berries and pink tinged leaves of the wintergreen add a touch of colour, as will the hellebore when it comes into bloom but in the meantime the dark serrated leaves look good anyway.
The zesty lime heuchera adds the 'spiller' element, as will flop over the sides of the pot to soften the edges and add a graceful finishing touch.
More winter garden advice: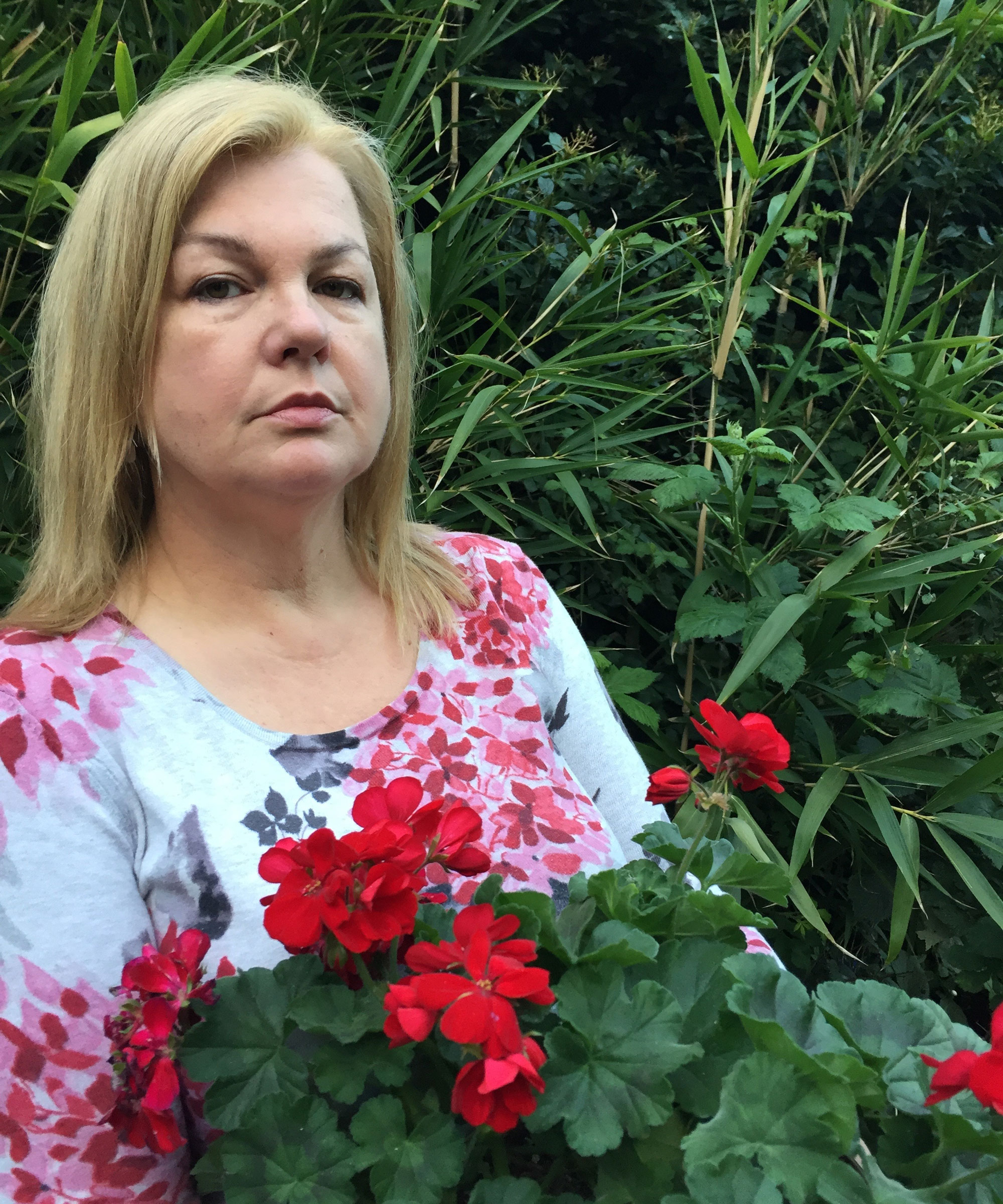 Lifestyle journalist Sarah Wilson has been writing about gardens since 2015. She's written for Gardeningetc.com, Livingetc, Homes & Gardens, Easy Gardens and Modern Gardens magazines. Having studied introductory garden and landscape design, she is currently putting the skills learned to good use in her own space where the dream is establishing a cutting garden.