Painting garden furniture: follow our expert tips for a stylish furniture makeover
Painting garden furniture is the best way to revive tired garden tables, chairs and benches. Here's what you need to know to give yours a new lease of life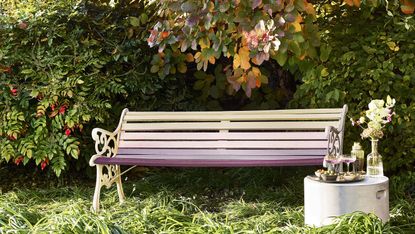 (Image credit: Cuprinol)
By painting garden furniture you can make it look good as new once again. Exterior wood paint will protect garden tables, chairs and benches from the elements so you can make the pieces you selected – or that someone else passed on to you – last longer.
But painting can also create a whole new look. There's a brilliant range of colours to choose from for furniture, including gentle blues and greens that complement your garden's planting, soft neutrals, on-trend greys and striking blacks. Alternatively, consider shades as hot as the blooms in your pots and borders in yellows, oranges, and pinks.
Painting garden furniture isn't a complicated job. It just requires the right kit, a little time, and our step-by-step guide. Scroll down for all the know-how you need, then check out our guide to the best exterior wood paint so you can find the perfect product and colour for the job.
Painting garden furniture? You will need:
Step one: check the condition of your garden furniture
Take a good look at your furniture before you start. If there's any minor damage to the wood such as chips or splintered areas, now's the time to deal with them.
If the only issue is loose, flaking paint, you can skip this and move on to step 3.
Step two: repair any damage
Use the stiff wire brush to remove the damaged wood, then get rid of any dust with a damp lint-free cloth. Using the putty knife, spread wood filler into the gap. Make sure the damaged area is completely filled. Leave to dry, then sand to get an even finish that's flush with the surrounding wood.
Step three: sand and clean your garden furniture
Before you can paint you'll need to prepare the surface of the furniture. Put on a dust mask for protection, then use sandpaper and a sanding block to remove any loose, flaking paint left over from previous applications and to sand all surfaces thoroughly.
Next, use a damp lint-free cloth to wipe all the surfaces you'll be painting so they are free of dust, dirt and grease.
Step four: apply primer, if required
If the exterior wood paint you've chosen requires a primer, you'll need to apply it at this stage and according to the instructions on the tin. Primer not needed? Skip to step 5.
Step five: apply the paint
You'll need to paint in the right conditions. Check the forecast as the weather should be dry during application and while the paint is drying.
Stir the paint thoroughly, then use a paintbrush to apply it evenly to your furniture, working along the grain of the wood. Leave to dry for the time specified on the paint tin.
Step six: apply a second coat
Once the first coat is dry, you can apply a second coat of paint. Some paints may require light sanding between the first coat and the second, so check if this is the case, and make sure you remove any dust created if you have to do so.
Make sure your second application of paint is also even and along the grain of the wood.
Your furniture should be completely dry before you use it. All that's left to do then? Appreciate your revamped furniture.
More great garden ideas: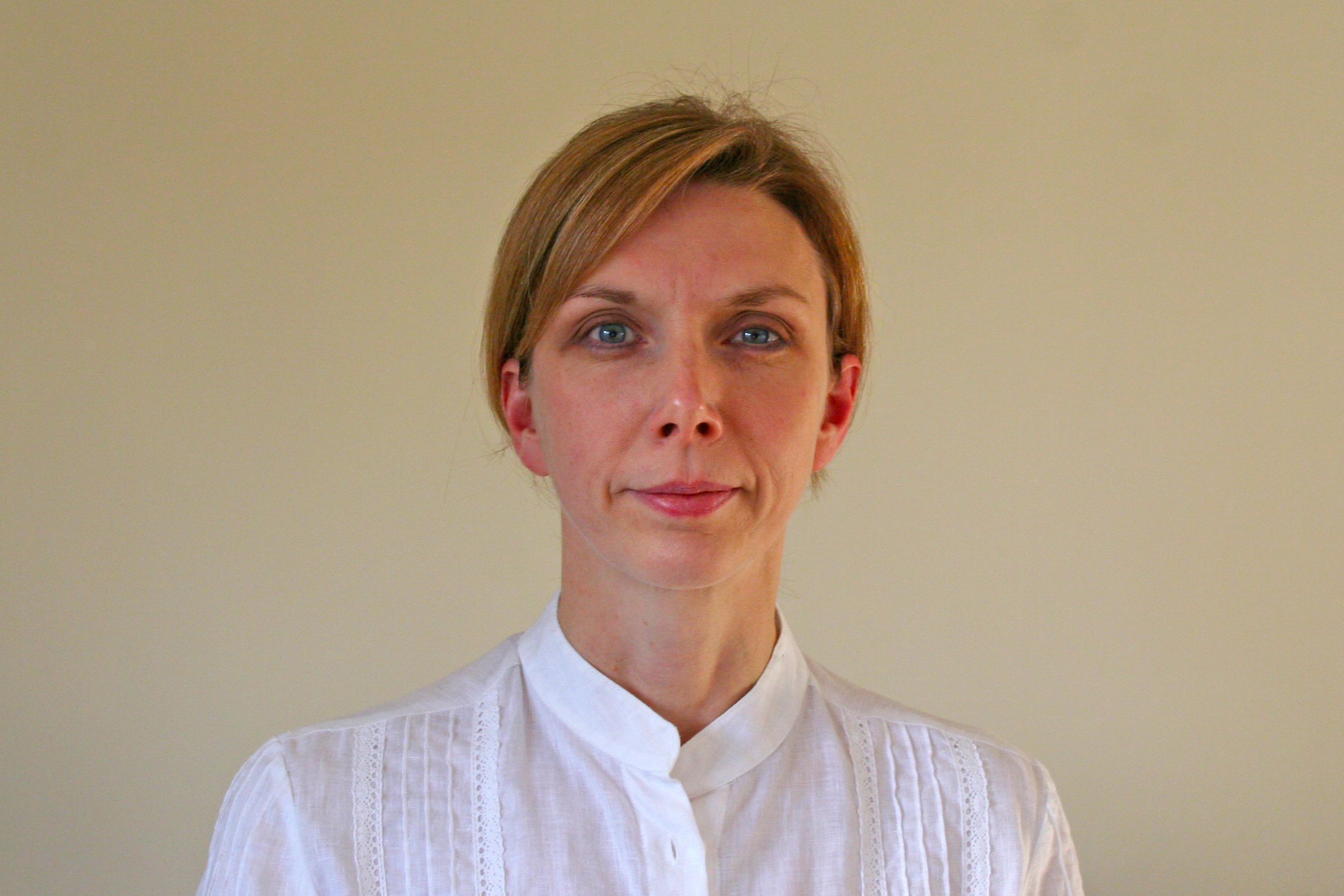 Sarah is a freelance journalist and editor writing for websites, national newspapers, and magazines. She's spent most of her journalistic career specialising in homes and gardens and loves investigating the benefits, costs and practicalities of home improvement. It's no big surprise that she likes to put what she writes about into practice, and is a serial house revamper.