Pruning raspberries: when and how to do it, including tips from Monty Don
Pruning raspberries is a must-do job whether they're summer or fall bearing. Here's everything you need to know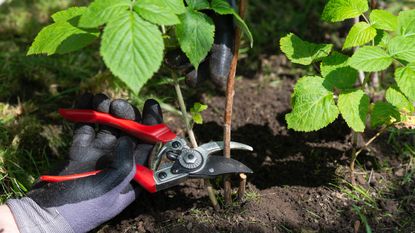 (Image credit: Alison Thompson/Alamy Stock Photo)
Pruning raspberries is an essential job when growing this delicious fruit in your garden. And, as long as you get the timing right, the process is pretty straightforward.
Part of learning how to grow raspberries is choosing whether you want summer-bearing or fall-bearing varieties. The time to prune them will depend on the type you have. And once you've got the date in your diary, it's simply a matter of grabbing your secateurs and cutting the old canes down, more or less.
There are a few extra tips to bear in mind though, which we cover in this guide. You'll be all set for growing your best crop of raspberries yet in no time.
When should you start pruning raspberries?
If you have summer-bearing raspberries, which fruit in mid-summer on the previous year's canes, they should be pruned after the harvest. Fall-bearing raspberries, on the other hand, crop later at the tips of current-year canes, and should be pruned at the end of winter.
But whichever type you are growing, remember to 'mulch plants with composted manure or well-rotted garden compost in spring,' as says John Negus, a garden expert for Amateur Gardening. He also suggests feeding them monthly – fish, blood and bone meal or an all-purpose fertilizer such as Vitax Q4 will do the job.
Here, we've provided advice on how to prune raspberries in both categories.
How to prune summer-bearing raspberries
There are plenty of summer-fruiting raspberries to choose from. Garden expert Monty Don's growing picks include 'Malling Jewel', 'Glen Ample', and 'Glen Moy'.
Before you get started, you may prefer to wear gardening gloves when pruning raspberries, to protect your hands from their often prickly stems. You'll also need a pair of the best secateurs, and perhaps some of the best loppers, too. You might also want to have a trowel or a spade to hand, in case you need to dig up suckers.
Once summer-bearing (floricane) raspberries have finished cropping, cut the fruited canes back to near ground level, says the experts at Amateur Gardening. Gardener Monty Don focuses on the color of canes when he's pruning raspberries: it's the brown ones that need to be cut down to the ground, he says, with the fresh green canes left standing. It's these new canes that carry next summer's crop, he reminds us.
Reduce the new canes to the six strongest shoots, Monty recommends. Take out smaller and awkwardly positioned growth.
The strong shoots should then be tied to supports. Monty suggests growing summer-bearing raspberries against a permanent support system – he uses parallel wires firmly secured between robust posts. He then uses twine to tie the canes to the wires, weaving the shoots around them and fanning them out evenly along the wire at each level. This way, the raspberry canes are secure in the face of the winter winds that could damage them.
How to prune fall-bearing raspberries
If you're growing fall-bearing varieties, pruning them is a late winter garden job to early spring, once they have lost their leaves. These include 'Autumn Bliss' and 'Polka', both of which are grown by Monty.
These types of raspberries produce berries on the current year's growth, so cut them back in order to remove all of last year's canes. John Negus of Amateur Gardening says to do so within 4in (10cm) of the base. 'Strong new canes will form and fruit 
in late summer and early autumn,' he says.
Bear in mind that fall-bearing raspberries can demand a little care in summer as well. If they're overcrowded, reduce the number of canes.
You should also remove any suckers outside the rows during summer.
How to prune fall-bearing raspberries for two crops
If your backyard is limited in size and you only have the space for some small vegetable garden ideas, you can grow fall-bearing raspberries only and harvest a late spring and a fall crop once they are well established.
'Canes that have been left unpruned with just the fruited tips cut out will probably produce a crop in late spring,' says John. However, 'there is a risk that by leaving all 
the canes unpruned, the plants will not produce any new canes to fruit in the autumn,' he says. So, play it safe by reducing some of them to ground level.
Here's what you need to do when it comes to pruning them:
At the end of winter, choose the strongest fruited canes – six or so – per 3 feet (1m) of each row and prune them to around 3 feet (1m) high. Cut the remainder of the canes to the ground.
In summer, when they're no longer fruiting, cut down to ground level the canes you pruned only the top part of.
Like the idea of harvesting two crops from your raspberries? The RHS recommends cultivars 'Joan J', 'Autumn Treasure', and 'Himbo Top' as well-suited to double cropping.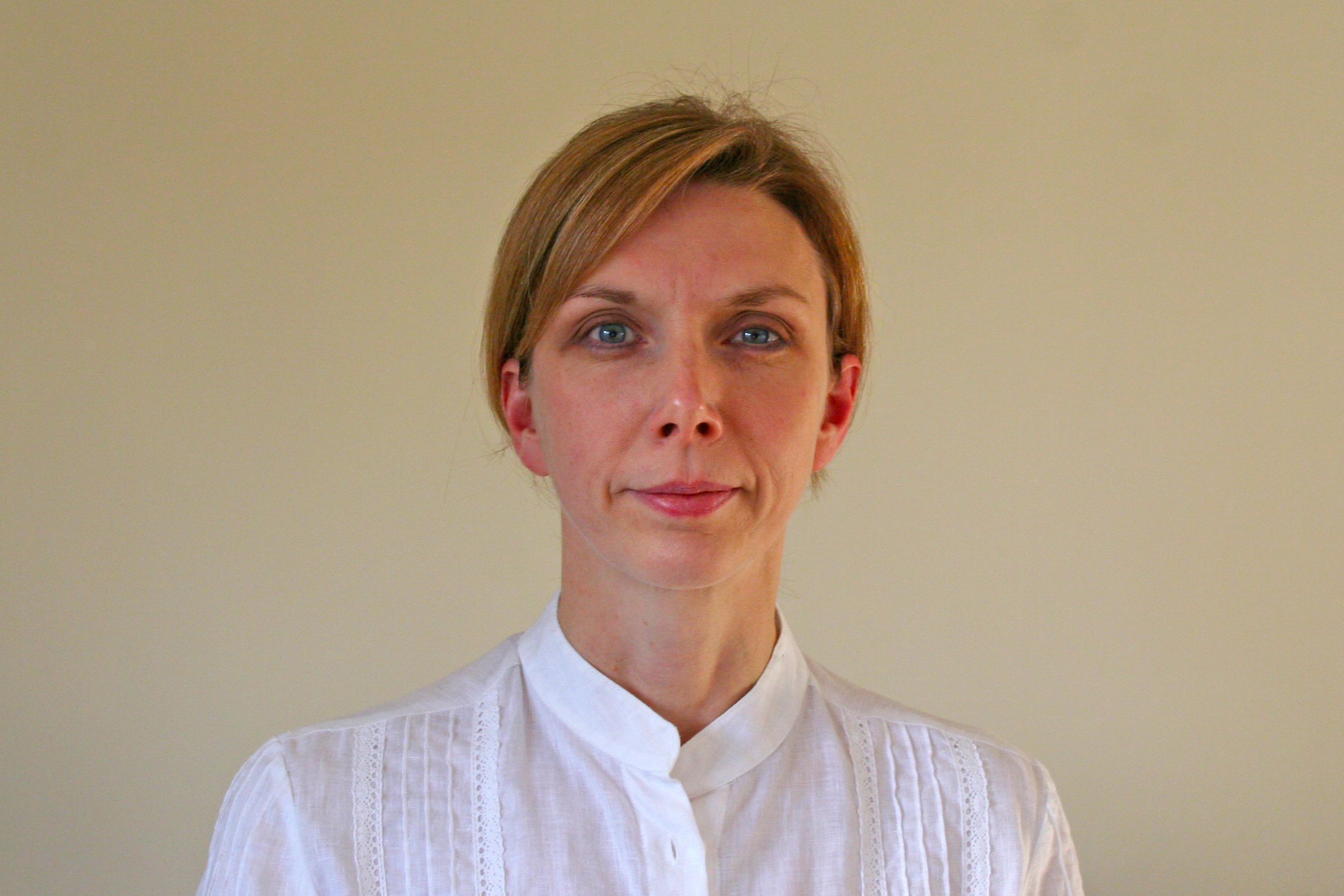 Sarah is a freelance journalist and editor writing for websites, national newspapers, and magazines. She's spent most of her journalistic career specialising in homes and gardens and loves investigating the benefits, costs and practicalities of home improvement. It's no big surprise that she likes to put what she writes about into practice, and is a serial house revamper.