Essential rose care tips, according to the rose experts – including what not to do
Ensure you always have beautiful blooms with these rose care tips from the rose experts at David Austin Roses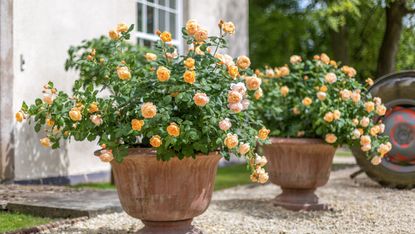 (Image credit: David Austin Roses)
Our essential rose care tips are just what you need so you can fill your garden with beautiful scent and colour this summer. Whatever type of rose you're planting, we're here to help with expert advice to ensure you always get stunning blooms.
Roses work in every garden, whether it is a cluster of pretty pots on the patio, or something to cover up an unattractive wall or a fence with a succession of beautiful blooms. These plants can last from five to 25 years (or even longer) with the right planting advice and care.
So when it comes to expert advice on how to grow roses, who better to ask for some essential rose care tips than renowned rose grower David Austin Roses? As a family-run business, the company is committed to expertly breeding beautiful roses with the sweetest scent, the best shape and prettiest flowers.
The company, based on a farm in Shropshire, UK, was founded in the 1950s by the late David Austin, whose first rose was a classic light pink shrub variety with an evocative scent called 'Constance Spry.' There are now 200 David Austin roses including some dazzling examples of climbers, ramblers, shrub roses, hybrid tea roses and floribunda roses with nostalgic names such as 'Eustacia Vye,' 'Shropshire Lass' and 'Tottering-By-Gently.'
So to ensure your blooms are beautiful for many years to come, keep reading for the dos and don'ts of rose care tips from David Austin Roses.
Do feed your roses
'This is one of the most beneficial jobs,' say the David Austin experts. 'It provides the rose with key nutrients to keep it healthy, allowing it to produce better blooms and resist pests and diseases.'
There are two types of rose feed, granular and foliar. The granular ones are the easiest to use. Simply sprinkle the grains over the soil around the base of the rose, and then apply a mulch on top. The roots will slowly absorb the good stuff. Just two feeds a year are necessary. The first is in late March/early April just before the rose leaves are fully formed.
The second feed is advised in early July, after the first flush of flowers has finished. However, if your rose is a type that only flowers once, it will only need one feed a year.
Don't plant roses too close together
It's not that roses are especially fussy, but they definitely do need space in order to thrive and remain healthy. 'It's fine to mix roses with other plants. A garden with a mixed planting scheme helps to control pests by encouraging a natural eco system of garden insects, but be careful to leave space around roses to allow air to circulate,' say the David Austin team.
They suggest planting roses approximately 60cm apart. This reduces the risk of fungal diseases developing.
Head over to our guide on companion planting to discover the many benefits of having different planting combinations in your garden.
Do prune roses
Learning how to prune roses correctly is a job which puts some people off growing roses, for fear that it's too complicated. But it really does not have to be difficult. Pruning is simply the removal of weak, dead and diseased stems from a rose plant.
'The reason for pruning is to create a shapely, attractive shrub, with good structure, and to encourage fresh growth,' says the David Austin team. They recommend pruning from the middle to end of winter (ideally January and February in the northern hemisphere). 'However, if you still haven't pruned by March, it is still okay to do so.'
The amount you need to cut back your rose depends on the type of rose you are pruning, as the advice is slightly different for climbers and shrub roses. How much you cut off depends on the age of the rose plant. But even if you do make a mistake, the chances are that you will simply enjoy a few less flowers for a season. It is very unlikely that you would ever kill your rose by pruning too many branches.
Don't plant roses on ground where they have been before
If possible, avoid planting a rose in the same position. This is because of a condition called rose replant disease. 'If you do decide to plant in the same location, we recommend removing as much soil as possible and replacing with soil from a part of your garden that has not grown roses before or buying fresh top soil,' say the David Austin team. This should be dug in at a minimum of 60cm wide and deep.
Our guide on how to plant bare root roses has lots of tips on getting the best from your new rose plant.
Do deadhead your roses
Deadheading means removing flowers which have finished in order to encourage further blooms. It will also improve the appearance and shape of the rose, ensuring your rose remains the star of the show in everything from garden borders to your cottage garden ideas.
'You should deadhead repeat-flowering shrub roses and once flowering shrub roses which don't produce hips (the decorative plump pinkish red seed heads). Do not deadhead hip-producing roses if you want hips in the autumn/winter,' say the David Austin experts.
Use a set of the best secateurs and make sure they are sharp to ensure a clean cut.
Don't put roses in an exposed or windy spot
Though roses are fairly tolerant, they will not thrive in a windswept position, according to the experts. This is because strong winds can cause the base of the rose to loosen in the soil, which means that it will grow at an angle. In certain circumstances, this could kill it.
To avoid this, David Austin's rose care tip is to make sure you firm the rose into the ground, or firmly stake it with a cane and twine, which may help to protect any plants which do catch the wind.
Do mulch your roses
A rose care tip you might not have considered before is mulching, but this is key to good gardening, and roses really benefit from this procedure. The process basically involves the application of a protective layer of mulch around the base of a plant. There are three big benefits. It helps roses to retain moisture, it can suppress weed growth and the mulch will provide plenty of nutrients as the roses grow.
Mulch could be garden compost, composted straw or bark, or some well-rotted manure. The manure must be at least two years old, as fresh manure can damage roses' roots.
'Before mulching, feed your rose and water the surrounding soil, which should be clear of old leaves and weeds,' is the David Austin top tip. 'Apply a three to five centimetre layer of your chosen mulch around the base of the rose, and spread it to the width of the rose canopy.'
Don't protect roses over winter
When it comes to how to protect plants from winter, it turns out that you don't need to worry too much about rose care tips. Roses may look delicate and exotic when they are in flower over the summer, but they will survive over winter without needing extra help. This is because they hibernate (go dormant) during this time of year. They do not need lifting, covering, fleecing or any special protection against the elements, even frost and snow.
Want to get extra rose plants for free? Head over to our guide on how to take rose cuttings and follow our step-by-step guide so you can fill your garden with even more beautiful blooms.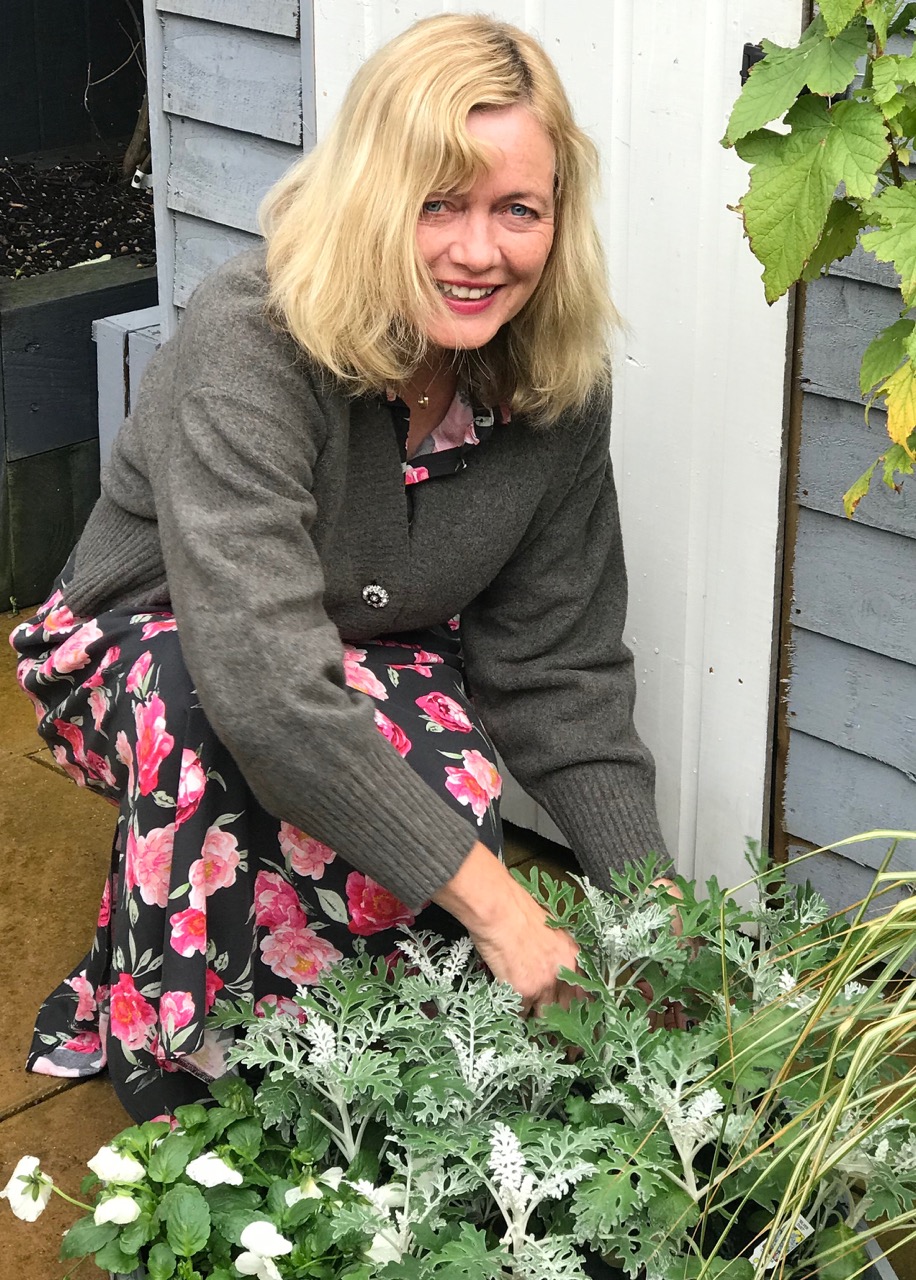 An experienced freelance journalist, editor and columnist writing for national magazines and websites, Fiona now specialises in gardens. She enjoys finding and writing about all kinds, from the tiniest town plots to impressively designed ones in grand country houses.