How to prune roses: keep your rose plants in tip-top condition for the most beautiful blooms
Our tips on how to prune roses will let you enjoy healthier plants year after year – from patio and shrub varieties to rambling kinds and more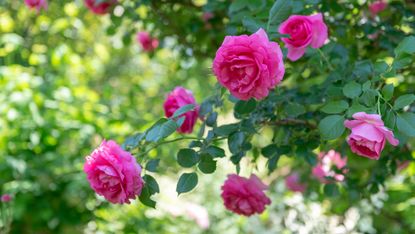 (Image credit: M.Arai/Getty Images)
Learning how to prune roses correctly will make all the difference to the health and flowering potential of your prized plants. Just a bit of know-how can transform a lacklustre bed into a gorgeous display.
With their soft blooms and enchanting scent, roses are certainly some of the most rewarding garden plants to grow. But, whether you're new to rose growing (having followed our advice on how to grow roses), or already have an established rose garden, it's good to have some pruning skills up your sleeve. You see, roses are prone to disease and loss of shape if they aren't pruned regularly.
As the team at Squire's Garden Centres says, roses are a diverse range of species and not all should be pruned in the same way. 'That said, if you keep in mind what type of rose you're dealing with, be it climbing or rambling, shrub or bush, pruning is a pretty straightforward task that can reap big rewards in keeping your plant healthy.'
To give you a helping hand getting started, we've shared our advice on the best rose pruning times and methods for all the common varieties below. And remember, for all roses, always cut to an outward-pointing bud, making a sloping cut about ¼in (6mm) above it.
So, read on, and you can keep your garden looking fabulous and smelling divine year upon year.
How to prune bush roses (Hybrid Teas, Floribundas and English roses)
After removing dead, diseased or damaged wood, prune Hybrid Tea stems back to three or four buds above last year's cut, just above an outward-facing bud.
When pruning Floribunda roses and English roses, cut back a little less hard – go for four or six buds above last year's cut.
As the RHS says, bush roses can become unruly and tangled, with little flowering, if not pruned properly. Not sure what your bush rose is? Hybrid Tea roses have one flower per stem, whilst Floribunda roses are also known as 'cluster-flower roses', as have multiple blooms per stem. English roses are a fairly new rose group, introduced by breeder David Austin.
Whatever varieties you have, keep them in good company with these 5 of the best companion plants for your rose bushes.
How to prune patio and miniature roses
The pruning of these is similar to that recommended for bush roses. Cut back the stronger stems to 4-6in (10-15cm) for miniatures, and a little higher for patio roses.
Occasionally strong, over-vigorous shoots will appear, which spoil the overall look of the plant. Remove these entirely, so that the plant has a balanced framework through the growing season.
These smaller varieties of rose are perfect if you love the romance of our cottage garden ideas but don't have much space. Most varieties will grow very happily in pots.
Don't forget we've got lots of lovely patio ideas in our guide.
How to prune modern shrub roses
As with bush roses, an open centre (to prevent stems from growing inward and rubbing) is ideal. However, it's arguably more important to build up a branching framework with sideshoots that produce flowering 'spurs'.
So, reduce the main stems by around a third, and the sideshoots by a half to two-thirds.
Only thin out one or two older stems if necessary.
These roses are bred to be resilient and repeat-flowering, with impressive blooms. There is a huge variety, but some of our favourites include the vivid pink 'Bonica', or the clustered white blooms of 'Little White Pet'.
How to prune climbing and rambling roses
Climbing roses have large flowers (but smaller trusses) and stiffer stems than ramblers. They're gorgeous when trained around an arbour, or one of our pergola ideas. They tend to need just a light pruning.
Keep the main part of the framework, cutting out only dead, diseased or damaged wood.
Retain new growth, and prune back flowering spurs to two buds.
Rambling roses are more vigorous than climbing roses, so need cutting back harder.
They flower best on new wood, so remove all flowered wood, and keep any new growths.
Flowered wood will have hips, and can be cut back to the base of the plant, where a new growth emerges.
Prune sideshoots back to one or two buds, to encourage flowering next year.
How to prune ground cover roses
Cut out dead, diseased or damaged wood as well as any weak and upright shoots.
Reduce strong sideshoots by a third.
If plants are getting congested, thin out by removing around a third of the stems.
You may even find it easier to tackle a bed of these roses with your best hedge trimmer.
These roses, chosen to cover large beds or sloping banks, need only light pruning. However, once established, you may need to prune them a little harder to keep their shape.
How to prune hedging roses
Cut out dead, diseased or damaged wood and reduce the tops and sides, to keep plants to a desired size.
At the same time, generate new growth by removing about a quarter of the oldest stems.
Many types of shrub rose make great hedges. Their thorns provide a good barrier to unwanted visitors and their dense growth will provide sweetly-fragranced shelter.
For more inspiration when it comes to garden screens, check out our garden privacy ideas.
How to prune standard roses (including weeping standard)
Crucially, keep all the new growth when pruning, only removing dead, diseased or damaged wood.
If the plant is old, or congested in its 'head', cut out one or two of the older stems to keep an open structure.
These roses add height to a bed or border. Prune normal standards the same way as if they were bush roses (ignoring the fact that the flowering stems are sitting atop a tall, single stem).
Weeping standards are usually ramblers that have been budded on to a standard rootstock, or 'cane'.
Why should I prune roses?
Technically, you don't have to prune roses, and some gardeners have healthy rose bushes that aren't pruned.
But, if your rose's branches are looking congested and crossing over one another, or you can spot dead or diseased wood, then pruning is the way to go. This will give your plants a healthier, better-spaced framework of branches, which will encourage lots more flower buds to appear.
As the team at Squire's Garden Centres says, 'There are many good reasons to prune, but chief amongst them is certainly the new lease of life it gives to roses. Pruning can not only help to extend the general lifespan of a rose plant but it can also equip it with the health and preparation to survive harsh winters, promising the fullest growth and rich blooms in the coming year.'
However, if your rose bushes look healthy as they are, there's nothing wrong with leaving rose pruning off the to-do list.
When is the best time to prune roses?
If you're wondering when to prune roses, then we're here to help – the best time for pruning roses is late February to late March. Most roses are dormant during this time, and pruning later in winter reduces the risk of pruning during a hard frost, which can damage the plant.
Of course, if you live in a place with very cold winters, you may need to wait a little longer for pruning your rose bushes, until very late March. The key is not to miss the window between deep winter and spring when your rose will start growing again. You really don't want to prune fresh growth – doing so might prevent your rose from blooming that year.
It's also possible to give roses a lighter prune in late summer, after they've finished flowering. Avoid hard pruning during this time, but you can remove dead or diseased branches and deadhead spent flowers. If you leave the flowers, however, you can enjoy colourful hips which will add interest through the colder season.
Head over to our guide to pruning shrubs for more top tips on keeping your garden in great shape.
When should I avoid pruning roses?
Avoid pruning rose bushes if the soil is waterlogged, unless you are working on boards.
In addition, Jeremy Hall, Group Plant Buyer at Squire's Garden Centres, says to never prune when the weather is cold and frosty or snow is expected. This can lead to frost penetrating the pruning cut and may cause the roses to die back.
There's plenty of other things to be getting on with when the weather turns colder though – take a look at our winter garden jobs.
Extra tips for rose pruning
Jeremy Hall of Squire's Garden Centres shares his top tips for pruning roses:
Make sure your secateurs or best loppers are very sharp. Blunt ones will crush the stem you are cutting and the bud may not develop, or the branch may die back.
When pruning rose bushes, never cut into the middle of a branch or stem – always look for a good strong healthy bud and make your pruning cut just above it.
Using a slanted cut that runs away from the bud prevents moisture running into the bud and spoiling it.
Don't forget that you can shop online for roses, to save you a trip to the garden centre – Squire's Garden Centres do local deliveries.
Rose pruning tools
Need a new set of secateurs for pruning your roses? Check out our top buys at today's best prices below.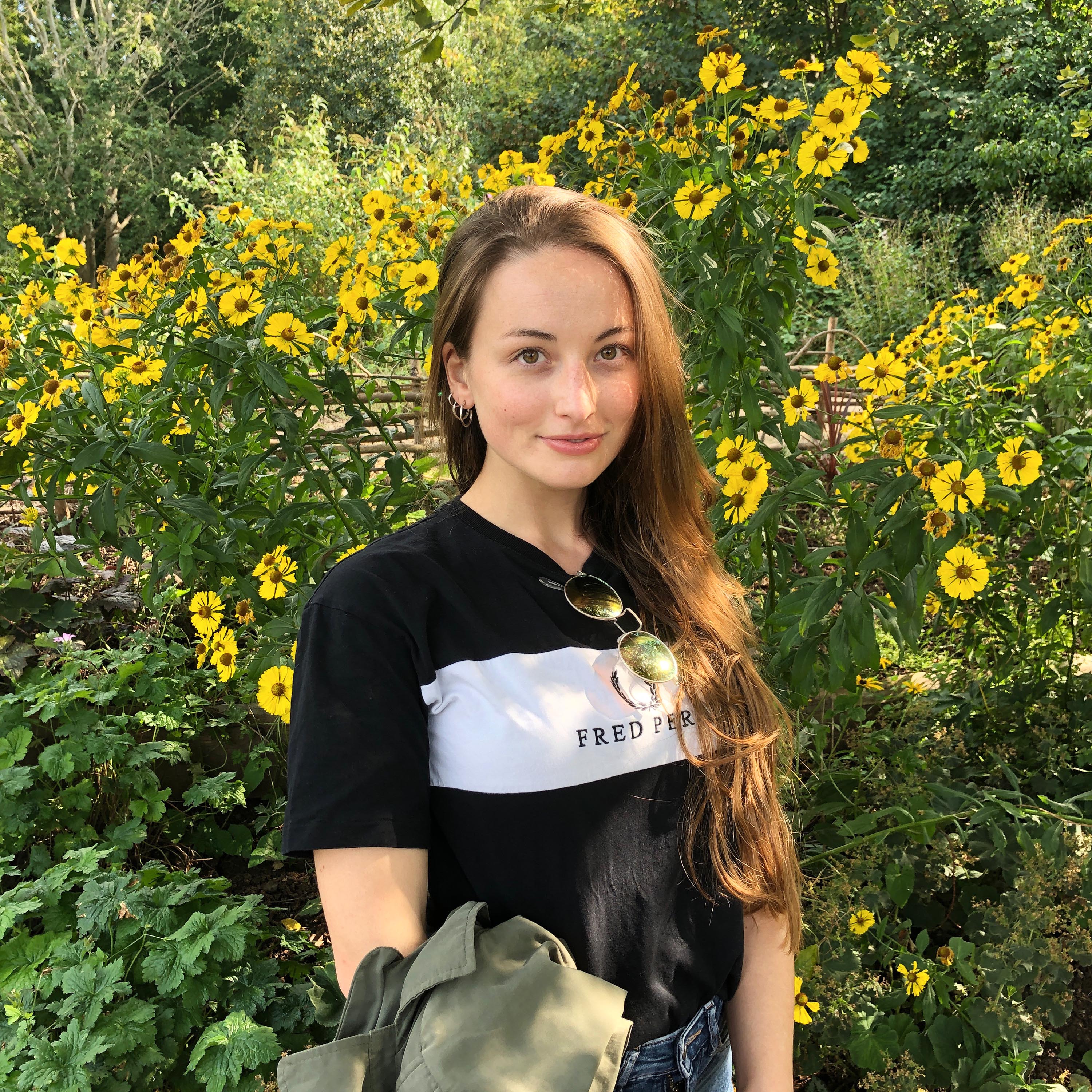 The garden was always a big part of Holly's life growing up, as was the surrounding New Forest where she lived. Her appreciation for the great outdoors has only grown since then. She's been an allotment keeper, a professional gardener, and a botanical illustrator – plants are her passion.