Garden privacy ideas: 15 ways to create a private outdoor space
These garden privacy ideas will transform your plot into a personal retreat, because everybody needs a little solitude sometimes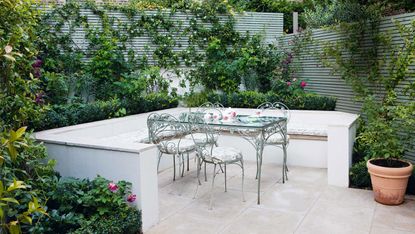 (Image credit: Mark Bolton/Future)
Need some garden privacy ideas to help you create a hideaway? Having a peaceful, private space to call your own may feel like a tall order if you live in a built-up, busy area. But, the great news is there are lots of ways to gain privacy in your plot, from nurturing a divider made of climbing plants or adding an ornamental screen, to building a stylish barrier.
With a little know-how, your recreation of our garden design ideas can easily feel sheltered, secure and tucked away from the neighbours. 'With more of us spending time at home than ever before, creating escapism in the form of a private outdoor space is a great way to create a little sanctuary at home,' says Sophie Birkert, founder of Screen With Envy.
Whether you have a small courtyard that's overlooked on all sides, a suburban plot with only a small fence between you and your neighbours, or even space that you want to screen off from the house, our ideas will show you how easy it is to create your own private space. Read on to find out more.
1. Surround your terrace with frosted glass
Want to block out prying eyes but a fence or wall feels too 'penned in'? Well, try opting for a frosted glass fence instead. They give the illusion of space whilst offering tons of privacy, and add a modern feel to any plot.
We love how this city roof-terrace feels like its own little oasis – the perfect spot to lie back and enjoy the big blue sky and nearby trees rustling in the breeze, unperturbed by nosy neighbours. There's also the bonus of being able to add bunting, as seen here, for a touch of character.
Or, why not string festoon lights along with the panels, for a chilled-out party vibe? We've got loads of stunning festoon light ideas to get you inspired. Just add a few potted plants and a comfy outdoor sofa to finish the scene.
2. Paint panels green for a camouflage effect
For a pared-back privacy solution, try painting your slatted fence panels or trellis in a muted sage green. This hue will help tall screens camouflage amongst surrounding greenery, and prevent them from being overbearing even on a smaller space. Add climbing plants to soften the look further, and pair with matching furniture for a tied-together look.
Of course, you could go the other way entirely and make your fence a focal point with a bold, bright colour. Either way, take a look at our best exterior wood paint for suggestions.
3. Enjoy your own private bubble
How cool are these garden pods? Not only do they have in-built lights (perfect for cosying up in the evening), but they also rotate all the way around. So, you can easily change up your view when you fancy, enjoy optimum sunshine all day long, or shelter from the wind.
A private nook for entertaining, reading, or simply snoozing, they make a fabulous addition to a plot. And, although they are certainly high-tech, the timber frame offers a natural vibe. So, they'll blend cohesively with their surroundings.
4. Go versatile with a colourful divider
These stylish dividers will create a subtle screen between areas on your patio, or the plot or balcony next door. Made of woven cord in colours inspired by the Venetian islands, they offer a contemporary pop of brightness to your space.
What's more, they can be used inside as well as out. And, due to their light weight, they can be easily moved to suit your needs. A fantastic choice for those smaller plots that need just a little something to feel less exposed.
5. Add ornamental panels to brick walls
If you'd like something a little more open (and a little more exciting) than a solid brick wall, then opt for a half-and-half affair. We love how these decorative panels allow light and air to pass through, whilst still offering a sense of privacy to the garden.
Of course, it looks super-stylish too, so makes a great option for your modern garden ideas. Choose a design to match your plot's theme and it will elevate it instantly.
If you'd like more inspiration for your garden boundaries, don't forget to check out our garden wall ideas too.
6. Grow a screen
A living barrier, in the form of a hedge or climber, is a pretty and practical way to protect your privacy. Some plants grow much faster than others, so if you are in a hurry for coverage, it's worth choosing carefully and paying more for a larger, more mature plant.
For super-quick cover, try honeysuckle, Virginia creeper, climbing hydrangea or a Clematis montana or Clematis armandii. Take a look at our guide on how to grow clematis to get started. Bamboo is another rapid grower, but some kinds can be invasive and difficult to control, so best to plant them in pots.
Plants such as holly and juniper that have thick branches at ground level may help to muffle noise as well as acting as a visual screen. Opt for one of these evergreens that are easy to grow in any garden for year-round foliage, or consider hornbeam, which retains its leaves in the winter months.
7. Soundproof your plot
Music, barking dogs, loud conversations and traffic noise can be extremely intrusive. Any fence will reduce noise to a certain extent, but a Decibel Noise Reduction panel could be up to eight times more effective.
Interlocking panels of wood eradicate gaps through which noise can travel. They are more expensive than conventional fencing, but it might be an investment worth making. Try Jacksons Fencing for a range of products. You may also like to check out our garden fence ideas.
8. Install a shade sail
If you're overlooked from above, a shade sail provides an inexpensive, temporary barrier. Usually made from durable woven polyester, they are stretched taut and fixed to walls, trees, fences or posts. Or, they can be freestanding and attached to purpose made poles.
Shade sails offer protection from rain and sunshine, as well as prying eyes. An extra bonus is that they come in a huge range of sizes and colours, from classic cream to punchy orange, and they are straightforward to take down and store in the winter months.
There is a good selection available at Primrose, Wayfair, and Amazon. Custom-made versions come with a higher price tag.
9. Add a water feature
The gentle sound of trickling water is not only calming, it can also mask conversation. So, if you add one of our water feature ideas, your neighbours will not be party to every word of your phone conversations or alfresco Zoom meetings.
Solar-powered ones are an inexpensive quick fix, but they will only work when the sun is shining. Battery-operated features are another budget option, but anything more substantial will require a water pump to power the flow of water. This may require an exterior socket and cable which must be installed by a qualified electrician.
10. Protect with a panel
Partition an area of your garden with a decorative screen, combining an attractive, artistic feature with practical purpose. Screens may be made from laser cut corten metal, or constructed using a durable wood and plastic composite material.
'Our screens provide privacy from neighbours who are now at home as well; warmth via trapping heat from something like a fire pit; and gorgeous design – with styles like the Moucharabiya being inspired by Moroccan architecture and thus transporting oneself to sunnier climes,' says Sophie Birkert, founder of Screen With Envy.
You could also commission an artist to make one for you. Jeni Cairns of Juniper House Garden Design creates nature-inspired hand cut panels.
11. Grow grasses
Check out our guide on how to grow ornamental grasses to create a strong yet informal barrier. Stipa gigantea, with gold flowers on grey green foliage, can top 210cm. Fountain grass, or Pennisetum, is less lofty but will grow up to 60cm-1m tall, with elegant, swishy flower spikes.
Most grasses will thrive in pots and troughs, so this natural partition can be moved around. Most look good year-round, and will put on new growth in the spring. In winter, perennial grasses will not be actively growing, but the faded fronds will add texture and look pretty on frosty days.
12. Make a living wall
A planter with integral trellis can be used to create a living wall. Add climbing roses such as white 'Mme Alfred Carrière' or pink 'St Swithun,' both of which can be trained vertically.
They will quickly cover the space with foliage and sweetly scented flowers. For advice on how to create your own living wall, take a look at our guide.
13. Create a secret garden
Adapt an existing area of your garden to make a hidden retreat. Hurdle panels in willow or hazel can be used to make a private area, while masking an ugly wall and creating added height. Bamboo fencing is a budget alternative.
Consider screening off the bottom of the garden, or another section, using the same method. Add a comfortable chair, some cosy throws, cushions and one of our best fire pits for the ultimate relaxation station.
14. Pick a pergola
You gain instant shelter and a sense of seclusion from the outside world with a ready-made structure. Timber is the most common material for a pergola, but they also come in UPVC, galvanised steel and wrought iron.
Pergolas need a level base and may need to be secured into the ground with bolt down fixings. Once in place, climbing plants can be grown up the sides and across the top. Pergolas can be sited on a patio outside the house, offering a perfectly sheltered spot for outdoor entertaining.
Head over to our pergola ideas for more inspiration.
15. Choose large leaves
Some exotic plants have giant leaves that create a green parasol effect and are perfect for tropical garden ideas. Group together on a patio in containers and you immediately gain a sense of seclusion.
Ones to try include Canna 'Musifolia' with large, paddle-shaped leaves and exotic flowers, a banana palm such as Musa 'Red Abyssinian,' Colocasia (Elephant Ears) and Fatsia Polycarpa 'Green Fingers.'
These plants are tender, so they should be brought inside over winter, or placed in a sheltered porch or greenhouse.
How can I make my garden private for cheap?
Plant up pots with tall plants such as bamboo, ornamental grasses, or upright conifers
Install a section of affordable fencing – they can cost around the £20 mark per panel (from B&Q) or $43 (from Home Depot)
Try an outdoor curtain around your patio
Graham Rice from the RHS suggests a 'fedge' – growing an evergreen climber through a trellis or chain-link division
How high can a garden privacy screen be?
In the UK, fences that are over 1m need planning permission if they are to be installed adjacent to a road or public pavement. Elsewhere, you need planning permission if it exceeds 2m. If an existing fence already goes over these heights, then it may not be increased without planning permission, either.
You must also check if your property is listed, or in a conservation area. On the other hand, hedges have less strict regulations – although these are still points to consider (for example, if a new hedge blocks visibility on a road). Visit the planning portal to find out more information.
What plants make the best privacy screens?
Winter daphne or star jasmine for beautiful scent
Bamboo is a striking and fast-growing option
Laurel or Yew make good, dense hedges
Try hydrangeas for masses of blooms
Buddleja offers purple blooms and attracts butterflies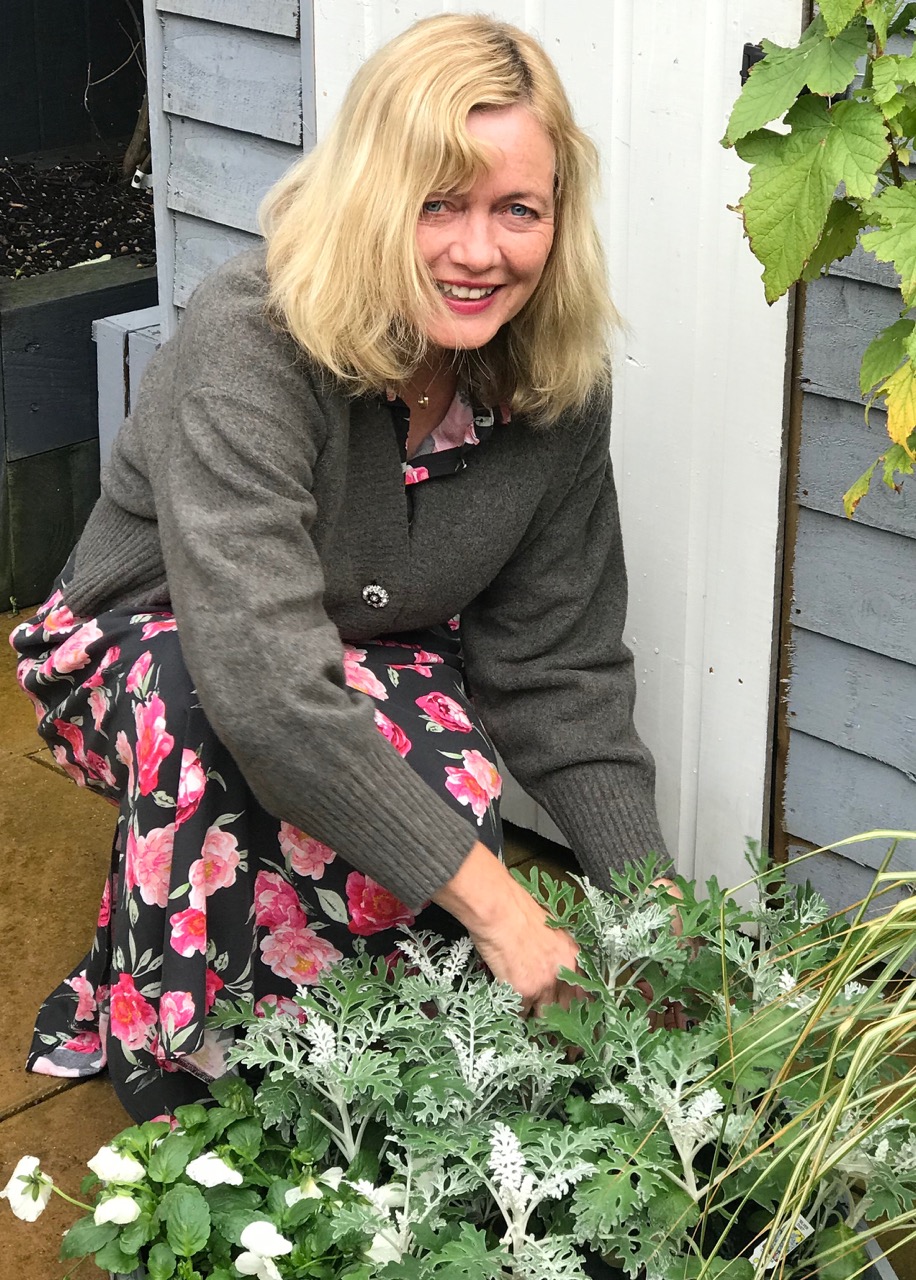 An experienced freelance journalist, editor and columnist writing for national magazines and websites, Fiona now specialises in gardens. She enjoys finding and writing about all kinds, from the tiniest town plots to impressively designed ones in grand country houses.