The Shed of the Year competition is back and open for entries
Here's what to expect from this year's competition – plus, take a look at some of the incredible past winners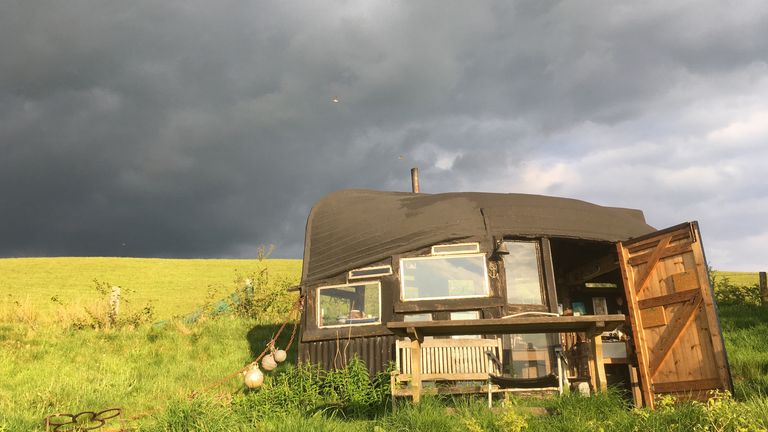 (Image credit: Cuprinol)
By Anna Cottrell published
It's the moment every gardener with a cool shed has been waiting for – The Cuprinol Shed Of The Year 2021 competition is now open for entries.
And this year, the competition is set to be more spectacular than ever. After spending nearly a year in our homes and gardens, DIY enthusiasts have had ample time to make their wildest shed ideas reality, transforming their humble garden sheds into a work of art.
That's why Cuprinol is predicting that the 15th year of its much-loved Shed of the Year competition will be the most exciting one yet, with almost 100 entries already submitted ahead of the 2021 launch!
The acclaimed contest invites entrants to submit their creations in one of the seven categories for the chance to win the prize of £1,000 and £100 worth of Cuprinol products. This includes the new Lockdown category introduced last year to recognise the incredible efforts seen during a difficult 2020.
Previous Shed of the Year winners
Last year's shed-building superstar Daniel Holloway walked away with the coveted title of Cuprinol Shed of the Year 2020 after wowing judges with his nature-inspired refuge Bedouin Tree-Shed.
Daniel's labour of love is built around two tree trunks in his back garden and is decorated with vintage etchings and specimens of butterflies, while a wood-burning stove provides comfort during the winter months. Speaking about his win, Daniel says he 'was very surprised, but also felt very honoured and happy that the shed had been recognised as a worthy winner.'
The purpose of the shed has also changed since the start of the pandemic: 'It's very much a personal space, but as a result of Covid restrictions it has evolved into a communal space for our family – immediate and extended – and also close friends to gather and relax, in the back of the garden and away from the house.'
Daniel handed his £1,000 prize money to environmental charity Trees for Cities and, since winning, continues to develop his shed and is using Victorian quarry tiles for a patio, connecting the shed to an area used as a fire pit.
Founder and Head Judge, Andrew Wilcox, said 'Since the competition started 15 years ago, we've seen some brilliantly creative uses of sheds across the UK. Over the past year, we've seen people retreat to their sheds as a place of respite and sanctuary and the imagination going into them has been particularly impressive.'
Marianne Shillingford, Creative Director at Cuprinol, added: 'Our garden sheds are more than just a place to put our tools – they are a wonderful creative outlet for an individual's unique artistic vision. Over the years, sheds have become an extension of the home and one of the most important rooms in the house.'
However, the past year has accelerated this trend for transforming the best sheds into something special. 'This past year we've seen people transcend the boundaries of what we think a shed could be and working on them has been a much-needed passion project during a time of uncertainty and instability,' she explains.
If you want to enter the competition, you'll need to include a selection of the best photos and video footage of your dazzling designs along with an explanation of your inspiration and what makes your shed stand out.
This year's categories are:
Budget
Cabin/Summerhouse
Pub & Entertainment
Unexpected / Unique
Workshop/Studio
Nature's Haven
Lockdown
Entries can be submitted via readersheds.co.uk until Monday 12th April.
The shortlist will then be selected by a panel of judges before the public vote opens to select the nation's favorite shed for 2021.
Category winners will be announced in August, with the overall winner awarded with £1,000 prize money and £100 worth of Cuprinol products.
Need some more inspiration for your own garden hideaway? Head over to our she shed ideas for stunning ways to transform your garden shed.
Anna is a keen urban gardener, with David Austin roses and Japanese acers among her favourite plants. She moved into the world of interiors from academic research in the field of literature and urban space a couple of years ago. She's always been interested in how people make houses into homes, and how our concepts of what's stylish change over time.