These microgreens growing tips will inspire you to grow your own on a miniature scale
Growing microgreens is fine and super easy, as these tips from a gardening expert show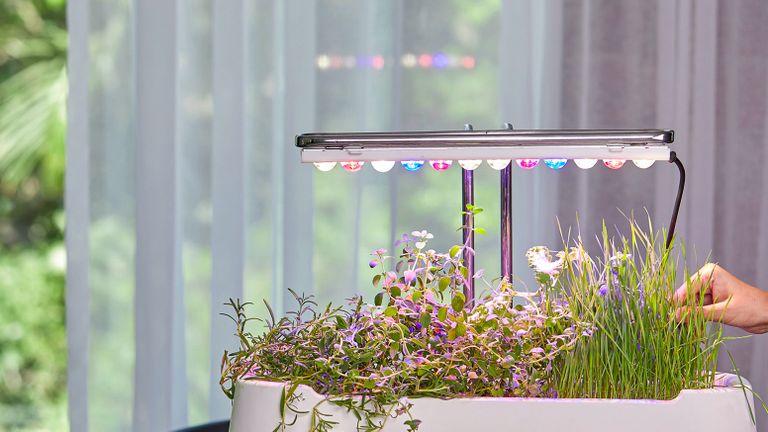 (Image credit: Unsplash)
Microgreens growing is one of the coolest new indoor garden ideas in town, but how hard is it? And should you invest in a specialist growing device, or will microgreens grow just fine grown the traditional way, just like ordinary herbs?
If you're wondering, 'what are microgreens?', they simply are the seedlings of common herbs and vegetables, from cilantro to radish. They work really well in starters thanks to their small size and often boast a more intense taste than the fully-grown counterparts.
We've asked Gena Lorainne, a gardening expert at Fantastic Services (opens in new tab), for her top tips on growing these pretty (and tasty) miniature herbs.
Fortunately, as Gena explains, learning to grow microgreens is very similar to learning how to create a herb garden in the traditional way: All microgreens are grown in the same way and there is nothing difficult about it. All you need is herb seeds, peat-free compost and plenty of light. You can easily grow seed-to-feed herbs in just 1-3 weeks, be it radish, coriander, spinach, beetroot or basil.'
Nor is specialist equipment necessary: You can simply take a salad box or whatever clean container you have and cover the bottom with an inch or two of compost and soil mix. Sprinkle the seeds evenly on top of the soil and then cover them well with a thin layer of soil.'
The only thing that is really different with microgreens is that they require frequent misting as opposed to traditional watering: 'Note that microgreens require regular misting, once you cover them, make sure to dampen the soil and keep misting them twice a day.'
A bright window sill or balcony with 'full-day sunlight' is perfect for growing microgreens, although 'if your balcony or window sill doesn't receive enough light, then you better invest in a grow light.'
Usually, the crops are ready to harvest when they reach around 2 inches tall, which takes no more than seven to 14 days. Best of all, microgreens are a gift that will keep on giving. Sarah concludes: 'You can also ensure a constant microgreen supply by sowing new seeds every week, that way your new crop will be ready to harvest when the last batch is ending.'
The only thing to bear in mind is that you should only harvest your microgreens once their true leave appear. As Dobbies Garden Centres resident gardening expert and Horticultural Director, Marcus Eyles, explains, 'The first set of leaves are seed leaves – wait until the second set, known as true leaves, to prune or harvest.'
Want to grow your own in 2021? Here's what to grow in a greenhouse each month.
Anna is a keen urban gardener, with David Austin roses and Japanese acers among her favourite plants. She moved into the world of interiors from academic research in the field of literature and urban space a couple of years ago. She's always been interested in how people make houses into homes, and how our concepts of what's stylish change over time.
Sponsored by