Best rattan garden furniture 2022: styles for every budget
The best rattan garden furniture for your outdoor space, including where to find in-stock rattan corner sofas, dining sets and bistro sets that you can shop today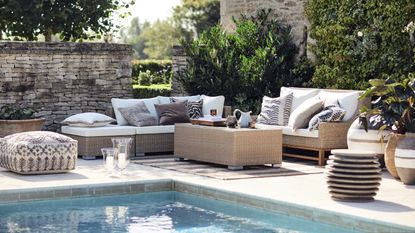 (Image credit: OKA)
The best rattan garden furniture delivers that quintessential British summertime look, whether you opt for a rattan corner sofa for relaxing and entertaining, a rattan dining table and chairs for alfresco eating, or a rattan garden set or bistro set with lounge chairs and coffee table.
Modern rattan garden furniture can also be both low maintenance, and water-, frost- and UV-resistant, making it ideal for outdoor use. And, whilst the best rattan garden furniture can be an investment, the good news is that there are options available to suit every budget and size of outdoor space, from Argos' compact and affordable rattan collections, to OKA and Garden Trading's premium rattan outdoor furniture.
You'll find all the top rattan, metal, and wooden options in our guide to the best garden furniture of the year. But, if your heart is set on the timeless appeal of rattan then just keep browsing this page to find our edit of the best rattan garden sets to shop right now.
What's more, after a sell-out year for garden furniture last year, we have the lowdown on where to shop for rattan garden furniture that's in stock and ready to deliver, alongside some in-depth buying advice to help you make sure you're investing in the most durable rattan outdoor furniture that your budget allows.
Top tip: if you can stretch to its higher price-point, then look out for rattan garden furniture with an aluminium rather than a steel frame. Aluminium means greater outdoor durability and minimal maintenance, reducing the need to store garden furniture under shelter during wet weather.
---
The best rattan garden furniture in-stock now: where to shop
Why you can trust Gardeningetc Our expert reviewers spend hours testing and comparing products and services so you can choose the best for you. Find out more about how we test.
Want to jump straight to the stockists with the best selections of in-stock rattan garden furniture? Just click on the links below, although bear in mind that last year saw stock sell out fast, so if you see something you like, it may be wise to shop early.
Otherwise keep scrolling to find the best rattan garden furniture sets on the Gardeningetc team's radar, including rattan corner sofas, rattan bistro sets, and rattan dining sets.
---
16 best rattan garden furniture sets
Rattan corner sofas and sofa sets
1. John Lewis & Partners Alora Garden Modular 4-Seater Corner Lounging Set
Each sofa: H66 x W121 x D81cm, Corner unit: H66 x W81 x D81cm, Table: H33 x W60 x D60cm | Seats: 4 | Materials: PE-rattan & aluminium frame
This modular four-seater rattan corner sofa comes ready assembled, so all you need to do on its arrival is arrange the sections, add the seat and back cushions, and sit back with a drink in hand. This option is stress-free in terms of durability too, with a lightweight, non-corrosive aluminium frame giving strength and weatherproofing to the low-maintenance PE-rattan upper, and it comes in at a great mid-range price point too compared to many cheaper, yet less durable, powder-coated steel alternatives.
---
2. KETTLER Palma 7-Seater Corner Garden Mini Casual Dining Set
Sofa: H85 x W206.5 x D80cm, Sofa: H85 x W120 x D80cm, Stools: H39.5 x W38 x D38cm, Table: H68.5 x W100 x D79.5cm | Seats: 7 | Materials: PE-rattan & aluminium frame
If you want a rattan corner sofa that can also double up as an alfresco dining space, then Kettler's Palma sofa set comes with a dining-height table, as well as two padded footstools that add some useful extra seating. Crafted from weather-resistant PE-rattan with a durable aluminium frame, this rattan set may not be cheap, but considering it offers seating for seven, that works out pretty good value. Plus, you can match it with plenty of other options in the Palma range to create a look that's bespoke to your patio.
---
3. OKA Carrillo Storage Coffee Table Set
Overall dimensions: H70 x W242 x D232cm | Seats: 6 | Materials: PE-rattan & aluminium
The timeless look of this versatile rattan garden set mean it works brilliantly in either a contemporary or more formal country garden setting. Named for a picturesque beach known for its clear-blue water and piles of driftwood, the natural-look PE-rattan and aluminium frame is offset by generous off-white cushions that bring the beach retreat to you. Including two sofas, a spacious storage unit, two stools and a coffee table – it makes the perfect place to relax outdoors.
---
4. Habitat 4 Seater Bamboo Effect Garden Sofa Set
Sofa: H81x W120 x D66cm, Armchairs: H81 x W61 x D66cm, Table: H38 x W45 x L80cm | Seats: 4 | Materials: PE-rattan & powder-coated steel
If you're looking for a more contemporary addition to your outside space, then Habitat's bamboo-effect garden sofa set, made from PE-rattan with a powder-coated steel frame, will add a modern touch. Perfect for a smaller patio or decked area, the lounge set offers seating for four without the large footprint of a corner sofa. Those high legs and the 'see-through' backrests also work to add visual spaciousness and eliminate the bulk outdoor furniture might otherwise add to a small space. There's minimal assembly too; just screw on the legs on arrival.
---
5. Habitat Mini Corner Sofa Set with Storage
Sofa: H62.5 x W123 x D70cm, Chaise: H62.5 x W70 x D140cm, Table: H35 x W45 x D45cm | Seats: 3 | Materials: PE-rattan & powder-coated steel
For small space outdoor living with that classic rattan corner sofa look, this mini chaise garden sofa is another great option. The compact design seats three, with an additional cushion-top table that doubles as a footrest and includes a hidden storage space with a waterproof bag inside; perfect for stashing some outdoor cushions. You will need to assemble this option, but that gives the versatility to configure the chaise section left or right, depending on your patio.
---
6. Garden Trading Skala Sofa Set
Sofa:H80 x W286 x D167cm, Ottoman: H31 x W84 x D84cm | Seats: 4 | Materials: PE-rattan & aluminium
Mediterranean vibes, a generous 286cm width, and deep cushioned seats make this corner sofa the ultimate place to kick back and relax. Bagsy the chaise section for some sunbathing time, or use the cushioned ottoman – which can also be used as a coffee table – for some extra legroom. This option arrives fully-assembled for hassle-free set-up, and the PE-rattan outer is underpinned by a weather-resistant aluminium frame to ensure great durability.
---
7. Habitat 5 Seater Rattan Effect Corner Sofa Set
Sofa: H64 x W133 x D76cm, Chaise: H64 x W76 x D147cm, Table: H40 x W61 x L61cm | Seats: 5 | Materials: PE-rattan & powder-coated steel
This versatile corner sofa comes with a wealth of configuration options to enable you to enjoy life outdoors, including the sofa with chaise, an adjustable seat that allows you to transform the non-chaise section into a sun lounger, and two additional padded footstools for extra guests, or more space to put your feet up. As usual within this sort of price bracket, the frame is made from powder-coated steel, so just make sure to cover the seating when it's not in use to protect it from the elements.
---
8. OKA Luccombe Armless Modular Chair
Modular chair: H67 x W77 x D87cm | Seats: 1 | Materials: PE-rattan
For the ultimate in versatile outdoor seating, this modular armless rattan chair can be combined with additional sectional seats, ottoman, and corner modules from the Luccombe range to create a sitting area as big – or small – as you need. Whether you opt for the natural look or muted Flint grey option, the clean lines, low back, and deep cushions make this contemporary outdoor collection ideal for relaxed lounging, whether in a country garden, city roof terrace, or poolside patio.
---
9. Bramblecrest Chester Modular Sofa Set
Three-seat sofa: H86 x W202 x D83cm, Two-seat sofa: H86 x W120 x D83cm, Stools: H36.5 x W46 x D46cm, Table: H68 x W103 x D82cm | Seats: 6 | Materials: PE-rattan & aluminium
If you're looking for timeless elegance, then Bramblecrest's Chester rattan sofa set could be the one, with curved armrests and braided detailing adding some classic styling. As well as the corner sofa section and two additional guest footstools, this option offers an adjustable height table that can transform from a brunch-time coffee table into a main course dining table in a jiffy.
Rattan bistro sets
10. Keter Iowa 3-Piece Rattan-Effect Storage Table Balcony Bistro Set
Chairs: H89 x W60 x D62cm, Table: H43 x W39 x D39cm | Seats: 2 | Materials: PE-rattan & powder-coated steel
If you don't quite have space for a full-on rattan corner sofa or dining set, but still want to embrace the look, then this classic rattan bistro set will allow you to nail the look in a small garden. Including two rattan armchairs with curved armrests and seat cushions, plus a useful lift-top coffee table that opens to reveal some hidden storage, this rattan bistro set makes the perfect place to while away the morning over coffee with a friend, or snatch a few moments peace in the afternoon sun.
---
11. Habitat 2 Seater Wicker Barrel Bistro Set
Chairs: H74 x W75 x D72cm, Table: H43 x W39 x D39cm | Seats: 2 | Materials: PE-rattan & powder-coated steel
If you have a little more space to play with, then this curvaceous rattan bistro set offers some sculptural seating that could become the focal point of the patio. The cocooning seat shape is made for getting comfy, whilst the compact coffee table hides some small-but-useful storage space. When winter comes you can also stack this set to save space in the garage; with some careful balancing.
Rattan dining sets
12. Orseno Dining Set
Overall dimensions: H95 x Diameter 300cm | Seats: 9 | Materials: PE-rattan & aluminium
It's definitely an investment, but if you love alfresco entertaining when the sun shines, then this generous circular rattan dining set can seat up to nine guests at a time and will easily become the focal point of the garden. The muted Driftwood-coloured PE-rattan weave is one of the best emulations of the real thing we've come across, and paired with the off-white seat cushions it epitomises timeless British style. It's also built to last, with a weather-resistant aluminium frame, and glass-topped table that features a useful central Lazy Susan.
---
13. Habitat 4 Seater Bamboo Patio Set
Table: H74 x W90 x L150cm, Chairs: H86 x W50 x D62cm | Seats: 4 | Materials: PE-rattan & powder-coated steel
Designed to match Habitat's bestselling Bamboo-effect Garden Sofa Set, this affordable PE-rattan dining table and four chairs make the perfect option for enjoying a summer BBQ, plus you can buy additional matching Bamboo garden chairs if you want to host more guests. Assembly is fairly minimal, and although the powder-coated steel frame means it's best covered when not in use and stored indoors during winter, the removable table legs and stackable chairs make for space-saving storage in the garage. Just bear in mind that this option doesn't come with cushions included, so you'll probably want to add your own.
---
14. Hartman Bali 6 Seater Rattan Bar Set
Table: H100 x Dia.126cm, Chairs: H110 x W46 x D61cm | Seats: 6 | Materials: PE-rattan & aluminium
This rattan-effect bar set offers plenty of bang for your buck, with a versatile bar height table that's great for alfresco drinks as well as BBQ dining, six high-backed bar chairs, a weather-resistant PE-rattan and aluminium build, and an integral ice bucket built into the table-top to keep drinks cool on hot summer days. The outdoor set also comes with coordinating off-white seat cushions included.
---
15. Furniture Village Camber 6 Seater Round Dining Set
Table: H75 x Dia.130cm, Chairs: H96 x W55 x D49cm | Seats: 6 | Materials: PE-rattan & alumnium
Alongside six rattan dining chairs, with padded seat cushions, back cushions, and armrests for long drawn-out meals in the sun, this elegant rattan dining set features a circular dining table with tempered glass top and a useful built-in parasol hole for hot summer's days. The shower-proof cushions have removable cushion covers making for easy washability, and the PE-rattan and rust-resistant aluminium frame mean this set is tough enough to withstand the elements all year round.
---
16. MADE Swara 4 Seater Round Dining Set
Table: H74 x Dia.100cm, Chair: H86 x W49 x D59cm | Seats: 4 | Materials: PE-rattan & powder-coated aluminium
A contemporary take on classic rattan garden furniture, this modern outdoor table and chairs set has seating for four - although for a little more room there is also a matching oval table available. A good price point and compact design, plus a visually 'light' design that won't block views, make this a great outdoor dining option for a smaller space, although the extensive range of matching Swara outdoor furniture means there's plenty of scope to extend your seating if you have the space.
---
Rattan garden furniture: buying advice
Rattan is one of the most popular options for garden furniture, with some of the highest online searches for any outdoor furniture material type, but what do we actually mean by rattan, and does it really hold up to being left outside in the elements? Here's the lowdown on what to expect from this much sought-after garden furniture style.
What are rattan, polyrattan, and PE-rattan?
When you're shopping for rattan garden furniture it's likely you'll come across a rather bewildering array of terms, most commonly, 'rattan', 'PE-rattan', and 'polyrattan'.
But, first up, it's worth mentioning natural rattan. This is an organic material made from fast-growing tropical plants which are woven together to form the distinctive 'rattan' structure. It creates the woven look that we're all most familiar with, but its actually the least common option for modern garden furniture.
That's because real rattan isn't that weatherproof. As a natural fibre it's prone to drying out in the sun which leads to brittleness, and exposure to rain and prolonged damp conditions can lead to mildew and rot.
As such natural rattan furniture tends to be best reserved for indoor shaded areas, although a coating of paint can make it a little more resilient if you can find a sheltered home for it outdoors.
What we now most often encounter when shopping for 'rattan' garden furniture, is actually plastic polymer wrapped around a metal frame, and carefully crafted to emulate the texture and appearance of the real thing.
This is often dubbed PE-rattan or polyrattan, although quite often manufacturers can be slightly misleading in their marketing text, often referring just to rattan, and refraining to mention the polymer part.
In an outdoor capacity, PE-rattan, as a synthetic material, has many advantages that natural rattan does not, namely that it's rain, frost, and moisture-resistant which makes it a much more durable long-term option. It also holds up better to wind and sun, although many retailers will still recommend that you cover rattan garden furniture when it's not in use to help and protect it from fading caused by UV exposure and to maintain its durability for longer. If your rattan garden set doesn't come with a cover included, find an option to fit in our round-up of the best outdoor furniture covers.
Sadly, unlike natural rattan which as an organic material biodegrades, as a plastic, most PE-rattan garden furniture is currently unrecyclable at the end of its lifespan, although advances are being made in repurposing single-use plastics for the manufacture of the polymers needed to create the furniture in the first place.
Opting for the most durable option your budget allows can, therefore, become an important way to minimise some of the environmental impact of polyrattan furniture. Read on to find out what to look out for to ensure your investment lasts.
What's the most weatherproof rattan garden furniture?
As mentioned earlier, most modern rattan garden furniture you'll come across is made from PE-rattan or polyrattan, both slightly different names for the same woven synthetic plastic polymer that is fashioned to emulate the appearance of natural rattan.
PE-rattan, as a plastic, has several qualities that make it a durable outdoor option; it's waterproof, UV-resistant, frost-resistant, and requires very minimal maintenance.
However, all PE-rattan garden furniture is not created equal, and the difference in durability is largely down to the base frame that gives rattan outdoor furniture its strength.
Rattan garden furniture frames will most likely be made of steel, powder-coated steel, or aluminium, each of which perform very differently outdoors, and have quite significant price differences.
You can read a full breakdown of the differences in durability between each metal in Gardeningetc's 'Is outdoor furniture weatherproof?' article, but here are a few key comparisons to bear in mind when you shop.
Cheaper rattan garden furniture will generally be made with a steel frame. This makes for heavier furniture, and you'll want to make sure you look for powder-coated steel. This is because steel is highly corrosive when it comes in contact with water, and will rust quickly outdoors if moisture reaches the metal surface. This problem is 'solved' by powder-coating the steel in a dry paint powder that's cured through an electrostatic process to form a hardwearing seal from the elements.
The downside of powder-coated steel is that if that painted surface chips then rusting can occur quite quickly, so you'll need to repair any knocks to maintain that waterproof seal. Joints and fixings which are hard to thoroughly powder-coat and open to abrasion can also become a weak point, allowing moisture to penetrate and reducing furniture's lifespan.
As an alternative, aluminium is a non-corrosive metal, that forms its own barrier to water, so doesn't need any powder-coating or maintenance to maintain its integrity. It's also a lightweight metal and much easier to move in comparison to steel if you're likely to be picking up your rattan garden chair to chase the sun.
However, the downside is that these benefits come with a cost, with aluminium-framed rattan garden furniture usually the most expensive to purchase. Of course, the added durability that comes with this non-corrosive option can make it the most cost-effective in the long term, as long as you don't mind the initial outlay.
---
How we chose the best rattan garden furniture
To find the best rattan garden furniture for this list we sat down on the job to try out some of the most popular designs, grilled the Gardeningetc team for their expert knowledge on the best outdoor materials, asked friends and family for their top-rated products, and took into account third party reviews on retailer websites. Click here to find out more about how we review products on Gardeningetc.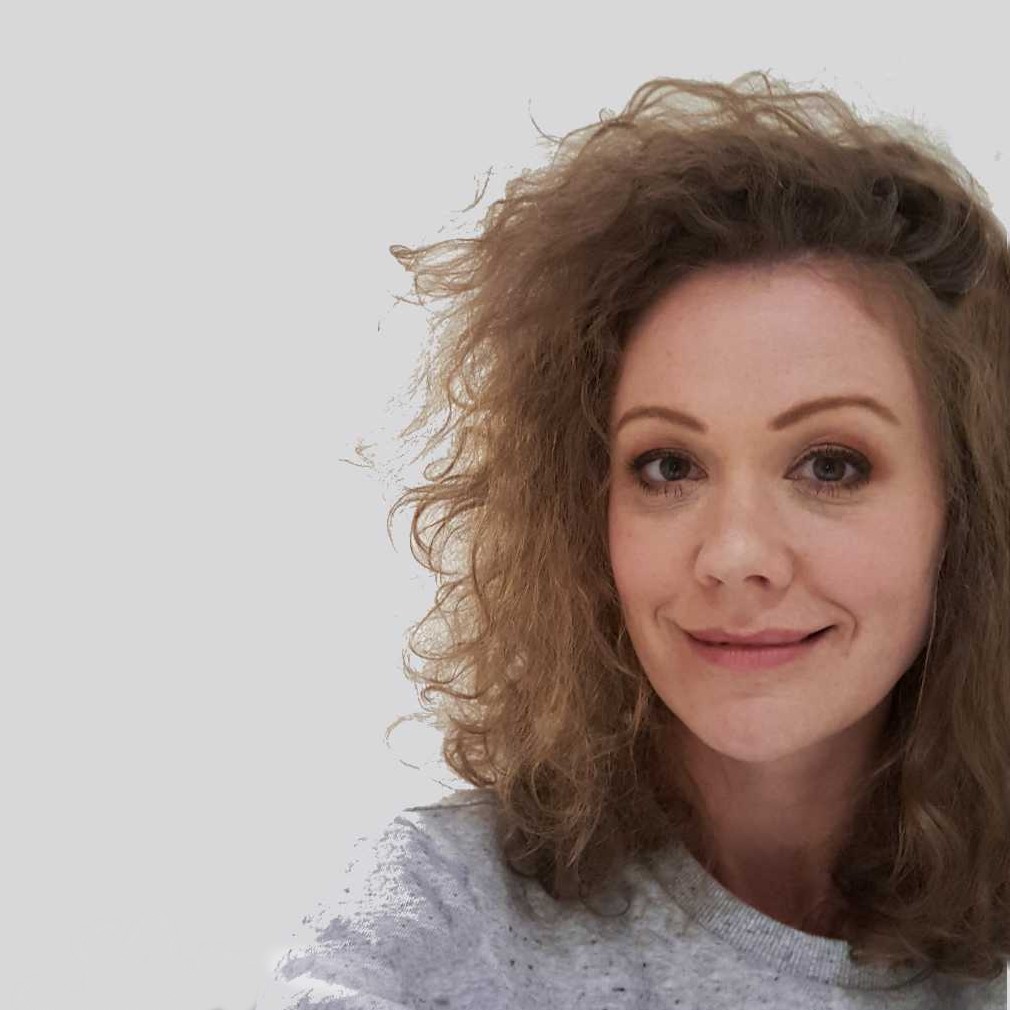 After specialising in Textile Design for Interiors at Winchester School of Art, Amy spent many years working in the design and interior industries, including styling and visual merchandising for many well-known brands. She now writes for multiple interior publications, including Livingetc, Homes & Gardens, Ideal Home, and Real Homes to offer advice on creating a well-designed interior, whether that's choosing the perfect shade of paint, what to look for when investing in a new sofa, or sourcing on-trend and sustainable products for the home.
Amy joined the Gardeningetc team to bring her design knowledge outdoors, offering advice on what to consider when shopping for the best garden furniture, how to choose the ideal garden bench, and sourcing everything you need to create an outdoor living area that will become the perfect place to kick back and relax when the sun shines.