Cheap climbing frames: the best deals on the web for SS21 – from £100
These are the best cheap climbing frames on the web right now. Prices start from just £100 – here's where to find the best bargains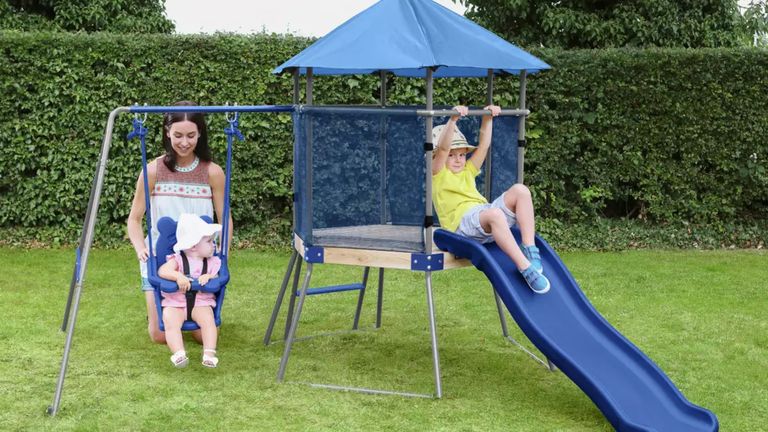 (Image credit: Chad Valley)
Searching for a cheap climbing frame for the kids to use in the garden? We get it – come spring and summer you want something that will get them away from their screens and stuck in the mud. Without actually having to get them (and yourself) ready to leave the house, that is. And, going to the local park will be out of the question as those places are always so busy.
Buying a climbing frame is a smart idea so that you can relax in your garden and catch some sun, while the kids play and get some fresh air. Climbing frames are great for use at pretty much any age, as long as your child can walk. A few of them are even height-adjustable so they can grow along with your child, making them well worth their price tag.
Buying the best climbing frame doesn't necessarily have to be an investment purchase – keep scrolling for the most affordable climbing frames we could find on the web at the moment. From everywhere including Argos, Amazon and TP Toys.
Where to buy cheap climbing frames?
Want to browse cheap climbing frames for yourself? See the quick links to sites below, or scroll on to see our top picks.
Climbing frame stockists in the UK:
The best climbing frame deals
By price: Low to high
More cheap climbing frames...
Unsurprisingly, climbing frames have been selling out fast this year, so if you can't wait until your favourite comes in stock, see these great offers that are available today.
Offers on our top-rated climbing frames:
Annie is our Shopping Editor at Gardeningetc. She spends much of her time helping you add those all-important items to your shopping cart, whether that be some comfortable garden furniture, a luxury pizza oven or a shiny new hot tub. Otherwise, you can find her thinking of ways to maximise space, and buying things, for her London flat which has a delightful but teeny-tiny terrace. Next on the shopping list: some rattan garden furniture and a fire pit...