Deal alert! The best garden lighting offers available today
Make savings on garden lighting ahead of Amazon Prime Day with these great deals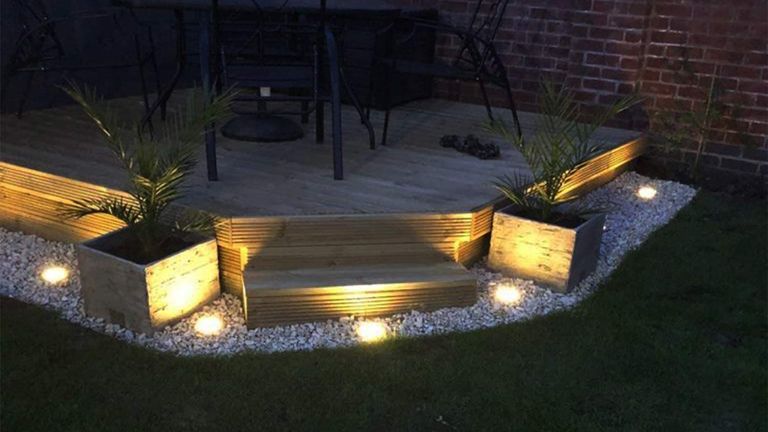 (Image credit: Amazon)
The evenings might be getting darker, but there's still plenty of chance to enjoy views of your outdoor space by investing in some stylish garden lighting. Plus, there's no better way to give an instant lift to your garden than by putting up some easy-to-install outdoor lights. There are so many to choose from and the ambient glow will make your garden look warm and inviting throughout the year.
With Amazon Prime Day kicking off in less than 24 hours, there are also plenty of great-value deals to be had at this time of year. There's no need to wait until tomorrow to invest in some of the best outdoor lights, however, as we've rounded up some fantastic early Prime Day deals below, both in the US and UK.
From tomorrow, you will need to be a Prime member to take advantage of the best deals – sign up for a free 30 day trial below so you can take advantage of the great deals over the coming days. Simply click the 'View Deal' link below and it will take you straight to the sign up page.
UK garden lighting deals
Tomshine LED Outdoor String Lights | Was £20.99, now £13.29
Adorn your garden with 21ft of LED outdoor string lights. The LED bulbs are much more energy efficient than standard incandescent so shouldn't be too much of a strain on your bills. Each bulb has a handy clip which makes them easy to position.
Set of 2 red hanging lanterns | was £29.99, now £23.99
These will give an instant lift to your patio with a gentle flickering glow. You can even adjust the strength of the light with a control knob. They may be oozing with vintage charm but they're battery operated so they won't let you down!
Solar ground Lights | Was £39.99, now £23.99
Ground lights are not only practical but they can give your outdoor space a professional looking lift. They can be easily installed in a specific area of your garden, for example to illuminate the edge of a patio. They will look as though you have spent much more effort and money installing a professional lighting scheme!
US outdoor lighting deals
Bawoo Outdoor Solar Lights | Was $29.99, now $22.99
These outdoor solar lights require no installation and can be stuck straight into the ground to line a bed or the edge of a path to create a stylish entranceway. Providing they get 4-6 hours of sunlight each day they could give you a warm glow for up 6-8 hours when the sun goes down.
Crystal balls outdoor solar string lights | Was $19.99, now $18.99
Adorn your garden with 24ft of pretty decorative string lights. They are solar powered so there's no need to plug them into the mains. There are different mode settings so you can enjoy creating the perfect romantic atmosphere for your garden.
Solar Deck Lights 6 Pack | Was $39.99, now $32.99
These nifty lights can be easily attached to your fence for stylish color-changing illumination. They are weather resistant and durable so you can keep them outdoors with confidence whether it's hot or cold.
What else to buy this Amazon Prime Day...
Looking for more buys for your garden? We're expecting plenty of amazing deals on Amazon Prime Day 2020 - here's what we suggest you look out for...
More garden lighting advice:
Teresa was part of a team which launched Easy Gardens magazine two years ago and she continues to edit it today. She is also the Gardens Editor on Homes & Gardens, Country Homes & Interiors, Ideal Home and Style At Home, so she is lucky enough to see and write about gardening across all sizes, budgets and abilities. What she is most passionate about when it comes to gardening are the positive effects it has on our mental health to grow and care for plants. Keeping our patches alive with greenery is great for the environment too and help provide food and shelter for wildlife. Finally, she finds it to be such a wonderful opportunity to tap into her creative side and she loves the feeling that she is crafting a space which has a life of its own. Audrey Hepburn summed gardening up perfectly when she said - "To plant a garden is to believe in tomorrow".