What will happen to house plant prices post-Brexit – it's good news
All you need to know about buying house plants now that the UK has left the EU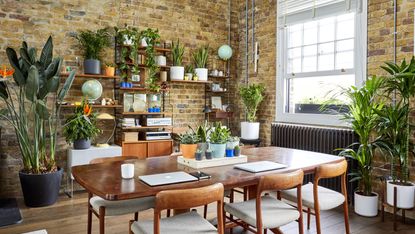 (Image credit: Patch Plants)
If you're planning to stock up on plants in 2021, you're probably wondering what changes may have been implemented since the UK's official departure from the European Union. Will EU plants cost more, and will be there a shortage of the best indoor plants?
Many UK garden centres and plant nurseries rely heavily on imports from the EU, both for garden and house plants, with over 50,000 trucks annually delivering plants to the UK from the Netherlands alone.
Back in November, the horticulture industry voiced concerns about a potentially disastrous impact of increased checks, changing procedures for plant passports, and potential plant inspections at garden centres. The increase in measures would inevitably hit plant prices, plant sellers warned. Andy Moreham, the sales and marketing manager at Joseph Rochford Gardens wholesale plant nursery in Hertfordshire estimated that 'we will see a 10-per-cent increase in costs.'
In fact, had the UK not managed to strike a trade deal with the EU, the cost of imported flowers alone would have gone up eight per cent, and that's before any costs added due to increased paperwork and checks. There also were concerns that significant delays to the transportation of plants would result in plants simply not making it to the UK in saleable condition.
Fortunately, the last-minute Brexit deal means that there won't be tariffs introduced on plants brought over from the EU, so individual buyers are unlikely to see any noticeable price increases, at least not immediately.
However, there's still the question of whether the fees associated with the new regime for plant inspections and plant passports will affect plant prices. Under the new rules, plant importers need to apply to the Animal and Plant Health Agency (APHA) to be able to issue UK plant passports – these are needed if plants from the EU will be moving within the UK after they arrive, which includes online sales.
Garden centres, shops, and nurseries will act as 'places of destination' for plants until July 2021, at which point plant checks will be carried out at the border. This transitional measure comes with APHA fees for the importers – they will be charged for inspections carried out as part of the certification process. Because of this, garden centre and nurseries are hesitant to say how significant the financial impact on their businesses will be, with many reported not to be giving price quotes for the new season.
Should you worry if you're planning to do a shop for garden or house plants in 2021? We think that the impact on the prices per individual plant is likely to remain small – no more than the 10 per cent predicted by industry leaders.
Read more:
Anna writes about interior design and gardening. Her work has appeared in Homes & Gardens, Livingetc, and many other publications. She is an experienced outdoor and indoor gardener and has a passion for growing roses and Japanese maples in her outside space.