Immunity gardens are set to be one of the year's biggest gardening trends, says dietician
Planting up your garden with immunity-boosting plants is the new 'grow your own', according to garden experts and nutritionists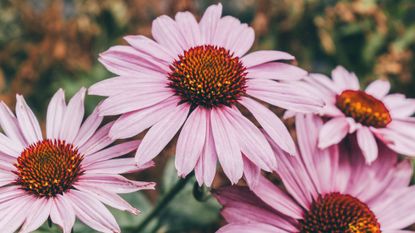 (Image credit: Unsplash)
2020 was the year of growing fruit and vegetables in our garden as the pandemic allowed those of us with gardens to spend more time doing actual gardening. Many of us learned how to grow garlic or tomatoes for the first time, taking enjoyment in seeing these crops grow in our own space.
It looks as if 2021 will take things a step forward and be the year we start immunity gardens, according to garden experts and nutritionists.
Every year, Burpee's GardenCast invites garden experts, nutritionists, and home decorating experts to give their forecast of the biggest gardening trends ahead. This year, the panel of experts has unanimously pointed to gardening for health and immunity boosting as the top emerging gardening trend.
In a nutshell, an immunity garden is a grow-your-own or kitchen garden with a carefully curated selection of plants that have been proven to boost the immune system. It can include both growing vegetables and learning how to create a herb garden. And if you are a serious wellness enthusiast, you may well consider splitting your immunity garden into two sections, growing herbs and flowering plants such as thyme, echinacea, and elder in one, and immunity-boosting vegetables such as broccoli, bell peppers, and tomatoes in the other.
Marisa Moore, Registered Dietician and GardenCast panellist, said: 'Planting an immunity garden right in your own backyard will do a world of good. It offers unlimited access to nutrient-dense vegetables that help support your overall health and wellbeing. Tomatoes are a great example – they are rich in vitamin C, which plays a vital role in a healthy immune system.' You can find out how to grow tomatoes in our guide.
Immunity gardens don't require much space and can be grown in a greenhouse, on a patio, or even on a balcony. As far as small garden ideas go, starting an immunity garden is one of the best ways to utilise the space you do have. Tomatoes and peppers make for excellent container plants, as do most herbs.
If you're struggling to choose what to grow, choose the 'eat the rainbow' approach, selecting at least one plant from the full spectrum of edible plant colours. This approach has been shown to be beneficial to health in a scientific study and is a foolproof method for incorporating all the different immune system-boosting vitamins and nutrients you need into your diet.
Happy growing!
Anna writes about interior design and gardening. Her work has appeared in Homes & Gardens, Livingetc, and many other publications. She is an experienced outdoor and indoor gardener and has a passion for growing roses and Japanese maples in her outside space.