5 easy wins for a fresh look for your garden – tips from a Chelsea Award winning garden designer
We asked garden designer Kate Gould, a five-time gold medal award winner at RHS Chelsea Flower Show, to share her wisdom for your next garden project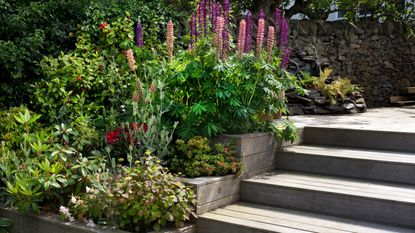 (Image credit: Francisco Martinez/Alamy Stock Photo)
Garden designer Kate Gould knows a thing or two about gardens. With more than 20 years in the business, Kate Gould Gardens is known for its clever solutions and planting schemes for small and city gardens.
She also loves the opportunity to bring greenery and wildlife back to urban spaces. So we asked her for some easy fixes that could make a big difference to your garden. From adding fragranced plants to creating the illusion of more space, here's what you need to know...
1. Grow low-maintenance plants that will come back year after year
Evergreens really are the backbone of a garden and most are pretty sturdy. If you want to introduce tropical garden ideas, then Fatsia is a great low-maintenance choice, which will look lovely with bamboo and tree ferns.
If colour, rather than foliage, is what you are looking for and you have acidic soil or can make it so by adding ericaceous compost, then look no further than rhododendron, azalea and camellia for a colourful spring display. Some azalea are deciduous, so be sure to select an evergreen variety.
Our guide on how to grow camellias is full of expert growing tips.
2. Reshape your lawn for added interest
Depending on your lawn design you can either use a neat string line to get straight lines or you could lay out a hose on the ground to create curves. Once laid out, if you can look from an upstairs window at the design you can then make tweaks (or from the top of a ladder as long as someone is holding the bottom of it).
Cutting lawn away is pretty simple – a spade or ideally a half moon (a tool specifically for turf cutting) will make easy work of it.
3. Deal with slopes
Sloping garden ideas can be challenging both in terms of design and budget. If budget allows, then terracing the space to give level flat areas linked by steps will create usable areas. If that isn't viable and you would like something a little more natural, then planting with the natural topography and creating pathways that wind up through the space will create a garden with a much more naturalistic feel.
Here, rainwater could erode or wash away soil and nutrients, so some form of retention will be required, either logs or rocks strategically placed will help. This will be a more organic process. You might need to move those elements after the first winter.
4. Give your patio a new lease of life without replacing it
If the surface of your patio is stable, then rugs are great for surface cover, as are beanbags. If you fancied a bit more of a challenge – and doorways allow – you could deck over the terrace, leaving a suitable air gap underneath, which would give you a whole new surface without any demolition.
You'll find plenty of inspiration in our decking ideas feature.
5. Add interest near a front door with a climber
If your front garden gets plenty of morning sun and you would like something that will grow fast and give flowers for some of the year, I would recommend Star Jasmine, Trachelospermum jasminoides.
It's not easy to say, but it is a plant that does a lot. Lovely shiny evergreen leaves are complemented by white star-shaped flowers in the summer that are wonderfully scented. I always think they smell like holidays and we all need a bit of that in our lives.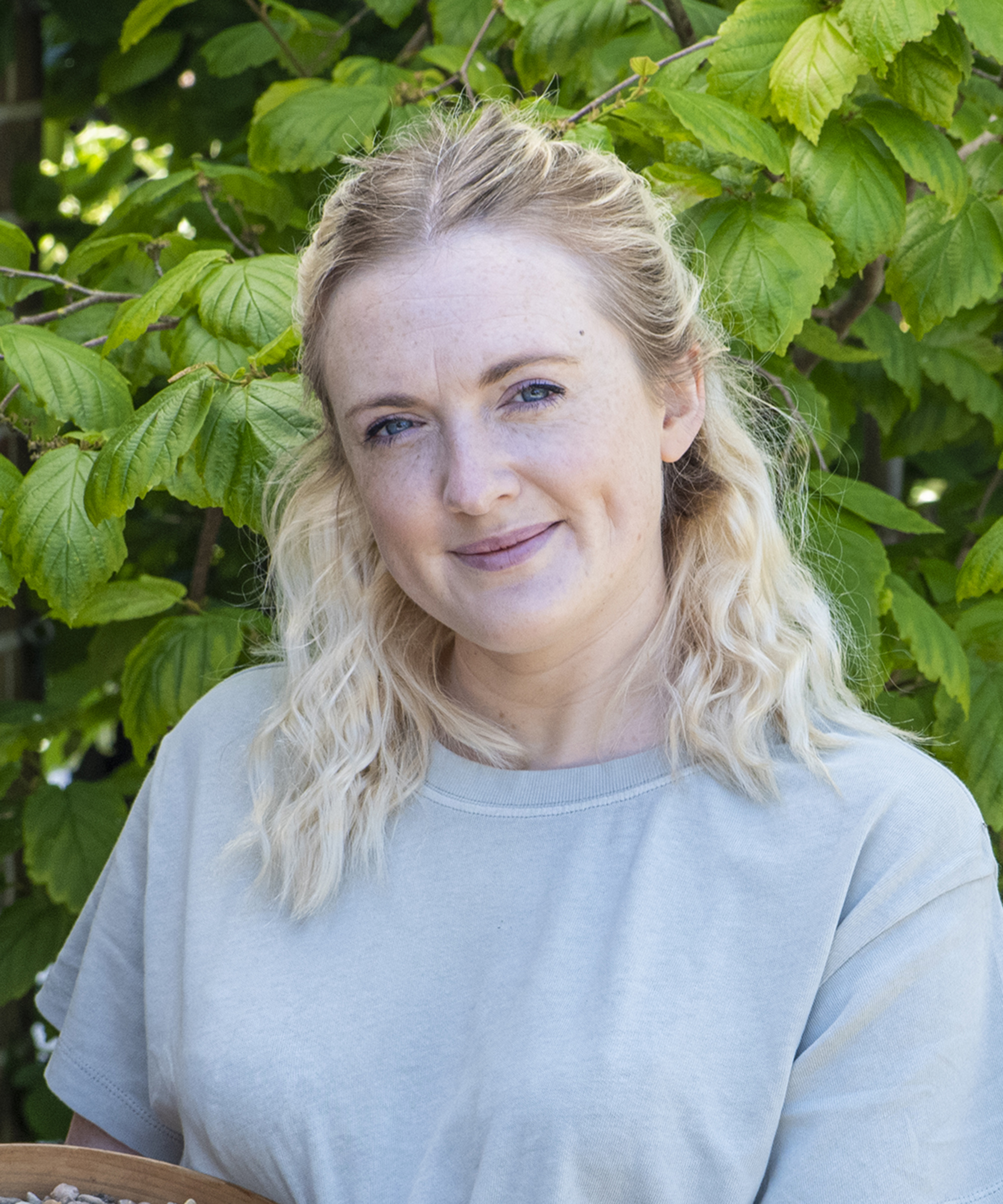 Teresa has worked as an Editor on a number of gardening magazines for three years now. So she is lucky enough to see and write about gardening across all sizes, budgets and abilities. She recently moved into her first home and the garden is a real project! Currently she is relishing planning her own design and planting schemes. What she is most passionate about when it comes to gardening are the positive effects it has on our mental health to grow and care for plants, as well as being great for the environment too and help provide food and shelter for wildlife.