LAST CHANCE: £25 off this Bosch cordless strimmer at Amazon
Amazon's end of summer sale finishes at midnight tonight. Don't miss this brilliant Bosch deal and bag yourself a grass trimmer for a cheap price...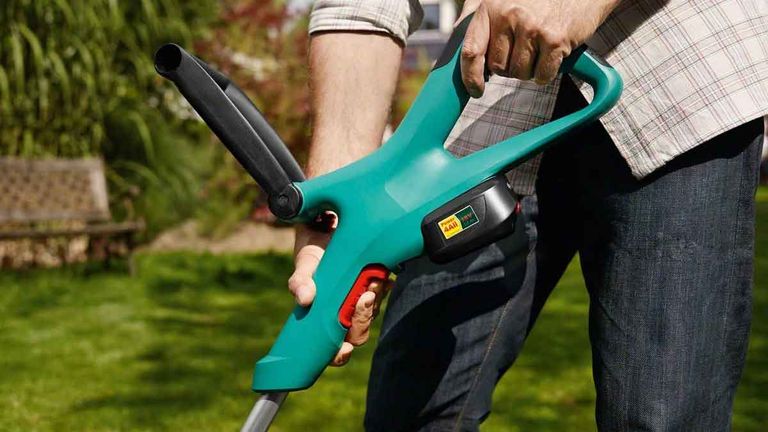 (Image credit: Bosch)
Looking to buy a cordless strimmer? Lucky that you waited until the end of the season then, as Amazon's end of summer sale has slashed the price of a Bosch model by £25. Only for today, though. And only until midnight. 
Whether you've purposely waited until summer was ending to bag a deal or your current strimmer has just packed up mid-use, we're here to help you bag a bargain and ensure you don't overpay. Enter: the Bosch cordless grass trimmer we spotted at Amazon with £25 off today. This best strimmer is a great buy if a clean, well-maintained lawn is what you're wishing for. It features an 18-volt battery and its high-quality blades last up to 12 times longer than other Bosch models. Not only that but it's easy to use – you can adjust it to suit your height with a single click – and the Syneon Chip regulates energy based on requirements as you are using it. Perfect for not only trimming but edging and finishing, it can offer maximum freedom of movement, too. We're talking under furniture, in tight spaces... the Bosch ART 23-18 LI Cordless Grass Trimmer is great.
Usually £124.99, this strimmer is currently a bargain thanks to the Amazon end of summer sale which ends at midnight. Who knows when it'll be this cheap again? Buy now for sporadic use for the rest of the year and constant use for the whole of 2021. An easy-to-use piece of kit that's budget-friendly and built to last. No more wires (finally!). See it below.
Bosch ART 23-18 LI Cordless Grass Trimmer | Was £124.99, now £100.79 at Amazon
In the box also comes, as well as the Bosch cordless trimmer, a battery, a quick charger and a blade. With a cutting diameter of 23cm, it's perfect for use on all size gardens.
More great strimmers...
Not your cup of tea? If you are looking for something more user-friendly, try the Gtech Cordless Grass Trimmer GT 4.0 out for size. The Black+Decker 18V Cordless 28 cm String Grass Trimmer is ergonomically designed with a rotating head for easy use, while the McGregor 3-in-1 30cm Corded Grass Trimmer offers three types of cutting in one machine. As for a petrol option, your best bet is the B&Q L25A2 25cc 40cm Petrol Grass Trimmer. What about Kärcher? Try the Kärcher LTR 18-30 Cordless Battery Powered Grass Trimmer as it offers an array of design features.
More great garden tools: