This Amazon-exclusive Ryobi strimmer has 15% off until tomorrow
It's your last chance to bag this Ryobi strimmer for a cheap price. Now only £42.49 at Amazon...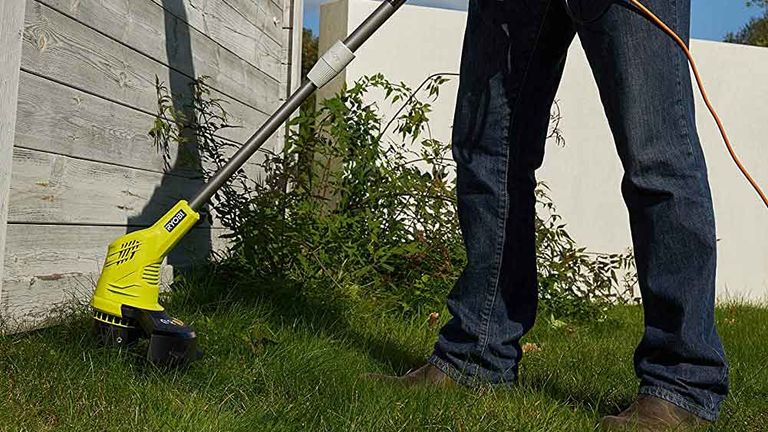 (Image credit: Ryobi)
Need to upgrade your current strimmer to a newer model? Perhaps the one you have isn't doing a great job around the edges of your garden, or you have recently moved home and now own some grass – exciting stuff! We've been trawling Amazon – AKA the first place to head to if you're after a great deal – and have discovered a bargain strimmer for only £42.49. This strimmer, although cheap, is packed with features and it's lightweight to make this job easier. When it comes to storing, it can easily be popped in a shed or outbuilding, or even inside an outdoor storage box. All of these qualities make this one of the best strimmers for your garden.
The Ryobi RLT4125 400 W 25cm Grass Trimmer is an Amazon exclusive – you won't find it anywhere else on the web. This strimmer, though lightweight, is super powerful and performs with 4,000 watts behind it. It also has a 25cm cutting path, and gives you total control. A great buy if you have a lot of edging to maintain in your garden, this strimmer boasts EasyEdge trimming to allow you to switch between edging and trimming modes seamlessly. With the push of one button, the strimmer's head rotates to trim around borders and flowerbeds – great stuff. Perfect for use on fine to coarse grass, and all size lawns. 
Usually, this Ryobi strimmer would cost £49.99 but right now there's 15 per cent off – every little helps, right? See this deal below and click to buy.
Ryobi RLT4125 400 W 25cm Grass Trimmer | Was £49.99, now £42.49 at Amazon
This Ryobi strimmer lets you be in total control – with an ergonomically designed handle, it's super easy to use, simple to turn on or off and even easier to switch between trimming and edging. That and it has a metal shaft for durability purposes, so rest assured it will last the rest of this year, the whole of next and beyond.View Deal
More garden strimmers...
Looking for a strimmer from a different brand? Why not try out the Bosch EasyGrassCut 18-26 Cordless 18 Volts Grass Trimmer for size? It's our best-rated strimmer since it's lightweight and easy to manoeuvre. The Gtech Cordless Grass Trimmer GT 4.0 is designed for comfortable use and to put less strain on your neck, back and shoulders while cutting. The Black+Decker 18V Cordless 28 cm String Grass Trimmer has a rotating head so you can cut your lawn edges horizontally or vertically. Finally, the McGregor 3-in-1 30cm Corded Grass Trimmer offers three types of cutting from one machine. It even has a flower guard.
More garden tools advice: