Worx 20V MAX Cordless GT3 Grass Trimmer review
With hot weather and lots of rain, the weeds have certainly given the Worx 20V MAX Cordless GT3 Grass Trimmer a good run for its money. Find out how it coped in our review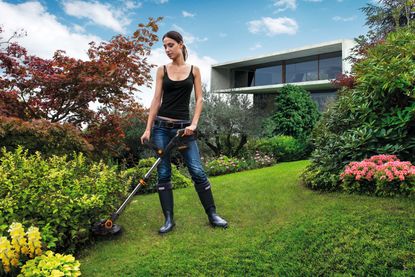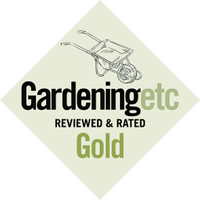 (Image credit: Worx)
If you want an affordable and versatile strimmer for edging, cropping and more, you will be more than pleased with the Worx WG163E. With a pivoting head it can get into every space with ease, but the only tradeoff is a little bit of noise
Reasons to buy
+

Versatile head that moves 90 degrees great for edging and strimming

+

Good battery life

+

Ergonomic design leads to easy use

+

Auto-feed wire for less faff
Reasons to avoid
-

Quite loud

-

Instructions could be better

-

Head needs a bit of force to pivot on the first few uses
Why you can trust Gardeningetc Our expert reviewers spend hours testing and comparing products and services so you can choose the best for you. Find out more about how we test.
The Worx 20V MAX Cordless GT3 Grass Trimmer is one of a number of strimmers from cordless power tool experts Worx. This model boasts a tilting head meaning you can use it for not just strimming, but edging too.
With a long garden with no power points at the bottom, we were set for a busy few weeks getting through all the weeds that have sprung up in the warm, but wet, weather we have had this summer. I also have a lawn with tricky edges that would put the tilting head to good use. So find out how I got on. Then, if you are looking for more tools to complement your new strimmer, check out the best lawn mowers for gardens big and small.
First impressions?
Key product specs:
Power type: 20V Li-ion battery
Battery life: 30–40 mins
Charging time: 2–3 hours (although manual says 5)
Best for: trimming and edging
Cutting width: 30cm
Weight: 3.5kg
When you open the box you are met with a sturdy yet compact strimmer. The build feels durable and Worx's signature black and orange colour scheme looks good. The battery may come partially charged, and there is a charger supplied to finish the job. Worx say it will take two to three hours, but I found it was ready in just under two.
Getting started
Once the battery is charged and ready, the strimmer needs putting together. This should be fairly straightforward and there isn't too much to do – just attach the flower guard and edging wheel with a screwdriver – but the instructions did mean it took a bit of guesswork initially. They are image only and in places I didn't feel it was clear enough to tell which way round parts were meant to be. However, after a quick search online I found my answers and it confirmed my intuitions with how the parts had to go together. In all, set up took about 20 minutes.
What is the Worx 20V MAX Cordless GT3 Grass Trimmer like to use?
The Worx 20V MAX Cordless GT3 Grass Trimmer is very easy to use. It has two button start up to ensure you don't accidentally start the strimmer. One unlocks it and the second is a trigger button on the handle to start cutting. You have to keep pressing this throughout in any mode.
Strimming
With the trimmer ready to go I just had to get the handle into a comfortable position. There is a top handle for steadying it, but the second lower handle is used for taking most of the weight. This can be clicked into several positions to make it as comfortable to use as possible. With the strimming head in a level position and the handle perpendicular to the machine I just had to press the two-step buttons to start. I found it easy to get going and had cleared the weeds around my cherry tree in no time. It also made a good job of heavy patches of nettles and rogue mint in the borders further down my garden.
Image 1 of 2
Before putting the grass trimmer to work
After mowing and strimming
Edging
Next up was getting the edges of the lawn neat and tidy. The instructions show that you have to hold the flower guard in position with your foot while tilting the pole to adjust the angle of the head. This was a bit stiff on the first few uses and I was worried I was forcing the strimmer too hard, risking breaking it. After a couple of goes I moved it and was happy that it just needs a bit of force to reposition.
The strimmer has a wheel to make edging easier. On even ground this works well at steadying the strimmer and it makes a very neat line on lawns and border edges. I found it a bit trickier to get used to some uneven edges, but after a few goes I could really see the benefits of the wheel in use. Having the edging option definitely makes the strimmer far more versatile. You can also move the head so that it is flat, which is great for getting under hedges if you are willing to lean right down to do so.
Noise
The instructions advise that gardeners wear ear protection. This is a common point in safety notes so nothing to worry about, but I did find the strimmer was quite loud, with one neighbour commenting on the noise when I was using it near the houses.
However, if you have a big garden with lots of areas out of reach of power points, this noise is a fair tradeoff for the ability to use it anywhere and you can worry less about the volume when using it in more remote spots. I would just be mindful strimming for prolonged periods – especially in good weather when people might be wanting to relax in their gardens in peace.
Ease of use
Overall the strimmer is really easy to use, even if the instructions are a bit vague. Picture-led descriptions are great for accessibility and mean companies don't have to print full instructions in every language, but there were parts where I think some annotations would have been really helpful.
It has great cutting power and the battery lasted the duration of each use. I only used it for about 20 minutes each time, charging in between, but the battery indicator showed it still had two thirds of a battery after most uses. To be sure of a full run, you can get the strimmer with two batteries and keep one fully charged while the other is in power. With both batteries I am confident I could tackle the edges of the lawn, all weedy patches and still have some juice left. It is therefore great for any size of garden.
Additional features
A great function on the Worx 20V MAX GT3 Cordless Grass Trimmer is the Command Feed. This automatically feeds out more cutting wire on demand, meaning you don't have to stop to manually extend it. As with all strimmers, the wire will break from time to time, so this is a handy feature to save time and offers better levels of safety. There is a blade that means the wire gets cut to length when you restart the strimmer without you having to do that either.
The wheel is another feature that not all strimmers have. This is only of use in edging mode, but does make a big difference to use and while the trimmer is not heavy, it does make it easier to carry and push.
Finally I like how Worx has thought about the angle of the handle and head to offer as many comfortable positions for cutting as possible. There are few spaces you won't be able to reach, as long as you angle the flower guard the right way.
How does it rate?
All reviews for this strimmer were positive, with most praising the ergonomic design and the option to tilt the head for a variety of different uses. However, like me, others found the head was a bit stiff and repositioning it took a bit of getting use to. All agreed it was great value for money and like how it can be used with the Worx PowerShare batteries so a good choice if you want a wide range of cordless power tools.
The average ratings are between four and five stars, making it rate well against models twice the price.
More reviews: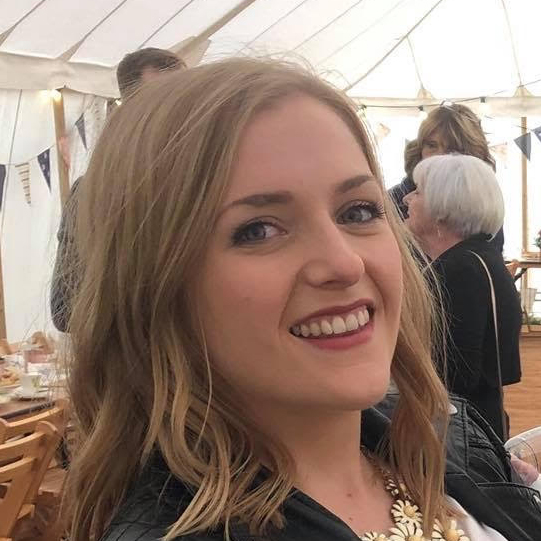 Editor in Chief, Homes Ecommerce
Lindsey is Editor in Chief for Homes Ecommerce, working on Gardeningetc, Livingetc, Real Homes, Ideal Home and Homes & Gardens. She loves helping readers find the information they need to make purchases for their property. When she isn't offering product recommendations, she's busy renovating her Victorian cottage and window shopping for the perfect garden furniture. She's in a never-ending battle with the weeds (so has decided to reframe her view of what a weed is), but loves creating a space for wildlife. She aims to give her garden a look that she describes as 'cottage garden for the 21st century'.