7 mini greenhouses to help shield your plants from the weather
Help your plants bloom year-round with a mini greenhouse that fits your home, space and style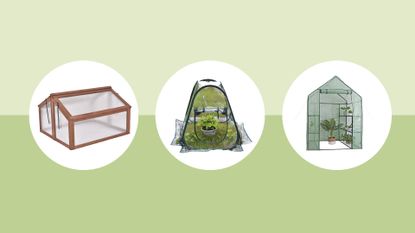 (Image credit: Future)
Owning a mini greenhouse might just be the key to gardening even when the seasons aren't on your side. How? A mini greenhouse takes all the wonderful features of a full-sized model, but without the permanence—or the expense. Owning one (or a few) can offer the ability to nurture your plants, regardless of how much space you have, at optimal conditions so that they can survive and most importantly: thrive. There are various mini greenhouses to choose from out there, with options that can live inside, picks that can be placed on a terrace or balcony, and even something for a backyard so that you can easily protect your flowerbeds. Need our help to narrow it down? This guide will ensure you protect your plants from what the elements might have in store. With one these by your side, you can have beautiful plants in your backyard, year-round.
So, there's definitely no need to stop growing vegetables or more exotic plants in the winter thanks to the mini greenhouses we've discovered below. Plus, if you've been racking your brain for greenhouse ideas in the winter, then consider this officially ticked off your to-do list.
---
The best mini greenhouses that you can buy online
Why you can trust Gardeningetc Our expert reviewers spend hours testing and comparing products and services so you can choose the best for you. Find out more about how we test.
1. Quictent Mini Cloche Greenhouse
The best mini greenhouse out there, to keep plants protected against the elements
Specifications
Materials: Steel framework and PVC cover
Dimensions: 71" W X 36" D X 36" H
Shelves: 0
Reasons to buy
+
Multiple zippered doors
+
Can be used indoors or outdoors
+
Shaped in a way that is great for a plant bed or potted plants
Reasons to avoid
-
Doesn't come with stakes to secure greenhouse to the ground
Quictent knows all things 'tents' and what is a mini greenhouse if not a tent for your plants? Their Quictent Mini Cloche Greenhouse is the perfect greenhouse to protect both potted plants and seedbeds.
After you assemble the powder-coated steel frame and place the transparent PVC cover on top, your plants are protected from UV rays, rain, animals, wind and chilly temperatures. Use a zippered side door to move plants in and out or open the two top zippered doors for more airflow.
Quictent claims that their Mini Cloche Greenhouse keeps the ground warm and cozy, resulting in a 95 percent germination rate rather than the usual 80 percent. To ensure you see similar results, you'll need to place stones or bricks on the corners and on the long cover to prevent the flap from rising and to make the greenhouse more stable. Ground stakes are not provided.
2. Mini Lop Mini Pop Up Greenhouse
Small, simple and oh-so easy to assemble
Specifications
Materials: PVC
Dimensions: 27" W x 27" L x 31" H
Shelves: 0
Reasons to buy
+
Affordable
+
Easy pop-up set-up
+
One zippered opening
+
Will fit a few pots or cover a small flower bed
The Mini Lop Mini Pop Up Greenhouse looks like an upside-down pop-up laundry bag made of clear PVC. There really isn't anything fancy about this best mini greenhouse – but that doesn't negate the fact that it can be set up in seconds and will protect your vegetable garden or potted plants.
Whether you place this greenhouse inside or outside, you'll find that it maintains high humidity levels which your plants will love. Utilize the four steel ground stakes if you set it up outside. This will keep the greenhouse in place. On warm days, you may want to open the zipper door and roll it up to allow some airflow to the plants.
3. Giantex Wooden Garden Greenhouse
Who said greenhouses can't be chic?
Specifications
Materials: Chinese fir wood and PC board
Dimensions: 35.4" W X 3 1.3" L X 23" H
Shelves: 0
Reasons to buy
+
Easy to assemble
+
Wooden frame is very attractive
+
Two foldable top doors that can be held up with brackets
Most mini greenhouses on the market aren't what you would call 'attractive.' However, if you're someone who wants to keep with your stylish aesthetic, the Giantex Wooden Garden Greenhouse is the way to go for your best mini greenhouse.
The frame is made of Chinese wood fir, while the tops and sides are clear PC boards. It's waterproof and easy-to-assemble, with a roof that can be lifted on either side thanks to a hinge.
Bolts are placed along the roof allowing you to hold the top in place so plants can absorb more sunlight or receive some air. This is the stylish mini greenhouse that will protect your plants year-round.
4. Nova Mini Garden Walk-in Greenhouse
With plenty of space for plenty of plants, this walk-in option is brilliant
Specifications
Materials: Metal Tube + PE Cover
Dimensions: 28.3" W x 55.9" L x 75.59" H
Shelves: 6
Reasons to buy
+
Affordable
+
Large and spacious enough to walk in
+
Six shelves that can hold 22 lbs' worth of plants
Reasons to avoid
-
Customers report needing larger ground stakes and zip ties for shelves
The Nova Mini Garden Walk-in Greenhouse is popular for many reasons – but mostly, you get a lot of bang for your buck. This greenhouse is super affordable, and the zippered roll-up door opens in such a way that you can walk inside and water your plants.
Outfitted with three shelves on each side, it allows for plenty of room to store plants and pots of varying sizes. The shelves hold about 22 lbs' worth of plants, though you may need some zip ties to keep the shelves sturdy and in place.
With its lightweight materials that are waterproof, anti-freeze, and UV protected, you can rest assured that your plants will be protected no matter if you set the Nova Mini Garden Walk-in Greenhouse indoors or outdoors.
5. Ohuhu 4-Tier Mini Greenhouse
A 4-tier greenhouse that's ideal for neat and tidy gardeners
Specifications
Materials: Metal tubes and PE cover
Dimensions: 2.3' W x 1.5' L x 5.3' H
Shelves: 4
Reasons to buy
+
Antioxidant greenhouse
+
Four shelves that can hold 23.5 lbs each
+
Made with PE material with grid lines to prevent tearing
Reasons to avoid
-
Only one zippered opening
The best mini greenhouse can come in varying shapes and sizes, but the 4-tier greenhouse is pretty popular for its layout. As the name implies, it offers four shelves to place pots upon and is taller than it is wide, so it can fit into tighter spaces (like a patio) and won't take up too much room at your home.
The shelves can support 23.5 lbs of pots and seed trays which are protected by the durable PE material with grid lines which makes for an antioxidant, UV resistant, and waterproof space.
You can only access your plants through the single zippered roll-up door in the front of the greenhouse.
6. Metaplant Broody XL Mini Greenhouse with Grow Light
Complete with a grow light to nurture your plants
Specifications
Materials: Aluminium, plastic
Dimensions: 13.39" W x 25.2" D x 56.69" H
Shelves: 3
Reasons to buy
+
Easy to assemble
+
Compact for balconies/smaller spaces
+
Built-in grow lights
The standout feature of this mini greenhouse is the built in Phyto-lights, so that you don't have to compromise when it comes to nurturing your plants, allowing you to create the optimal microclimate within your home if you need to. Sometimes the elements can work against you as you garden, but with this greenhouse, you can move your plants inside in tempestuous conditions and care for them inside.
This pick is an excellent choice for more compact spaces too, so if you can make room for your mini greenhouse on your balcony, then you can still opt for this, and reap the benefits. The shelves can support up to 44lbs of weight, and reviewers attest to the fact that this greenhouse is easy to assemble.
7. BIGTREE Greenhouse Mini Nursery
A refined, simple design to hold your plants
Specifications
Materials : Wood, PC board
Dimensions: 9" W X15" X and 25"
Shelves : 0
Reasons to buy
+
Unobtrusive to place inside
+
Lightweight if you need to relocate
+
Extends your growing season
This greenhouse has a similar look to our earlier Giantext pick but has a box design to make it even easier to store. Ideal for smaller spaces and able to mimic optimal growing conditions, this greenhouse gives you a chance to rescue your plants if they've been withering in bad weather conditions.
You can put this greenhouse together in four simple steps, and the transparent top lets heat in but won't allow it to escape, creating a wonderful environment inside. It's also nice and lightweight, so if you need to relocate it, then shifting it around is easy.
---
Where to buy a mini greenhouse
If you need a mini greenhouse that is a little more specific to your plants and needs, then there are plenty of retailers stocking great finds. Here are some of our preferred retailers:
Things to consider when using a mini greenhouse
The seasons
Although it makes sense to use a greenhouse during the winter to protect plants from cold, freezing temperatures, you might be surprised to discover that you can actually use a greenhouse throughout the year.
Plant flower seeds or crops for your kitchen garden early in the spring without worrying about an unexpected frost. Start growing fall flowers and plants in the summer and store plants that won't fit inside your home in the greenhouse during the fall. In the winter, you can actually grow cold-withstanding vegetables like lettuce!
You can find out what to plant in a greenhouse in our guide.
Temperature, sun, and humidity
A greenhouse is meant to stay warm and toasty, but ideally, you want to keep the temperature between 80–85˚F. Anything over 90˚F will most likely be too hot for your plants. You'll want to either open a flap to allow for some airflow or cover the exterior with shaded covering to lower the temperature.
Don't forget that mini greenhouses tend to create a humid environment. Watch out for molds and fungi that love humid conditions. Circulate the air (by opening one of the zippered doors) on occasion to keep the humidity in check.
Bugs
Plants placed in greenhouses are protected from bugs. However, this doesn't mean that you never have to worry about bugs. Keep an eye out and make sure that no insects burrow into your greenhouse and set up shop. If you don't pay close attention, they can damage your plants if they create an infestation.
Exotic plants
Greenhouses offer a chance to grow some spectacular types of plants – especially those that wouldn't otherwise be able to grow in your local climate. Perhaps you want to grow one of the best tropical plants or a fruit tree? Having a mini greenhouse in your backyard can take away the limitations of your local environment.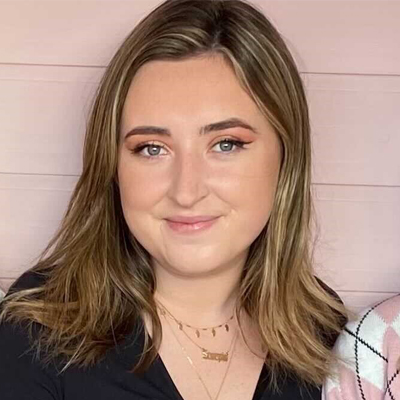 Molly is the Ecommerce Writer for Gardeningetc and spends her time searching the internet for the next best thing for your garden. When she's not writing, she would most like to be swimming in the nearest sea/ocean or getting through her neverending pile of novels. She's a huge fan of houseplants and loves identifying new plants and trees on walks too.