5 best outdoor rugs for a cozy and stylish backyard
These outdoor rugs are just the thing your patio needs to make the perfect backyard social area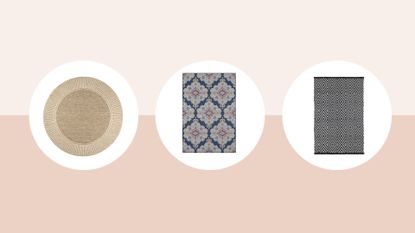 (Image credit: Future)
These stylish outdoor rugs will be the crowning glory of your patio, thanks to their beautiful designs and high-quality materials. Having a rug under your feet as you relax outside is a simple but lovely touch that won't cost the earth to integrate into your space. This is an easy way to update your backyard for 2022 and refresh your outdoor space, especially if you are on a budget.
It's important that the outdoor rug you opt for is suitable for its setting, including when it comes to size and maintenance. Lots of outdoor rugs are made from specially selected synthetic materials to make caring for them super easy. Make sure to look out for what your rug is made from, whether it can last in outdoor conditions, and how you can spruce it up before you buy.
Outdoor rugs are an amazing way to pull together a whole outdoor decor design, allowing you to work colors and patterns into your space with ease. Plus, matching your new rug to your best garden furniture will help to tie together the whole look of your space, so bear that in mind as you shop in order to invest in the right rug for you.
---
5 lovely outdoor rugs to bring your patio together
Why you can trust Gardeningetc Our expert reviewers spend hours testing and comparing products and services so you can choose the best for you. Find out more about how we test.
The rugs on our list come in a range of sizes, so be sure to measure your patio first, and decide whether you'd like your outdoor rug to sit underneath your outdoor furniture or not.
Top tip: As with all rugs, generally the bigger the budget allows the better. Ideally go for a size that allows you to place your outdoor furniture onto the rug, rather than beside it. This gives a more generous feel and helps to zone an area, pulling your outdoor seating into one cohesive unit rather than it 'floating'. A larger rug will also make more of an impact in the overall design of your garden decor ideas.
1. Dash and Albert Rugs Diamond Geometric Handmade Area Rug
Material: Polypropylene
Size range: 12 sizes from 2' x 3' to 10' x 14'
An eye-catching geometric design is perfect for your outdoor space, and this rug offers something a little bit different. It ticks all the boxes when it comes to durability, as it's made from durable polypropylene and is fade-resistant, so you know you're making a good investment. It's easy to clean too, all you need to do is scrub off the dirt. Finally, it's also available in a vast array of sizes, so you can cover the exact area you need.
2. Sand Mine Modern Area Rug
Material: Polypropylene
Size range: 4 sizes from 4' x 6' to 9' x 18'
This outdoor rug is not only suitable for all your patio or decking needs, but it's also reversible, which is amazing for when you want a change, or if one side is a bit dirtier than you might like! Made from 100% virgin polypropylene, along with edging that is heat treated to avoid fraying, this rug is a hit with reviewers too, who love it for their backyards.
3. nuLOOM Wynn Braided Indoor/Outdoor Area Rug
Material: Polypropylene
Size range: 35 sizes from 2' x 3' to 12' x 18'
This resilient rug is an outdoor essential, with a well-suited design when it comes to materials, and an undertstated look. If the decor of your patio already has a lot going on, this rug can help you to ground the space, and as this rug is available in so many colors, there's no doubt that there will be a shade that perfectly suits you.
4. Allen + Roth 5 x 7 Navy Indoor or Outdoor Rug
Material: Polypropylene
Size range: 5 sizes from 3' x 5' to 10' x 13'
This rug is the perfect statement piece for adorning your garden. Woven from polypropylene, as all good outdoor rugs are, this piece is fade, stain and weather-resistant for good measure. It has an elegant look that can elevate your outdoor furniture, and make cosying up under your fairy lights easier than ever.
5. nuLOOM Asha Simple Border Indoor/Outdoor Area Rug
Material: Polyester, Polypropylene, Synthetic
Size range: 4 sizes from 4' x 6' to 9' x 12'
Just because your rug is outside doesn't mean you can't select the styles you love. This round rug has a casual look that can brighten up any table setting, and warm up your whole outside arrangement. Child and pet friendly, this rug is also water and fade-resistant, so you'll never have to worry about it.
---
Browse more outdoor rugs...
If you're still looking out for the perfect rug to complete your backyard ideas, then these are the retailers we would recommend heading to first:
How we choose the best outdoor rugs
We haven't had a chance to test out each and every one of best outdoor rugs just yet, though we intend to do so in the future so that we can give you a detailed overview of our selections. We chose these particular rugs based on a number of factors, including their suitability to outdoor use, foot traffic and how they withstand dirt and water. Importantly, we also looked for designs that will help you with zoning your garden space, and a variety of shapes and patterns, so there's something for everyone.
How to choose an outdoor rug
Materials
Most outdoor rugs are made from polypropylene, which is a synthetic plastic that is water-resistant and stain-resistant. Because it doesn't absorb moisture this also makes it mold and mildew resistant.
The best outdoor rugs you can buy are options made from pre-used polypropylene - of which there is plenty about in the form of plastic straws and other single-use plastics. Investing in a recycled option prevents new materials from being extracted from the earth, and stops single-use plastic from ending up in landfills where it takes a very long time to break down and can leach harmful chemicals into the environment as it decomposes.
It's also good to check whether your outdoor rug can be recycled at the end of its lifespan.
Weave
Outdoor rugs tend to come in either a flatweave or a tufted design.
A flatweave outdoor rug will be thinner and won't add as much insulation underfoot, but the bonus is that they're usually lightweight, easy to move, and because they lay very flat to the ground have less potential to be a trip hazard. The flatweave also makes it harder for outdoor debris to become trapped, so they're easy to freshen up with a quick shake or a hose down.
A tufted rug usually has a much deeper pile which makes it a more luxurious option for sinking your toes into and adding insulation to your paving or decking ideas, however, the deeper pile adds extra weight, so this is unlikely to be an option for picking up and taking onto the beach or your grass. The deeper pile makes debris a bit harder to shake out, and the extra raised thickness could potentially be more of a trip hazard.
UV-resistance
Most outdoor rugs are water and mildew resistant due to being made from non-absorbent polypropylene, but UV resistance - which determines whether the rug's colors will fade in the strong sun - is dependent on the types of dyes used in its manufacture, so it's worth checking the small print to see if your preferred option comes with this added longevity protection.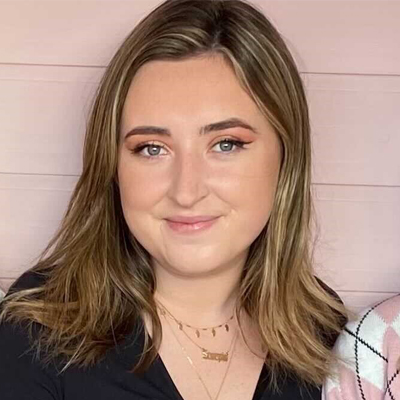 Molly is the Ecommerce Writer for Gardeningetc and spends her time searching the internet for the next best thing for your garden. When she's not writing, she would most like to be swimming in the nearest sea/ocean or getting through her neverending pile of novels. She's a huge fan of houseplants and loves identifying new plants and trees on walks too.