Best foliage plants for your garden: give your outdoor space year-round appeal
Put foliage plants centre stage for a stylish garden that's packed with interest, whatever the time of year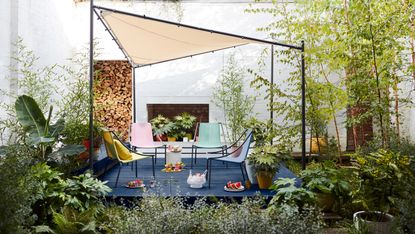 (Image credit: Dobbies)
Foliage plants might be more subtle than their floral counterparts, but they create huge impact in garden borders and containers, adding shape, texture, contrast and balance. It's a mistake to think of flamboyant flowers as the stars of the show, and foliage as the dull supporting cast, because if they are used in the right way, leaves and stems can add just as much structure and drama, and some will still be thriving when summer florals are a distant memory.
Foliage can be used in so many ways. Big foliage plants with bold leaf shapes can make a focal point, leading the eye along a path or across a lawn, placed either in a container or planted in the ground. Larger leafed plants often prefer a shady site where other plants can struggle to thrive, and their presence can bring a dead spot back to life. In sunnier spots, spiky and strappy leafed varieties may be used to add visual breaks in a border.
Keep reading for the best ways to introduce foliage plants to your garden and take your pick from our favourite varieties to try in your own space.
What are foliage plants good for?
Many cool, modern garden ideas focus on foliage. It might be a lush jungle look, with large-leafed tropical palms teamed with feathery ferns, or a pared back, elegant scheme of subtle blue-greens with olives and eucalyptus.
In small gardens, a huge sculptural plant such as an exotic tree fern or a banana palm with big paddle shaped leaves, placed on a patio or deck in a container is stunning – and many are surprisingly easy to care for in a sheltered spot.
Foliage plants work beautifully in containers, too. They can be mixed and matched with florals to create a balanced display, or the right plants will make a feature on their own with texture and different leaf sizes creating the buzz.
Foliage comes in many shades and colours which change with the seasons. Research shows that green plants create the greatest sense of calm and serenity. A study from the University of Vermont showed that a simple garden, with fewer plants in less colours, is the most peaceful kind. The idea of planting a soothing oasis in a turbulent world has never sounded more attractive.
ARCHITECTURAL FOLIAGE PLANTS
This is a phrase which often crops up in gardening books. It refers to statement plants with a strong shape. They are often evergreen varieties, and they are usually large. Don't be afraid to put a large plant in a small garden either. It is often more effective to introduce one or two oversized plants, rather than a collection of small pots, which can look too busy.
1. Cordyline australis
A fountain of spiky leaves in greens and purples. This palm-like small tree is evergreen, and it will thrive in a pot. Young ones may need some winter protection (horticultural fleece, for example). They grow up to 3m tall, making an ideal feature for contemporary courtyard gardens or a sleek deck.
You'll find more advice on choosing the best trees for small gardens in our dedicated feature.
2. Fig tree (Ficus carica)
Perfect for a sheltered spot, ideally against a wall, figs have large rounded leaves with 'fingers' and pretty little fruits in the summer. They can be grown in a container or in the ground. Potted ones should be watered regularly, so the soil never dries out completely, and then replanted in a new container every 3-5 years in winter when they lose their leaves. Feed in summer, alternating between a tomato feed and a general fertiliser.
3. Banana palm (musa basjoo)
Exotic and dramatic, these plants have huge, purple-green paddle shaped leaves on a sturdy stem. They grow up to 2.5m tall. Although they look as if they would be tender, they can happily survive in colder climates such as the UK. The foliage will die back after frosts. Just cut the plant down to ground level and it should sprout again in late spring. Feed them monthly with an all-purpose soluble plant food.
Love the thought of adding more tropical plants to your garden scheme? There's plenty of inspiration in our tropical garden ideas feature.
PERFECT FOLIAGE PLANTS FOR CONTAINERS
Highlight the shape of interesting and unusual foliage in a container. Cluster a few together, mixing shiny leaves with matte ones, large leaves and small, and different hues. Succulents create a patchwork of geometric shapes, some grasses appear like fountains of colour, and taller ones filter the light. Experiment by moving containers around to achieve a harmonious display (pot wheels can help to make this process easier, available from garden centres).
4. Agave
Firm, spiky leaves, either blue green or green edged with cream, these succulents can top a height of 1.5m. They dislike soggy soil, and shady spots, so grow them in full sun, and bring them inside for winter, as they will not withstand frosts. The spines can be painful, so avoid placing them near a seating area or somewhere where people may be brushing past.
5. Hakonechloa macra
An ornamental grass which pours out of a tall pot like a green/gold fountain. It's a tactile, slow growing plant, with bushy, trailing fronds which will fade and die back in winter. Group a few together, place them on a flat-topped wall, or use some pots of it to line a pathway. There's more ideas and advice on how to grow ornamental grasses in our feature.
6. Fatsia Japonica
Glossy, palm-shaped leaves which stay green all year round. This plant will grow up to 2.5m tall, making it a lovely focal point. They thrive in shady spots and dry soil, although they will need to be watered once a week in the summer. Perfect for low maintenance garden ideas, the only action needed is to remove any brown or scruffy leaves.
7. Hosta
These beautifully shaped leafy plants will fit into any category when it comes to must-have foliage, but they do look very special grown in pots, and growing them this way makes it easier to control slugs which like to nibble holes in the lush leaves. There are many sizes and varieties of hostas, but all have teardrop shaped leaves with a ribbed pattern. Opt for 'Halcyon' for blue-green leaves, 'So Sweet' with lime yellow edges contrasting against dark green, or 'Sum and Substance' with tough leaves and a mid-green colour.
Try adding a copper ring, or a slick of Vaseline around the top of pots to deter slugs – you'll find more advice on how to get rid of slugs in the garden in our guide.
TEXTURED FOLIAGE PLANTS
The key to growing tactile foliage to best advantage is to contrast it to draw attention to its textured surface, pairing glossy with soft downy velvets, shiny with matte and spiky with frilly leaves or soft grasses. There are so many beautiful plants to choose from in this category, but our choices are all attractive and easy-to-grow varieties.
8. Sweet fennel
Feathery clouds of plumes on slim, upright stems make this perennial plant a great choice in mixed borders. It will work well alongside plants with large, smooth leaves. Grow in full sun or part shade, in well-drained soil. It does flower in summer, but the leaves are definitely the star of this plant. It is tall, growing up to 1.8m in height.
9. Heuchera 'Caramel'
Heuchera are foliage heroes: there are many different types, all of which are evergreen, and they come in a fabulous array of colours, from lime green to silver and burgundy. This one has frilly leaves in a warm toffee orange colour. It grows in soft mounds, and it will happily tolerate a partially shaded position. Absolutely perfect for lining a path.
10. Eryngium bourgatti
They may look exotic but these silvered spiny star-shaped flowers on tall stems (around 45cm) are easy to grow and they will add a tactile note to any border. Team them up with soft grasses to highlight their hard edges. They prefer a sunny site, and being perennials, they will die back in the winter, although you can leave the dried seed heads, which look pretty with a white frosted coating.
Head over to our best plants for seed heads feature for more stunning varieties to try in your garden.
11. Lambs' Ears
For a soft, velvety leaf, lambs' ears (Stachys byzantina) take some beating. Their silvery grey colour is topped with a downy pelt, and in milder areas, the foliage will not die back in the winter. They do have the added bonus of hot pink flowers in the summer, but it's definitely the leaves which make this plant so appealing. Lambs' Ears will spread, creating a lovely expanse of furry oval leaves on top of short stems.
Read more: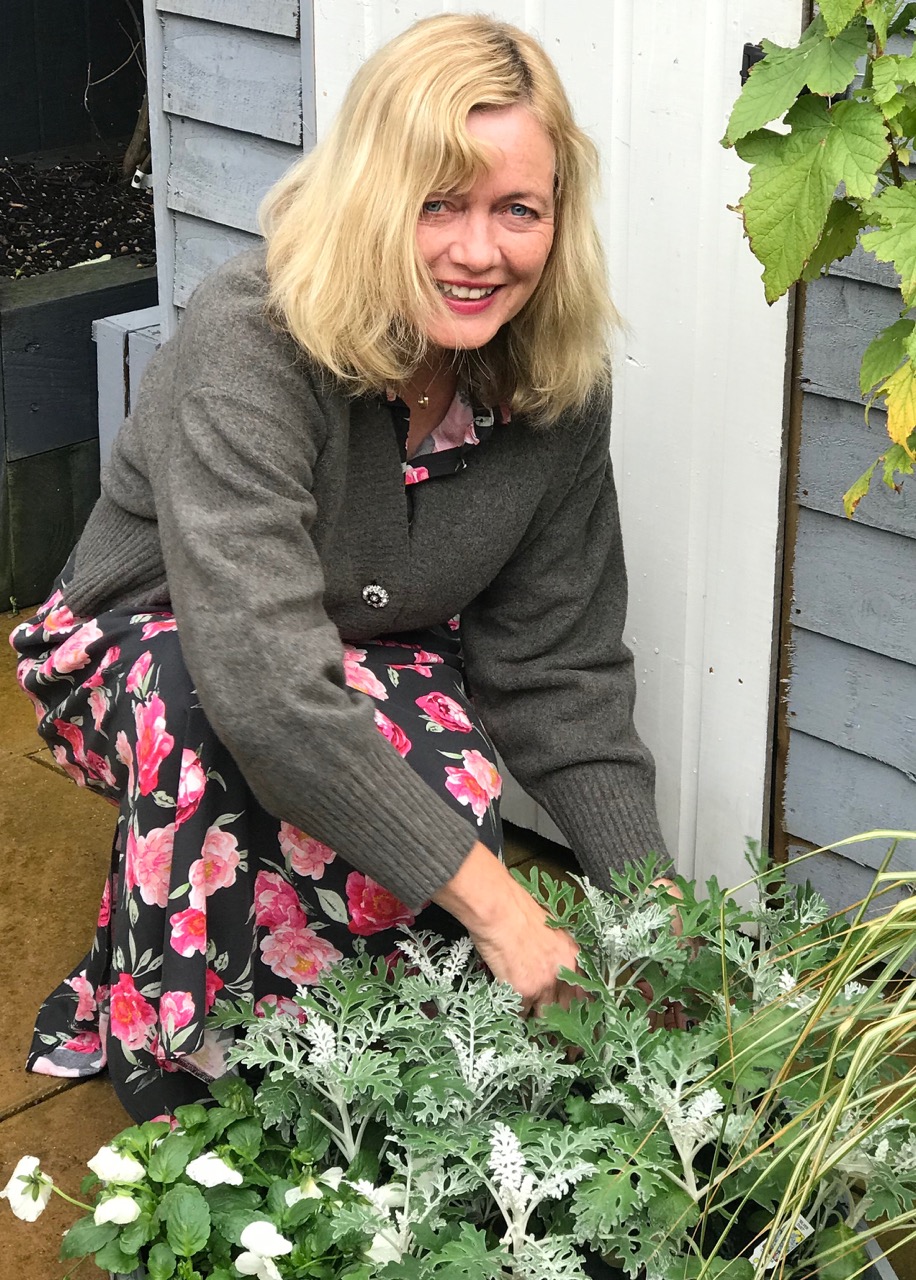 An experienced freelance journalist, editor and columnist writing for national magazines and websites, Fiona now specialises in gardens. She enjoys finding and writing about all kinds, from the tiniest town plots to impressively designed ones in grand country houses.