The best plants for autumn berries: add stunning seasonal colour to your garden
Go for extra impact and drama with the best plants for autumn berries and create a display of glowing shades of red, orange, purple and yellow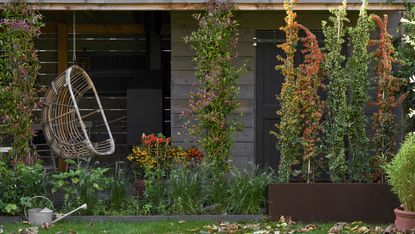 (Image credit: The Joy Of Plants)
As late summer blooms fade away, having some of the best plants for autumn berries in your garden is a perfect way to maintain colour and interest in your outdoor space. It's easy to become fixated on flowers, but a vibrant all-year-round garden benefits from the colours and shapes of beautiful autumnal berries.
Autumn is the ideal time to plant shrubs and trees with attractive fruits. The soil is still warm from the summer months, but the cooler daily temperatures will not stress the plants. This gives them a chance to make optimum growth before winter sets in.
Most shrubs and small trees are suitable for containers as well as beds and borders, which means you can introduce them into any size garden. An extra bonus is that wildlife will love to share the bounty of berries too. We've put together some of favourites below, then head over to our best evergreen plants for any garden for more ways to get guaranteed colour in your outside space over the autumn and winter months.
1. Pyracantha
A tough, easy-care shrub, also called firethorn, which grows in sun or shade and almost any soil except soggy sites. It has thick clusters of bead-like berries which start to ripen in September and last well into the winter. They are suitable for growing in pots, or they can be planted as hedges or against a wall to show off their attractive shape. For golden yellow berries, try 'Saphyr Jaune.' Bright red 'Mohave' is an upright choice which makes a good hedge. For a zesty orange berry, try 'Orange Glow.' Birds enjoy eating the red and orange ones, but will they will leave the yellow ones alone. Pyracantha has long, sharp thorns, so although this makes the plant a good security barrier, avoid placing it in areas where visitors are brushing past.
CARE TIP: Prune after they flower in the spring, trimming new growth to keep them neat.
2. Callicarpa
The so-called 'Beauty Berry' deserves its name, with a profusion of violet-purple berries against gold, red and mauve foliage in the autumn. It is deciduous, but the berries remain once the leaves have dropped in winter, and the birds will not peck them off. Try Callicarpa bodinieri for its lovely plum-coloured berries with an almost silvery sheen. The shrub prefers sun or dappled shade and it can grow up to 2m high.
CARE TIP: When planting, add some well-rotted compost to the soil. Prune back untidy stems in early spring.
3. Cotoneaster
These small, bright shiny berries will add autumn colour to the greyest of days. This shrub is easy to cultivate, with a tolerance for poor-quality soil, although it will need a sunny or partially shady spot. Most are evergreen, and while some are tall with arching stems, others, such as 'Queen of Carpets' creep along the ground. Try 'Cornubia' for a tall variety, which grows up to 8m and has semi evergreen foliage with bright red berries.
CARE TIP: After the creamy white flowers have finished in midsummer, give the plant a light trim.
4. Berberis
There are lots of different varieties of this shrub, also called Japanese barberry. Some are evergreen and some are deciduous. Berberis thunbergii is a popular deciduous type, but all varieties will put on a spectacular autumn show, with red leaves and generous clusters of berries. Try 'Rose Glow' for pretty purple and pink foliage, and plenty of red fruits. If space is tight, try 'Bagatelle' which is a dwarf species with a mound of reddish-purple foliage, or 'Helmond Pillar' which is narrow and upright. Berberis grows well in sun or partial shade. The only thing to watch out for is its prickly thorns!
CARE TIP: Trim lightly in winter to keep the shape, but not after flowering as you will lose the berries.
5. Skimmia
It's the female plants, such as Skimmia Japonica Nymans which provide the bright red autumn berries on this hardy, evergreen plant which is ideal for introducing some life and soul into a shady border. Just make sure to plant a companion male nearby (try 'Rubella', or 'Kew Green') to ensure that you get some berries. Skimmia is tolerant of a wide range of conditions, and it prefers a semi-shaded position. Full sun may scorch its leaves. Want more ideas for plants for shady spots? Head over to our guide to the best shade-loving plants.
CARE TIP: When planting Skimmia, add some well-rotted compost to the ground first.
6. Rowan tree
Bunches of juicy red berries hang on feathery-leafed foliage which turns shades of burnt orange and deep red before it falls from this prettiest of trees. Try Sorbus aucuparia for orange-red berries or 'Eastern Promise' for rosy pink ones. It is an asset to the garden year-round, as it has delicate spring flowers and vibrant green leaves. It's ideal for a wildlife garden, as the berries are much-loved by birds. Plant in moist, well-drained soil in a sunny site. It can grow up to 6m tall over 20 years.
CARE TIP: Feed with a granular fertiliser in spring.
7. Checkerberry
This plant, also known as Gaultheria procumbens and boxberry brings autumnal joy with bright pops of red, pink or white berries on dark red and purple oval leaves. It's a tough, hardy plant, which provides ground cover, and grows flat and sideways when it is planted in borders. It will be happy in containers, too, and it's ideal for a patio or a balcony. An extra bonus is that the leaves smell deliciously warm and spicy – they are the source of wintergreen essential oil which is sometimes used for seasonal ailments. You'll find more patio gardening ideas in our feature.
CARE TIP: Protect the plants from drying out in summer. They like damp conditions, but never soggy ones.
8. Hawthorn
We may think of the hawthorn as a wild hedgerow plant, but it makes a lovely addition to the garden, with lots of creamy blossom in spring, and baubles of dark red glossy berries in the autumn. The common hawthorn, crataegus monogyna, will make an excellent, dense hedge, although it is deciduous, so the leaves fall in autumn.
It is best planted as a bare root between November and March, in either an open sunny site or partial shade, and it is easy to care for once it is established. Add plenty of compost to the planting hole, and then mulch with a 5-7cm layer of birch chippings. Hawthorn berries are edible: they make a glowing ruby coloured jelly, ideal for eating with cheese and cold cuts.
Care tip: Keep hawthorns well-watered for the first few years after planting, paying special care to their needs in hot, dry summers.
Read more: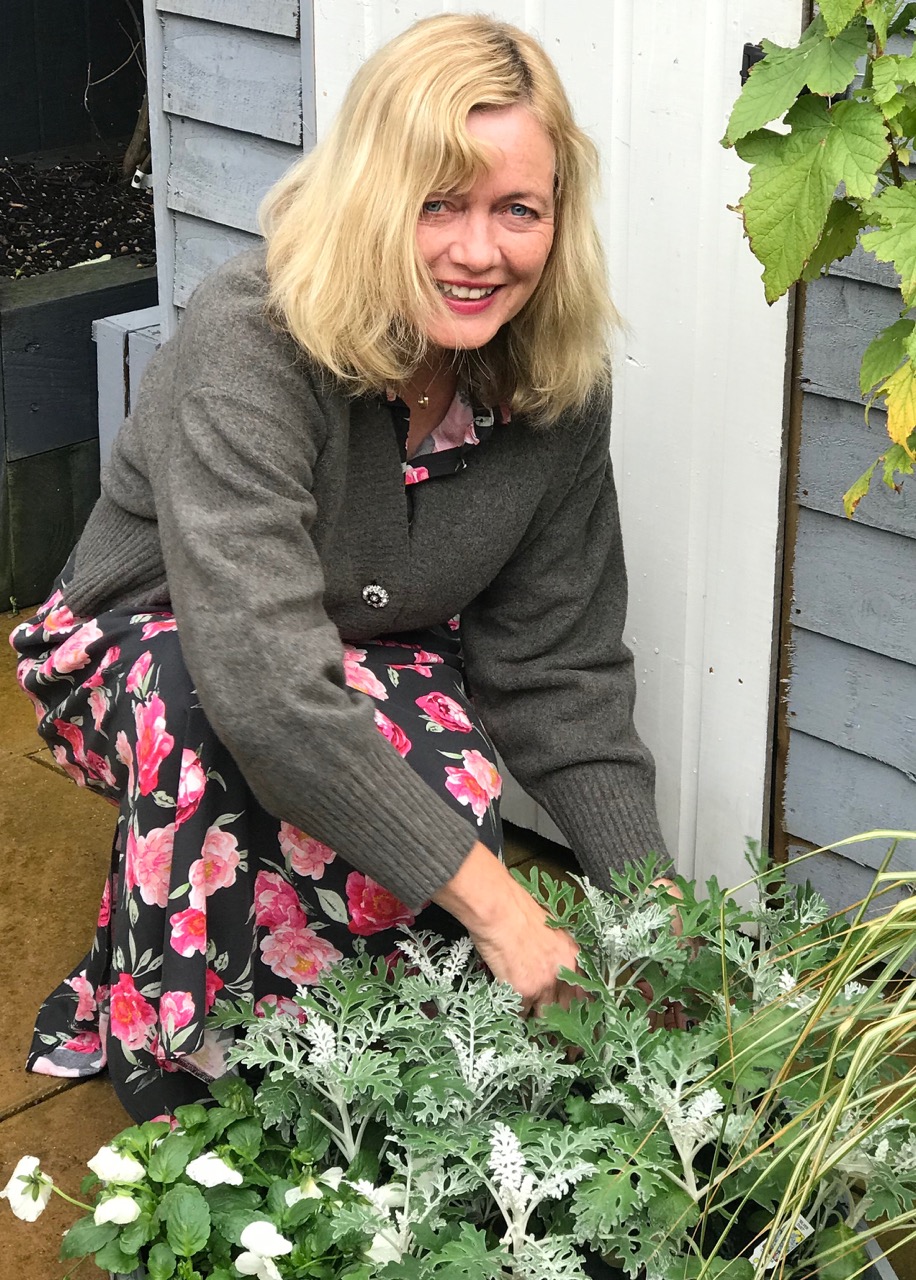 An experienced freelance journalist, editor and columnist writing for national magazines and websites, Fiona now specialises in gardens. She enjoys finding and writing about all kinds, from the tiniest town plots to impressively designed ones in grand country houses.