Christmas turkey burger recipe: give this festive BBQ recipe a go
Take the festivities outside with this Christmas turkey burger recipe. Easy to make, it's the perfect way to get into the holiday spirit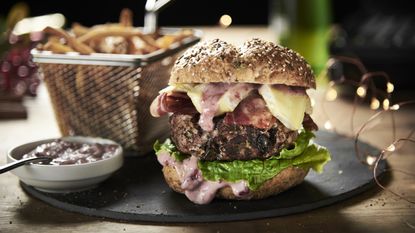 (Image credit: George Foreman)
Take the festivities out into the garden with this tasty Christmas turkey burger recipe. It's a new take on a burger that combines all our favourite festive flavours and will be the star of the show when it comes to getting out in the garden this holiday season for some winter grilling on the best barbecue. A mix of turkey, chestnuts and tangy cranberry shot through with a hint of sage, this cooks in minutes and is set to become a firm seasonal favourite for many Christmases to come.
It's a healthier version of the burger too as turkey mince is very lean compared to beef. This is a good thing as you also have the option of loading this one up with another star combo of scrumptious bacon and brie for the most tempting of toppings. We should also mention that the cranberries are pre-soaked in brandy too – well it is Christmas after all.
Read on to find out how to make this easy Christmas turkey burger (which serves 6 people) and don't miss our other best bbq recipes for more alfresco cooking inspiration too.
TURKEY BURGER WITH CHESTNUT AND CRANBERRY
Ingredients:
800g turkey mince
1 bunch sage, chopped
6 spring onions, finely sliced
100g cranberries, soaked in brandy
130g chestnuts, chopped
1 tbsp olive oil
3 cloves garlic, finely chopped
Salt and pepper to taste
6 crusty white burger buns
12 rashers smoked streaky bacon
12 slices Brie
lettuce leaves
mayonnaise
cranberry sauce
Method:
1. Add all the burger ingredients to a bowl and mix well. Divide the mix into 6 equal amounts and mould into burger shapes. Cover and refrigerate for at least 20 minutes.
2. To cook, pre-heat your barbecue or grill. First, grill the bacon rashers for 4-6 minutes. Then place the burgers on the grill and cook for 8-12 minutes until the juices run clear. Add two brie slices to each burger immediately after they come off the grill to allow the cheese to melt. Return the bacon to the grill for a further 1 minute then divide it between the burgers.
3. Build up the burgers by first laying down the bottom half of the crusty burger buns. Add some mayonnaise and cranberry sauce. Top with lettuce then the burgers. Put some more mayonnaise and cranberry sauce on the burger lids and place on top of the burgers. Push gently so everything gets pressed together then get stuck in!
The best BBQs
Need something to cook this delicious recipe on? Check out our top BBQs at their best prices below. Whether you prefer gas or charcoal, there's one to suit.
Our best-rated BBQs at their best prices:
Our best-rated gas BBQs at their best prices:
Cheap charcoal BBQs:
Read more: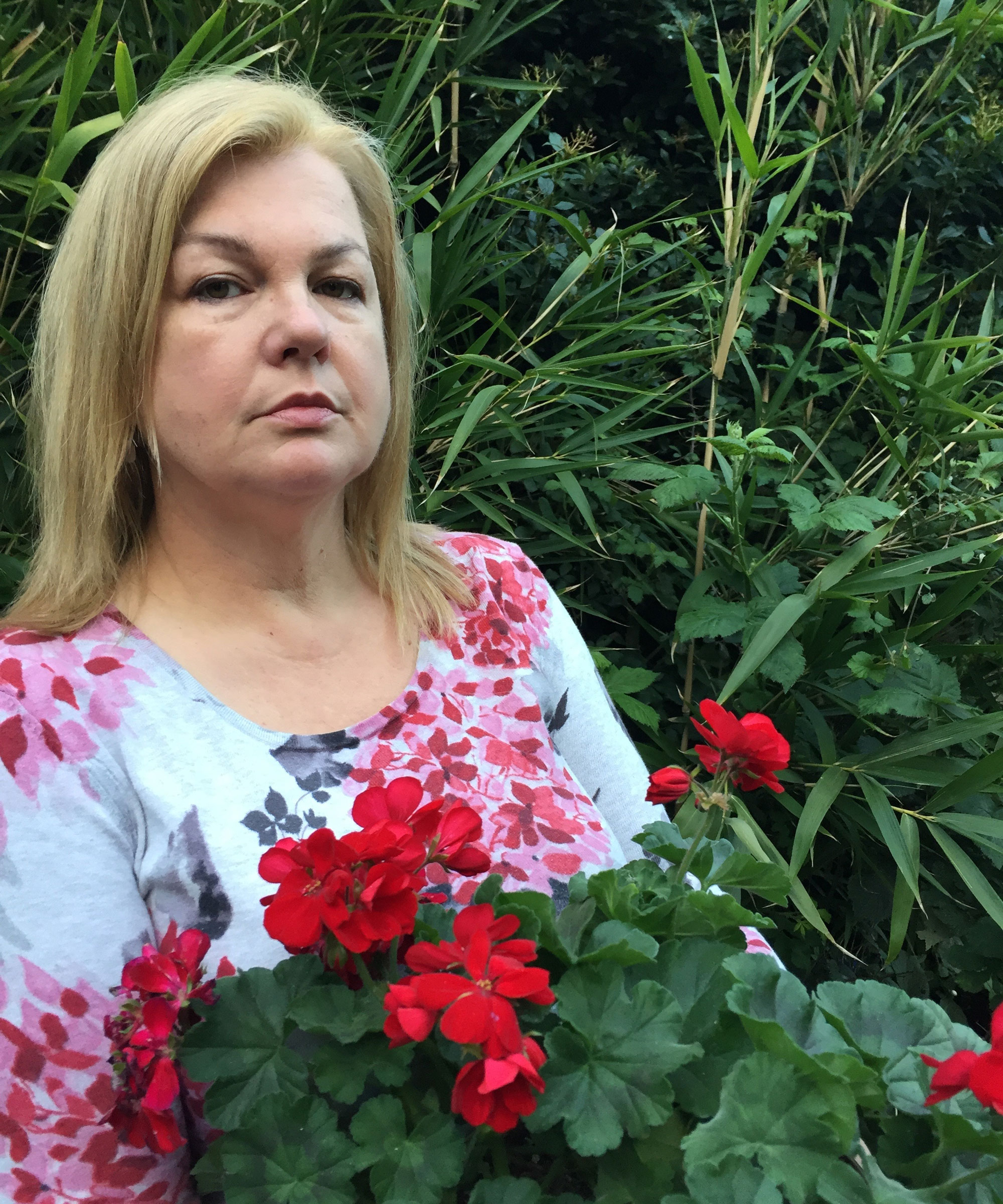 Lifestyle journalist Sarah Wilson has been writing about gardens since 2015. She's written for Gardeningetc.com, Livingetc, Homes & Gardens, Easy Gardens and Modern Gardens magazines. Having studied introductory garden and landscape design, she is currently putting the skills learned to good use in her own space where the dream is establishing a cutting garden.