Green flowers – ideas for pretty blooms to grow and cut in your garden
These stunning green flowers are true showstoppers and come in more varieties than you might think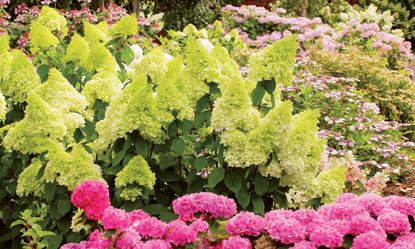 (Image credit: Alamy)
Forget the razzle-dazzle of brazen yellows, blazing reds and shocking purples – green flowers are the ultimate in sophistication and quiet beauty.
Granted, it's easy to understand why they aren't everyone's first choice. After all, green is the predominant colour in all our gardens. Foliage is green. Our lawns are green. Some people even paint their sheds green or lay green plastic turf... so why would we also want green flowers?
The first reason is that green flowers have an unexpected quiet beauty that is always appealing. Clearly, they don't stand out as scarlet or yellow flowers do, but the fact that our first glance misses them and then they register with us a moment later gives their presence a special kick.
Plants with green flowers also allow us to create some surprising combinations. Flip things on their head by grouping them with coloured foliage. Bronze and coppery leaves work particularly well, as do silver and grey.
If you've not yet decided on the color scheme for your garden, our guide to garden borders might help you settle on a look.
Which plants have green flowers?
There's such a variety of shapes and sizes in green flowers, so whether you're a fan of cottage garden ideas or you prefer the contemporary feel of our modern garden ideas, you'll find something to suit. From the green mist of alchemilla to the dramatic dangling tassels of Amaranthus caudatus 'Viridis' and the dainty bells of nicotiana, there are plenty of stunning options available.
There's the big green daisies of echinacea, our native hellebore feature green flowers, and there's the unexpected variety of green chrysanthemums, large and small, in a range of flower forms.
There's even a green relation of the sweet pea, Lathyrus chloranthus, but few other climbers, although if you're growing winter clematis, a number of varieties have pronounced green tints.
Green flowered shrubs are also a little thin on the ground. Hydrangeas top the list, although there's also a rhododendron with pale green flowers, and one of the most lovely of flowering shrubs, Viburnum opulus 'Roseum', starts out with heads of green flowers, although they mature to white.
'Roseum' is supposed to describe the shape (like a rose), not the colour of the balls of florets but not everyone would agree!
Read on to discover both subtle and showy green flowers to try...
Green flower ideas
1. Nicotiana langsdorffii
An annual, and the most elegant of tobacco plants. Its dainty vivid green, waisted bells hang from unexpectedly strong, wiry stems, their colour enhanced by the blue anthers.
This variety is resistant to the blue mould that attacks other nicotianas, and grows to a height of 3ft (90cm).
2. Zinnia 'Giant Lime'
Next up we have another annual, with large fully-double flowers about 4in (10cm) across. They are pale lime green in colour and held on stout stems on tall plants.
Zinnias are one of our favourite flower seeds to sow in March. Sometimes listed as 'Benary's Giant Lime', and more consistently double than the old green favourite 'Envy'. Again, they will grow to 3ft (90cm).
3. Echinacea 'Green Jewel'
An entirely green coneflower. Both the ring of petals and the domed cone of this perennial are green and the upward-facing flowers are held on stout stems.
'Coconut Lime' is a frilly-flowered double version. Typically, Echinacea green jewel will grow to a height of 28in (70cm).
4. Galtonia candicans 'Viridiflora'
With two towers of up to 30 pale ivory-green bells from each bulb, each autumn, this perennial is a stately and intriguing late-flowering bulb, and later flowering than other galtonias. It grows to 3ft (90cm).
5. Hydrangea paniculata 'Limelight'
Long, cone-shaped flower heads open green, becoming creamier as they mature then deepen in colour. Eventually, they develop pinkish tones.
For the healthiest, happiest plant, prune hard in spring. 'Limelight' grows to around 6ft (1.8m), so if you're looking for something a little more compact, try 'Little Lime' ('Jane').
Nurture your plants with our guide to how to grow hydrangeas.
6. Clematis 'Green Passion'
This amazing, fully double, green-flowered, May and June flowering clematis has a slightly silvered back to the petals giving a two-tone effect, with white tips to the later flowers.
For those that like more bang for their green flowering buck, you'll be happy to hear that this 6ft (1.8m) climber blooms again, but less prolifically, in early autumn, making it a great choice to try with our pergola ideas.
Learn how to grow clematis, and discover tips for getting the most from your plant.
7. Alchemilla mollis
The classic green foam that looks wonderful intermingled into bouquets, linking all the other colours together. If you've also been reading up on how to grow roses in the garden, this is a classic choice for under roses, self sowing all around.
'Robustica' is more upright and better for cutting. H: 18in (45cm).
8. Chrysanthemum 'Anastasia Green'
Vivid and sparkling green, with flowers 4-8in (10-20cm) across depending on how you pinch the plants, the spidery petals arch in towards the centre to create a captivating flower. H: 3ft (90cm).
9. Dianthus Green Trick ('Temarisou')
Strange but beautiful, this perennial Sweet William has more or less spherical heads packed with a mass of frilly green bracts instead of petals.
A fine companion for both pastel and stronger colours, it has an exceptional vase life and grows to 18in (45cm).
10. Gladiolus 'Evergreen'
Intense shining green in colour, this 3ft (45cm) plant will display five or six flowers on each stem, opening together with no hint of yellow. For large and dramatic displays where real impact is needed, this is ideal. Also look for the slightly yellowish 'Green Star'.
What plants work best with green flowers?
In the garden, coloured foliage often works well with green flowers. Mature bronze or crimson-leaved shrubs, including Physocarpus 'Diablo' , make good backgrounds, as do silver-leaved shrubs such as Elaeagus commutata or Teucrium fruticans.
Crimson flowers also go well with green ones – Astrantia 'Ruby Wedding', for example. As does dark purple, where Penstemon Penstemon 'Pensham Plum Jerkum' would be a good choice.
There's more choices for dark coloured planting contrasts in our guide to the best black plants.
Which green flowers work best for flower arranging?
Some of our favorite varieties to use are Chrysanthemum 'Anastasia Green', Alchemilla mollis, Gladiolus 'Evergreen' and Dianthus Green Trick ('Temarisou').
Green flowers come into their own with the discipline of flower arranging. In classic flower arrangements, in more contemporary hand-tied and other informal bouquets and in smaller, place-setting-scale posies, we get to inspect all our flowers a little more closely than we do in our beds and borders.
And on this more intimate scale we come to appreciate the structure in green flowers, the arrangement of the petals and the other floral parts through subtlety of colour, without the dazzling distraction of the rest of the rainbow.
Which green flowers should I avoid?
It's all down to personal taste, of course, but Aquilegia 'Greenapples', with their fully double green with white streaks, can feel messy and muddled.
Ficaria verna 'Green Petal' is a strange little celandine with double green flowers, streaked in yellow. It's definitely not for everyone. Nor is Primula 'Francesca' Ruffled. Its apple green flowers have a strange white eye.
And at around £35 each, collector's snowdrop Galanthus 'Rosemary Burnham' Green (shown above) may be pretty, but not one to consider if you want to stick to budget garden ideas.
Are green roses real?
Natural green roses are extremely rare. Most pictures of green-flowered roses you see online have been doctored – they're not truly that colour, so beware.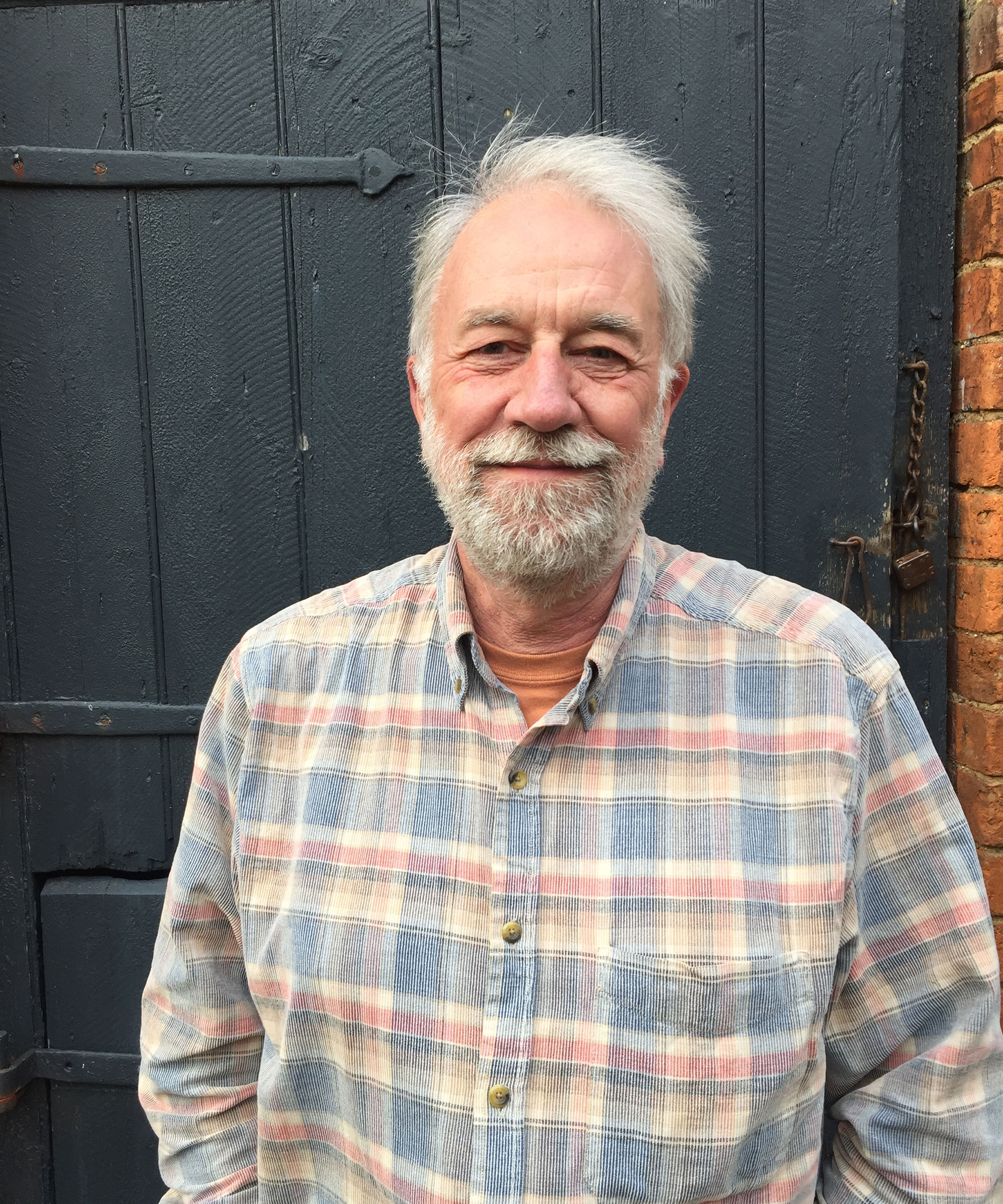 Graham Rice is a garden writer who has won awards for his work online, and in books and magazines, on both sides of the Atlantic. He is a member of a number of Royal Horticultural Society committees and the recipient of the 2021 Garden Media Guild Lifetime Achievement Award.