Winter clematis: plant one of these in your garden for stunning seasonal colour
Winter clematis add scent and sparkle to the colder months – more blooms less gloom, which can only be good news!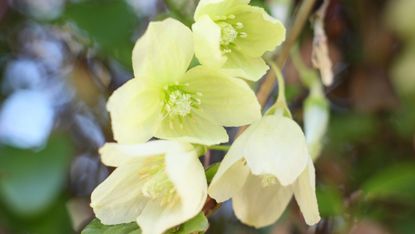 (Image credit: Alamy)
There's something special about winter clematis. Flowers that bloom during the winter months when the days are so short and skies are grey really lift the spirits. And none more so than these little beauties. Sweetly scented clematis cirrhosa flowers appear from late autumn through to early spring. They are also hardy and easy to grow. Allow them 
to scramble around a doorway or over sheltered supports where you can appreciate the delicate beauty of their flowers.
By learning how to grow clematis, you'll discover the best varieties for your space and garden. While most clematis prefer moist, cool conditions around their roots, the cirrhosas favour drier soils, especially in winter. They 
can cope with temperatures down to between -5˚ and -10˚C, and need a sheltered spot with plenty of winter sunshine. For best results, add lots of grit to the planting hole to help with drainage, and plant against a south- or west-facing house wall to shield them from downpours.
Is it too late to plant now we're heading into winter? Not necessarily. Strictly speaking, you should plant clematis in autumn, but as long as the ground isn't waterlogged 
or frosty there's still time to get them 
in the garden before the temperatures really start to drop. Alternatively, stick your clematis in a large pot and pop it in 
a cold greenhouse over winter, ready 
for planting out in spring. Read on to discover our recommendations and top tips, then check out our best plants for winter colour for more ways to brighten your outside space in winter.
3 top tips for growing winter clematis
1. Planting
Prior to planting, soak your clematis in 
its pot. Dig a hole twice the width of the container and half as deep again. Loosen soil at the bottom and add some grit, some John Innes No3 compost and a sprinkling of bonemeal. Remove plant from pot, tease out some roots and position in the hole. Backfill with soil and compost, then firm in and water thoroughly.
2. Training
Tie in clematis cirrhosa cultivars to supports, such as trellis panels or wires, in the first year. After that they'll use their own tendrils for support. Cartmanii clematis are non-clinging so will require regular training. Alternatively, allow them to scramble through shrubs or to tumble over the edges of containers.
3. Pruning
Winter clematis only require pruning 
if they have outgrown their space 
or need a tidy up. If cutting back is necessary, do so after flowering, pruning back to healthy buds. Cut back one half of older plants to the ground one year, the other 
half the next.
3 winter clematis to try in your garden
Want to introduce some winter colour to your garden? These are some of our favourite winter clematis, so why not give them a go and enjoy their beautiful blooms during the colder months.
1. Clematis 'Ourika Valley'
With abundant pale lemon flowers and leaves that are more serrated than those of any other cirrhosa, the delicate bell-shaped flowers hang in clusters covering the rich green foliage. Reaches a height of 3 metres.
2. Clematis 'Wisley Cream'
Simple, elegant flowers are green-tinged at first, later fading to creamy white. They make a striking contrast to the purple-brown stems and dark green leaves. Has the advantage of flowering throughout the winter months. Reaches a height of 3 metres.
3. Clematis 'Lansdowne Gem'
The darkest clematis cirrhosa cultivar, dainty bell-shaped flowers are a muted claret colour inside with a cream reverse, and have cream anthers. Occasionally a subtle mottling of white appears on the petals. Reaches a height of 3 metres.
Read more: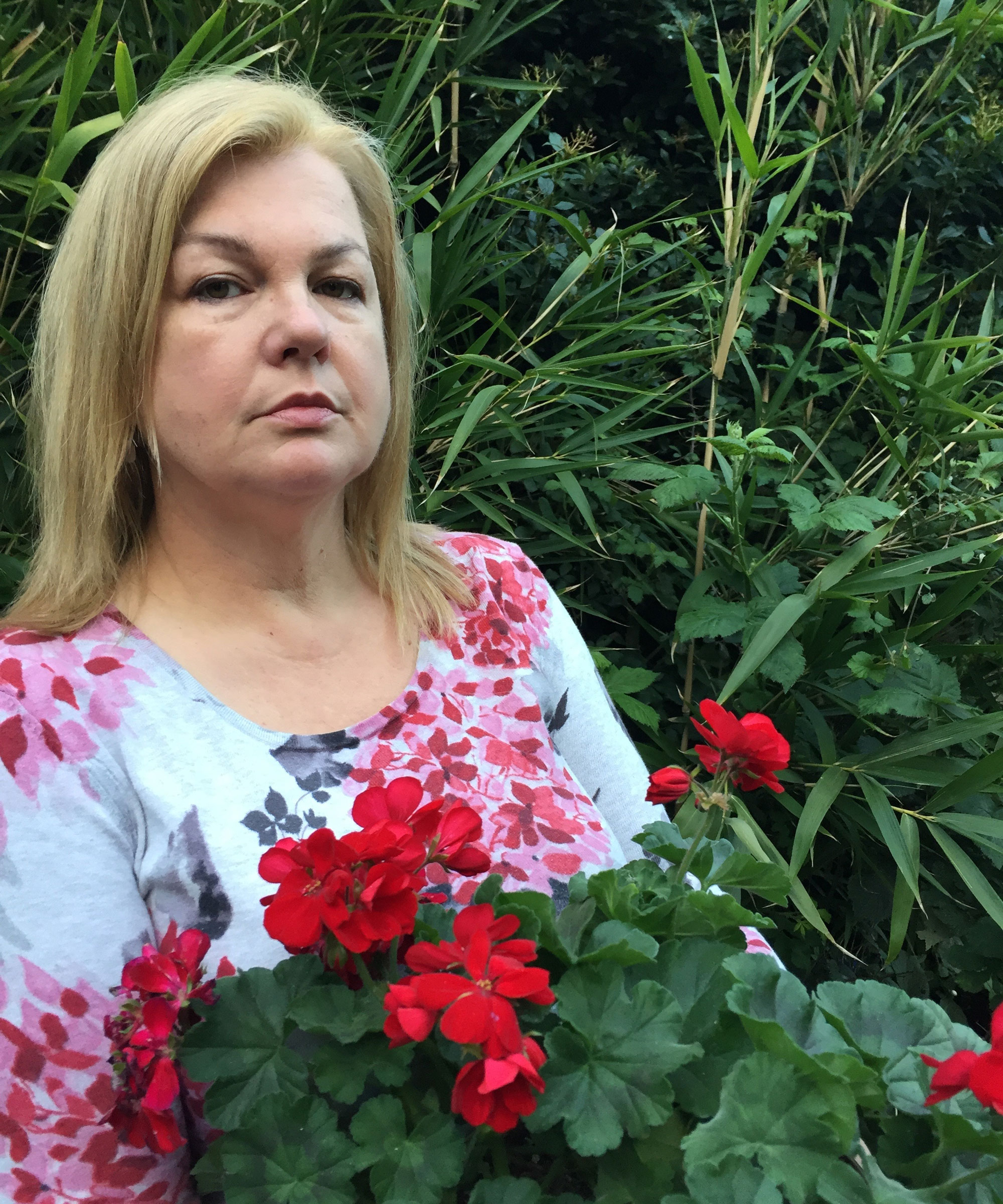 Lifestyle journalist Sarah Wilson has been writing about gardens since 2015. She's written for Gardeningetc.com, Livingetc, Homes & Gardens, Easy Gardens and Modern Gardens magazines. Having studied introductory garden and landscape design, she is currently putting the skills learned to good use in her own space where the dream is establishing a cutting garden.