How much does landscaping cost? The price of redesigning a front or back garden plot
You're looking for a garden update, but how much does landscaping cost? Get the lowdown on prices and make your budget go further with our advice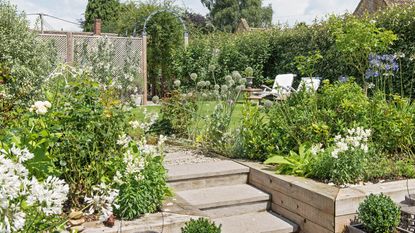 (Image credit: Future)
Your garden's ready for a refresh, but how much does landscaping cost? Our landscaping ideas have got you inspired, or perhaps you've acquired a brand new plot, but the prospect of spending can seem daunting. And with planting, labour, and bigger jobs like wall-building or decking, costs can stack up if you're not too careful.
So how much should you expect to pay? Well, with the help of industry experts, we've put together some tips and guidance to make it easier to plan your budget. Read on to avoid any costly surprises and start making your dream garden a reality!
How much should I budget for landscaping my garden?
Landscaping covers all sorts of garden structures, from stone garden walls and decking ideas to patios and planting. This can make pinning down an idea of price difficult, without an expert to hand. However, costs will likely increase for larger plots, depending on how much of an overhaul you're aiming for.
'Landscaping is a broad spectrum, there are so many things that can be done,' says James Vigar of award-winning AJ's Treefellas & Landscapes.
James predicts that a small garden of 100-150 square metres can cost between £5,000 and £10,000, depending on how much change needs to be done.
With a medium plot, expect to budget from £10,000 to £20,000.
Extensive projects on large plots can be £30,000 upwards.
When you've pitched your idea to a professional, 'Don't be scared of the first quote you receive,' James advises.
James goes on to explain that a good landscaper will sit down and help you make cuts where needed, to settle on a price you can afford. There may be equally stylish, but slightly less expensive materials available to achieve the look you're after, for example.
Does landscaping a garden add value?
'Landscaping a garden can add value, although it's not always essential if the garden has a good structure already,' says Jemma Smallman, founder of Viridis Landscapes.
'Creating a useable space is the main advantage of landscaping a garden. Many times I have seen clients who refuse to use their garden as they don't feel it's an enjoyable or comfortable space. This can then be reflected on the resale value of a property – potential buyers will be looking at how the garden is used and want to envisage it for themselves.
'Having designated areas for seating, growing, storage or for the kids, can give a sense of purpose to the garden – it doesn't need to be about creating a fully designed garden that costs a small fortune.
'One thing to avoid, if you are planning on selling the property in the near future, is any expensive trends or personal preferences that you probably won't see the value back on. A deluxe built-in hot tub may be appealing to you, but potential buyers may not enjoy it!'
How much does landscaping cost? A breakdown...
Paving and decking
These are often the most expensive parts of landscaping. Jemma Smallman, founder of Viridis Landscapes, suggests they can start from around £25 per square metre, reaching up to £70 for composite decking and £90 or more for paving.
Turf and plants
Turf should be around £5 per square metre, and when it comes to plants it will depend on the type and size of plant you're choosing. 'Herbaceous and shrubs are dependant on pot sizes,' says Jemma. 'I would say, that if the client is keen on planting, it is worth dedicating a portion of the budget to the plants alone. This is sometimes an afterthought once the money has been spent on hard landscaping. It is worth buying plants of a decent size, as established planting creates a far more immediate impact and can transform a harsh, newly built garden into a green oasis.'
Trees
James Vigar of AJ's Treefellas & Landscapes also explains that the cost of trees often relates to their maturity. An orchard, therefore, might not be as expensive as you think, providing it is planted with young trees. Established olive trees, on the other hand, may cost much more. One of the most affordable options is to try planting bare root trees – you can find out how to do this in our guide.
How can I reduce the cost of garden landscaping?
'Landscaping can be difficult to do yourself,' says James Vigar of AJ's Treefellas & Landscapes. This especially applies when tackling hard landscaping, such as building structures safely.
However, there are some jobs suitable for DIY, such as learning how to lay a patio or how to build decking. Keep reading for other ways to stretch your budget further too.
1. Do your own planting
Hire a professional to design your planting scheme, then do the buying and planting yourself, suggests James. Our guide on where to buy plants online will help you find the best plant suppliers for your garden project.
2. Lay the lawn yourself
You could also lay your own turf. It's laborious, but not too tricky – providing the ground is prepared well.
3. Know where to shop
Jemma Smallman of Viridis Landscapes suggests, 'Shop around for materials – local builder's merchants and stone suppliers will be more competitively priced than the big retail stores. Try and find local nurseries that are open to the public for wholesale plants, too.'
4. Grow your garden from seed
Propagating plants from seed or bulb is often more affordable than buying fully-grown plants. Perennials such as hollyhocks, foxgloves and salvias are all good choices. Annuals such as poppies and cosmos are beautiful ways to fill gaps quickly.
Our guide on how to grow flowers from seeds is packed with expert tips to get you started.
5. Do it in stages
It might be tempting to overhaul your garden all in on go. But, breaking your plans down into individual jobs is often a less expensive approach.
List what needs doing then start with the most pressing. You might even find your ideas change, as the garden develops.
More garden advice: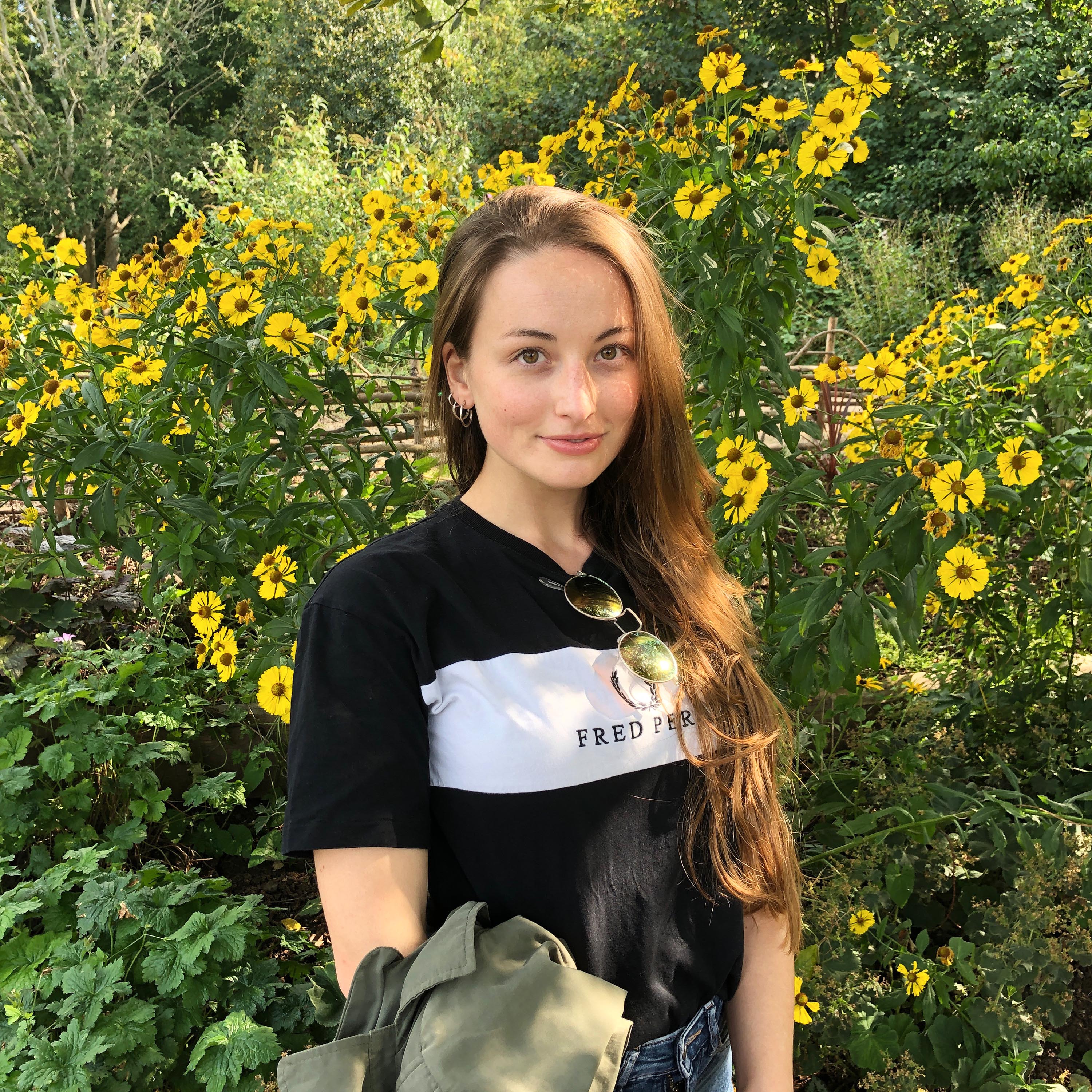 The garden was always a big part of Holly's life growing up, as was the surrounding New Forest where she lived. Her appreciation for the great outdoors has only grown since then. She's been an allotment keeper, a professional gardener, and a botanical illustrator – plants are her passion.