How to force bulbs indoors: use this clever technique to brighten up winter days indoors
Learn how to force bulbs indoors and you'll get to enjoy beautiful blooms and scent in time for Christmas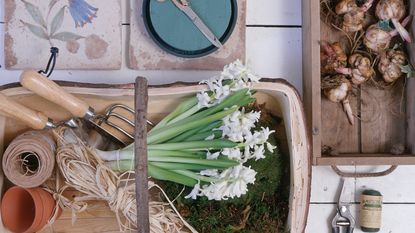 (Image credit: Future)
Fill your house with scent in winter by learning how to force bulbs indoors. Autumn is the traditional season for bulb planting, and there's no better time to plant up indoor potted bulbs, too. It might seem premature to be thinking about December flowers now, but bulbs start forming their roots early, and the bigger the root system, the better the results. So get ahead and grow your own hyacinths, amaryllis and narcissi in large pots indoors and when the flower buds burst open in time for Christmas, you'll be so glad you did.
Keep reading for our guide to the best indoor bulbs to plant now and how to do it. Looking for ideas for outdoor spring bulbs too? Head over to our guide to planting bulbs in the garden for all the advice you'll need.
How to force bulbs indoors
You can force any ordinary outdoor bulb to encourage them to flower much earlier by placing them in a paper bag at the bottom of the fridge for four to six weeks. Once they've had their cool period, you can bring them in somewhere warm (above 15˚C) and they will quickly shoot. They have been tricked into thinking that spring has arrived. The exception to this rule is big and bold amaryllis, which don't need a cold spell in the fridge. However, bulbs especially grown for forcing such as delicate paperwhite narcissus and specially 'prepared' hyacinths do not need this treatment.
How to force bulbs in time for Christmas
If you start this process now, this will give bulbs time to develop in time for the festive season. Forcing bulbs is a technique that tricks them into thinking it's spring through a combination of cold and dark conditions. This stimulates much earlier flowering and should give you plenty of showy blooms by the time the big day rolls around.
1. Plant bulbs in a shallow pot or bowl in good-quality loamy compost with some added grit to aid drainage, or use bulb fibre if the pot doesn't have drainage holes. Place the bulb with its pointy tip facing up and just below the soil surface. Fill in around it. If the bulbs are large like hyacinth limit your planting to three, but if they're smaller like narcissus pack them in more densely.
2. The bulbs will require a cool spell in a dark place for about 10 weeks to develop a good root system. Store in a black bin liner, box or drawer, somewhere cool such as a garage, cellar or shed for about 10 weeks at a temperature under 10˚C. Check them every few weeks and water lightly if needed.
3. Check the bulbs regularly to make sure they haven't dried out and then bring them inside once shoots appear. Keep them somewhere light and cool to green up before moving them somewhere warmer and equally light. Once the blooms have faded, allow the foliage to die down naturally then plant out in the garden.
The best bulbs for forcing
The most popular indoor bulbs for forcing are delicate paper white narcissus, prepared hyacinths and showy amaryllis. You can also try pretty miniature daffodils, delicate muscari (grape hyacinth), anemones and dwarf iris reticulata. Here are some of our favourite ones to try and top tips for getting the best results.
Paperwhite narcissus
The traditional paperwhite narcissus such as 'Ziva' is so strongly scented it will fill the house with fragrance. A great choice as a cut flower, it also works well as an indoor plant as they come out far earlier than the garden variety to give you pretty flower and scent when you most want it. Plant bulbs close together in pots filled with bulb fibre. Make sure the growing tips are protruding just above the top of the compost. Then put them in a cool, dark place for eight weeks before bringing them out.
Prepared hyacinths
These make an elegant indoor arrangement and they will fill the room with their intoxicating scent for weeks. Choose prepared hyacinths such as 'Pink Pearl' if you want to have flowers in bloom in time for Christmas. Prepared hyacinths are bred to bloom much earlier and it's this variety that is grown mainly as indoor plants.
Brightly coloured narcissus
Lift the spirits on gloomy winter days with pots of brightly coloured yellow narcissus. Put the bulbs in a paper bag and pop them in the fridge for a few weeks before potting them up. Plant lots of bulbs in a shallow container containing good multipurpose compost with the tips just below the surface. Water well and leave in a cool place (10˚C) for about 10 weeks. When shoots appear, move somewhere above 15˚C and use support canes if they start to flop.
Big and bold amaryllis
The beautiful showy blooms of amaryllis (also known as hippeastrum) make a strong statement as an indoor plant. If you like drama these lush blooms come in strong velvety shades of bold crimson, magenta pink and deep maroon. It's worth searching for large bulbs that are capable of throwing out two or three flower spikes that will flower longer, particularly if you place them in a cooler spot. Use bulb fibre or multipurpose compost and a pot slightly larger than the bulb. Ensure that the top third of the bulb sits above the surface of the compost. If you plant now, you can expect flowers after six to ten weeks. Water sparingly until the new leaves develop, then more regularly once they do. Turn the pot regularly to prevent the flower stalk leaning towards the light. The bigger the flowers the more the plant will need staking.
Shorter stemmed amaryllis
Amaryllis also come in shorter varieties and more muted colours. If you like a minimal look, group together pots of crisp white blooms to create a stunning seasonal table display. 'Alfresco' has double white flowers on shorter stems. Dress the tops of the pots with a layer of moss to add a touch of natural styling. The exotic trumpet-shaped blooms will look good for weeks if you position them in a cool spot.
Read more: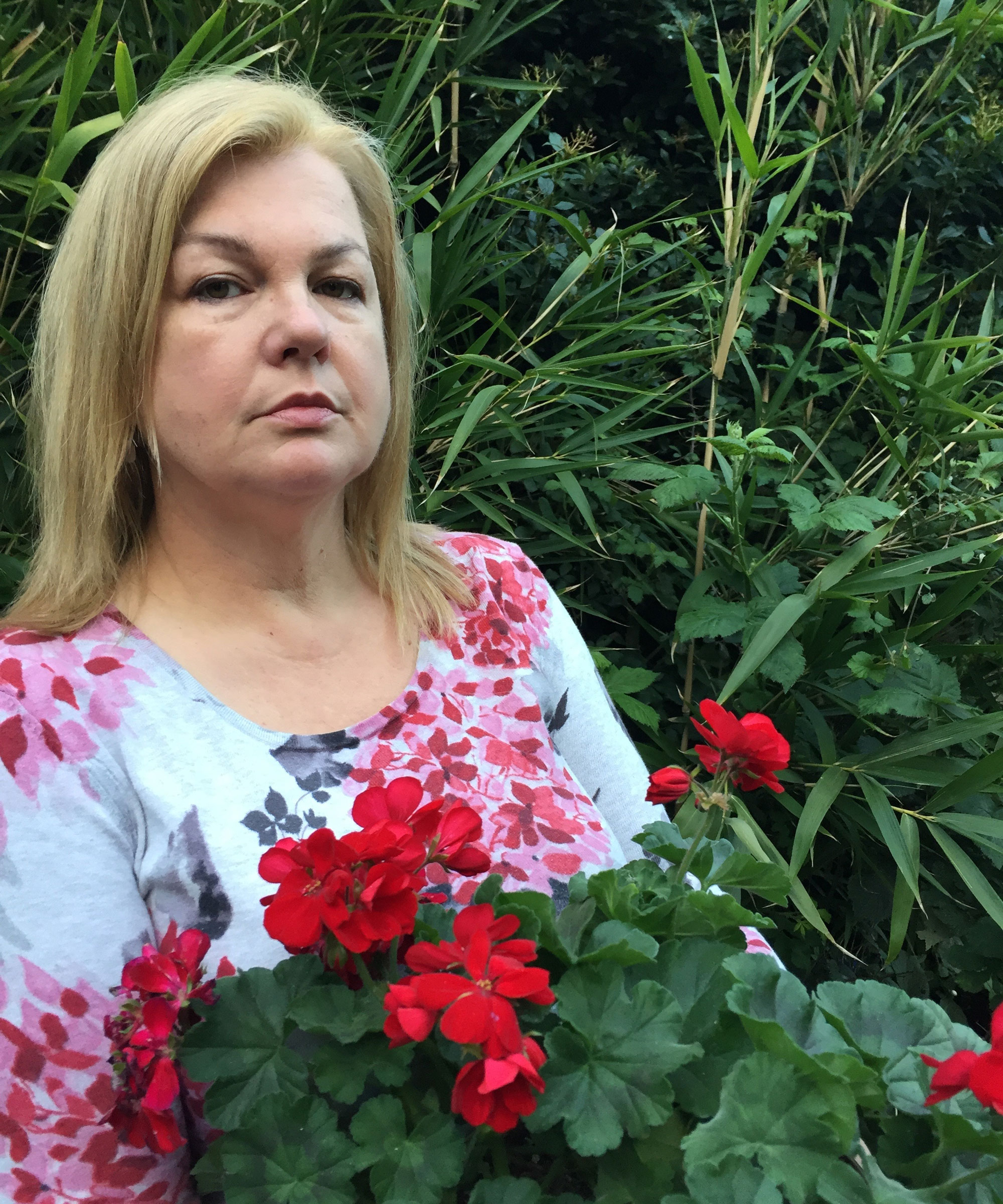 Lifestyle journalist Sarah Wilson has been writing about gardens since 2015. She's written for Gardeningetc.com, Livingetc, Homes & Gardens, Easy Gardens and Modern Gardens magazines. Having studied introductory garden and landscape design, she is currently putting the skills learned to good use in her own space where the dream is establishing a cutting garden.