How to grow lavender: a step-by-step guide to growing this pretty perennial
We reveal how to grow lavender so you can fill your garden with beautiful scent and colour all summer long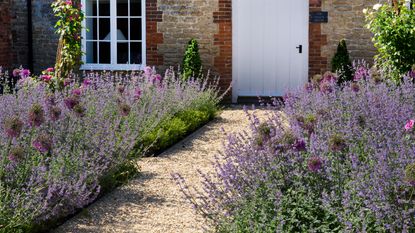 (Image credit: Alamy)
It might seem straightforward but there are tips for how to grow lavender that will have a big impact on how good your plants look. Lavender comes from the Mediterranean so loves baking in a sunny spot. It's super easy to grow in most climates though and you can take cuttings from it to multiply your plants. It's a nice flower to have around when you want to kick back and destress too, as the scent is so calming and relaxing.
For maximum impact position lavender near doors, windows and paths to get the full benefits of the fragrance. And just watch as the bees and butterflies swarm all over it. While you sip your lavender infused gin and tonic of course.
Keep reading for everything you need to know, then check out our guide to garden borders for more planting inspiration.
HOW TO GROW LAVENDER
How to grow lavender successfully comes down to a few key pointers.
Planting lavender is really quick and easy. Find a sunny spot with well-drained soil – it won't do well in shady, damp or cold conditions.
Thanks to its Mediterranean heritage it prefers dry soil, so if your garden has clay soil or becomes waterlogged it might be better to grow it in pots. Our guide to soil types has more tips.
Try to get your lavender planted as soon as you can once you've got it home.
Dig the patch of soil where you want it to go and remove any weeds.
Leave plenty of space for your lavender to grow if you're aiming for lots together to get the sought-after effect of drifts of romantic planting.
Water regularly after planting and pay particular attention to your plants during hot weather. Once established, lavender is drought tolerant. This is great news as it doesn't need lots of watering.
Lavender grown in containers may need a little more attention, particularly in the height of summer as the soil will dry out quickly in hot weather. In winter, keep containers fairly dry and stand them on feet to help drainage.
There's more planting tips in our guide on how to plant a lavender hedge.
WHAT TYPE OF LAVENDER SHOULD YOU GROW?
Known mostly for their distinctive mauve flowers and aromatic foliage, there are in fact many different types of lavender to choose from. It's one of the top bee friendly plants, so is a perfect way to attract pollinators to your garden too.
English lavender (Lavandula angustifolia) This is the one most people think of when lavender springs to mind. It's strongly scented, covered in masses of purple-blue flowers and the leaves are silver-grey. It's hardy and can be left outside during winter as long as it's planted in free-draining soil. It also flowers for months on end. Favourite varieties include 'Hidcote' and 'Munstead'. It's also possible to buy pink and white varieties of English lavender.
French lavender (Lavandula stoecha) and other tender varieties These are less hardy than English lavenders and don't live as long. Grow them in containers that you can then lift inside for overwintering. A conservatory or greenhouse is ideal. These ones have flowers that are a different shape to the English varieties, topped by pretty feathery tufts, and their scent is not as strong.
Hybrid 'lavendins' These have been bred from a mix of Lavandula angustifolia and Lavandula latifolia, which makes them more robust and tolerant of wetter soils and colder winters. They grow bigger than English lavenders and have more flowers for a longer period of time, which means more nectar for bees. Popular hybrid lavenders include 'Edelweiss' and 'Grosso'.
What type of gardens suit lavender?
Whatever your garden style there's room for lavender. Perfect for your cottage garden ideas, this classic mixes beautifully with roses and foxgloves in a haze of romantic planting.
It also looks good in more urban style spaces, so can be a good choice for modern garden ideas too, working equally well clipped into shape in modern raised garden beds or airy planting style in minimal Mediterranean-inspired gravel gardens.
Don't miss a trick with containers either. Lavender looks great potted up, either as the main event or weaved in among other flowers.
IS LAVENDER EASY TO GROW?
It's a hassle-free plant that will be equally happy in the ground or in a container. It thrives in flower borders, raised beds and gravel gardens, as well as being a natural fit with herb gardens – you can find out how to create a herb garden in our guide.
Lavender is a great choice for low maintenance garden ideas too. The flowers go on for ever so there's not a lot of deadheading to do. You don't have to fertilise it either, as lavender doesn't like rich soil which means plants don't need liquid feeds.
Want to multiply your lavender plants for free? You'll find all the info you need in our easy-to-follow guide on how to take lavender cuttings.
WHAT IS THE BEST TIME OF YEAR TO PLANT LAVENDER?
As long as the weather is good, in the UK lavender is best planted out in the garden in April or May. This is because the soil starts to warm up at this time of year so it offers the ideal growing conditions for your plants to get established.
Never plant out lavender on cold days though – remember, it's a Mediterranean plant and will need a little cosseting early in the year in case of any unexpected cold snaps.
WHERE DOES LAVENDER GROW BEST?
There is quite a choice when it comes to lavender varieties but the main thing to remember is that all of them love a sunny position, whether they're hardy, half-hardy or tender species. So give your lavender what it needs by making it feel at home in a sun trap.
Plants in containers are always more susceptible to cold, as their roots are less insulated than when in the ground. Plus if the soil is waterlogged it can freeze. However they do have the added benefit of being moveable. To help lavender survive cooler temperatures, transfer your containers to a sheltered spot over winter.
HOW TO PRUNE LAVENDER
Everyone's been in the situation where they've had a lavender plant that becomes dry and woody by late summer, and ends up looking half dead. Snip them into shape after they've finished flowering though and you will keep your lavender looking neat as well as rejuvenating it for next year.
Trim any faded flower stalks (although birds like to eat these so you can leave them on if you prefer) but make sure you don't cut the woody stems as this will limit any new growth.
Foliage can be clipped in spring if your plant has been damaged by frost. If your plants are looking really jaded it might be time to replace them with new ones though. But treat them well and they can last up to ten years.
DOES LAVENDER GROW BACK EVERY YEAR?
Give lavender what it likes (a sunny spot, dry soil, a light prune every now and then) and the answer is yes. Some types of French and tender lavenders are not hardy though and won't survive the winter outside so always make sure you check the label before you buy. Opt for a hardy English variety of lavender if you want to leave yours outside all year round.
Lavender bushes typically last for between seven and ten years, sometimes longer. But generally at some point they will need replacing.
DOES LAVENDER DO WELL IN CONTAINERS?
Lavender loves growing in pots and is a great choice for pretty window box ideas. Make sure there are adequate drainage holes and use a loamy compost such as John Innes No 2 with plenty of grit or perlite mixed in to help with drainage. A good ratio is 25% grit/75% compost.
Once planted water well, then continue to water at regular intervals throughout summer, more so if the weather is really hot. Keep an eye on the compost to see if it has dried out, and snip out any faded flowers to encourage more to grow.
HOW TO DRY LAVENDER
Whatever type of lavender you grow, drying it is incredibly easy and you can use it to scent your linen cupboard or drawers.
First snip your flowers. Follow the stem down from the flower bud until you reach a junction where two side leaves or new buds have begun to form.
Snip the stem just there and the plant will continue to produce more fresh flowers. For longer stems, simply snip deeper into the plant.
The simplest way to dry fresh lavender is to hang it up in small bunches.
Secure each bunch loosely with twine, then hang them upside down in a warm, dry spot where the air can circulate around them.
Alternatively dry your bunches of lavender in vases, making sure there is plenty of room for air to circulate around the stems to prevent them going mouldy.
WHERE TO BUY LAVENDER
Lavender plants are widely available from garden centres and online during spring and summer. Plants are usually sold in 9cm pots ready for planting out.
If you want to get an early start lavender is also sold as plug plants in spring. This is a cheaper way to buy it, particularly if you're planning on planting masses to get those desirable lavender drifts. But you will need an indoor space to nurture these plantlings until any chance of late frost has passed.
Buy lavender in the UK:
Buy lavender in the US:
4 VARIETIES OF LAVENDER TO TRY IN YOUR GARDEN
With so many wonderful colours and varieties to choose from you're spoiled for choice. Here's a round-up of some of our favourite lavender varieties.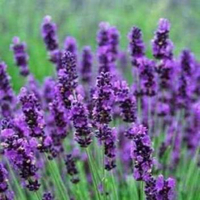 Lavandula angustifolia 'Hidcote' from Crocus
A compact form of the popular English lavender, it produces dense spikes of fragrant, deep violet summer flowers above slender, aromatic, silvery-grey leaves. Good for edging paths and borders as the aromatic foliage perfumes the air as you brush against it.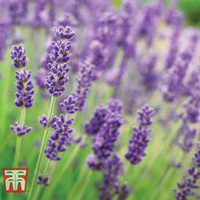 Lavender 'Munstead' from Thompson & Morgan
This neat, compact variety of English lavender bears masses of dark purple-blue flower spikes. The fragrant stems are ideal for cutting or drying, and the nectar-rich flowers are particularly attractive to bees. Lavender makes an excellent low hedge or path edging.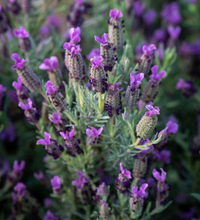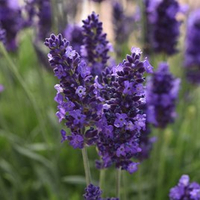 Lavender 'Blue Spear' from Suttons
Large flower spikes on well-branched, bushy plants that have a feelgood fragrance. Long-flowering plants are ideal for both planters and garden beds. Blue Spear has bigger, taller spikes that make a real impact. Flowers from June right until October.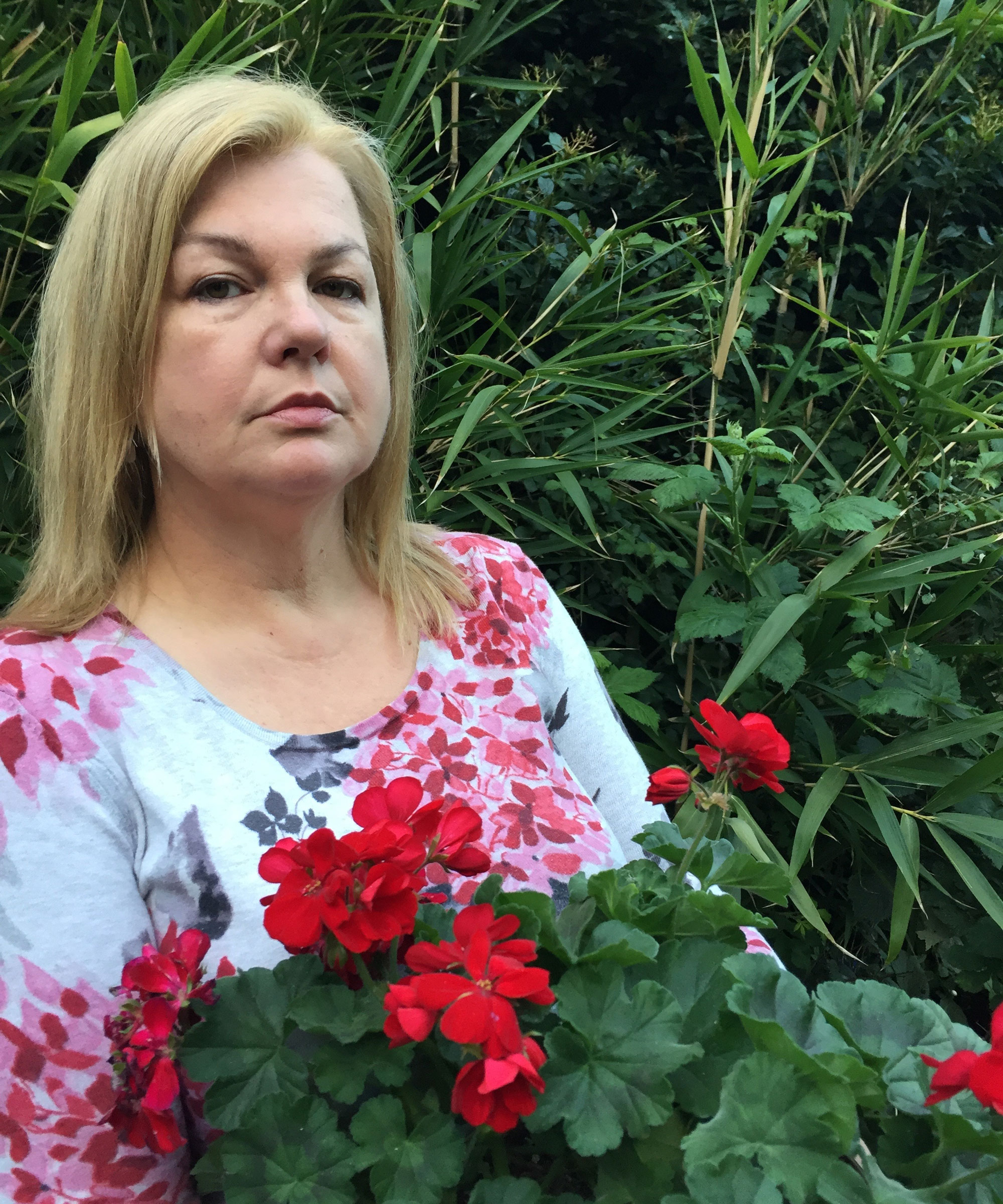 Lifestyle journalist Sarah Wilson has been writing about gardens since 2015. She's written for Gardeningetc.com, Livingetc, Homes & Gardens, Easy Gardens and Modern Gardens magazines. Having studied introductory garden and landscape design, she is currently putting the skills learned to good use in her own space where the dream is establishing a cutting garden.